Top 40 Stock Aitken Waterman songs
By Classic Pop | August 18, 2021
We count down our favourites in this list of the Top 40 Stock Aitken Waterman songs…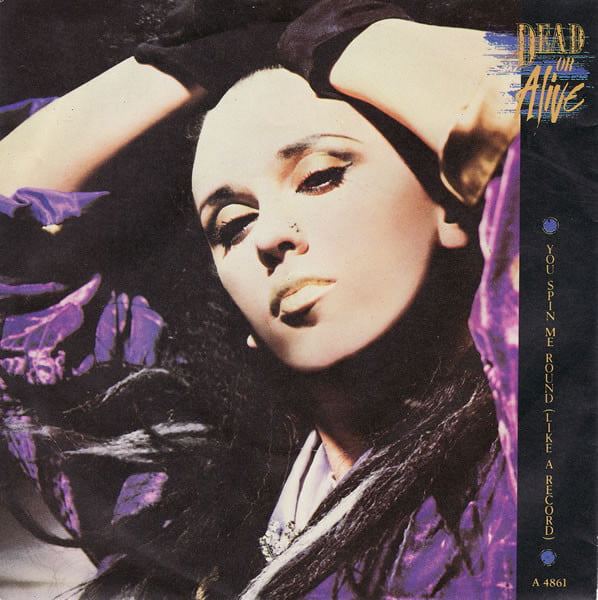 We've put together more than our fair share of Top 40s over the years but, we'll admit it, this one had us vacillating for days on end. Before us lay a Marmite catalogue containing more than 100 Top 40 hits, from a trio that sold a jaw-detaching 40 million records before the bubble burst, and amassed themselves a reported bank-busting fortune of £60 million in the process. Our minds boggled.
Any pop fan who surveys the incredible, almost overwhelming catalogue of candied confections produced via the Hit Factory during their golden period is sure to get – rather wonderfully – lost at some point or other. So many hits, so many album tracks… and so many 'lost' tunes that deserve recognition for their part in the wider story.
While, for us, there's nowhere to hide – and we had no choice but to home in on 40 of the finest – it's fair to say that on another day this list could have looked a whole lot different. 
What assembling this chart did unearth, however, is what would be – for some – a surprising level of variety. Far from the vapid factory-line facsimile sound that SAW's detractors claim they represent, Mike Stock, Matt Aitken and Pete Waterman created a wide array of material, in a wide array of styles.
Yes, they had their shtick, and yes, like any songwriters, many of their pop successes followed a tried-and-tested formula, but in amongst the bars of the tracks in this rundown you will find elements of soul, disco, R&B, gospel, italo, funk, house, rap, rock, pop… and even a soupçon of silliness. 
SAW certainly took their jobs seriously and they had some serious success as a result, but we're pretty sure there were times in the Hit Factory's heyday when they just let it all hang out and didn't get too hung up with the fact that 'cool' was genuinely not their thing.
And, let's face it, with the luxury of hindsight, 'cool' can often be very much overrated.
Some of the tracks here were written and produced by the trio from start to finish; others were elite production jobs with the artists playing a major role, but all have the unmistakable stamp of Stock Aitken Waterman.
So here, amongst other things, we will join a denim-clad Jason Donovan strumming joyously on the hilltops, we will observe Kylie Minogue's steady rite of passage take place in front of our eyes (and ears), we will get gloriously dizzy with Dead Or Alive, retrace our (questionable) dance moves with Mel & Kim and Bananarama, and marvel at a rotund drag queen telling us how we've lost the greatest lover we have ever known.
What more could you possibly want?
So, we'd advise you line up this wonderfully nostalgic playlist wherever you are and get lost in some of the greatest, most reviled – and most unique – pop music ever created by man. Love it or hate it, it's stood the test of time.
40 Nothing's Gonna Stop Me Now – Samantha Fox (1987)
Page 3 girl Samantha Fox, the pin-up on many a pre-pubescent teen's bedroom wall, was hardly the pop sophisticate, but SAW gave her an exceptionally big hit with this inspiriting UK No.8. The video, filmed in what reality TV has cloyingly dubbed 'Marbs', featured almost every possible mode of transport – a galloping horse, a private jet, a pricey speedboat, an Alfa Romeo, even a BMX – to drive home the point that nothing was going to stand between Sam and her destination, wherever that might be.
Top 40 Stock Aitken Waterman songs – Nothing Gonna Stop Me Now
39 All Of Me (Boy Oh Boy) – Sabrina (1988)
The Italo disco feel is pronounced on ex-glamour model Sabrina's 1988 hit All Of Me (Boy Oh Boy) – but then she is Italian, so it made complete sense for SAW to go in that direction for this creation, written specifically with her in mind. The first satellite from her buoyant second album Super Sabrina, this single was her third international hit, storming the upper tiers of charts across Europe. We Brits fell for her neon spandex looks and hooky melodies too, and the song made the Top 30 in the UK.
38 I'd Rather Jack – The Reynolds Girls (1987)
They've almost fallen through the cracks of music history but The Reynolds Girls' bubblegum dance-pop 45 I'd Rather Jack is a fine example of how SAW polarised opinion. Pure-pop apes Chicago house in a track squarely aimed at the teen market, with 17-year-old Linda Reynolds and her 15-year-old sister Aisling the picture of innocence. A bubbling, squelchy momentum carries the tune skywards as the two jettison music's old guard – the Stones, Dire Straits, Fleetwood Mac – but alas the sisters disappeared as quickly as they arrived.
37 G.T.O. – Sinitta (1987)
Sinitta is pretty much saying "it's the car or me" in this 1987 SAW classic: the Ferrari 250 GTO of the title was an archetypal dream car at the time. Couple that with the YMCA-esque male choir booming out in full chant mode, SAW's slick pop production and Sinitta's bubbly charm, and this was a sensible choice as fifth single from her self-titled album, settling at No.15 in the UK charts. All in all, replete with plenty of studio tricks, revving engine samples and all served up with a cheeky wink, G.T.O. is nothing if not a whole lot of fun.
36 After The Love Has Gone – Princess (1985)
Written and produced by Stock Aitken Waterman, this deep soul effort slunk into the UK Top 20 in 1985 thanks to Desiree Heslop's emotive tones but has fallen off the radar in subsequent years. A shame, as it took the SAW sound into a fresh arena entirely. One of five successful singles from her album, After The Love Has Gone helped Princess to a healthy UK No.15 placing. The melody from Warren G's 1994 gangsta rap hit Regulate bears a passing resemblance; you never know, he may have been a fan. 
35 That's What Love Can Do – Boy Krazy (1991)
With its pitch-shifted vocal hooks, big chord changes and earworm melodies, American female fivesome Boy Krazy's sole hit was pretty much textbook SAW even though it came out in 1991, towards the end of their golden run. Even so, it took a re-release – and a remix – in 1993 for the public to pay attention, eventually landing a none-too-shabby Billboard No.18, while in Britain it remains a firm fan favourite. Samantha Fox also had a go, recording an inferior version for her 1991 album Just One Night.
34 Whatever I Do (Wherever I Go) – Hazell Dean (1984)
In 1976 Hazell Dean was lining up as a Eurovision auditionee, but it was her big 1984 club ­hit Searchin' that put her on the musical map. Heavily borrowing its bassline from New Order's Blue Monday (released a year earlier) and with its original title of Dance Your Love Away and saccharine lyrics reworked on Dean's insistence, this became SAW's first release to crack the Top 10. Hazell was dubbed the Queen of Hi-NRG, and upon hearing it Pete Burns was persuaded to make that all-important call to SAW.
33 A Walk In The Park – Nick Straker Band (1979)
Inspired, quite literally, by a walk in the park after a tiff with his girlfriend, Nick Straker penned this mammoth Euro hit in a single afternoon, reluctantly taking on vocal duties. Story goes that the demo was accidentally aired at Pinnacle records by a friend who had recorded it onto his own tape. It took a while to catch, but once it did it spread from Germany and right across Europe, with a Top Of The Pops performance helping elevate it into the UK Top 20. Fact fans: PWL's Pete 'Mixmaster' Hammond was a one-time member of the band.
Top 40 Stock Aitken Waterman songs – A Walk In The Park
32 Heartache – Pepsi & Shirlie (1986)
The George Michael comparisons were inevitable when his backing singers Helen 'Pepsi' DeMacque and Shirlie Holliman struck out alone with their own single in January 1987, but the track was in fact written by Iris Fernando and Wayne Brown. The centrepiece of their All Right Now album, this peaked at UK No.2. After their follow-up Goodbye Stranger, also a UK Top 10, no more hits followed, but Shirlie married Spandau Ballet's Martin Kemp the following year and Pepsi went on to star in the musical Hair.
31 Brand New Lover – Dead Or Alive (1986)
The lead single – and opening track – from DOA's third album Mad, Bad And Dangerous To Know (a phrase coined to describe Lord Byron by Lady Caroline Lamb, no less) shared rhythmic similarities to their No.1 smash You Spin Me Round but leaned heavily on the synth bass, with Pete Burns' goth-pop tones vocalising his need to flee his lover. An esoteric cowboy-themed video – involving horses, tribal symbols, hubcaps and lots of sawdust – served it well. A UK No.31, it fared better in the US, reaching No.15.
30 That's The Way It Is – Mel & Kim (1988)
A fourth consecutive UK Top 10 single from Mel & Kim's eponymous album, this arrived in dark times for the sisters; Mel's cancer had returned and she was having chemotherapy (she even discharged herself from hospital to record the vocals). The sisters made the news public with this release, and discussed her battle with the disease – and their positive outlook for the future – during an emotional interview on Wogan. Another gem, this found its way onto the Coming To America soundtrack album.
29 I Want You Back – Bananarama (1988)
We'd probably stick a few more 'Nanas tracks in this countdown if it were entirely up to us, especially as SAW did such a good – albeit problematic – job as the pop conduit for the threesome's forever-punk attitude. This began life as a song called Reason For Living – with an inferior man-worshipping chorus – before the band intervened. Re-recorded with Siobhan's replacement Jacquie, it reached No.5, their second highest Wow! single. There's a reason they were the most successful girl group of the 80s… and it wasn't just down to SAW.
28 Shocked – Kylie Minogue (1991)
It took a DNA remix armed with bustling rhythms and pounding piano stabs and a rap cameo from Jazzi P to bring the fourth and final single from Rhythm Of Love out of its shell, but Kylie's 1991 hit was very much SAW at their songwriting and production best. Sex came to the forefront for the What Do I Have To Do video that preceded it, and Kylie continued in that steamy, seductive vein for Shocked, with snogging, brassieres and even a spot of keyhole voyeurism no doubt helping her to her 13th successive Top 10 UK single.
Top 40 Stock Aitken Waterman songs – Shocked
27 You'll Never Stop Me Loving You – Sonia (1989)
18-year-old Sonia Evans was a complete unknown when she approached Pete Waterman for a break in the biz, and luckily SAW, er, saw potential in the effervescent, ginger-haired scouser. Despite slightly stalkerish lyrics – "When I know that you're alone, I wander to your home and catch a glimpse or two" – it rocketed up the charts. Some thought it was Kylie, which might have helped its rise to the top of the UK hit parade. It was SAW's final No.1… mind you, that year they racked up seven.
26 Love Is War – Brilliant (1986)
Brilliant's singer June Montana had a stunning voice, and with the talents of Killing Joke's Youth and future KLF man Jimmy Cauty onboard, it's quite surprising that the pop world barely batted an eyelid at this track. Formed in 1982, Brilliant scored their biggest success (a UK No.58) with a cover of James Brown's ubiquitous It's A Man's Man's Man's World in 1985, the first single from their Kiss The Lips Of Life LP. Follow up 45 Love Is War was destined to be lost in the depths of the charts; the album flopped too. Not so Brilliant.
Top 40 Stock Aitken Waterman songs – Love Is War
25 What Kind Of Fool (Heard All That Before) – Kylie Minogue (1992)
Kylie's penultimate PWL single was the last of her songs to be penned by Stock Aitken Waterman, with a reworking of Kool & the Gang's Celebration chosen as her final offering. The track served as a pacemaker to drum up interest for the Antipodean starlet's 1992 Greatest Hits album and, despite making the Top 20, it has since fallen off the radar for most – even Kylie herself has admitted she is not a fan. However, we – and a horde of dedicated types – think it's a lost Kylie gem.
24 Love's About To Change My Heart – Donna Summer (1989)
She may have been at a low point in her career, but SAW revered Donna Summer and were clearly taken aback by the magic that the Queen Of Disco was capable of conjuring up in the studio. This sumptuous third single from Another Place And Time is a fine example – and the trio's personal favourite. Remixed and released at the height of summer 1989, it sadly bombed in her homeland (Billboard No.85? How could they!?). Over here it fared better, thoroughly deserving its Top 20 placing.
23 Especially For You – Kylie and Jason (1988)
For some it's a cheesy, vomit-inducing love-fest – particularly when coupled with the Scott/Charlene 'marriage of the decade' in Neighbours – but we'd argue it's throwaway pop perfection. At the time, it felt like the world needed this song to arrive: Kylie had had a bumper year, Jason was just about to do his worst, and SAW were on fire; not only that, but the two on-screen lovers were actually dating each other in real life. While Cliff's Mistletoe And Wine cruelly denied them a Chrimbo No.1, they overtook him shortly after the festivities had ended. 
Top 40 Stock Aitken Waterman songs – Especially For You
22 Happenin' All Over Again – Lonnie Gordon (1990)
On a song originally intended for Donna Summer, phasing arpeggios were the order of the day in the PWL studio for Happenin' All Over Again, soon to become the sophomore single from Lonnie Gordon's debut album If I Have To Stand Alone. Mixed by Phil Harding, those Italo house influences are evident amongst the Euro dance-pop aura, leading to a well-earned Top 5 UK hit. Later on, in 1988, Coronation Street's Tracy Shaw had a crack at it and clawed her way to No.46 (best forgotten).
21 Turn It Into Love – Kylie Minogue (1988)
This Japan-only single charmed the entire Pacific archipelago, installing itself at No.1 in Japan for a 10-week love-in. As SAW were known to do, the tune was shared with another of their artists, namely Hazell Dean, who wasn't even aware that Kylie had recorded it. The song found brief prominence when dorky X-Factor duo Same Difference covered it in 2008, but we can assure you that both Kylie and Hazell's are far, far superior. The song appeared on 2005's Stock Aitken Waterman Gold and is surely one of their finest creations for Minogue.
20 Together Forever – Rick Astley  (1988)
Chalked up as a shoo-in for Rick's second single, the mighty Together Forever was rather held back as a secret weapon for later in the campaign. When eventually dropped as his fourth single in January 1988, it unfortunately fell one place shy of the top spot in the UK, losing the chart battle with another SAW pop masterpiece, Kylie's I Should Be So Lucky. Over in the States, however, his luck was in; the song dutifully followed Never Gonna Give You Up and, in June of that year, it gave Astley his second monster US No.1 hit.
Top 40 Stock Aitken Waterman songs – Together Forever
19 Too Many Broken Hearts – Jason Donovan (1989)
He may not have had a voice as mighty as Rick Astley's, but Jason could hold a tune and, with his Neighbours co-star rapidly rising up the ranks of stardom, he felt he wanted a piece of that world. His debut single went Top 5, and he swooned his way to the top with said co-star via Especially For You, but this was his own bona-fide solo UK No.1 – and a hit all over the globe. After all, few could resist the dreamy good looks of Jason strumming his red Gibson atop the hills in the video.
18 Hand On Your Heart – Kylie Minogue (1989)
Released in the spring of 1989, Hand On Your Heart gave Kylie her third UK No.1. At this point in her career the petite actor-turned-singer was still happy to let SAW do their thing, hence this track's apparent starry-eyed innocence – but it houses at its heart lyrics that are utterly crushing when read out loud. Swedish acoustic troubadour Jose Gonzalez picked up on this when he recast the track with a beautiful melancholia for his 2006 single… heartbreaking stuff. No wonder Kylie borrowed from his version for her own reimagining six years later for her Abbey Road Sessions album.
17 The Heaven I Need – The Three Degrees (1985)
A sturdy bassline and an equally toughed-up beat, courtesy of SAW, announced the return of Philly soul starlets The Three Degrees via this 1985 soul-dance comeback, released after a hiatus of half a decade. The group had long been a big pull for UK audiences (Prince Charles was a devotee, inviting them to perform at his 30th birthday at Buckingham Palace), making it all the more surprising that this could only limp into the foot of the listings at UK No.42. Still, we are converts, and this 45, issued through the PWL-affiliated Supreme Records, deserves to be played loud and proud.
16 You Think You're A Man – Divine (1984)
The intro – a clacking, programmed beat with soft, fanciful, swirling synths – warned few of what was to follow… a drag queen demanding we "Turn around!" for a serious dressing down on the dancefloor. Modern Romance's Geoff Deane wrote it, but SAW's tougher early production style is unmistakable. Otherworldly loops pivot across the speakers, while a weighty electro bassline does its worst before that joyous melody emerges from the melee, Divine like a dark angelic preacher in the eye of a storm. It's R-E-S-P-E-C-T, with added oomph. A UK No.16 – and irreplaceable. 
Top 40 Stock Aitken Waterman songs – You Think You're A Man
15 Love Truth & Honesty – Bananarama (1988)
The last song to be penned by the band with SAW, this bleak yet lovable ode to the nasty business of love cheats was the vehicle chosen to help boost their 1988 Greatest Hits Collection. "Never trust your own emotions/ They'll always let you down", sing the trio, detailing the heart-wrenching reality of betrayal against jaunty synthesised backing. The one and only tune for which Jacquie O'Sullivan received a writing credit, this made No.23 in the UK and gave the album a leg up into the Top 5. Charming, simple, honest… a Classic Pop favourite.
14 Who's Leaving Who – Hazell Dean (1988)
When PWL added their Hi-NRG motifs to Canadian country artist Anne Murray's version of Who's Leaving Who from two years earlier, the song took on Abba-esque qualities that worked like a charm. Four years had passed for Hazell without much chart success, so when this put her into the Top 40, eventually climbing into the Top 5, things were looking up. The track appeared on Dean's Always LP (which also features Turn It Into Love) and was her most successful release internationally. Sadly for all of us, The Hoff murdered it in 1991. 
13 Roadblock – Stock Aitken Waterman (1987)
After one too many insulting reviews and an incident involving a glass of urine at an awards ceremony, Mike Stock hatched a plan. "I put Roadblock together on a Friday afternoon and put it out without telling anyone who it was," he revealed. The hipper end of the press that had taken such relish in slating Bananarama dubbed it the best dance record of 1987. Touché. Roadblock had more in common with 70s funk than Hi-NRG – perhaps the reason M/A/R/R/S chose to sample a section for mega-hit Pump Up The Volume.
12 Nathan Jones – Bananarama (1988)
It's unsurprising that Pete Waterman dug out this 1971 hit from The Supremes as a candidate for Bananarama, considering his adulation of Berry Gordy and all things Motown. As the original featured all three Supremes singing the lead in unison, it was ideal for Sara, Siobhan and Keren's girl-next-door glam, neatly refreshed for a new generation. There are three versions around: the first was recorded with the original line-up in 1987 for Wow!; the second features newbie Jacquie O'Sullivan and, re-released, made UK No.15; and the third is a Dave Ford remix.
Top 40 Stock Aitken Waterman songs – Nathan Jones
11 I Should Be So Lucky – Kylie Minogue (1987)
It was written in super-quick time for an Aussie soap-star that SAW hadn't even heard of, and the trio had no idea that I Should Be So Lucky – and Kylie Minogue – would go on to play such a huge part in their careers. This is saccharine bubblegum pop, pure and simple, but it remains an essential part of the pantheon all these years later. Released soon after Christmas 1987 it grabbed the UK top spot for five wide-smiling weeks while also doing the business across the rest of Europe. For Kylie, it was the moment that she morphed from lovable tomboy Charlene into a genuine pop star.
10 I Heard A Rumour – Bananarama (1987)
Bananarama's magnificent opening single from Wow! was a high point for all concerned, managing to crash the dancefloors of the US. As was usual for SAW, they took a bit from here, a bit from there, repurposing their synth riff from Samantha Fox's Nothing's Gonna Stop Me Now and adding a cheeky nod to Michael Fortunati's 1986 Italo-disco hit Give Me Up. Another of Pete Waterman's SAW favourites (his funeral song?), this made UK No.14 and No. 4 on the Billboard chart. The track appeared in the comedy film Disorderlies in the same year.
9 This Time I Know It's For Real – Donna Summer (1989)
The 80s had not gone that well for Donna Summer, having been accused of saying that AIDS was a divine punishment for gay men at a 1984 show, something she has continually denied; nonetheless, fans ran for the hills, bringing her run of hits to a standstill. Half a decade passed before she teamed up with SAW and gathered her strength for a love song… and a half. Released in February 1989, the track made UK No.3 and slotted into the Top 10 in the US and beyond.
8 Say I'm Your Number One – Princess (1985)
Princess – aka Desiree Heslop – gave SAW a classy veneer on this delectable piece of soul-pop. Once a member of Afrobeat outfit Osibisa, Heslop went solo in 1985, first appearing on The 501's electro soft-rock single Let The Night Take The Blame as Desiree. Newly rebranded, and with SAW at her side, she sparkled: Say I'm Your Number One brought sensuality to the UK Top 10, settling at No.7 as well as managing a Top 20 in the US R&B charts. Her subsequent singles ran hot and cold, but her eponymous album made the UK Top 20, reaching gold status.
7 Better The Devil You Know – Kylie Minogue (1990)
For many the moment Kylie went from virtuous pop star to racy nubile, Better The Devil You Know arrived in a mist of twirling dance-pop and palms-to-the-sky goodness, giving her a touch of avant class. The track was reportedly written in reference to her relationship with Michael Hutchence, and the lyric drew attention from darker quarters when vampiric Aussie Nick Cave defined it as "one of pop music's most violent and distressing love lyrics". For Cave, Minogue's innocence planted against the sinister verse was bone-chillingly effective. It won over Europe and became a UK No.2.
6 Respectable – Mel & Kim (1987)
According to Kim the sisters didn't really align themselves with the Hit Factory, arriving before the SAW machine took form, but they were integral to the rise of the threesome. SAW's first actual written composition to reach No.1, it reflected Mel & Kim's down-to-earth, playful charisma, at the same time mirroring the PWL ad slogan ("You can love or hate us, you ain't ever gonna change us… we ain't ever going to be respectable"). An incredible response to Stock's infamous tay-tay-tay line when performed live meant Respectable became one of the top-selling UK singles of 1987.
5 Love In The First Degree – Bananarama (1987)
Taken from Wow!, Bananarama's first album with SAW, Love In The First Degree was a paragon of glossy pop perfection. The group's biggest-seller in their homeland, it was nominated for Best British Single at the 1988 Brits. The band took issue with Pete Waterman's claims about his role in the songwriting, but it remains one of his all-time favourite SAW tracks – and Motown boss Berry Gordy declared his love of the track on BBC Radio 1, too. By the time the single made it to the US, Siobhan had said her goodbyes to the group.
Top 40 Stock Aitken Waterman songs – Love In The First Degree
4 Never Gonna Give You Up – Rick Astley (1987)
When he finally got his turn amongst the crowded roster at PWL, Rick Astley went from label assistant to global megastar in a moment, and this was it. His deep tones suggested him to be a new black soul singer, and photos of a shy-looking white boy did little to quell the rumours, but it was him – and he had one hell of a gift. Mike Stock felt he deserved his own original song, and co-wrote one of their best. With DJ Pete Waterman's suggestions of American house records as inspiration – particularly Colonel Abrahams' Trapped – SAW struck gold.
3 Showing Out (Get Fresh At The Weekend) – Mel & Kim (1986)
A firecracker of a debut, Showing Out brought street-savvy sisters Mel and Kim Appleby fizzing into the limelight. "Mel and Kim were from such a poor backgrounds, they took on the world – literally!" said Pete of the girls that went from factory floor to Top Of The Pops in record time. The softer soul sound of System was demoted to the B-side in favour of this Chicago house-influenced offering devised for the duo by Mike Stock (with a little help from Pete Tong). It was the start that Mel & Kim had dreamt of.
2 Venus – Bananarama (1986)
When Stock Aitken Waterman repurposed Shocking Blue's 1969 No.1 hit Venus they moulded it into 80s girl-group synthpop with enviable ease, taking the song back to the top all over the world in 1986. We must, at this point, give thanks to Bananarama's punk attitude: Venus had made appearances in the band's live set for some time and it was the threesome's unflinching belief in themselves and their vision that made sure it happened. This inaugural collaboration would rapidly become an extremely lucrative partnership, and the trio continued the magic on the group's fourth album, Wow! 
The video for Venus was a charm offensive, playful as ever, with the lovable trio fooling around, their everyday choreographed dance routine easily achievable for every teenage girl with a penchant for solo performances in front of bedroom mirrors, hairbrush in hand. Add various goddesses, flames, strobes, coffins, spandex devil outfits and barely-clad musclemen, and a hit was inevitable. The group revisited the track on their 1991 album Exotica and Soft Cell's Marc Almond added something new for his hustling remix on their 2005 album Drama. Venus is consistently at the top of the pile when Bananarama's career is surveyed – and we'd quite agree.
Top 40 Stock Aitken Waterman songs – Venus
1 You Spin Me Round (Like A Record) – Dead Or Alive (1984)
The sight of a freakishly big-haired Pete Burns peacocking to his band's ostentatious No.1 must have summoned up many a funny feeling amongst Top Of The Pops' teenage viewers. Yes, it had the catchiest of choruses, but at the darkened heart of it stood King Punk Pete Burns, gloriously odd, supremely confident and in control of that opulent, booming baritone. The band were nothing like the usual Stock Aitken Waterman fare, but the trio had given Divine a hit with You Think You're A Man, so Burns was compelled to give them a try.
When SAW worked with artists with strong ideas as opposed to blank canvases they often came up trumps, and though this song was written by the band, SAW played a huge part in its magic; their Hi-NRG backing included borrowing strings from Wagner's Ride Of The Valkyries. Enigmatic, foreign, forbidden fruit amidst the squeaky-clean mid-80s chart landscape, Burns and his clan were a refreshing anomaly.
The song took 17 weeks to hit the top, but this gloriously gloomy earworm eventually did so in March 1985 with the help of MTV, giving SAW their first No.1 and a much-needed financial lifeline – and all with no promo from the label. This was about as dangerous as mainstream pop could get. Check out the Murder Mix for added noir.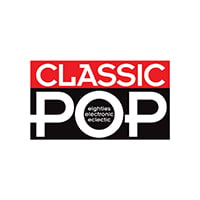 Classic Pop
Classic Pop magazine is the ultimate celebration of great pop and chart music across the decades with in-depth interviews with top artists, features, news and reviews. From pop to indie and new wave to electronic music – it's all here...