Making Kate Bush: The Kick Inside
By Classic Pop | March 28, 2022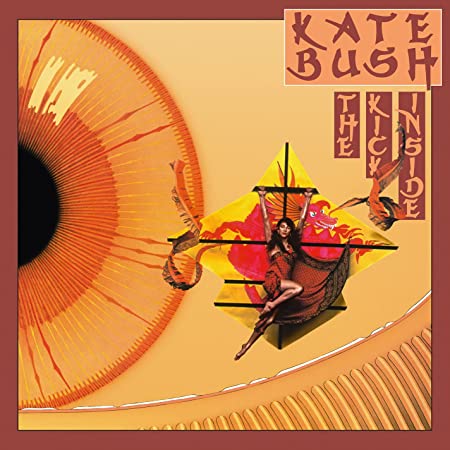 For Kate Bush, her debut album The Kick Inside changed everything. It became the ninth biggest-selling LP of 1978, went platinum, and included Wuthering Heights – the first self-composed song by a female vocalist to top the UK Singles Charts… By Ian Ravendale
Produced and arranged by Andrew Powell, The Kick Inside is Kate Bush making her mark as a singer-songwriter quite unlike any other. The Man With The Child In His Eyes (about men's capacity to retain an inner simplicity throughout their lives) and The Saxophone Song (a fan letter to the instrument) are taken from the 1975 session that was executive-produced by Bush's patron David Gilmour, but the majority of the album was recorded in July and August 1977. 
Lyrically and musically, the album covers a very wide spectrum. Kate name-checks philosopher and mystic George Gurdjieff as well as thanking Gilmour for all the help he'd giving her by "rolling the ball to me" in Them Heavy People. Strange Phenomena tackles premonition, while Feel It explores sexuality. Brother-sister incest leading to suicide makes up the subject matter of the song The Kick Inside, while other left-field topics are liberally sprinkled throughout the rest of the album.
At the start of the recording sessions Bush would play the songs through to familiarise the musicians. Powell would let the players have basic chord sheets for reference, and they would play along as arrangements developed. Recording normally started at midday; everyone would work through until six o'clock, take a meal break, and then start again, often working until early the next morning. 
With the recording finished, the session moved from AIR's Studio Two (for Kate and the session players, including the two Edinburgh musicians, bassist David Paton and guitarist Ian Bairnson) and Studio One (for the string section) to Studio Three for mixing by Powell and engineer Jon Kelly.
As we've seen, Kate had wanted her own KT Bush Band to play on the Kick sessions, but was overruled by Powell, who felt these sessions required players with a greater level of red-light experience. Like Bush, David Paton and Ian Bairnson were signed at the time to EMI, which may have influenced the producer's decision, as Paton acknowledges: "I think EMI probably picked us as well [as Powell]." 
There's no doubt that the musicians-for-hire did a fine job. It's impossible to know how the members of the KT Bush Band felt about the situation, but they all certainly had the utmost respect for Kate's unique talent and understood that, at this stage, there was a huge amount riding on her debut and that it was probably wise to take a long-term view.  
Kate Bush was 19 years old when she recorded The Kick Inside, and she had only a limited amount of major studio recording experience. Understandably, she was slightly apprehensive. Paton: "She wasn't lacking in confidence because she knew she was really good. But she was in awe of the musicians she was working with. She kept saying 'It's fantastic to be working with you guys!'
"There was a great respect of each other musically and we got on with the job. She never tired of playing the songs through. Each time we played them, the songs would develop a little bit more. We were given a lot of freedom to express ourselves and she seemed to like everything we played. Once we got through the initial recording of the first song, it was very relaxed."
The first single and standout track from the album was Wuthering Heights, inspired by a TV adaptation rather than Emily Brontë's novel, which at that point Kate hadn't actually read. David Paton: "She played that complicated piano part at the same time as she was singing. I didn't play bass on that; Andrew Powell is also a bass player and I think he, sneakily, knew it was going to be a single and he wanted to play on it. He used my Rickenbacker, and I played 12-string guitar."
Paton and Bairnson also sang backing vocals. "It was a lot of fun!" says David, adding: "Usually you'll do the backing tracks within the first 10-14 days. If it's the bass I'm playing that's the end of the session for me. But here, because there was some guitar and vocal overdubs, I was back in the studio. I think it was just Ian and I, Andrew and Kate doing overdubs."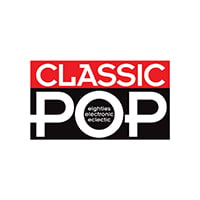 Classic Pop
Classic Pop magazine is the ultimate celebration of great pop and chart music across the decades with in-depth interviews with top artists, features, news and reviews. From pop to indie and new wave to electronic music – it's all here...