A rundown of all the Kate Bush albums, from 1978's The Kick Inside to 2016's Before The Dawn… By Mark Lindores
The Kick Inside
Released 1978
Label EMI
Chart position
UK: No.3 US –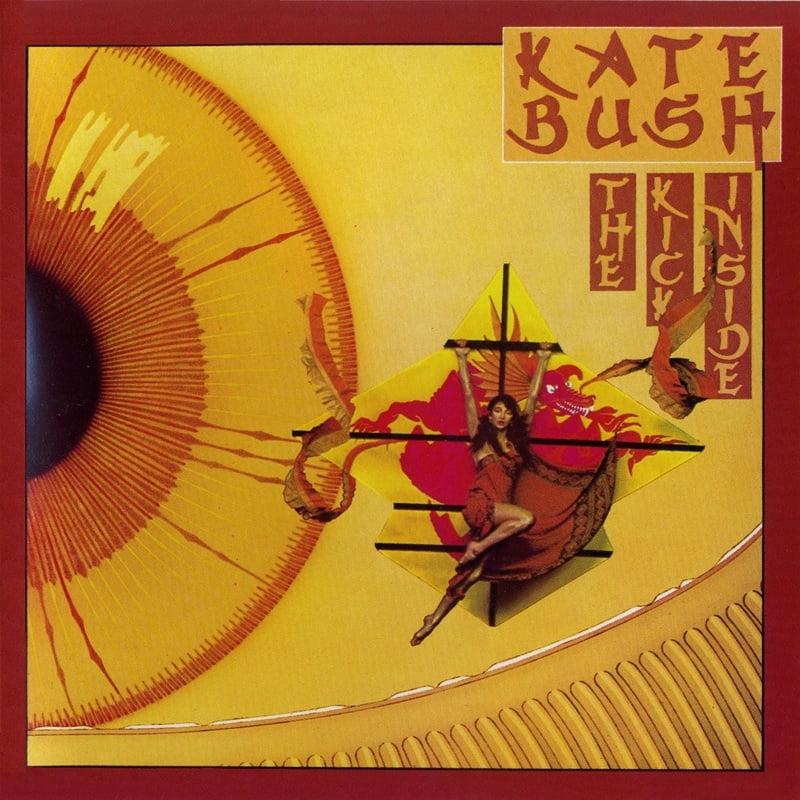 As debut albums go, few establish the identity of their creator in as concise a manner as The Kick Inside. Released in February 1978, as punk and disco jostled for chart and cultural supremacy, the album completely eschewed what was popular at the time, heralding the arrival of a singular voice that revelled in its individuality and uniqueness across 13 tracks.
Culled from a list of more than 200 demos accumulated in the 18 months since Kate Bush had signed to EMI as an inexperienced, slightly naïve 17-year-old in 1976, The Kick Inside bristles with empathy and imagination.
A product of the diverse range of influences pop's latest ingénue had been surrounded by growing up, the album's ability to veer effortlessly from the bewitching melodrama of the title track to the quirky reggae-lite of Them Heavy People, the haunting The Man With The Child In His Eyes (written when she was just 13 years old and included on the album in its original 'demo' form), to the rollicking James And The Cold Gun, is testament to Bush's distinct style.
Although Kate had wanted the KT Bush Band – the group she'd been fronting at pub gigs to gain live experience – to play on the recording sessions at London's AIR Studios in the summer of 1977, producer Andrew Powell overruled her in favour of more experienced musicians which included guitarist Ian Bairnson, bassist David Paton and drummer Stuart Elliott. 
Though initially nervous and intimidated by them, Bush's prodigious talent flourished in the company of those tasked with making her ambitious ideas a reality.
The accomplished musicality of The Kick Inside is matched by its lyricism, which runs the gamut from the sensuous L'Amour Looks Something Like You and the almost giddy innocence of Kite to the title track, which tells the story of a girl contemplating suicide after she has fallen pregnant to her brother. 
Of course, Kate's knack for inhabiting characters is never more evident than on Wuthering Heights, her epic ode to the tragic protagonists of Emily Brontë's classic gothic novel.
Though the label favoured James And The Cold Gun as her debut single, Bush was adamant that Wuthering Heights should be released first. Vindication arrived for her when the single reached No.1, bestowing her with the achievement of becoming the first female artist to top the charts with a self-penned song. 
The success of the single proved the perfect launchpad for the album which went platinum, reaching No.3 and going on to become the UK's ninth biggest-selling LP of 1978.
Lionheart
Released 1978
Label EMI
Chart position
UK No.6 US –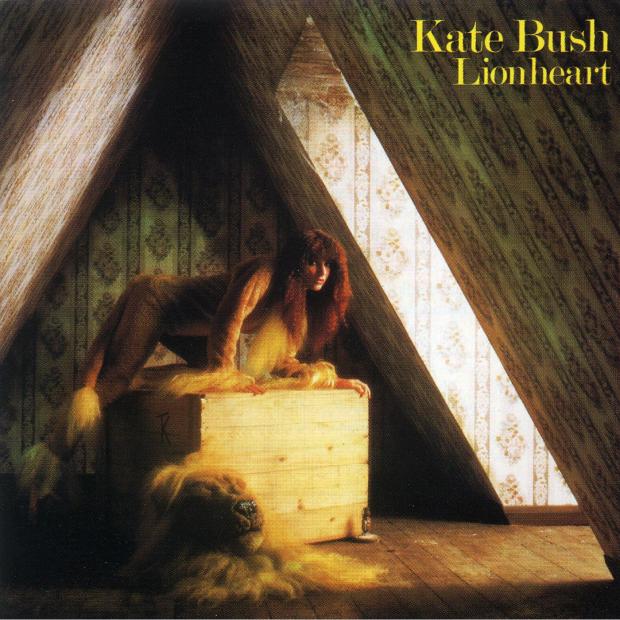 Despite being in the midst of a hectic promo schedule for The Kick Inside in the spring of 1978, EMI was already applying pressure on Kate for a second album – a move which marked the beginning of her frustration with the business side of the music industry, feeling it compromised the quality of her work.
As her debut had been compiled from hundreds of songs she'd nurtured over time (in some cases years), Bush was reluctant to release something rushed and below par.
However, EMI wanted a new record from its brightest star in time for Christmas, so Kate was booked into Super Bear Studios on the French Riviera in July 1978 (a European base from which she could fulfil promotional obligations whilst working on the album).
With Andrew Powell returning as producer along with many of the musicians from The Kick Inside, Kate also requested that some members of her own band also be incorporated.
Due to time constraints, Symphony In Blue, Fullhouse and Coffee Homeground were specifically written for Lionheart, with the remainder consisting of revisited or reworked songs that didn't make its predecessor. 
Dismissed by many as an outtakes album, Lionheart has its moments but lacks the soaring highs of The Kick Inside.
The characteristically kooky lead single Hammer Horror (about an actor landing a role in The Hunchback Of Notre Dame despite its title) may have missed the Top 40, but the wide-eyed waif that had captivated the world with Wuthering Heights returned to save the day with the wonderful prog-pop of Wow – deservedly the album's biggest hit which reached No.14 in the UK.
Elsewhere, Kashka From Baghdad tells the story of a closeted gay couple, the patriotic pomp of Oh England My Lionheart and rocky Don't Push Your Foot On The Heartbrake provide the record's highpoints.
Though Lionheart was commercially successful, reaching No.6 in the UK Albums Chart and selling over 300,000 copies, Kate was disappointed with the record.
"Because time was tied up with doing other things and some of the songs lost their energy from the original demos, there were things that I should have done differently," she later told Capital Radio. "After that, I realised things would have to change."
Never For Ever
Released 1980
Label EMI
Chart position
UK No.1 US –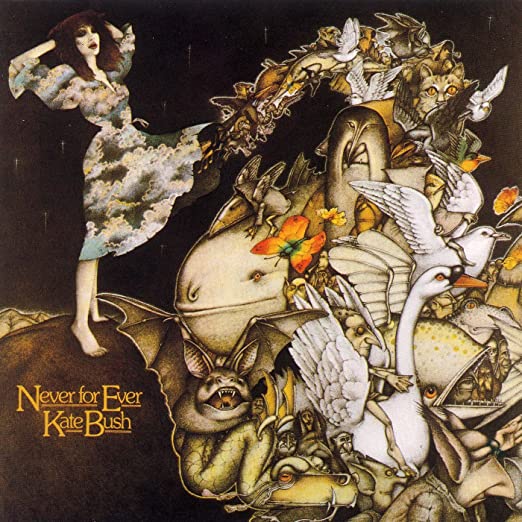 After the exhausting circumstances that had blighted Lionheart's creation, Bush's pledge to assume more control over her music manifested itself in her decision to co-produce her third album alongside her first two LPs' sound engineer Jon Kelly. The result is a far superior record.
Explaining the album's theme as "human communication and its difficulties", Never For Ever sees a continuation of Kate drawing from literary and screen influences, while Breathing and Army Dreamers introduce politics into the mix, offering a human perspective on nuclear warfare and the Troubles in Northern Ireland.
On a personal note, Blow Away is a tribute to Bill Duffield, Kate's lighting director who was killed in an accident during her 1979 tour. 
Never For Ever's biggest progression, though, is sonically, with the introduction of the Fairlight CMI synthesiser which Kate had discovered while in the studio with Peter Gabriel recording backing vocals for Games Without Frontiers.
Bush used the Fairlight on three songs on the album, most prominently Babooshka, on which it provides the smashing glass effect that emphasises the broken relationship of the song's narrator.
When Never For Ever entered the charts at the top spot in September 1980, Kate became the first British solo female artist to score a No.1 album. 
The Dreaming
Released 1982
Label EMI
Chart positions
UK No.3 US No.157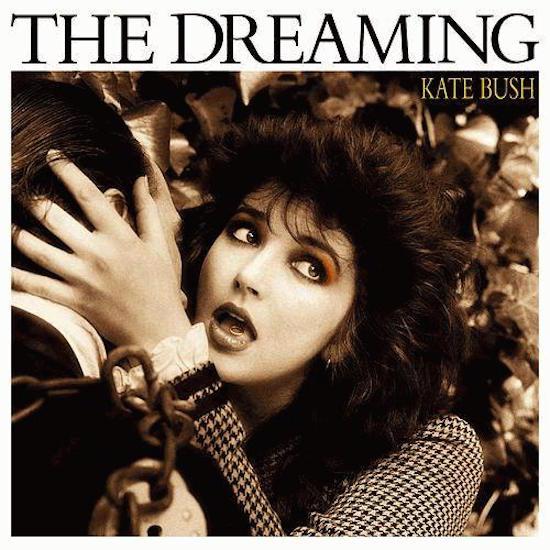 While Never For Ever was a transitional record in Kate's canon, it is The Dreaming on which she really took control, shed her inhibitions and embraced emerging technology to craft a textured, extreme album that saw her firmly distance herself from the unfair comparisons to Barbara Dickson and Lynsey de Paul that had appeared in reviews of her earlier records.
Inspired to begin work on the album after a Stevie Wonder concert enlightened her to the importance of production, texture and vibe, Sat In Your Lap was written and recorded the following day, thus beginning an 11-month, five-studio gestation period during which Kate threw herself wholeheartedly into the project, writing and producing it entirely solo to ensure her ideas were completely realised in their purest form without compromise.
The result is an abstract sonic tapestry on which traditional instrumentation battles with synthesised soundscapes, sampled nature effects and vocal loops, which reveals itself further with each listen.
Lyrically, it's equally eclectic, covering wide-ranging subjects including dark introspection (Leave It Open), armed crime (There Goes A Tenner), the Vietnam war (Pull Out The Pin) and the plight of the Aborigines on the title track, which garnered much attention due to the cameos by Rolf Harris and Percy Edwards.
It was offbeat decisions like those that invited a mixed critical reception when the album was released in September 1982.
Reviewers homed in on The Dreaming's radicalism and unorthodox moments to accuse Bush of making a deliberate effort to create "less commercial" music.
Interestingly, the album undoubtedly pushed her further into the pantheon of her peers in terms of experimentalism – though her efforts were viewed very differently, sometimes mockingly, while Genesis and Peter Gabriel were lauded for their work.
Though the album entered the UK chart at No.3, it swiftly dropped out of the countdown, with singles The Dreaming and There Goes A Tenner also flopping. It may not have lived up to its predecessors sales-wise, but from a creative perspective, it was the record Kate had to make.
Hounds Of Love
Released 1985
Label EMI
Chart positions
UK No.1 US No.30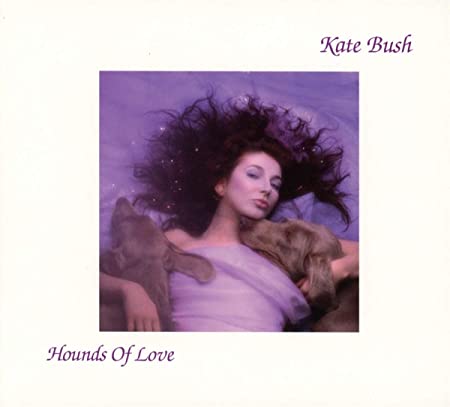 After retreating from the public gaze following the poor reception to The Dreaming, Kate ensconced herself womb-like in the brand new 48-track home studio she had built.
Oblivious to the myriad rumours pertaining her whereabouts, an inspired Bush was revelling in the creative freedom that her own studio equipped with the latest technology afforded her.
Preceded by her biggest hit since Wuthering Heights, Running Up That Hill (A Deal With God) a month previously, Hounds Of Love is the record on which Kate struck the perfect balance between experimentalism and commercial viability, satiating herself, her fanbase and her record company.
Divided into two halves, Side One, 'Hounds Of Love', contains five standalone tracks, four of which became her strongest run of singles. All are quintessential Kate Bush songs that just happened to strike a chord with the record-buying public – there's no trend-chasing here.
The undulating Running Up That Hill is an intriguing observation of relationships and trading places to fully understand each other, while the author's tradition of referencing cinema and literature continues with the thunderous Hounds Of Love, contrived from 1957 horror film Night Of The Demon, and Cloudbusting, which was inspired by Peter Reich's 1973 memoir A Book Of Dreams.
Classic hits aside, it's Side Two which truly marks out the album as a groundbreaking marvel, with 'The Ninth Wave', a seven-song suite detailing a voyage of near-death and rebirth as told through a scenario centred around a woman adrift at sea in the dead of night.
Named after Tennyson's poem The Idylls Of The King, 'The Ninth Wave' is a gothic tumult steeped in tension and drama, from the beautiful piano ballad And Dream Of Sheep to the literally chilling Under Ice. 
Hounds Of Love became Kate's second No.1 album and remains her best-selling studio effort with international sales of more than 1.1 million copies to date. It is also Kate's own personal favourite, described by her as "the most complete work that I've done".
Read more: Making The Hounds Of Love
The Sensual World
Released 1989
Label EMI
Chart positions
UK No.2 US No.43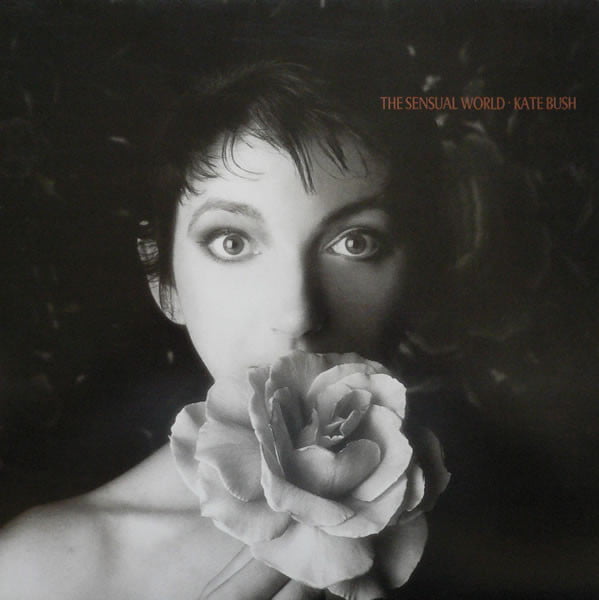 Released four years after her defining moment, if Kate had been daunted by the prospect of following up Hounds Of Love, she hid it well.
A confident, eclectic collection of vignettes about femininity, the complexities of relationships and the passing of time, The Sensual World is a highly nuanced album which, though not as instant as its predecessor, slowly unfurls to reveal itself as an understated set with moments of utter beauty.
Opening with the title track that rewrites Molly Bloom's soliloquy from James Joyce's Ulysses, Kate marries it to uilleann pipes to great effect.
Elsewhere, there are songs about dancing with Hitler (Heads We're Dancing), embracing life (Rocket's Tail), and a prescient tale of lonely humans relying on computers for emotional gratification (Deeper Understanding). 
It's unfortunate that she had released a greatest hits collection three years earlier as album closer This Woman's Work provides not only a perfect title but is also one of the greatest pieces of music Bush has ever created.
An intense embodiment of power and vulnerability, it rushes and swirls, bringing the record to a devastating climax. 
Described by Kate as "my most feminine album", The Sensual World may loom in the shadow of Hounds Of Love but it possesses moments that match its brilliance.
The Red Shoes
Released 1993
Label EMI
Chart positions
UK No.2 US No.28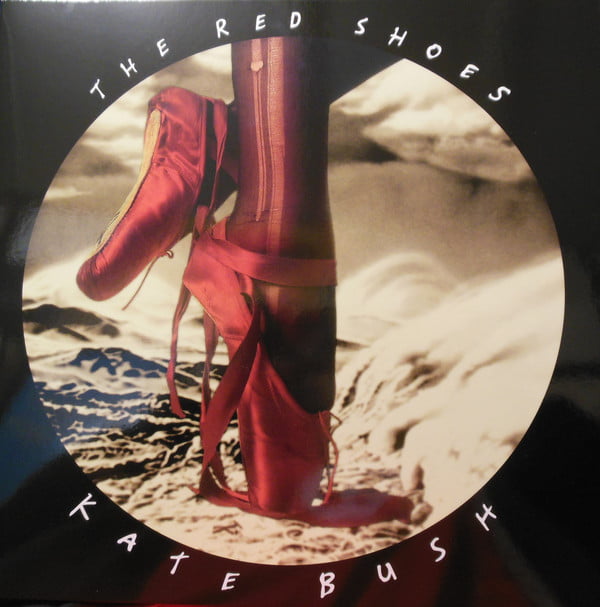 For Kate's seventh album, initial plans had been to record it quickly with a more organic, live sound and take it on the road.
However, a series of personal tragedies left an indelible impact on its eventuality. As well as splitting from her partner of 15 years, Del Palmer, Kate was devastated by the deaths of her close friends, dancer Gary Hurst and guitarist Alan Murphy.
Most significantly, her mother Hannah died leaving Kate utterly bereft and unable to even think about work for more than a year.
When work recommenced on the album, Bush, still very much in the early stages of the grieving process, found herself writing some of the most personal material of her career. 
The Red Shoes may take its title and have been partially influenced by Michael Powell and Emeric Pressburger's 1948 film of the same name, but the album sees the character-led compositions of her previous work pushed aside to make way for more confessional tracks, which provide a rare insight into what was happening in Kate's life at the time – such as loss, heartbreak and perseverance. 
And So Is Love and You're The One both convey the utter devastation of fading love with raw intimacy, while Moments Of Pleasure is one of the greatest songs of her entire discography.
Beginning as a simple, beautiful appreciation of the small things in life, it escalates into a series of mini eulogies of those Kate has lost.
Though the emotional heft provides the heart of the album, The Red Shoes does have some of the lighter, throwaway moments of its original concept, such as the Celtic-infused title track and bouncy pop/rock of lead single Rubberband Girl. 
Big Stripey Lie, however, is a calamitous misfire while the chaotic mishmash of Prince collaboration Why Should I Love You? is a missed opportunity.
Though Kate expressed her disappointment in the record and it received a lukewarm reception from critics and fans upon release, The Red Shoes' biggest problem is being compared to the impossibly high quality of the material that preceded it.
Aerial
Released 2005
Label EMI
Chart positions
UK No.3 US No.48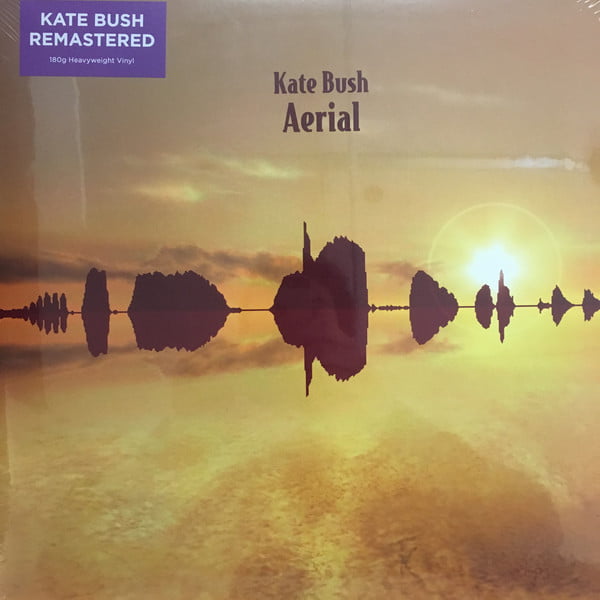 Though fans had grown accustomed to Kate's lengthy absences between albums, the 12-year wait between 1993's The Red Shoes and 2005's Aerial tested even her most ardent acolytes.
As the years passed, scarce titbits of news – her move to Berkshire, the birth of her son Bertie in 1998 – led many to wonder whether Kate would actually release another album at all.
The shock announcement of a double LP in August 2005, followed by the Top Five lead (and only) single King Of The Mountain – a melodic track which referenced Citizen Kane and the death of Elvis, stirred up a torrent of speculation regarding what direction the album would take. All was revealed the following November when Aerial was released to critical acclaim.
A nuanced, immersive experience, Aerial ebbs and flows with subtle flourishes that hark back to former works – structuring the record into two parts with the second being a conceptual suite of songs that evokes Hounds Of Love, while the sampled birdsong and unfortunate inclusion of Rolf Harris' didgeridoo are a throwback to her much-maligned The Dreaming album. Kate's subtle reminder to the world how ahead of the curve she was. 
With a varied sonic palette, which takes in elements of reggae, rock, flamenco and classical, the predominant theme of Aerial's lyrics are contentment and domestic bliss.
How To Be Invisible is a paean to domesticity as is Mrs Bartolozzi, which manages to make the mundane magical, in this case laundry. Disc One, 'A Sea Of Honey', concludes with the stunning A Coral Room, a haunting ballad inspired by the death of her mother.
Disc Two, 'A Sky Of Honey', is a transportive suite intended to evoke a summer day made up of gorgeous string arrangements, uplifting choruses and beautiful piano chords – its mellow content an indication of how settled Kate was in her life – the calm after the storm of The Red Shoes.
When Aerial was later issued on iTunes, the nine songs which comprised 'A Sky Of Honey' were featured as one continuous track, reiterating her insistence that her music be digested as a body of work and perhaps also the reason that no more singles after King Of The Mountain were released.
Read more: Top 40 Kate Bush songs
Read more: The Lowdown – Kate Bush
50 Words For Snow
Released 2011
Label EMI
Chart positions
UK No.5 US No.83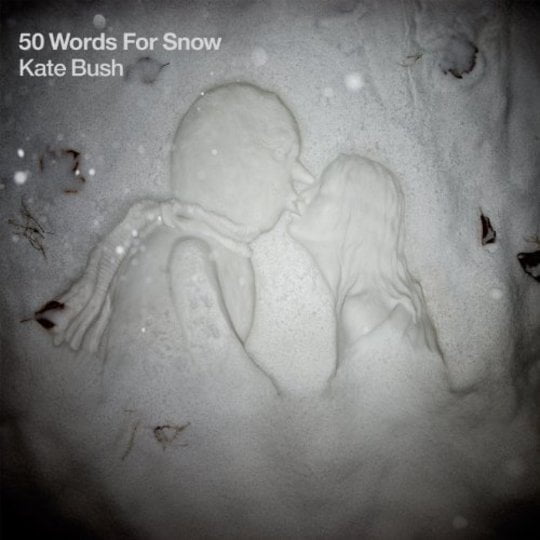 The unthinkable happened in November 2011 when, after waiting six years to release her previous album, Kate emerged as one of the year's most prolific artists and unleashed a second LP, proving herself anything but predictable.
Her first all-new material since 2005's Aerial, the resulting 50 Words For Snow sees Bush adopt a similar approach to that album. While Aerial throbbed with birdsong and hazy summer vibes, its frosty counterpart's wintry soundscapes conjure up as unorthodox a festive album as you're likely to hear. 
The theme of snow is explored via narratives that draw from a wide range of subject matter – a ghostly figure that appears at night calling for her dog, Snowflake (Lake Tahoe), sex with a snowman (Misty) and time-travelling lovers ripped apart and reunited (Snowed In At Wheeler Street).
The latter is a duet with Elton John, who joins Kate's son Bertie, classical singers Stefan Roberts and Michael Wood and Stephen Fry as guest performers on the album. Fry's contribution, a recital of different words for snow on the title track is a pretentious misfire that is bordering on parody.
The record was released to widespread acclaim and entered the UK's album chart at No.5 in November 2011 and later saw Kate beat competition from Adele and PJ Harvey to win the Best Pop Album category at the South Bank Sky Arts Awards.
Director's Cut
Released 2011
Label EMI
Chart positions
UK No.2 US –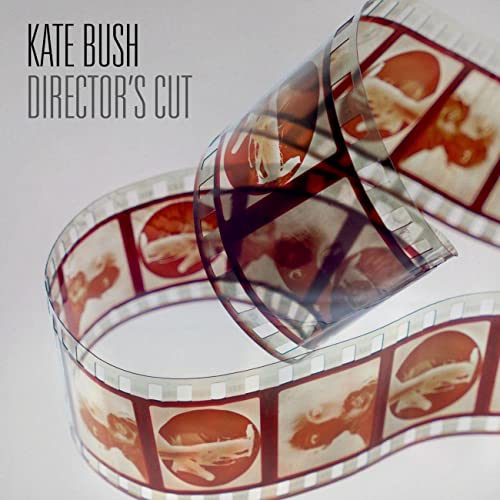 The expected buzz and anticipation of a new Kate Bush LP in May 2011 was short-lived as even her most dedicated fans were left slightly deflated when it was announced that Director's Cut was to be reworkings of material previously released on The Sensual World and The Red Shoes.
The resulting album is much better than its initial announcement suggested, though. Having expressed that she is never entirely happy with any of her work, Kate wanted to remake various songs she was displeased with.
Particularly impressive is Flower Of The Mountain, a reworking of The Sensual World featuring the Ulysses lines that Kate had not been allowed to use originally – now presented in its original concept.
Having spoken about the stressful times that she was going through during these songs' original inception, their remodellings offer their creator artistic peace, as indicated by And So Is Love's lyric change from "But now we see that life is sad" to "But now we see that life is sweet."
Before The Dawn
Released 2016
Label EMI
Chart positions
UK No.4 US No.121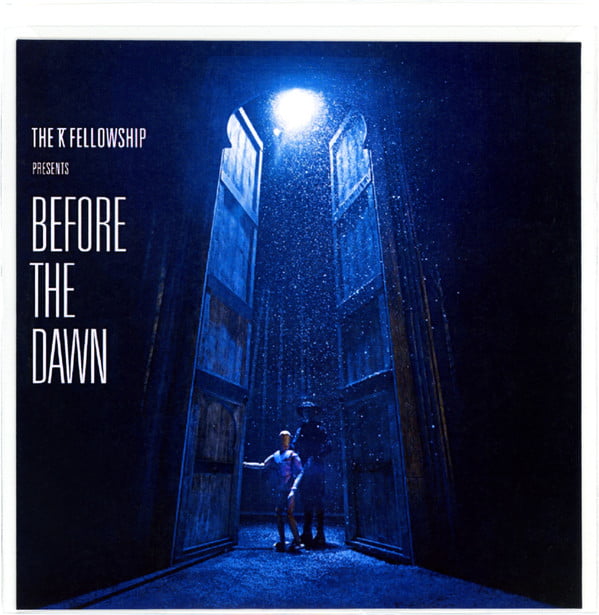 Though Kate's second coming – Before The Dawn, her celebrated 2014 residency at London's Hammersmith Apollo – rivalled her 1979 Tour Of Life in terms of theatrics, elaborate set pieces and costumes, her decision to document only the audio of the show as a live album was a disappointment not only to the fans unable to make the gigs in person, but also those that marvelled at the spellbinding production, adhering to rules not to take photos or videos in the belief that an official release would surface.
Presented as a completely live, raw recording of exactly what happened during those shows, Kate said she was inspired by an old live album from Elton John recorded in the 70s, explaining that it bristled with the atmosphere of the gig and held a quality that transported her into the actual audience.
It is this purity she wanted to capture from her shows, feeling a visual recording would ruin its mystique. And let's face it, what would a Kate Bush album be without that?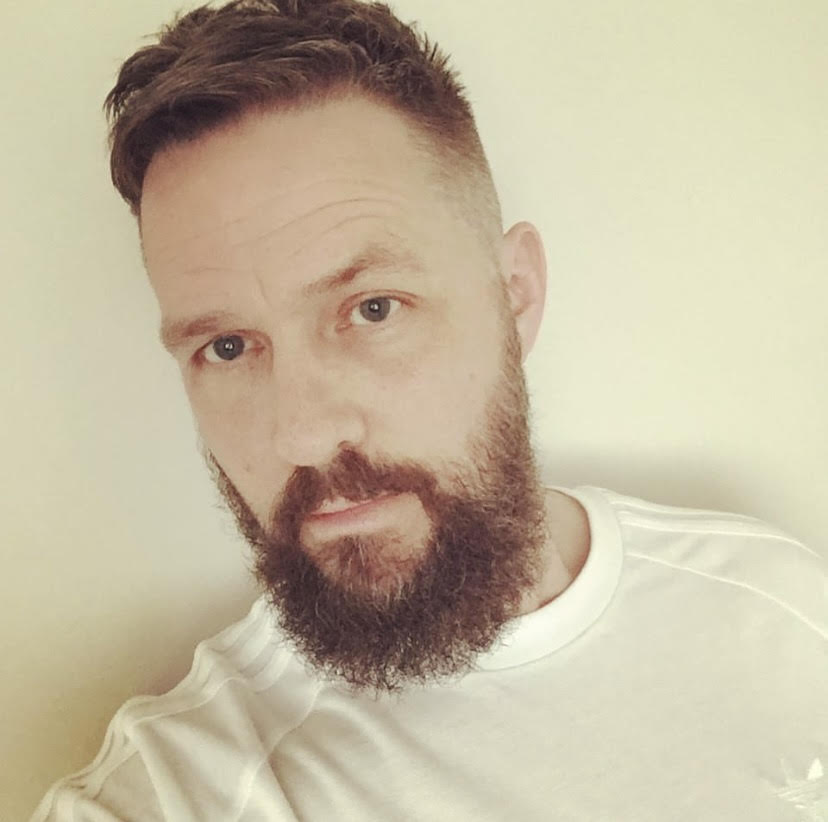 Mark Lindores
Raised on a diet of Smash Hits and Number One mags (literally, he used to save his school lunch money to buy them), Mark Lindores never entertained the idea of doing anything other than writing as a career. After writing for publications including the British and Australian editions of Vogue, Mixmag, Attitude, Total Film, Clash, Notion and Metro, he chanced upon the launch issue of Classic Pop in 2012 and, thrilled with the discovery of a magazine that featured his favourite artists, pitched an idea for issue 2 and has written for the magazine (and Classic Pop Presents) ever since.