Classic Album: Hounds Of Love – Kate Bush
By Mark Lindores | March 31, 2015
Given her current status as one of the most original and dynamic artists Britain has ever produced, it's hard to imagine that there was a time when The Hounds Of Love was released in the mid-80s when Kate Bush was perceived to be languishing in the proverbial pop wasteland.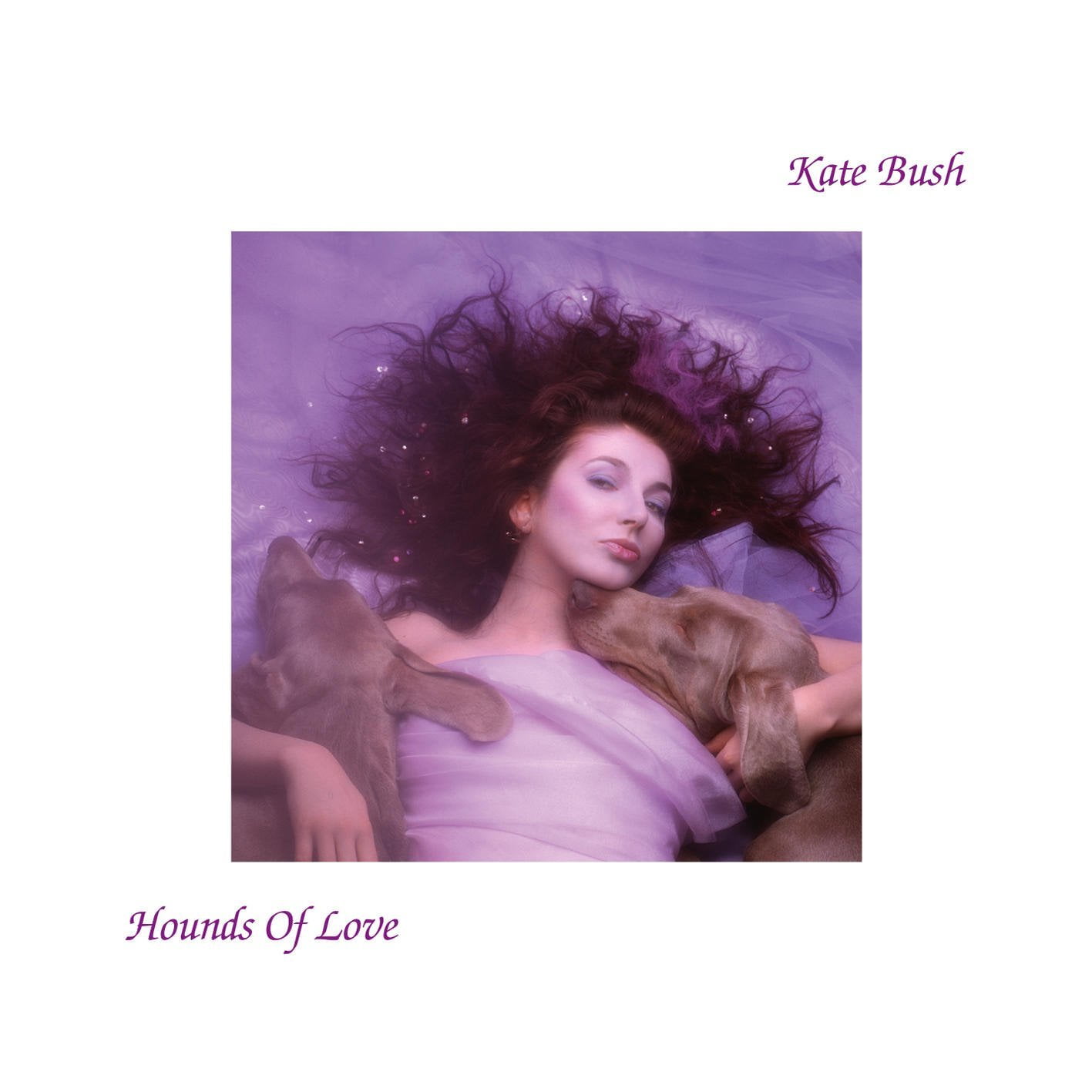 In July 1985, as the world basked in the enormity of Live Aid, NME – no doubt dismayed at the state of a British music scene dominated by Dire Straits, Queen and Phil Collins – ran an article asking where Kate Bush had disappeared to.
It had been three years since her last album, The Dreaming, and there were rumours that she'd gone mad, developed an addiction to junk food that had seen her weight balloon to 20 stone, or retired from the music industry completely.
In fact, nothing could've been further from the truth and, in September of that year, she unleashed what would become her defining opus, Hounds Of Love, on the world.
The ethereal ingénue who'd transfixed the nation with the almost operatic Wuthering Heights at the height of punk and disco in 1978 had previously been prolific, releasing four albums in five years, as well as completing an extensive European tour – 1979's The Tour Of Life.
However, as her work had grown ever more experimental, so her commercial success had dwindled.
While The Dreaming had been truly ahead of its time, utilising new technology such as the Fairlight synthesiser, it had produced only one UK Top 20 single (Sat In Your Lap) and had alienated even Bush's most fervent admirers.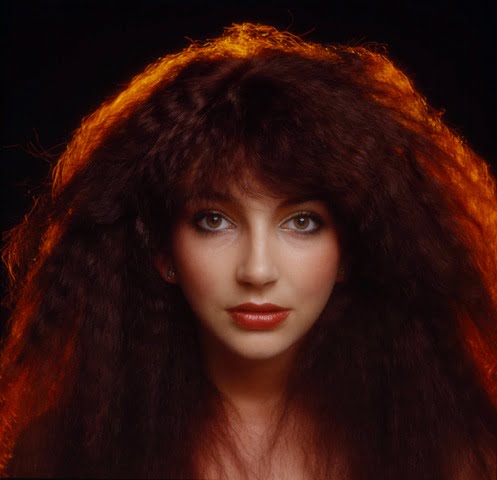 Since then, all that had been heard from the singer was a bulletin in her fanclub newsletter in 1983: "This year has been very positive so far. It doesn't have the same air of doom and gloom that '81 and '82 seemed to hold.
"The problem is that if I don't make an album this year, there will be at least another two-year gap, and the way business and politics are, it would be a negative situation. I seem to have hit another quiet period. I intend to keep on writing for the first part of the year, so yet again I slip away from the eyeball of the media to my home."
"Home" at this point was a 17th-century farmhouse in Kent, and it was here that Bush built a state-of-the-art, 48-track recording studio. This enabled her creativity to run free without the burden of studio costs, which had been a bone of contention with her label, EMI, during the sessions for The Dreaming.
Bush had also been dissatisfied with the frequency by which she'd been expected to produce new material, and felt that some of her releases could've been better with the benefit of time (most notably her second album, Lionheart).
Working on her fifth album at home allowed Bush the freedom to write, produce, arrange and perform on her own terms (practically unheard of at the time, let alone for a female artist).
"Moving the studio into my home couldn't have been a better decision," she said in 1985. "It helped in so many ways. I felt much more relaxed and free to work in an uninhibited way. If you're paying for studio time, you feel guilty if you experiment; that you're throwing money away. Whereas at home, there's none of that pressure."
Having used her time out of the spotlight to reconnect with friends and immerse herself in film and literature, a revitalised Bush found herself at her most inspired, revelling in the creative freedom that she'd longed and fought for.
A sojourn to Dublin proved to be equally inspiring – both thematically and sonically. Bush began fusing the Fairlight with the folky instruments she'd used in Ireland, crafting the sound that would inform the album.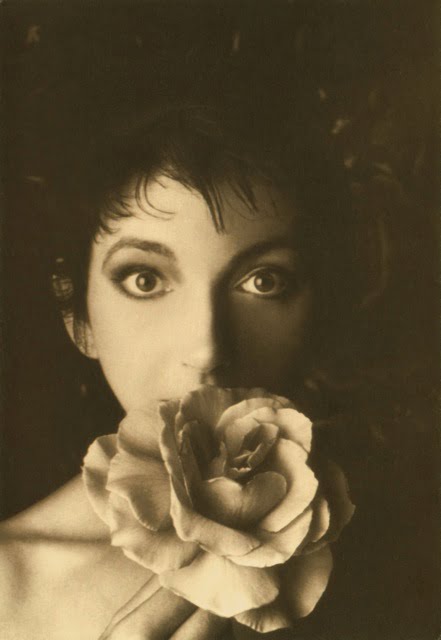 It was also while in Dublin that Bush penned most of the lyrics and began to realise a concept for the record – namely, weather patterns and water. She separated the album into two halves – the first being Hounds Of Love and the second The Ninth Wave, a suite of seven songs that would take up all of Side Two of the record, and document the ebbing consciousness of a drowning woman in terrifying detail.
The public's first taste of the album came in August 1985 when Bush appeared on Wogan to premiere Running Up That Hill, the lead single.
With a multi-layered vocal over a sparse, tribal drum pattern and synths, it was akin to Bush's previous songs in that it completely set itself apart from everything else around at the time, and her innovative use of technology saw her lauded as a pioneer within the field.
But it wasn't just the aural landscape of the track that captivated her fanbase all over again; it was also the lyrical meaning – about the fundamental differences between the sexes and how they lead to misunderstanding in relationships.
"The song was originally called A Deal With God," says Bush. "But we were told that if we kept this title, it wouldn't be played in any of the religious countries – Italy wouldn't play it, France wouldn't play it, Ireland wouldn't play it – that we might get it blacked because it had 'God' in the title.
"Now, I couldn't believe this; it seemed completely ridiculous to me and the title was such a part of the song's entity. I couldn't understand it. But although I was unhappy about it, I felt that if I didn't compromise, I'd be cutting my own throat. I'd just spent two or three years making an album and, if I was stubborn, we weren't going to get this record played on the radio.
"So I had to be grown-up about it and we changed the title to Running Up That Hill. But it's something I've always regretted doing. I always regret any compromises that I make." [Bush still got her own way with the title of the album version, though, calling the track Running Up That Hill (A Deal With God).]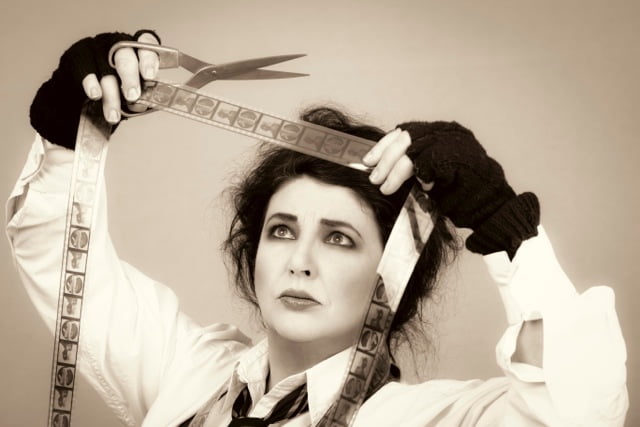 The song became Bush's biggest hit since Wuthering Heights seven years earlier, reaching number three in the UK and also opening up the prospect of commercial viability in the US, a market she'd previously failed to penetrate (additionally, a remixed version of the track reached number six in the UK last year after its inclusion in the closing ceremony of the 2012 Olympic Games).
Its success was the perfect launchpad for Bush's fifth album, which followed on 16 September 1985.
The record was released to unanimous praise, with critics hailing its mergence of the technological with the traditional, encompassing sounds and influences that would accentuate every nuance of the sublime songwriting at the heart of the album but never overshadow it.
Unlike The Dreaming, Hounds Of Love struck a perfect balance in fulfilling both the artist and her fanbase, giving Bush her second UK number-one album.
It spent June and July of 1985 embroiled in a tug-of-war with Madonna's Like A Virgin for the top spot, and remained in the charts for over a year, making it Bush's best-selling album to date.
Although Side One of the album (Hounds Of Love) comprised some remarkable, cutting-edge, intelligent pop songs (and kept EMI satisfied by producing a string of hit singles in Cloudbusting, the title track and The Big Sky), it was Side Two (The Ninth Wave) that marked her out as someone truly at the pinnacle of their creativity.
Given the graphic description and visuality of the music (it was awash with references to the cinema, art and literature that had inspired it – the title track was contrived from the 1957 horror movie Night Of The Demon; Cloudbusting was based on A Book Of Dreams, Peter Reich's novel about his inventor father; while the conceptual opus The Ninth Wave was named after Tennyson's poem The Idylls Of The King and based on a surrealist painting called The Hogsmith Ophelia, which depicts a doll drowning in the sea), it was widely expected that Bush would embark on her first tour in six years to promote the album.
Her Tour Of Life in 1979 had been a critical and commercial success, comprising elements of music, fashion, art and dance, but Bush had found it physically exhausting and chose not to repeat the process (a phobia of flying and the trauma brought about by the death of Bill Duffield, a lighting director working on the show, were rumoured to have contributed to her decision).
Instead, excited by the advent of music videos, she decided that that would be the perfect medium to present visual representations of the songs "I loved working with video because I originally envisioned some of the songs as short films," she says.
Almost three decades after Hounds Of Love's release, Kate Bush is regarded as pop royalty (it's official: she was awarded a CBE earlier this year) and the album is still regarded as a masterpiece, regularly earning a spot on "Best Albums" lists.
Its influence is also evident in the work of artists such as Bjork, Tori Amos, Bat For Lashes, Goldfrapp and Florence + The Machine.
As for Bush herself, she remains fiercely proud of Hounds Of Love and has only good memories of making it.
"At the time, it was such a lot of work," she concedes. "The lyrics and trying to piece the whole thing together. But I did love it, and everyone who worked on the album was wonderful. In some ways, it was the happiest I've ever been when writing and making an album.
"I know there's a theory that goes around that you must suffer for your art – you know, all that stuff about, 'It's not real art unless you suffer.' But I don't believe this at all because I think, in some ways, this was the most complete work that I've done; in some ways, it's the best and I was the happiest that I'd been, compared to making other albums."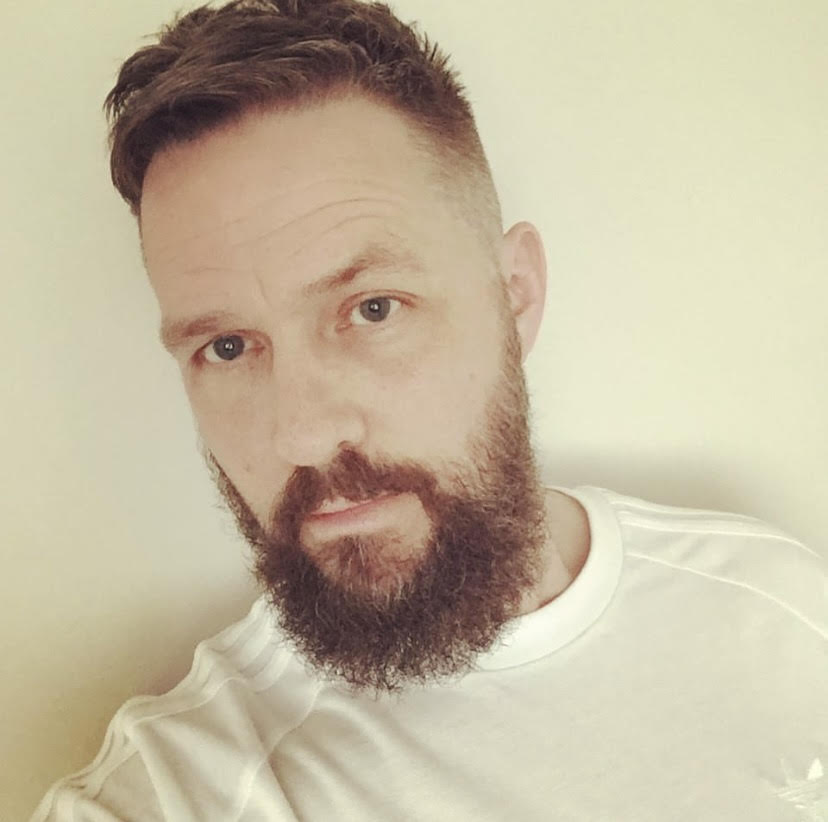 Mark Lindores
Raised on a diet of Smash Hits and Number One mags (literally, he used to save his school lunch money to buy them), Mark Lindores never entertained the idea of doing anything other than writing as a career. After writing for publications including the British and Australian editions of Vogue, Mixmag, Attitude, Total Film, Clash, Notion and Metro, he chanced upon the launch issue of Classic Pop in 2012 and, thrilled with the discovery of a magazine that featured his favourite artists, pitched an idea for issue 2 and has written for the magazine (and Classic Pop Presents) ever since.