Making Laurie Anderson: Big Science
By Rik Flynn | April 8, 2022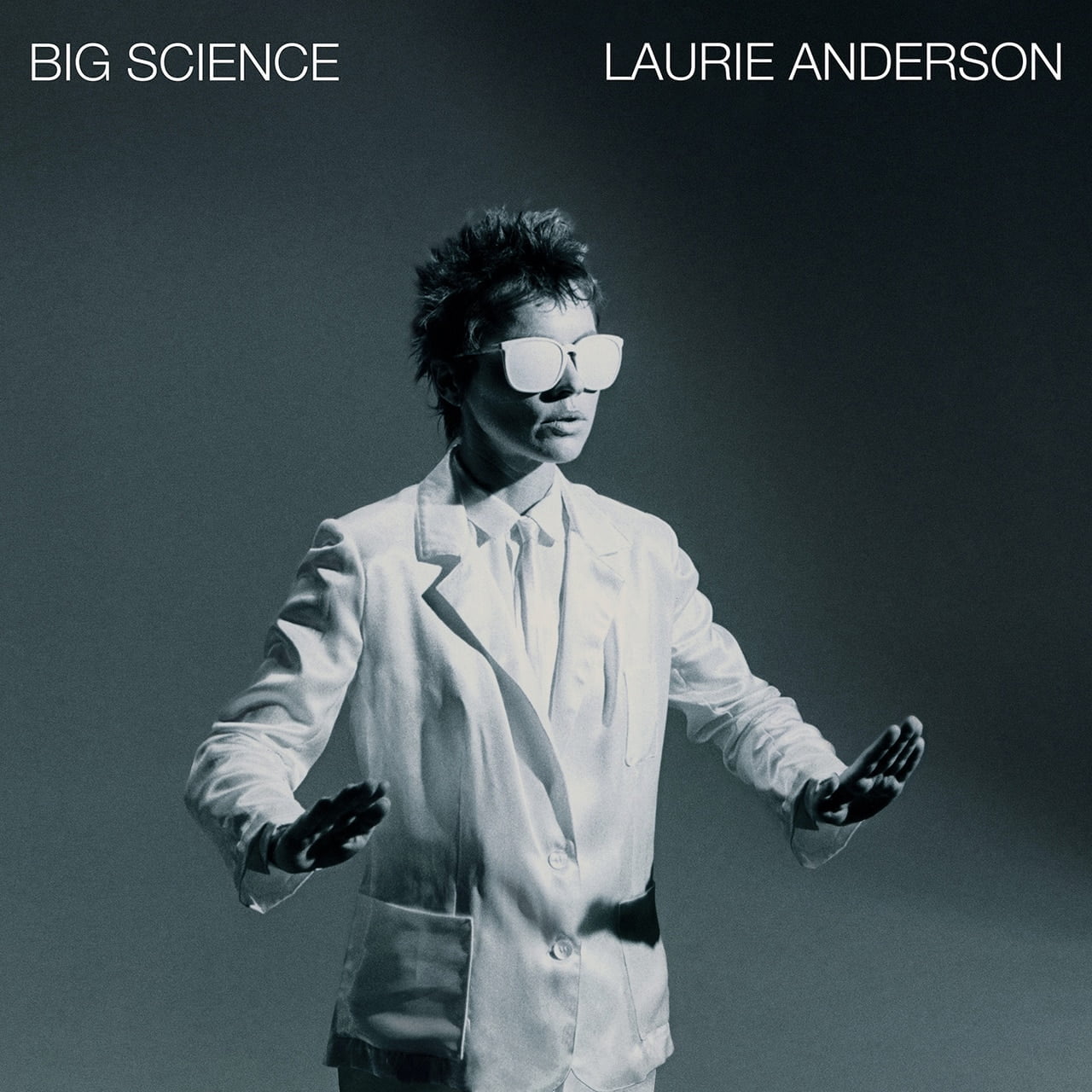 A New York performance artist with no interest in becoming a pop star, Laurie Anderson is the unlikeliest of one-hit wonders, but that didn't prevent her from delivering one of the decade's most intriguing albums…
Were it not for John Peel's ceaseless desire to share the fruits of his investigations, the wider world may never have come across Laurie Anderson. But his late-night transmission of the unedited eight-minute version of her arthouse epic, O, Superman, somehow, brought an "astonished" Anderson out from the underground. Peel's listener response was such that Capital immediately added the song to their playlist. 
Recorded in Laurie's hallway, O, Superman went from a limited run, wrapped and posted by Laurie herself, to UK No.2 – and Laurie inking an eight-album deal. For a composition so out of step with all else – inspired by America's botched Iranian hostage rescue – it stuck out like the sorest of thumbs.
"We were left with dead bodies, a pile of burning debris and the hostages nowhere to be seen," she relayed in The Guardian. "So I thought I'd write a song about all that and the failure of technology."
Furthermore, Laurie was taking lyrical prompts for her "one-sided conversation" as much from the mundane, adopting the US post office slogan, as she was from the high-brow – a 19th-century aria by Jules Massenet. 
But what was a brief thrill for TOTP viewers unaccustomed to anything beyond three-minute earworms, brought immediate accusations that she'd sold out. A performance artist with "no interest in the pop world", she'd gone from bowing her violin on ice-skates frozen into blocks of ice, to the cassette decks of teenagers.
In the 70s, Anderson hung with the uber-hip Manhattan art set, talents such as Phillip Glass, William Burroughs, David Byrne and John Cage. She is, of course, now an icon of that celebrated NYC art community herself; her husband, the equally iconic late Lou Reed. 
Just as cult avant-gardist Ann Steel stood herself out in 1979 with her oddball LP with Italian electronic composer Roberto Cacciapaglia, Laurie too explored the peripheries with her own unique opus, Big Science, a bleak yet  humorous mind melt. 
The album's tracks are extracted from Anderson's eight-hour United States: Part I–IV project, a multimedia 'opera' that explores America, capitalism and the digital landscape of the future. Despite its minimalist approach, it's an album of textures – Farfisas, flutes and glass harmonicas share air space with clarinets, rototoms and synths. Lyrically, it's a clash of deep-set social commentary, wry humour, and abstract poetry.
Laurie makes her entrance via From The Air, its strange protagonist a chuckling auto-pilot, announcing to passengers that they're heading for a crash. Preparing for impact, brace instructions become dance moves. "This is the time. And this is the record of the time," fires out on repeat, before the madcap instruction to leap out of the plane. Next, a bestial howl. There's yodelling and disembodied chants cut with urban imagery. Sparse rhythms and a crude synth-line slip into futuristic folk-song – and a town-planner fascinated with booby traps.
Sweaters pairs Anderson's moans with snapshots of a woman falling out of love with her partner's mundane habits, the whole rubbing against the mirrored whine of Rufus Harley's bagpipes. Walking And Falling fades in, a minimal cycling loop with a discarnate droid-like narrator, its dizzying refrain: "You can be walking and falling at the same time".
"What's behind the curtain?" asks Born, Never Asked, an apt theme for the whole, suspended in Samuel Beckett-like limbo. Marimbas and handclaps provide hypnotic syncopation over which its curious haunted-house synth holds a singular trembling note, violins dipping and diving all around it. 
O, Superman sounds positively commercial in context, its "hah-hah-hah" loop focusing everything on the vocodered narrator.In Example #22 Anderson drops phrases over German babble and an out-of-place brass almost-hook, before backwards voices introduce its squeaky-voiced cartoon crescendo – as hooky as it is hide-behind-the-sofa scary.
Let X=X's oblique poetry is an expansive tapestry of cold synths, brass and bird-like trills, while album closer It Tango scatters brass stabs, its jerky disjointed syntax just as irregular, full of holes and uniform in its repetition, yet never quite settling.
With Big Science, Anderson created a work that offers a finger-tipped peek over the precipice; its aura of calm cloaking a panicked reality that's a bit beautiful, and a lot terrifying. She grapples with a rudderless vision that's spinning helplessly out of control, feeling in the dark for solid ground. In every sense, Big Science is the exception to the rules.  
Rik Flynn
Rik Flynn has been Executive Editor of both Vintage Rock magazine and Classic Pop magazine and has written for numerous other publications including NME, Arena, Guitar, Long Live Vinyl and Music Tech. He is also currently a lead lecturer in Music Journalism, has toured the world with his band – and had two Top 40 UK hits.