Top 40 synth-pop songs
By Classic Pop | September 13, 2021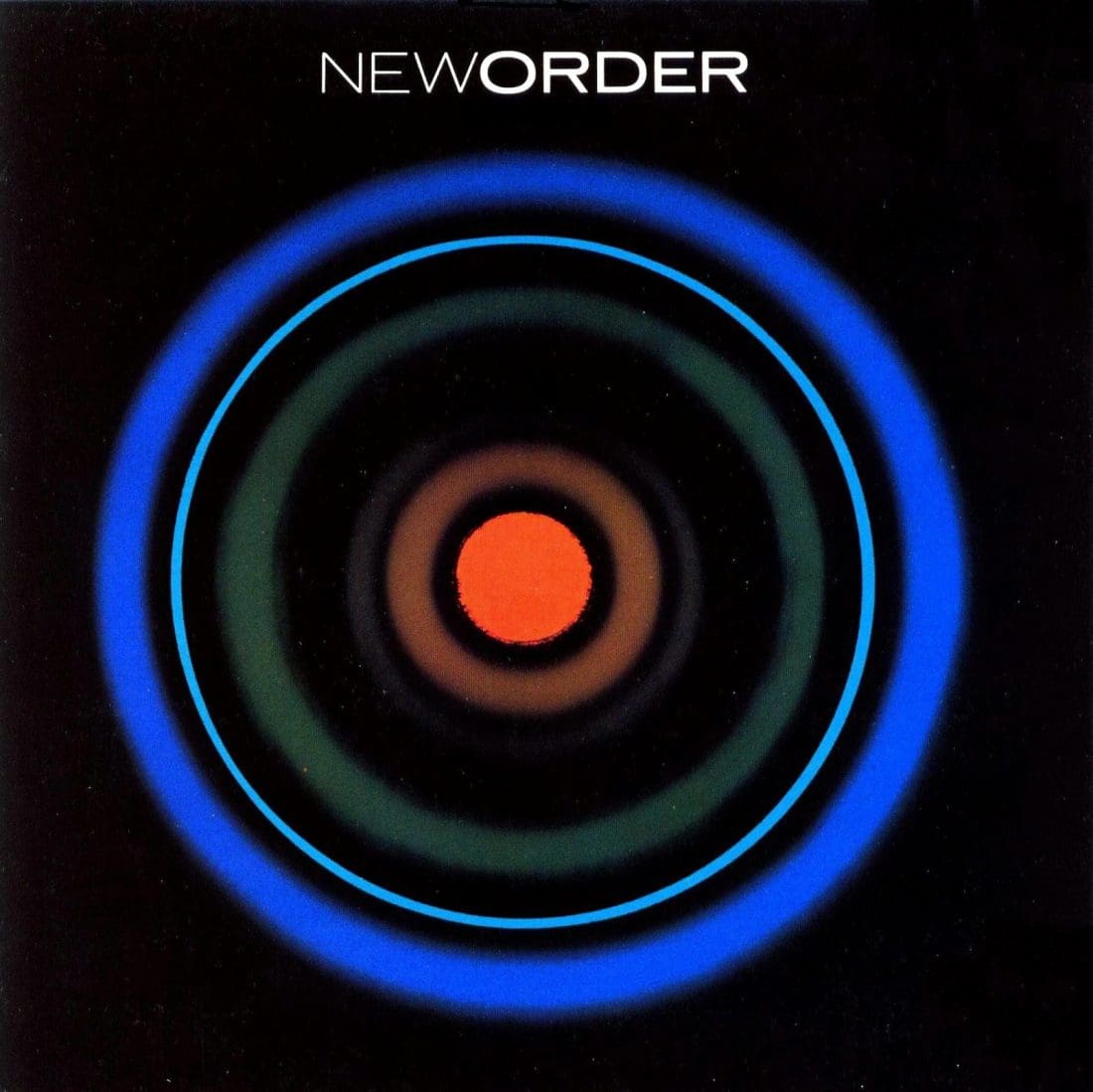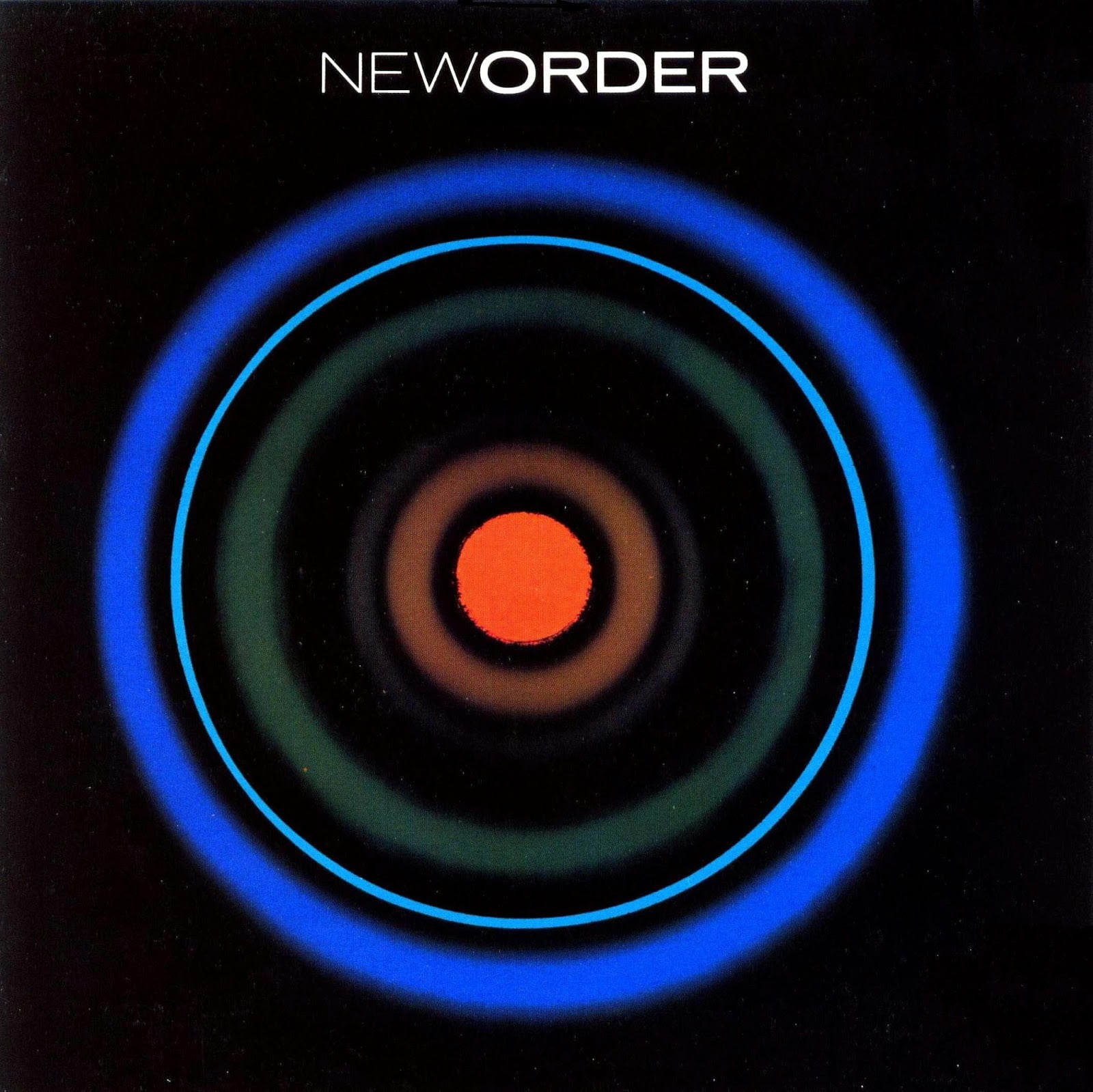 In our list of the greatest synth-pop songs of all time, we count down from 40 to 1. 
The plan? To decide upon the greatest synth-pop singles of all time. The reality? Endless hours spent hunched over the record deck in headphones, revelling in the realisation that there are hundreds and hundreds of records that more than make the grade – and then a few more on top of that.
Never ones to procrastinate in the face of seemingly insurmountable goals, we pushed onwards in the certainty that whatever we decided, someone, somewhere would disagree… 
Naturally, so as not to be held entirely accountable, we enlisted help. And lots of it. For this mightiest of undertakings, we polled the Classic Pop team (some of whom offer their personal top 10 tracks here), every single DJ and musician we know, late-night forum chatrooms – and absolutely everything and everyone in between – in order to formulate a list to be really proud of.
The only rules: no more than three tracks per artist… and sorry, but no cover versions (although there are some exceptional ones: Soft Cell, Tainted Love; Silicon Teens, Memphis Tennessee; Pet Shop Boys, Always on My Mind; The Communards, Don't Leave Me This Way – we're looking at you). 
There are, of course, far too many 'honourable mentions' to list here, all of whom may well have made the grade on a different day, prime examples being A Flock Of Seagulls, Robert Görl, The Buggles, Thomas Leer, DAF, Thompson Twins, Jean-Michel Jarre, Kavinsky, Pete Shelley, Phil Lynott, Fad Gadget, Freez, M, Alphaville, Berlin Blondes, The Units, Ladytron, Hot Chip, Goldfrapp, Chairlift and M83 to name but a few… hell, even our unhealthy addiction to Q Lazzarus' Goodbye Horses was left unattended to.
With all the votes cast, we finally chalked up a shortlist that lined up mainstream pop classics alongside timeless old school creations, as well as some pioneering underground favourites that could not be overlooked. We chose to wilfully ignore the nagging impulse to neglect selections of an 'obvious' nature and replace them with hipper alternatives.
Instead, for the most part at least, we chose to tell it how it is – this is Classic Pop, after all. When whittled down to just 40 prime cuts, it makes for a truly classic synth-pop playlist, and one that is sure to spark both joy and outrage in equal measure. We'd encourage you to get in touch and let us know the tracks that made your own Top 40s.
40 Yellow Magic Orchestra – B
ehind The Mask
Established in Tokyo by a trio of Japanese music obsessives, YMO would go on to quietly influence the early waves of synth Britannia right through to the futurist disco climes of Daft Punk. With the sounds of Kraftwerk, Giorgio Moroder, video games and Japan's musical mores as a compass, they navigated the limits of an exotic palette of synths, samplers, sequencers and electric drum kits, and did away with convention entirely. A one-off LP had soon erupted into a 'techno-pop' revolution. 
39

 

The Fallout Club

– D
ream Soldiers
A triad of inspired singles endowed The Fallout Club with deserved cult status, but they're primarily known for spawning a future pop spark in Thomas Dolby. Eerie futurist synthesizers preface Trevor Herion's doleful lamentations – a haunting keen that had him tipped for success, but one that clearly radiated the mental struggles that would lead to his tragic suicide in 1988. Written by Herion and produced by Dolby, this goth-tinged ballad emits an almost hallucinatory aura, both intensely moving and a sight unsettling.
Want more from Classic Pop? Subscribe today and we'll give you a free calendar plus our Synthpop special editions absolutely free, and you'll gain access to all our subscriber-only benefits. Click here for more info.
Buy The Fallout Club – Dream Soldiers vinyl on Amazon now
38

H

oward Jones – W
hat Is Love?
While more wholesome than many of the artists tabbed here, Howard Jones is a Godfather of (Synth) Pop if ever there was one. He managed a UK Top 5 at first attempt with the peppy New Song (his most successful satellite in the US), and the debut album from which it was mined – Human's Lib – went to the top of the charts. A further three hits quickly followed: the atmospheric Hide And Seek, the quirky magnificence of Pearl In The Shell and this, the album's most successful UK single. A clear bullseye. 
37

 

Telex –
Moskow Diskow
Forged in 1979 by a trio of Belgian gentlemen using entirely electronic equipment (and complete with novelty train sounds), Telex can count themselves amongst the forefathers of synth-pop, and they also provided a prototype for techno – albeit with tongues firmly planted in cheeks. Their cover of Les Chats Sauvages' Twist à St Tropez is a must, as is their 1980 Eurovision entry, Euro-Vision, that pastiched the whole contest with the sole intention of coming last (they were beaten to the prize by Portugal). Masterful.
36 Japan – Q
uiet Life
Trading their gauche glam leanings for an artful, more austere sound, David Sylvian – with newfound deeper vocal strains – and his foppish suburbans eventually hit gold in the UK with this single on second attempt. The group's 1979 collaboration with Giorgio Moroder, Life In Tokyo, initiated the move to a more mannered path and drew out the blueprint for expansion into a world of exoticism and experimentation, with plenty of synths. Roxy Music collaborator John Punter produced the album of the same name. 
Buy Japan Quiet Life on Amazon now
35

 Y

ello – B
ostich
Debut single I.T. Splash set out Swiss duo Yello's stall as leftfield professors of sound, unafraid of a little humour here and there, and this frenetic three minutes of brilliance from 1980 LP Solid Pleasure maintained that idiosyncratic path. With percussive, oddball lyrics of man and machine, delivered over a soundtrack that lurches all over the shop, this somehow hit big on US black radio – "They thought we were two black guys rapping," said Boris Blank. Investigate the instigators and the fascination just grows.
34

 

John Foxx – U
nderpass
When art student Dennis Leigh stumbled upon a synth at college, his interest was piqued. Investigations into the Italian futurists, John Cage and the Velvet Underground saw him reborn as Ultravox frontman John Foxx. Then, in 1979, he broke free to cut Metamatic, the solo album that enclosed this iconic debut. With JG Ballard-inspired dystopian themes and sparse, robotic tones all punctuated by a menacing synth motif, Foxx devised his own language from drum machines, pop music and plenty of synthesisers.
33

 

Talk Talk – It's My Life
How the title track of Talk Talk's 1984 album missed Top 10s around the globe at the time of release seems totally bizarre in hindsight. Famously glum singer Mark Hollis may not have helped; not your typical synth-popper, he cited Otis Redding, Burt Bacharach and Can as influences over the usual modish name-drops of the period. But with Hollis' delicate tones, lyrics as bold as they were vulnerable and a soundbed of tough rhythm and searching synths, It's My Life eventually made the UK Top 20 when reissued in 1990.
Buy Talk Talk It's My Life on Amazon Now
32

 

Blancmange –
Living On The Ceiling
Known affectionately by Mute's Daniel Miller as "the maiden aunts of electronic music", Blancmange showed their mettle with pilot EP Irene & Mavis, a lo-fi epic. Next came a cherished spot on the infamous Some Bizzare sampler, before inking a deal that led to the full-length Happy Families LP with this nailed-on classic as its centrepiece. The twosome called upon Indian musicians Pandit Dinesh and Deepak Khazauchi for an Eastern flavour, and they joined the duo to perform the eventual No. 7 hit on Top Of The Pops. 
Buy Blancmange – Living On The Ceiling on Amazon now
31

 

Propaganda – D
uel
Put together by Die Krupps' Ralf Dörper, Propaganda favoured the darker edges of pop over the industrial sounds of his previous incarnation. Relocated to the UK, and with Claudia Brücken at their head, they made initial waves with their debut 7" Dr Mabuse and signed to Trevor Horn's ZTT roster only to be sidelined when ZTT's attention (and cash) primed the pump for Frankie Goes To Hollywood's rapid rise. Debut album A Secret Wish was worth the wait, as this slanted slice of pop perfection emphatically proves. 
30

 

Thomas Dolby –
She Blinded Me With Science
A 'synth-fanatic' ever since he rescued one from a dumpster at 19 years old, Dolby started life as producer/keyboardist for The Fallout Club. When a Japanese magazine bizarrely voted him 'Young Scientist of the Year', it was an image that stuck. With a wacky narrative about a 'home for deranged scientists' the voice of a BBC scientist, a synth bass straight out of New York and an oriental flavour drummed up on his Jupiter 6, the perennial She Blinded Me With Science was born. 
29

E

lectronic – D
isappointed
There aren't many items in this rundown that stem from beyond the 80s simply because the early days of synth-pop created a wealth of songs that frankly deserve their place. But when New Order's Bernard Sumner, guitarist Johnny Marr and Pet Shop Boys singer Neil Tennant clubbed together, expectation from synth-lovers was at fever pitch. They delivered immediately with the excellent No.12 UK hit Getting Away With It, but it was this fourth single that crowned the lot, reaching No.6 in a delicious wave of euphoria.
28

 

Heaven 17 –
Temptation
Martyn Ware's pitch that he'd conceived a track based on the Lord's Prayer "with a never-ending chord structure" was met with howls of laughter, and yet, with a 60-piece orchestra to augment the tech, Temptation took off. LinnDrum-programmed Motown rhythms, fizzing sequencers and those escalating chords allowed Glenn Gregory and session singer Carol Kenyon to nail this ubiquitous ode to sex. Out in April 1983, it shifted 250,000 by March. Said Ware: "Things always kick off when Temptation comes on…" 
Buy Heaven 17 – Temptation on Amazon now
27

Y

azoo – Don't Go
Exiting Depeche Mode after just one album when the group turned to darker climes for inspiration, Vince Clarke paired up with Basildon local Alison Moyet to form Yazoo. While shortlived, the duo would go on to fashion some of the finest soul-filled synth-pop in existence. There's highlights aplenty on their minimal classic Upstairs At Eric's LP, but the stirring marriage of Clarke's know-how and Moyet's passion-heavy take on second single Don't Go is, for us, a pinnacle of the era. The UK agreed: it made No.3. 
26

S

parks –
The Number One Song In Heaven
Brothers Russell and Ron Mael allied with electro-disco genius Giorgio Moroder in the late 70s to fashion this seminal piece of future-embracing creativity. Wry theatrics, sky-scraping operatics and an eccentric air of otherness are the order of the day here, all underpinned by plenty of pulsing majesty. A Top 20 UK hit, The Number One Song In Heaven began the UK's lasting love affair with Sparks and birthed the classic duo dynamic – flamboyant singer, deadpan other half. 
25

 

New Order

–
Bizarre Love Triangle
From early triumphs Temptation, Blue Monday and the squelchy goodness of Everything's Gone Green through to later delights such as The Perfect Kiss and True Faith, theirs is a discography chock full of tunes. This one juxtaposes effervescent, sequenced sparkles and flighty chord changes with lovestruck reflections on a relationship stuck in stalemate. The sole single from 1986's Brotherhood, Bizarre Love Triangle barely troubled the UK charts, but that matters not a jot with a song this good.
Buy New Order – Bizarre Love Triangle on Amazon now
24

  D

epeche Mode – J
ust Can't Get Enough
Out of a residency at Basildon's Croc's disco, boyish foursome Depeche Mode emerged with a straight-up pop sensibility that maintained its cool. Rolling Stone dubbed 1981's debut LP Speak & Spell "tuneful pap", but its pacemaker single New Life hung together nicely, and follow-up I Just Can't Get Enough – ever-present and everlasting – revealed the mercurial talents of Clarke as an architect of faultless pop and gave his bandmates the confidence to fill the gigantic void left by his departure.
Buy Depeche Mode – Just Can't Get Enough on Amazon now
23

U

ltravox –
Vienna
If frequency of Top Of The Pops appearances denotes true greatness, then Ultravox should get a medal. And while we adore the harder edged John Foxx-fronted era, once Midge Ure took over the mic, the group really took off. 1981's Rage In Eden single The Thin Wall and 1983's Dancing With Tears In My Eyes were up for consideration, but Vienna simply cannot be ignored. Rather amusingly denied the top spot by Joe Dolce's novelty Shaddup You Face, this triggered a run of hits that was uninterrupted until the mid-80s.
Buy Ultravox – Vienna on Amazon now
22

 

Tubeway Army –
Are Friends Electric?
In Gary Numan's mind it had "no recognisable hook-line whatsoever", but nonetheless Are Friends Electric? unexpectedly propelled the UK's very own man machine to No.1 and into the public's consciousness. And while he may have famously stumbled across a Minimoog by accident, he had the nouse to recognise the possibilities. His about turn in sound made his record label see red, but Numan's noisy alien creation about a robot prostitute went ahead – and this particular happy accident sold a million.
21

  D

epeche Mode – Ev
erything Counts
By 1983's Construction Time Again, Depeche Mode MkII were well into their stride with Alan Wilder entering the frame. The album was realised at John Foxx's ultra-hip Garden Studios in London and, while one of their less successful, it revealed a darker, deeper sonic bent – and some much improved lyrics. Highlight Everything Counts illustrated both: from sampled xylophone and Martin Gore and Dave Gahan's dual vocals to the mocking verse that satirised corporate greed. For NME, it was their finest moment thus far.
20

E

rasure – A
Little Respect
Ok, so it's got an acoustic guitar, but A Little Respect deserves… er… just that. Our shortlist took in tracks from throughout their career – Oh L'Amour, Sometimes, Chains Of Love and Ship Of Fools, and all four singles from 1990's analogue-only Chorus album, but this stone cold classic ultimately won out. Aside from showing off Andy Bell's spiralling vocal range, it's yet another Vince Clarke masterclass, from the chord pattern propelling it forward to the layered voicings that build to climatic crescendo. 
19 The Human League –
Being Boiled
Right from their debut single The Human League dispensed with conventional instruments altogether. The original version embodied the DIY punk aesthetic, made for less than a fiver with two synths and a tape recorder – and picked up a fan in John Peel. The second version, recorded for the Holiday '80 EP and with 'synthetic horns' added, was streamlined without being overcooked. Add frankly bizarre lyrics about Buddha, silk production and torture, and this is surely one of the strangest hits in chart history.
18 Orchestral Manoeuvres In The Dark – Enola Gay
OMD idolised Kraftwerk, but the nearest they could come to their heroes' bank of gadgets was a "rubbishy" keyboard bought via mail order. Still, the ever-resourceful duo managed to coax out Enola Gay's signature riff in Paul Humphrey's living room. A "brazenly cheerful song" that harboured stark lyrics about the B-29 that dropped the bomb on Hiroshima, it was aired at a time when anti-nuclear dissent was at a height and brought politics into the Top 10.
17

 

Tears For Fears

– Pa
le Shelter (You Don't Give Me Love)
Obsessed by psychotherapist Arthur Janov and his primal scream therapy, Roland Orzabal and Curt Smith revisited traumatic childhoods to forge their unique debut album The Hurting. In it, they jettisoned their demons through tracks such as Suffer The Children, an ode to broken childhood innocence, and via morose masterpiece Mad World, charged with bleak observations of the day-to-day set to an 808… but it's this brutal portrayal of parental dereliction that hit hardest.
16

 

a-ha – Take On Me
It took three years, three producers and three versions before Norwegian trio A-ha's masterstroke of inspiriting pop was fully realised. A first attempt in October 1984 bombed, as did a reboot a year later. Third time lucky; Magne Furuholmen's evergreen hook finally clicked on the iconic Juno 60 synthesiser, Pål Waaktaar-Savoy's programming prowess fell into the slot on the LinnDrum, and Morten Harkett was free to let loose a melody that skyrocketed to blissful falsetto crescendo. Add Steve Barron's pioneering rotoscope-video and blanket MTV play, and glory was theirs. 
15

 

Pet Shop Boys

–
It's A Sin
Pet Shop Boys' second No.1 came in 1987, but originated from those early demos made with Bobby Orlando back in 1984. Supplied a brief that it should be all about the drama, new producer Julian Mendelsohn obliged with a NASA countdown, a Catholic mass, orchestral stabs, choral chanting – and a bit of thunder for good measure. Lyrics that encapsulated Neil Tennant's memories of Catholic school, synths that hint at Italo disco grandeur and Stephen Hague's measured final mix meant It's A Sin held strong at the summit for three weeks solid.
14

  V

isage

– Fade To Grey
Fronted by flamboyant pleasure-seeker and Blitz club host Steve Strange, studio 'supergroup' Visage became a paragon of New Romantic glamour, but the group's straight-faced apogee Fade To Grey was, in fact, conceived as an instrumental by Billy Currie and Chris Payne while on a Gary Numan tour some time earlier. Added to the Visage album to make up the numbers, its axial pulsing synth was soon leading the way to the dancefloor, while its French spoken word part hinted at Strange's entourage of "the weird and wonderful". 
Buy Visage – Fade to Grey on Amazon now
13

 

Yazoo –
Only You
When his old chums in Depeche Mode chose to pass, Vince Clarke called upon Alison Moyet to help demo his new song in the hope of saving his record deal. Turns out Moyet's deep and fervid tones provided the perfect conduit to raise Clarke's innocent melody up a notch, and Mute boss Daniel Miller suggested they release the track. What began for Alison "like an arranged marriage" quickly blossomed into a bona-fide duo when the track rose to No.2 (only kept from the summit by the Eurovison winner). Classic album Upstairs At Eric's would soon follow. 
12

 

Soft Cell –
Say Hello, Wave Goodbye
"We were a weird couple," said Dave Ball, "Marc, this gay bloke in make-up; and me, a big guy who looked like a minder." 1981's debut album Non-Stop Erotic Cabaret immersed listeners into the murky ambience of Soho nights, exposing a musical microcosm of come downs and bedsits that made an immediate mark. In amongst its shady cast and seditious themes, Say Hello… emerged a delicate moment of clarity amidst the noise. An unspectacular relationship set to stark sonics, this added heart to the waveforms.
11

 

Pet Shop Boys –
Being Boring
Neil Tennant's own 'Shangri-La', this sublime reflection on the nature of youth and the passing of time subtly evokes the sadness and wonderment of retrospection and loss, of love and freedom. Tennant's touching recollections glide gently over swelling synths: images of a lost childhood friend (Chris Dowell died in 1989 having contracted AIDS) contrasted poignantly with his own later success – a hint at survivor's guilt. For PSB the No.20 spot was a bit of a damp squib, but its understated charm grows with every listen. 
10

 

The Human League –
Love Action (I Believe In Love)
Now straddled by two fresh-faced accomplices in Susan Ann Sulley and Joanne Catherall, Phil Oakey's high hopes for The Human League MkII were quickly substantiated when Love Action gave them a first UK Top 10, taking No.3 in summer 1981. A shimmering hook conjured up via some modular synth trickery put this firmly in the dancefloor-friendly 'red' section of their labelling system ('blue' being their poppier material). Part-autobiographical and with a nod to Lou Reed's I Believe In Love ("the old man"), this is pop alchemy. 
9

D

epeche Mode

–
Enjoy The Silence
Out of Martin Gore's funereal demo – just plaintive pump organ and quivering voice – came one of Depeche's finest moments. Flood recalls Alan Wilder and Daniel Miller's idea that they revamp it into an uptempo disco track and (some time later, in the middle of nowhere in Denmark) they set about convincing a dubious Gore. An old disco groove was lifted, a bassline and some atmospherics added, before Martin added that guitar part. They all knew they had something special – albeit with a hefty nod to New Order.
8

New Order – Blue M
onday
The argument that Blue Monday is New Order's crowning synthesised moment is pretty watertight. Created as a way to get machines to play their encores – "Why not just press a button and go," as Bernhard Sumner once said – the track was inspired by the band's downtime spent on the New York club scene. An Oberheim DMX drum machine provided the iconic intro, Peter Hook lifted his bassline from an Ennio Morricone film soundtrack, Bernard did his best robot, and Peter Saville gave it the world's greatest sleeve. The result? The biggest selling 12" of all time.
Buy New Order – Blue Monday on Amazon now
7

   Pet Shop Boys – West End Girls
"West End Girls starts with some feet walking down the street and then strings come in,"said Neil Tennant, "in our heads, like the beginning of a film." Pet Shop Boys arrived with an ethos of setting real life against beautiful, danceable music – and in sync with the invention of the Emulator sampler. As a result, the track was constructed entirely of samples, with vocals shadowing TS Eliot's modernist multi-voiced poem The Waste Land and with city life (and hip hop) as its inspiration. The 'Boys second attempt, now with producer Stephen Hague on board, went to the top.
6

 

Bronski Beat –
Smalltown Boy
The first offering from 1984's The Age Of Consent album goes far beyond the trappings of synth-pop. Here, Bronski Beat concocted a call to arms against homophobia that still resonates. Jimmy Somerville's towering falsetto possesses those feelings of fear, anger, isolation, rejection and loneliness entirely, while the synth's lachrymose top line somehow mirrors the pain. Inspiring the masses to dance – and think – simultaneously, while encapsulating the experience of being gay in the 1980s, Smalltown Boy is pretty much perfect.
5

Gary Numan – Cars
With Tubeway Army gone and the trad band set-up ousted along with it, Gary Numan homed in on synths as his sole focus. Inspired by a road-raging mob, Numan's joyous solo debut glorified the automobile as the ultimate refuge from the outside world, while lionising the iconic Polymoog synth. And an astute ear to the hit parade meant Cars made No. 1 in 1979, planted the medium firmly into the mainstream and gave the UK its first kohl-eyed synth-pop poster boy. A hit in three decades, it's aged exceptionally well. 
4

  Sweet Dreams (Are Made Of This) – E
urythmics
Dave Stewart at the controls of a new drum machine that refused to yield, Annie Lennox roused by said unruly rhythm  and the resultant synth sparring session that ensued… therein lay a serendipitous moment of inspiration that would force the door wide open for the duo. Add lyrics addressing Lennox's nihilistic state of mind and a potent and cooly-delivered melody, and it took but an hour to create one of the genre's most timeless hits. The dreams could only have been sweeter had Bonnie Tyler not deprived them of the top spot.
Buy Eurythmics – Sweet Dreams on Amazon now
3

K

raftwerk – The Model
It arrived like the sorest of thumbs in 1981, gracefully unsaddling Shakin' Stevens for UK No.1. The hipper amongst us had fallen for its charms on 1978's The Man Machine album, but Das Model picked up traction once translated into English and given A-side status. The sonic revolution they'd set in motion was in full flight at that point, but nothing compared to Ralf Hütter emoting robotically over synths that dutifully cloned his beguiling top line. Their prototype come full circle, it ensured rightful glory for Düsseldorf's finest.
2

  The Human League – Don't You Want Me
Yes, we've all heard it more times than we can remember, but The Human League's 1981 mega-hit has developed ubiquitous status for good reason. It's an undeniably iconic seven inches of synth-pop – and it would be the track we'd play the aliens if they were to descend into our backyard demanding an explanation of the time when the Earth suddenly shifted its weight to the sound of synths.
Producer Martin Rushent took control of the rough early Don't You Want Me demo, adding a drum machine, a bassline and a basic synth. Oakey's vocal went on early (it was recorded in the toilet). Then it was time for Sulley and Catherall who, being new to this singing lark, were extremely nervous, and dozens of takes were needed. Finally, the polish was added by Rushent and Jo Callis. Job done.   
When Virgin's Simon Draper suggested that the song should be the fourth single from the Dare album, however, he was met with blank faces. As far as the band was concerned, it was one of their weaker creations – so much so that it had been demoted to the tail-end of the record.
The worry was that the public would tire of yet more Human League… but, for once, the label got it right. This boy-girl narrative set to synth made an immediate impression, slipping into the UK Top 10 in its first week, before storming the summit in the next.  
The timing was impeccable. When the Steve Barron-directed video reached MTV, it immediately received copious airplay. Released in November 1981, it was Virgin's first No.1 and would become the UK's biggest seller of the year, snatching the Billboard No.1 in the next. Meanwhile, on a New York dancefloor, it was an epiphany for a young wannabe named Madonna Louise Ciccone. 
1

New Order – True Faith
If Don't You Want Me takes the role as synthpop's spokesperson, then this is its cooler cousin. Released as a standalone single, True Faith was written both to enhance interest in the band's soon-to-be-released compilation album Substance 1987, and with the express purpose of breaking America. Hotshot producer Stephen Hague was called upon to take up the reigns off the back of his success with Pet Shop Boys, and they were given just 10 days to pull off the feat. 
Scant live instruments included hi-hats, cymbals, Gillian Gilbert's keyboards and some choice high-end bass parts from Peter Hook that were consigned to play a supporting role to the ever-present programmed bass – and almost didn't make the cut (Hague later regretted mixing Hooky's parts so low in the mix). Meanwhile, Bernard completed the lyrics having been accidentally locked in the band's rented flat with no phone and no food. 
B-side and fan favourite 1963 was recorded in the same session and almost took the glory, but it was True Faith that got the final vote. Coupled with an utterly gorgeous sleeve fashioned by Peter Saville using Trevor Key's photograph, and Philippe Decoufflé's iconic video – incorporating choreographed face-slapping, reverse footage, some brilliant otherworldly costumery and tasteful shots of the band – and the deal was done.
Not only was True Faith a favourite of dearly departed Factory impresario Tony Wilson, but it hit the UK Top 5 in both 1987 and when it was re-released as a remix in 1994. Plus, of course, it did the job and broke the band in the States, finally giving them that elusive US Billboard hit – and sending the band into the stratosphere.
Top 40 Synth-Pop Songs – True Faith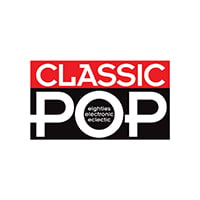 Classic Pop
Classic Pop magazine is the ultimate celebration of great pop and chart music across the decades with in-depth interviews with top artists, features, news and reviews. From pop to indie and new wave to electronic music – it's all here...