Adamski interview: "I licked Boy George's moped as we went scrambling in the rain"
By John Earls | June 27, 2022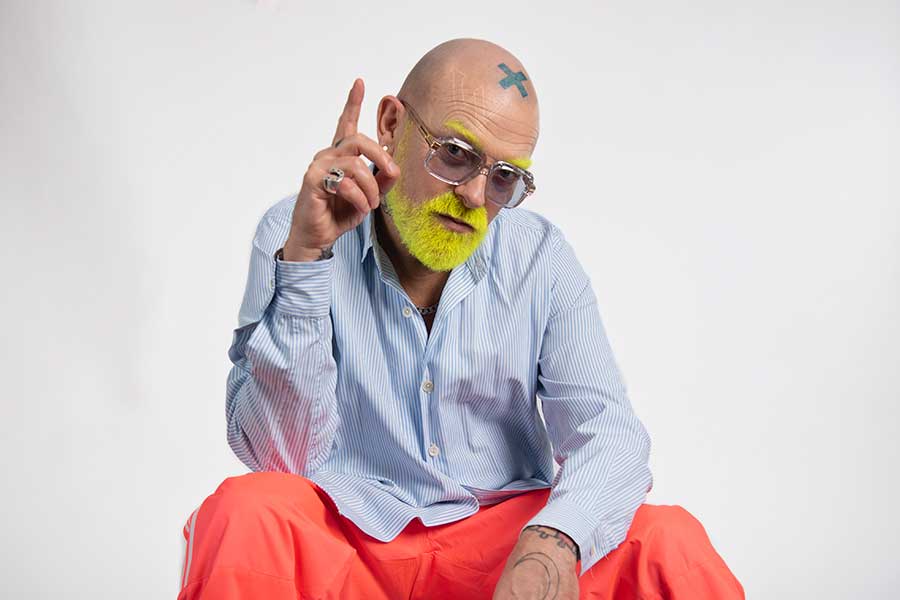 Adamski was the child punk prodigy who became one of rave's first superstars, with his mega-hit Killer. In 2020 he told Classic Pop of tabloid infamy, offending Seal, LSD-fuelled biking with Culture Club's frontman and David Cameron's unlikely cameo in creating a smash…
"My whole life has been very weird," notes Adamski. He's not wrong. Just the tale of creating Killer is so bizarre that it involves lurid rumours about a future Prime Minister. There's Adamski's days as an 11-year-old punk, gatecrashing the first ever Indie Chart; the time his mum thought he'd died due to an error by BBC News; and ending up on the front page of News Of The World as a menace to society.
That's before he's even touched on how he went from DJing for 30 people to hanging out with Elton John in less than a year. "The things I like mostly aren't commercial," he explains. "I never thought any of this would happen."
Adamski had a thorny relationship with his alias and dance music in general. He talks warmly of the early days of rave, playing clubs like Cream's predecessor Underground in Liverpool and Sub Club in Glasgow long before they became legendary names. But he feels house music didn't progress and turned stale, so he rejected it for years, becoming sick of Killer and his own name as a side-effect. 
But now, marking the 30th anniversary of his No.1, Adamski has made Free To Kill Again – an album of 10 new versions of the smash, featuring Boy George, Adrian Sherwood, veteran leftfield icon Nina Hagen and transgender rapper Mykki Blanco.
"There was a long period where I was sick of Killer and bored of people asking me about it," he admits. "Then I realised that was ungrateful of me to the universe for giving me that blessing in the first place." 
He seems bemused as he says how much he's enjoyed making the new versions, enthusing: "I've felt inspired and re-energised working on the album. You can hear that in the music." He's right – whether sampling Sarkodie's club hit Party & Bullshit or getting Boy George to revisit his reggae side on Sherwood's mix, it's enjoyable hearing Adamski reacquaint himself with that squelchy riff.
"I didn't think Killer was single material," he admits of its creation. "It's called Killer because I thought it'd be best as incidental music for a film, suitable for a murder scene. There was no mention of 'Killer' in the lyrics until Seal added the line 'It's the loneliness that's the killer' to make the title make a little more sense." 
Adamski had played the instrumental original in his DJ sets. "It didn't stand out," he insists. Meeting Seal helped, of course. Fresh from "playing jazz-funk bars in Thailand for six months," Seal saw Adamski perform at early rave Sunrise 5000 and tracked the DJ down through his flatmate. "I wasn't looking for a singer," says Adamski.
"I was quite happy playing instrumental techno, as it had already taken me from performing to literally 30 people to crowds of 8,000 within a couple of months. But Seal was an interesting guy with silver dreadlocks and this gritty Jimi Hendrix-ish voice. I gave him some demos and invited him to pick one to sing on. I still don't know why he chose Killer in particular." 
The pair became friends when it transpired that they went to the same Sunday nightclub, Solaris, in Kings Cross. "Apparently, David Cameron used to go to Solaris," Adamski reveals. Really? "Yeah, I gather he'd lurk about in the corner with a big baseball cap on, gurning."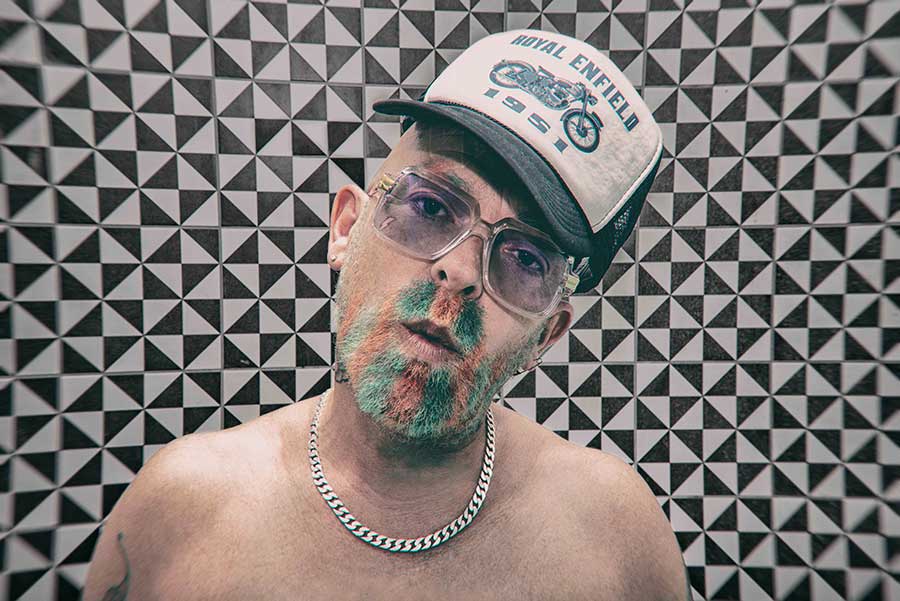 Adamski was just 21 when Killer reached No.1 in May 1990. "The success happened a bit too quickly to come to terms with each stage of it," he admits. "It wasn't exactly how I'd planned it. I was still loving acid house raves and going to Nerve and Amnesia in Ibiza." 
At least he'd already had his first taste of tabloid fame, having appeared at the infamous Biology rave at a forest near Watford the previous year. One of Britain's first large-scale raves, Biology made the front page of News Of The World.
"Biology went on for so long, when the paper appeared, half our mates were still dancing in the field," Adamski laughs. "It was described as this awful illegal menace, with residents saying it was 'mindless machine music'. I like to think that was my set they were referring to!"
Adamski had been drawn to rave for its anarchy and DIY spirit, having grown up as punk starlet Adam Tinley in the New Forest in Hampshire. Aged just 11, he formed Stupid Babies, persuading his five-year-old brother Dominic to sing while Adam valiantly played a few riffs. Their songs Baby Blues and Baby Sitter featured on Earcom 3, a sampler EP on punk label Fast Product.
In January 1980, Earcom 3 was at No.7 in the first ever Indie Chart – 10 years to the month before Adamski's first hit N-R-G. "My favourite promo photo of me is in a Sid Vicious T-shirt, next to my little brother in dark glasses with a toy microphone," Adamski chuckles. "I'm really proud of Stupid Babies."
Although success was a whirlwind, Adamski was able to reject the obvious commercial offers, turning down remixes and superstar collaborations, though he did meet Elton John: "Nice feller." He also became friends with Boy George, having been a fan of his DJing as well as Culture Club. "I first spoke to George when I saw him DJ in 1988 in Heaven. I asked him where he got his trainers from," Adamski recalls.
"George had orange and blue Adidas on, and in 1988 you could basically only get black or white trainers. I was so impressed, but George told me he'd got them in New York. That made me go, 'Oh… oh well," as I didn't believe I'd ever go to New York, which seemed a fantasy metropole.
"By the following year, I was with George and Fat Tony in the forest in Ibiza, me and Tony tripping on LSD while I was licking Boy George's moped as we went scrambling in the rain. That was a fun day."
Adamski delivers the story with great dry comic timing and a slight sense of bafflement. Shaven-headed, a youthful 51 and with neat glasses, he resembles a college lecturer who's held the English faculty together for years now. He may occasionally lose his initial train of thought, but that's only because he's remembered another hilariously unlikely story to impart. His restless spirit meant he soon grew bored of the mainstream, despite the Top 10 success of his album Doctor Adamski's Musical Pharmacy.
"I've always approached every new thing I do like an art project," he explains. "I've made a living from music since signing my record deal in 1989. I don't care if I'm rich, because I never expected to make a living from music. When I was very young, we went on holiday to Tenerife and I heard the hotel band coming up through the floor of the bedroom, playing Nights In White Satin. That was the height of glamour for me: 'Wow, playing in a hotel band!' 
"I still feel like that. Unless one of my kids or someone I loved needed thousands of pounds for medical treatment, I'd never do anything just for the money."
Despite never doing anything solely for cash, Adamski admits he did briefly set out to deliberately write a hit while his family were living in Italy in the late 90s. "The commercial scene there was ridiculously cheesy," he remembers. "It was all tunes like Blue (Da Ba Dee) by Eiffel 65. I thought I'd take that commercial formula and subvert it somehow. But, after about half-an-hour, I'd get bored and veer off at a tangent, start sampling something mad like Crass."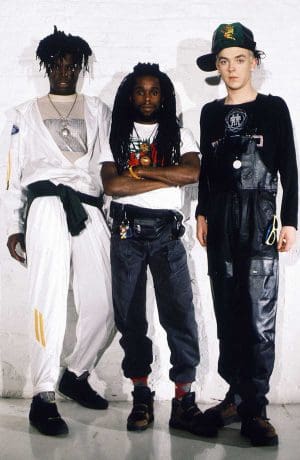 By the time Adamski was living in Italy, he'd changed his recording alias to Adam Sky. As he's the first to point out, his new name was only one letter different, but it was enough to throw people off the scent. Adam Sky found acclaim in the early 00s, when his friend Jonny Slut from cult punks Specimen began influential London club Nag Nag Nag, the centre of the hip electroclash scene. Adam Sky was releasing music on the cult Kitsuné label, whose other acts included Bloc Party, La Roux and Klaxons.
"It was brilliant playing huge clubs as Adam Sky, rather than because I'd had a No.1 in the 90s," he states. Bizarrely, Australian DJ Adam Neat also began DJing under the name Adam Sky, becoming one of Australia's most successful dance acts, remixing Scissor Sisters and David Guetta. Adamski "couldn't be bothered" resolving any confusion. 
Tragically, in May 2019 the Australian Adam Sky bled to death after slicing his arm opening on a window. The BBC News website got the two DJs mixed up, their obituary leading a friend into panicking Adamski's mum when he rang with his condolences. "He also messaged my wife on our WhatsApp, saying, 'Adam was like a brother to me' and I thought, 'What the fuck are you on about?'," Adamski recalls. "That really was a weird one."
By then, Adamski was back to his original alias, his wife Nana and various friends suggesting he give it another go. "I'd spent so long working at getting away from the name, I was a bit 'meh' about being Adamski again at first," he admits. "I'm much happier going with the flow now." 
He even worked with Seal again, when the singer dabbled with returning to dance music. "It was good fun being back in the studio with Seal, but I was smoking really heavily at the time and I think that annoyed him," he reveals. "I was smoking half-size corona cigars, which really stink, and Seal had a throat issue. That was inconsiderate of me, but we had a laugh otherwise." Eventually, Seal abandoned the electronic concept, releasing 2017 covers album Standards instead.
Free To Kill Again should be followed by a new Adamski album, as well as one from his psychobilly alias Sonny Eriksson. As with finding Seal by chance 30 years ago, he won't court big-name collaborators. "I know trendy remixers who'd have done a new Killer at mates' rates," Adamski summarises.
"That doesn't interest me. I'd rather people came to me serendipitously, like Theo Zero: his dad, Robbie Maddix, drummed for The Stone Roses, but he's singing on the album because he's my daughter Bluebell's flatmate – she asked him if he knew of any good singers.
"Mykki Blanco came along as she's a mate of Theo. I'd loved Mykki's song Wavvy, but I'd have been too scared to ask someone like her to be on one of my songs, because why would Mykki Blanco work with some English has-been? Working with people like that, it's like so much of what I've done: I don't know how I've managed it, but I'm really glad it's happened." 
Somewhere in the universe, someone has got plans for Adamski again. Whatever happens, it's guaranteed to be a blast.
All photos copyright Nana Tinley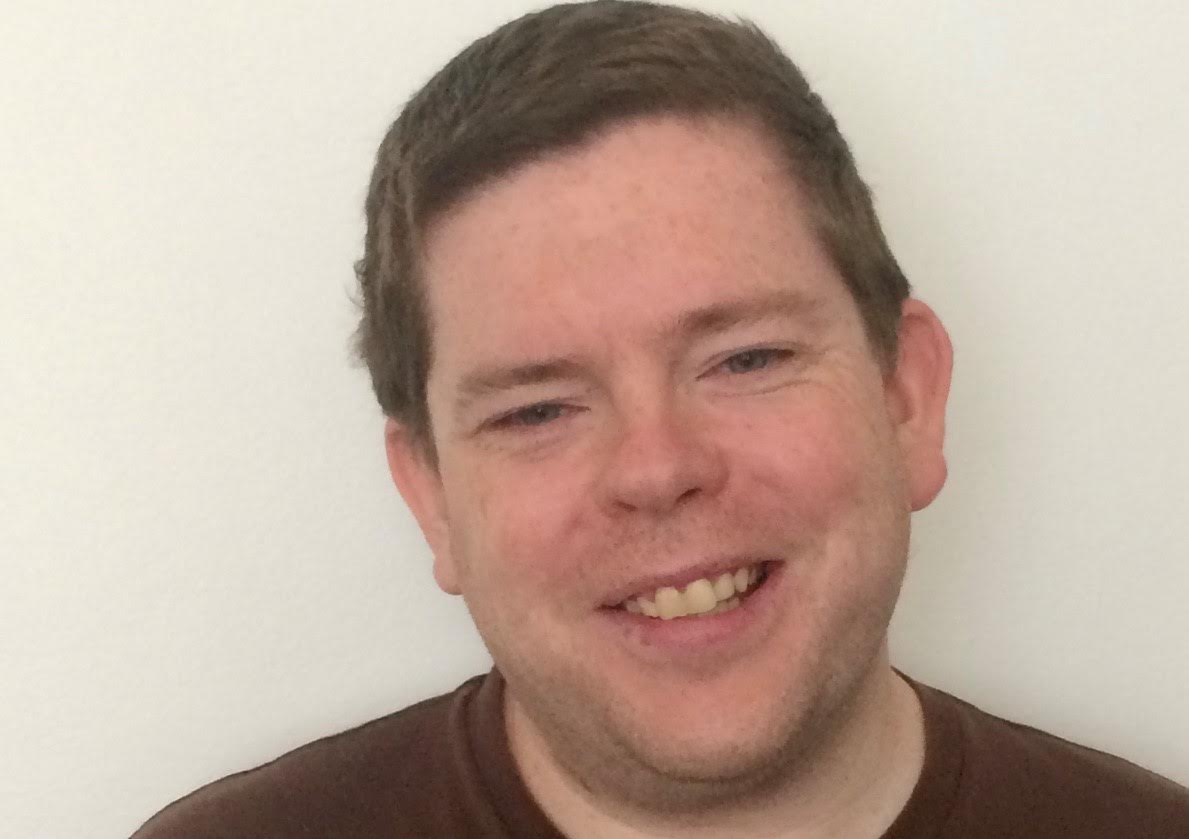 John Earls
Writing for Classic Pop since our first issue, John has been to Adam Ant's house, sworn at by Bob Geldof, touched Johnny Marr's favourite guitar, interviewed Richard Coles on his vicarage bed and serenaded with Last Christmas by Shirlie Kemp. John first specialised in writing about music as editor of Teletext's Planet Sound music column from 2000-09 and now writes about pop for a range of magazines and national newspapers. A Luton Town fan, John also writes about football. His bucket list interviews for the magazine are Grace Jones, Kylie, Siouxsie Sioux and Andrew Ridgeley.