Top 40 Essential Elton John Songs
By Ian Wade | September 13, 2021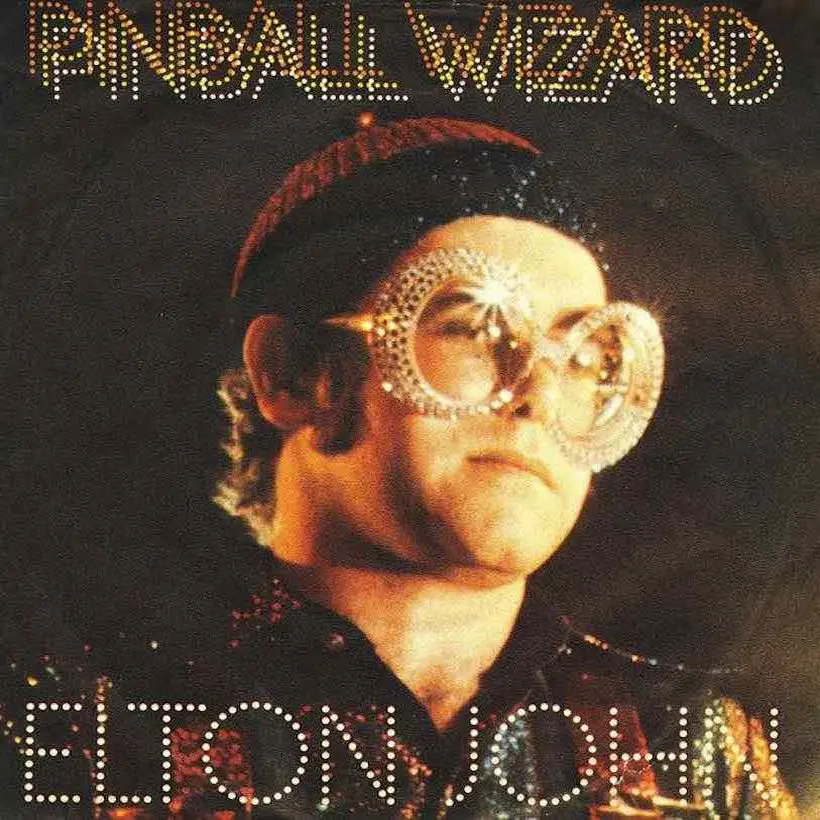 From 1970 to 2016, here's Classic Pop's (chronological) list of the Top 40 essential Elton John songs… 
Where to start with a Top 40 of Elton John? No less than 30 studio albums, four live albums, seven soundtracks, 133 official singles, another 17 where he's a key turn, plus countless other appearances. You could easily construct an entirely different list, and you'd still get the essence of Elton.
He's one of the most successful artists of all time, nudging only Elvis for the most US Top 40 entries, and second only to The Beatles on combined album sales. This is a man who sold 33 million copies of one single, which is also the biggest-selling since charts began. A man who is fanatical about his own chart facts and stats – and, looking back over some 350 million album sales and 100 million singles and downloads, there really is nothing for him to be ashamed of here. 
We've picked out 40 – some obvious, and a few not so – tracks from his 50-year career, touched upon his early Seventies superstar phase, sifted through his wonky Eighties, sober Nineties and beyond. It's impossible to delve much into hidden gems, when the man has had hits with everything he's released (okay, maybe not Leather Jackets, but still).
We've kept it strictly Elton, although collaborations with Bright Light Bright Light (Running Back To You), John Lennon (I Saw Her Standing There), Dionne Warwick & Friends (That's What Friends Are For), Leon Russell (Hey Ahab), A Tribe Called Quest (Solid Wall Of Sound) and Queen (The Show Must Go On) were all on the long list.
Literally every name you can think of, be it The Beach Boys, Cher, Marc Bolan, Lulu, Cliff Richard or Eric Clapton right through to Scissor Sisters, Lady Gaga, Kanye West, Gary Barlow, Queens of the Stone Age and The Killers has had Elton pop up as a vocalist, co-writer or simply tinkling the piano.
His keen eye for a star has been reflected in those he's championed over the years. Ever the fan, he even contacts artists out of the blue to tell them he loves their music. 
His fingerprints are all over pop and its DNA, and it's likely that right now there's an Elton John and Bernie Taupin song playing. You'll encounter Rocket Man in a cab, Ken Bruce might have dug up Sartorial Eloquence this morning, you may have had a run to Are You Ready For Love, or reached for Song For Guy to have a bit of a cry to. There's an Elton song for everything. God love him. And there's no sign of him stopping just yet. 
4
o
BORDER SONG,
1970
While the general consensus was that Your Song was the big breakthrough, the first appearance on a chart anywhere in the world for an Elton John single was actually in Canada, where this song ended up at No. 34 in the spring of 1970. Tackling themes of tolerance and bigotry, the lyrics were inspired by how alienating London felt to Taupin at the time. With its religious overtones and "Holy Moses" refrain, it was covered by Aretha Franklin; it was the final track of her 1972 album Young Gifted And Black.
Top 40 Essential Elton John Songs – Border Song
39
YOUR SONG,
1970
The breakthrough hit, going Top 10 on both sides of the Atlantic, Your Song had been billed as B-side to Take Me To The Pilot before being flipped after DJs preferred it. It was written by Taupin on the roof of 20 Denmark Street where Elton was working as an office boy. It has barely left Elton's setlist since, and has been covered by Rod Stewart, Cilla Black and Ellie Goulding, as well as Ewan McGregor, who bellowed it in the hit film Moulin Rouge! in 2001. As of March 2017, it had sold 400,000 copies on downloads alone.
38
BURN DOWN THE MISSION,
1971
Originally released as a track on Tumbleweed Connection, the live version on 17-11-70 with a medley of Arthur Crudup's My Baby Left Me and The Beatles' Get Back is where the full magnificence of the song is realised. Almost an entire multi-styled musical crammed into one song, it's basically prog. The unusual chord changes and structure was influenced by Laura Nyro, and a young(ish) Jim Steinman was certainly taking notes, eventually getting Elton's guitarist Davey Johnstone to work with him a few years later.
37
ROCKET MAN,
1972
Taupin's lyric about a Mars-bound astronaut  has similarities with another Rocket Man by US folk act Pearls Before Swine. Taupin admitted it had been an inspiration, although their song was inspired by the Ray Bradbury story The Rocket Man. There was also a slight resemblance to Bowie's Space Oddity. Bowie and Elton may have appeared to hiss queenily at each other over much of their careers, but Elton alluded instrumentally to Space Oddity at a show in LA a few days after Bowie's death. 
Top 40 Essential Elton John Songs – Rocket Man
36
CROCODILE ROCK,
1972
The lead single from Don't Shoot Me I'm Only The Piano Player, Crocodile Rock became Elton's first US No. 1. Elton credits the song, meant as a one-off homage to Speedy Gonzales and rock'n'roll in general, as the one which changed the critics' opinion of him. "I'd never started off as a hit writer, and it's evidenced on my first four albums. Rolling Stone gave it two stars, and I said, 'Oh, f*** off'. It was a great pop record. Shut the f*** up." He revisited it with Nelly Furtado for the Gnomeo & Juliet soundtrack in 2011.
35
TINY DANCER,
1972
Tiny Dancer wasn't actually released as a single in the UK at the time. However, through the modern way of downloads, it has now sold 200,000 "copies", and has gone on to be one of Elton's most famous songs. It starred in Cameron Crowe's Almost Famous, it was a top three hit in the UK in 2009 when DJ Ironik and Chipmunk created a remix, it was used by Trump at his election rallies, to Elton's disgust, and was recently honoured at Cannes with a video premiere to celebrate Elton's 50 years of songwriting. 
34
DANIEL,
1973
The follow-up to Crocodile Rock reached the top five on both sides of the Atlantic, and won Elton and Bernie the 1973 Ivor Novello award for Best Song Musically and Lyrically. "Daniel had been the most misinterpreted song that we'd ever written," claimed Taupin in the Two Rooms tribute project. "It was about a guy that went back to a small town in Texas after the Vietnam War. They lauded him and treated him like a hero, but he just wanted to go home, go back to the farm, and try to get back to the life that he'd led before."
Top 40 Essential Elton John Songs – Daniel
33
SATURDAY NIGHT'S ALRIGHT FOR FIGHTING,
1973
An attempt to write a British take on an American rock'n'roll song – Elton just needed to add 'Preferably In A Pub Car Park at Closing' to get the full British drinking experience. Fitting in nicely with the bricklayers-in-eyeliner end of the glam scene, it was the only track to survive from the Jamaica sessions when Elton began to record Goodbye Yellow Brick Road. A No. 7 UK hit, it's been covered by all shades of rockers from Queen down to Nickelback. 
32
GOODBYE YELLOW BRICK ROAD,
1973
For many, the quintessential Elton song; it's hard to escape the album that changed everything and sold 30 million worldwide! Elton was well into an imperial phase at this point, and could do no wrong. Based on The Wizard Of Oz, the legendary film about a young lady who goes in search of something better only to realise it's right there at home, it tells of a person yearning to return to simpler things and realising the high life isn't for them. 
31
STEP INTO CHRISTMAS,
1973
There's a strong case to be made for how the Now – The Christmas Album, released in 1985, revolutionised the UK festive experience. For the first time, an album collected together all the biggies – Wham!, Bing, Shaky, Slade, Wizzard etc – into a sampler that set the blueprint for how festive pop is viewed today. Step Into Christmas had been a thank-you to Elton's fans for an amazing 1973, but only made No. 24. Thanks to Now… (and to downloads), the song has an annual chart outing each December. 
Top 40 Essential Elton John Songs – Step Into Christmas
30
CANDLE IN THE WIND,
1974
Goodbye Yellow Brick Road's Candle In The Wind has the distinction of being a hit in three versions: once when released in 1974, a second live version in Australia in 1987, and the re-worded tribute to Princess Diana in 1997, produced by George Martin and released as a double-A with Something About The Way You Look Tonight. A strange, sad moment in history, it sold over 33 million – at one point, six copies per second. Having sung it at her funeral, Elton never performed the rewritten version again. 
29
BENNIE AND THE JETS,
1974
Bernie Taupin suggested that his lyrics about a fictional band were a satire on the excess that he and Elton had witnessed first-hand en route to megastardom. Elton wasn't too wild about it, but producer Gus Dudgeon decided to give it a "live" feel by adding applause from past concerts, and turned an 'odd' song into a highlight of GYBR. The song's afterlife has seen Elton covering it with Christina Aguilera, Lady Gaga and the Muppets, and it's also formed the basis of Frank Ocean's Super Rich Kids. 
28
DON'T LET THE SUN GO DOWN ON ME,
1974
Originally released as a single from his album Caribou, Don't Let… became a No. 2 hit in the US and went to No. 6 in the UK. The version Elton recorded with George Michael – they'd performed it together at Live Aid  – was taken from a surprise Elton appearance at Wembley on George's 1991 Cover To Cover tour. Reaching No. 1 on both sides of the Atlantic, with the proceeds going to AIDS and children's charities, it earned the pair a Grammy nomination.
27
THE BITCH IS BACK,
1974
Inspired by Taupin's wife Maxine Feibelman, who would mutter "the bitch is back" whenever Elton was in a foul mood, it parodied his extravagant lifestyle and reputation. Some radio stations objected to the word "bitch", but it was still a No. 4 hit on the Billboard. It's gone on to almost become Elton's theme song, and a staple of his live sets. Tina Turner recorded it twice, receiving a Grammy nomination on her second go, and the original features Dusty Springfield on backing vocals, too. 
Top 40 Essential Elton John Songs – The Bitch Is Back
26
PHILADELPHIA FREEDOM,
1975
Specifically written to be a one-off single during the Captain Fantastic sessions, the song was to honour tennis legend and then world #1 Billie Jean King and her team the Philadelphia Freedoms. Elton and King met at a party in 1973, and Elton said that he wanted to write a song for her, but Billie Jean didn't want it to be about tennis, which left Taupin rather relieved. With orchestral arrangement by Gene Page, who'd work mostly with Barry White, it spent a fortnight at the top of the chart that April. 
25
SOMEONE SAVED MY LIFE TONIGHT,
1975
The only single from Elton's Captain Fantastic LP, the seven-minute Someone Saved My Life Tonight is a heartfelt thank-you to his friend the blues singer Long John Baldry (aka Sugar Bear), who'd reached No. 1 himself in 1967 with Let The Heartaches Begin. Baldry literally halted Elton from committing suicide from the worry of getting married to his fiancée Linda Woodrow. Fortunately, Elton conceded, and got a career and this minor masterpiece out of the ordeal.
24
DON'T GO BREAKING MY HEART,
1976
Elton's first UK No. 1, albeit in a duet with Kiki Dee, was an affectionate nod to the Motown duets of Marvin Gaye and Tammi Terrell/ Kim Weston. Written under the pseudonyms Ann Orson and Carte Blanche, Elton and Bernie had originally wanted Dusty Springfield to record it, but she was ill at the time. Elton took it to the Top 10 again with a version recorded with RuPaul in 1994, following up – spookily – with True Love, another team-up with Kiki, from 1993's Duets.
23
SORRY SEEMS TO BE THE HARDEST WORD,
1976
From the Blue Moves album, Sorry Seems To Be… taps into the psychology and philosophy of forgiveness with a beautiful song about a couple gradually breaking up, when both parties are too proud to actually say the "S" word. A million-seller in the US, it missed the UK Top 10, but in 2002 was covered by cut-price boyband Blue in collaboration with Elton, reaching No.  1. Surely, he'll get around to having No. 1s with everything, eventually. 
22
SONG FOR GUY, 1
978
Elton and Bernie hadn't split up, really – they'd just been doing all of the drugs and had started working with other people. One way to get around this Taupin-free period was to release an instrumental. Written and recorded on the same day during a morbid phase where Elton imagined his own death, it was title-free until he heard about the death of a young messenger, Guy Burchett, who worked for Rocket, and named the song after him. Those who thought it was about a gorilla, stay behind after class. 
Top 40 Essential Elton John Songs – Song For Guy
21

 

ARE YOU READY FOR LOVE, 1979
Written by Leroy Bell, Thom Bell and Casey James, and originally recorded and produced in 1977 in Philadelphia by Bell, who'd been responsible for hits for The Delfonics, The Stylistics and The Spinners (who recorded their own version). The recordings from this period were collected on the Thom Bell Sessions EP, released in 1989. Are You Ready… got its moment in 2003, when Ashley Beedle remixed it, and thanks to use on a Sky sports campaign it became Elton's fifth No. 1 in the UK. 
20
LITTLE JEANNIE,
1980
In the Seventies and Eighties it was reasonably impossible to escape an Elton John song on the radio. Alongside all the massively well-known affairs, certain singles such as the now quite problematic Island Girl, Victim's Part Time Love and Little Jeannie felt bigger hits than they were due to Elton's gift at getting airplay, having written some of the top 100 most-played songs of all time. From 21 at 33, this one sold a million in the US, and was his first big hit there in five years, but it went no further than No. 33 in the UK. 
19
ELTON'S SONG,
1981
Co-written with Glad To Be Gay hitmaker Tom Robinson, Elton's Song featured on The Fox album in 1981. "It was the first gay song that I actually recorded as a homosexual song," Elton told Cameron Crowe. "Rather than All The Girls Love Alice, it was the first boy-on-boy song I wrote – because Tom, of course, is a gay man, and we became great friends." The song about a schoolboy's crush came with a controversial – to the point of never being screened – video, directed by Russell Mulcahy. Elton declined to be in the promo.
18
EMPTY GARDEN (HEY HEY JOHNNY),
1982
Elton had shied away from recording a tribute to John Lennon in case it looked a bit clumsy. They had been firm buddies; Elton was Sean Lennon's godfather. "What did John Lennon see in me? I think outrageousness and being true to myself. We hit it off straight away, even though I was in complete awe of him." Empty Garden referred to Lennon's final show at Madison Square Garden with Elton in 1974. The pair's live duet of I Saw Her Standing There reached No. 40.
17
BLUE EYES,
1982
Nominated for a Grammy in 1983, Blue Eyes returned Elton to the Top 10 in 1982 after an absence of five years, even if the accompanying album Jump Up! didn't. It was co-written with Gary Osborne, who came to Elton's attention when he wrote Amoureuse for Kiki Dee. A singer, jingle composer and principal writer on Jeff Wayne's War Of The Worlds, Osborne now chairs the Songwriters Executive of the British Academy Of Songwriters Composers and Authors and is chairman of the Ivor Novello Awards.
Top 40 Essential Elton John Songs – Blue Eyes
16

 

I GUESS THAT'S WHY THEY CALL IT THE BLUES, 1983
It was probably for the best that Bernie insisted on writing all the lyrics on 1983's Too Low For Zero. It was the first full Taupin/John album after a gap of seven years, and with the old gang and band back together, this single restored Elton back at, if not the top, at least within spitting distance, during a decade which would feature more downs than ups (careerwise, at least). Worth mentioning: the standout version with Mary J Blige on 2000's One Night Only. 
15
I'M STILL STANDING,
1983
The iconic video, shot in Cannes, again by Russell Mulcahy, featured Elton capering about with a host of semi-clad types, all choreographed by renowned dancer Bruno Tonioli (now a judge on Strictly Come Dancing). Mulcahy lost a day's worth of film after falling into the sea with a camera, and the schedule was not helped by a mischievous Duran Duran turning up and taking Elton out for a Martini. "So I did," John later recalled; "I had six." At the time, it was hailed as one of the most expensive videos yet made.
14

 

SAD SONGS (SAY SO MUCH), 1984
It was a bit of a shock to see Elton without his glasses in Russell Mulcahy's Sad Songs… video. Even on the single sleeve, he looked a little strange without his trademark face furniture. Released in 1984 as the first single from his Breaking Hearts album, it went Top 10 in the US and UK, and has been a mainstay of his live set ever since. He's performed it with Bryan Adams for his One Night Only live album, and sang it with Rod Stewart at the London Palladium when he was awarded the Brits Icon award in 2013.
Top 40 Essential Elton John Songs – Sad Songs
13
NIKITA,
1985
Songs about the Cold War were quite the thing in the Eighties. There was Frankie's Two Tribes, Sting had brooded about Russians, Billy Joel had Leningrad, Queen had Hammer To Fall… but Elton approached the tensions by fancying a border guard, and becoming a bit frustrated that he couldn't get into the country to meet her properly. The actor in Ken Russell's promo, Anya Major, went on to release a single, Moscow Nights, with none other than George Michael and Nik Kershaw on backing vocals.
Top 40 Essential Elton John Songs – Nikita
12
I DON'T WANNA GO ON WITH YOU LIKE THAT,
1988
A highlight from Elton's self-proclaimed 'comeback' album, Reg Strikes Back, this became his biggest hit of the Eighties in the US, reaching No. 2 and kept off the top by pal George Michael's Monkey, but a measly No. 30 in the UK. The song's monogamy-free subject matter was perhaps a bit, erm, ahead of its time. It also benefitted from a Shep Pettibone remix that ups the tempo and adds orchestral stabs and cowbells aplenty. 
11
SACRIFICE,
1989
When Elton appeared on Wogan to promote Sleeping With The Past, Terry asked if it had annoyed Elton that he hadn't had a solo No. 1 single. "No, not really. Laurel & Hardy had one, Richard Harris, even Arthur Mullard has had one… it would have been nice, but it doesn't bother me. I don't suppose I will ever have one now." Described by Elton as "a Percy Sledge song", Sacrifice performed poorly on release, then in early 1990 was picked up by DJs, reissued, and spent five weeks at No. 1 that June. 
Top 40 Essential Elton John Songs – Sacrifice
1
o
THE ONE,
1992
The title track of his first "sober" album, Taupin's lyrics for The One appealed to Elton, and connected with him, having overcome various addictions and his bulimia, and following up his most successful album in years with new hair, as well as meeting David Furnish. Another Grammy-nominated song, and US/UK Top 10 – when released as a CD single with Your Song, Don't Let The Sun Go Down… and Sacrifice as bonus tracks, it sat seamlessly among them, proving Elton didn't need to be off his face to make hits.
9
CAN YOU FEEL THE LOVE TONIGHT,
1994
Written for Disney's hit film The Lion King, Elton and co-writer Tim Rice wanted Can You Feel The Love… to be part of the long line of classic Disney love songs, and so it featured both during the film and in Elton's performance at the end. Among the backing vocalists are Gary Barlow, Rick Astley and – bizarrely – Robert Englund, aka Nightmare On Elm Street's Freddy Krueger. It won an Academy Award, a Golden Globe, and a Grammy for Best Male Pop Vocal.
8
CIRCLE OF LIFE,
1994
The opening number and other big hit from The Lion King, Circle Of Life was also in the running for the 1994 Oscar for Best Original Song – as was Hakuna Matata, making this the first time three songs from the same film made the shortlist. As Elton told Rolling Stone, "I don't often play the songs from [The Lion King] live, because they don't really fit in, but I do play Circle Of Life because it's a brilliant lyric. It's really the song that should have won the Oscar, but Can You Feel the Love Tonight did. I'm not complaining."
7
BELIEVE,
1995
The lead-off single from the Made In England album, Believe saw Elton nominated for yet another Grammy in 1996. It was also the source of much of the stress in Tantrums & Tiaras, where Elton had a narky moment while making the promo. We also see him monitoring the single's performance in his diary, noting that little could be done to help it in certain territories. With its Lennon-esque delivery and grace, had it been released 20 years earlier it would've been regarded as one of his all-time classics.
Top 40 Essential Elton John Songs – Believe
6
SOMETHING ABOUT THE WAY YOU LOOK TONIGHT,
1997
You know how it is. You're in the process of launching a new album with a single, and suddenly one of your best friends – the most famous woman in the world – is killed. After performing at Diana's funeral, Elton reissued SATWYLT again as a double-A side with Candle In The Wind '97, and the rest is Biggest Selling Single Ever history. One of Elton's finest love songs, it started picking up airplay in its own right, but it was sadly overshadowed by events.
5
I WANT LOVE,
2001
I Want Love was Elton returning to his piano roots; mind you, was he ever very far away from them? It was a stand-out from 2001's Songs From The West Coast, and nominated for Grammys alongside the album and track Original Sin. Elton loved Ryan Adams' Heartbreaker album, and it ended up inspiring several songs on the record. Reaching No. 7 in the UK, I Want Love's video was directed by Sam Taylor-Wood and featured Robert Downey Jr wandering around a Beverly Hills mansion, lip-synching to the song in one take. 
4
ELECTRICITY,
2005
Having proven himself as a composer for both film and theatre, Elton, along with Lee Hall who wrote the lyrics and book, set about turning 2000's award-winning British film Billy Elliot into a musical. The story about a young boy attempting to become a dancer against a backdrop of the miners' strike was made for the stage, and became an instant hit when it debuted in the West End. A show-stopping number sung by Billy in the film when he auditions for the Royal Ballet School, Elton's version gave him a UK No. 6.
Top 40 Essential Elton John Songs – Electricity
3
THE BRIDGE,
2006
In 2006, Elton and Bernie decided they'd return to the theme of Captain Fantastic… with a sequel album, The Captain & The Kid. With Gus Dudgeon and the band pretty much as they were in 1975, Elton was well aware that he and Bernie had in fact become those two characters, with Bernie living on a ranch and Elton being all fabulous in general, and it detailed their lives in the 30 years that had passed. While not a single – none were released from the LP – The Bridge features one of Elton's finest vocals.
2
SAD,
2012
Although not a stranger to having his songs reswizzled, the idea of an Elton remix album may have seemed like a bit of weird folly that he might have dallied with during the Eighties. However, after teaming up with Australian dance duo Pnau, whose career Elton had been mentoring, together they created all-new songs using bits from his back catalogue to create the rather ace Good Morning To The Night. It scored him his first UK No. 1 album in over a decade, and brought Elton back onto the dancefloor again. 
1
LOOKING UP,
2016
Elton's third album with T Bone Burnett, Wonderful Crazy Night saw him alongside his classic live band for the first time since 2006's The Captain & The Kid, and as in old times, it was recorded in just 17 days. Wanting to create a more upbeat work, all the songs were written as joyful affairs, as a counterpoint to The Diving Board. Released ahead of the album, the bluesin' Looking Up marked Elton's 71st showing on the Billboard's Adult Contemporary chart – a record – and a fine addition to a 50-year career.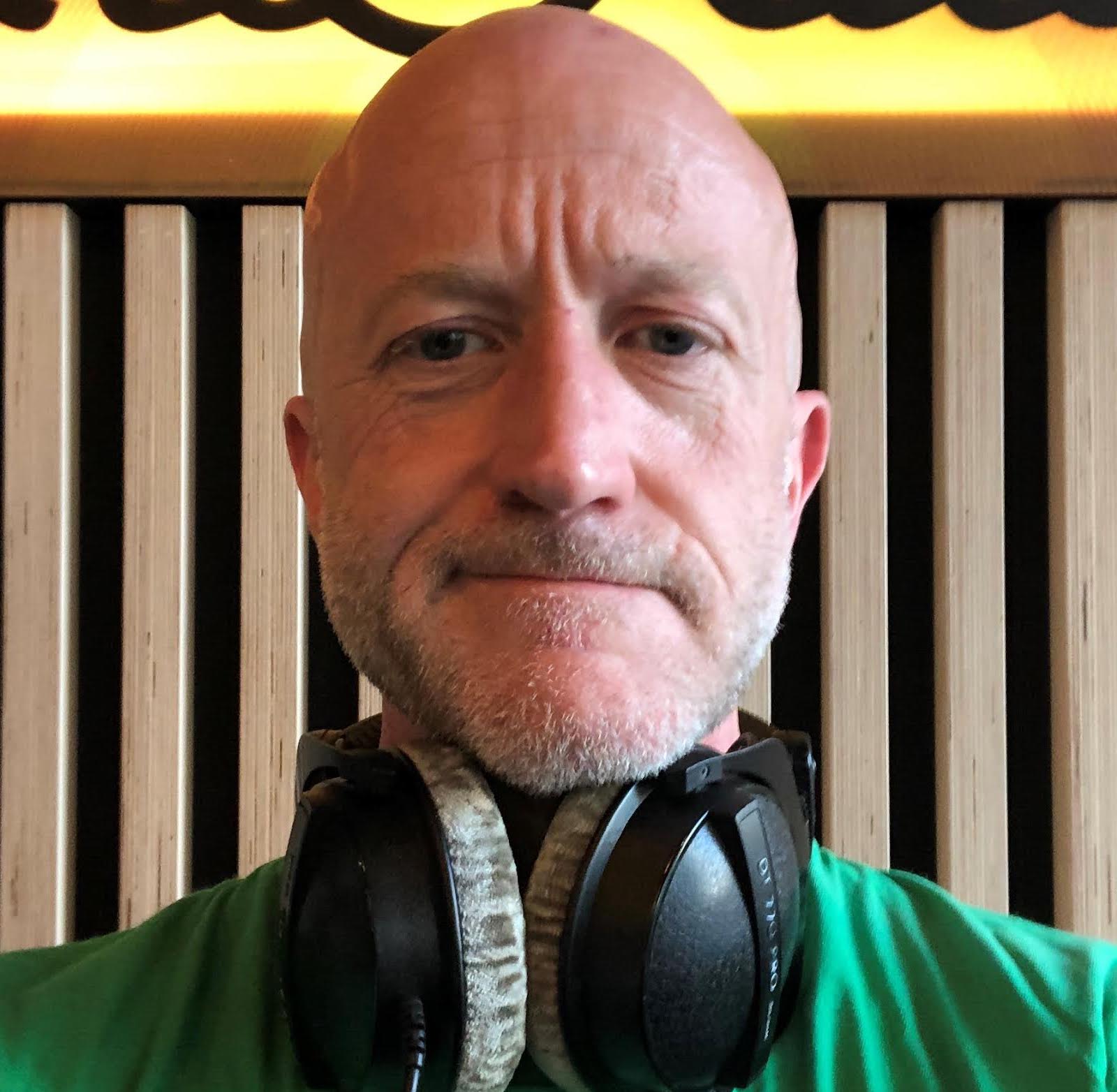 Ian Wade
Ian Wade is a freelance writer and sub editor who has written for a variety of Classic Pop specials, Quietus, MusicOMH, Official Charts and Guardian, as well as doing time for Smash Hits and The Face many years ago. He's also DJed at Spiritland, BFLF and Soho Radio, and is currently writing a book about 1984.