14 essential Stone Roses songs
By Steve O'Brien | December 14, 2021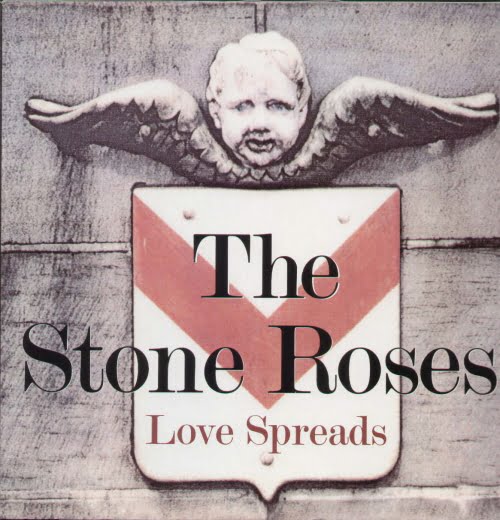 In our list of the best Stone Roses songs, we look back at the two albums and various singles of the most important Manchester band of all time (sorry, Oasis…)
When The Stone Roses reformed in 2011, it was one of the buzziest music stories of the year. Few bands when they kiss and make up seize the kind of headlines that greeted the reunion of Ian Brown, John Squire, Alan 'Reni' Wren and Gary 'Mani' Mounfield, but then few groups' music define an entire generation like the Roses. Though they only completed two albums in their lifetime (1989's The Stone Roses and 1994's divisive Second Coming), their influence looms large, and it's fair to say that Oasis would have sounded very different had it not been for the Manchester misfits that preceded them.
Sadly, that reunion fizzled out in 2017, having produced just two new songs (All For One and Beautiful Thing) and no new album. "Don't be sad that it's over," said Ian Brown at the end of that last concert, "be happy that it happened."
Who knows whether The Stone Roses will ever have that 'third coming'. But even if they don't, they've left behind a towering legacy of indie-pop classics. Here then is our playlist of the very best Stone Roses songs…
14  I Wanna Be Adored, 1989
You've got to admire the chutzpah of opening your debut album with a song titled I Wanna Be Adored. "You adore me/ You adore me/ You adore me," sings Ian Brown, just 26 years old, but with the outsized ego of someone who knew he was already a star. A seductively wafting and hypnotic start to an album that is justly regarded as one of the very best of the 80s.
13 Breaking Into Heaven
After keeping fans waiting for five years after debut album The Stone Roses, the band made them wait another four minutes after dropping the needle on Side One of Second Coming. That's how long it takes for opening track Breaking Into Heaven to kick in (its first four minutes is made up of the sounds of squawking birds, tribal drums and water effects), but when it does, boy, does it hit hard. John Squire had been listening to a lot of Led Zeppelin during the recording of the band's sophomore album, and you can tell, with his chunky guitar riffs sounding as if Jimmy Page had bequeathed the boys a pile of Physical Graffiti outtakes. 
12 Sally Cinnamon, 1987
The only thing wrong with the first Roses album is that it doesn't include this, the first single that really mattered from The Stone Roses (they sound like a third division goth band on debut double A-side So Young/Tell Me). Recorded two years before that eponymous first album, everything that made that record so cherished – the 60s-influenced guitar licks, the starry-eyed bliss of falling in love – is there in that 7".
11 Elephant Stone, 1988
Elephant Stone was the third single from the Roses after So Young/Tell Me and Sally Cinnamon and couldn't have been more different. A fierce, propulsive dance-rock number produced by New Order's Peter Hook, it's notable for being the first Roses recording to feature Mani on bass. Waxed in January 1988, but not released until the October, this non-album track would be the band's first Top 10 hit.
10 Made Of Stone, 1989
The title, of course, of Shane Meadow's 2013 documentary on the Roses' comeback and also the song the band were performing on BBC2's The Late Show when the power cut out, prompting Ian Brown to throw a legendary strop, bellowing 'Amateurs! Amateurs!" at the poor studio technicians. As perfect and majestic a song as the Roses ever recorded, Brown's lyrics – "Sometimes I fantasise/ When the streets are cold and lonely/ And the cars they burn below me/ Don't these times fill your eyes?" – don't get nearly enough credit. Squire described the song as like "making a wish and watching it happen, like scoring the winning goal in a cup final on a Harley Electra Glide dressed up as Spider-Man." 
9 Begging You, 1994
The Roses' third single off Second Coming is a hard-as-nails indie-dance classic, a flare of tightly-wound techno-rock propelled by Mani's pulsing bass and some soaring guitar work from Squire. Dance fans had hoped that the band's second album might have picked up from where Fools Gold left off, but its mostly trad rock stylings left many of those loose-legged converts cold. Begging You, however, felt bang on 1994, although the lyrical references to Aesop's Fables gave it depth beyond simply being a club favourite.
8 Standing Here, 1989
It was a sign of how much great material the Roses were pumping out in the late 1980s that they could essentially throw away a song as sky-scrapingly brilliant as Standing Here. The B-side to She Bangs The Drums, Standing Here boasts some beautifully languid guitar work from Squire and some sweetly vulnerable lyrics from Ian Brown ("I could park a juggernaut in your mouth/ And I can feel a hurricane when you shout/ I should be safe forever in your arms"), sentiments that revealed that, for all their Manc swagger, the Roses were far from being a lads band.
7 Beautiful Thing, 2016
All For One, released first, may not have lived up to the lofty expectations of fans who'd had to wait 21 years for new Roses music, but follow-up single Beautiful Thing was arguably the stronger song. A typically whacked-out Brown lyric ("There was no crucifixion/ Just lies to steal your mind") attached to a blissed out funk rhythm, Beautiful Thing sounded like what the Roses should have sounded like in 2016, instead of the Seahorses vibe of All For One. Sadly, it would end up being the final Stone Roses single. The mooted album never did appear and any other songs that were either attempted or recorded by the famously secretive quartet have, so far at least, remained under lock and key. 
6 This Is The One, 1989
Crazily, this highlight from The Stone Roses (oh, what are we talking about, every track is a highlight) was never put out as a single. As anthemic as the Roses ever got, This Is The One builds steadily to a euphoric, air-punching climax, and the fact that it's merely an album track, nestled in between Shoot You Down and I Am The Resurrection, only goes to show that, although they didn't record a lot in their all-too-brief life, what they did was rarely disposable.
5 Ten Story Love Song, 1994
The closest the Roses got on their second album to the sugared pop of their first record, this one is, for John Squire, a fairly simple love song, with Brown delivering some of the guitarist's most unadorned lyrics ("When your questions go unanswered/ And the silence is killing you/ Take my hand baby, I'm your man/ I got loving enough for two."). The video features just Ian, John and Mani, although an unidentified male features wearing a mask of the MIA Reni.
4 Fools Gold, 1989
Probably the Roses' best known tune, but one that's fairly untypical of them. There had often been a dance element to the Roses' music, but Fools Gold finally saw them writing a song specifically for the dancefloor, with Squire's lead guitar giving more room to the Roses' peerless rhythm section. Built around a beat lifted from James Brown's Funky Drummer, Fools Gold wasn't even intended to be the A-side, with the band planning on issuing What The World Is Waiting For as the single. But when their label Silvertone heard the track they argued that Fools Gold should be the single, with ​​What The World Is Waiting For as the flip. The Roses compromised and released the two together as a double A-side. 
3 I Am The Resurrection, 1989
The closing track off their eponymous first album, I Am The Resurrection was the apotheosis of the Roses' obsession with bold religious imagery. "I am the resurrection and I am the light," warbles King Monkey, "I couldn't ever bring myself to hate you as I might." An eight-minute epic, the first half is a fairly traditional, if stellar, Roses number, before it changes gear to become a kinetic instrumental jam, reportedly recorded in one take. More than any other track on the album, this sequence, with its gleefully indulgent guitar wig out from John Squire, pointed toward the Led Zeppelin-like histrionics of Second Coming. 
2 Love Spreads, 1994
When Steve Lamacq and Jo Whiley premiered Love Spreads on Radio 1's Evening Session in 1994, it was the first new Roses material the world had heard in five years. For those that had fallen in love with the Roses through their jangly, Byrds-influenced debut album, the full-on hard rock riffage of this comeback single was a shock. Squire's beefy Led Zep-like guitar rips through this song as Ian Brown belts out, "The messiah is my sister/ Ain't no king, man, she's my queen." The Roses' biggest hit (it peaked at No.2) Love Spreads remains an indie dancefloor fave, nearly 30 years on.
1 She Bangs The Drums, 1989
Reni's hi-hat, Ian Brown's honeyed vocals, that killer line ("The past is yours, but the future's mine")… Yes, She Bangs The Drums takes the No.1 slot for being the perfect pop song, a three-minute 42 second burst of joy about meeting someone new and hearing a song you can't stop playing. Fittingly, for a generation of baggy-trousered teens with love in their eyes, that song was often She Bangs The Drums.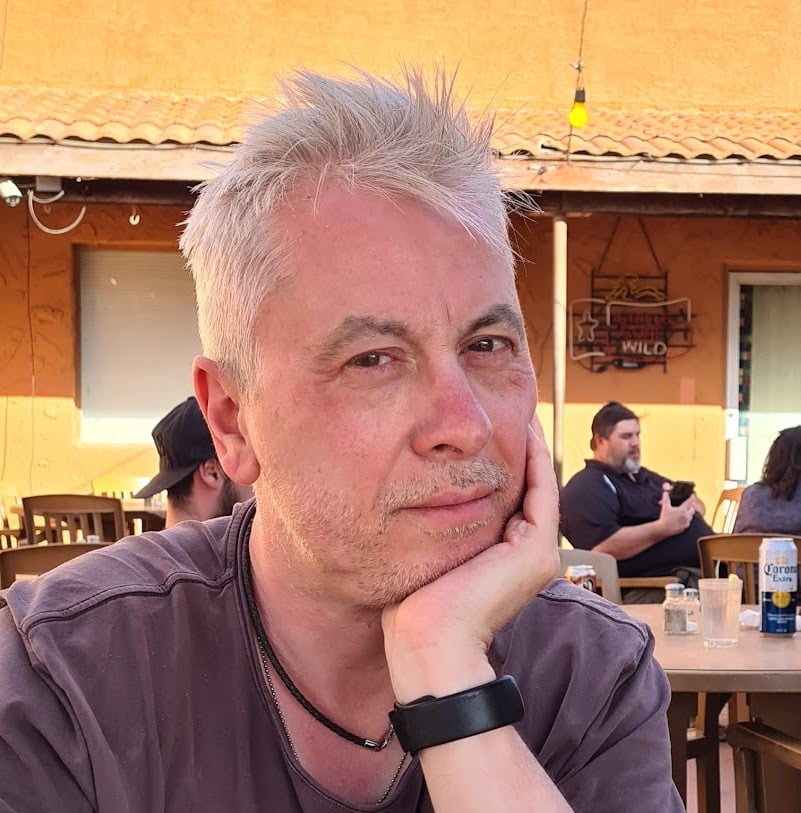 Steve O'Brien
Steve O'Brien is a writer who specialises in music, film and TV. He has written for magazines and websites such as SFX, The Guardian, Radio Times, Esquire, The New Statesman, Digital Spy, Empire, Yours Retro, The New Statesman and MusicRadar. He's written books about Doctor Who and Buffy The Vampire Slayer and has even featured on a BBC4 documentary about Bergerac. Apart from his work on Classic Pop, he also edits CP's sister magazine, Vintage Rock Presents.

www.steveobrienwriter.com