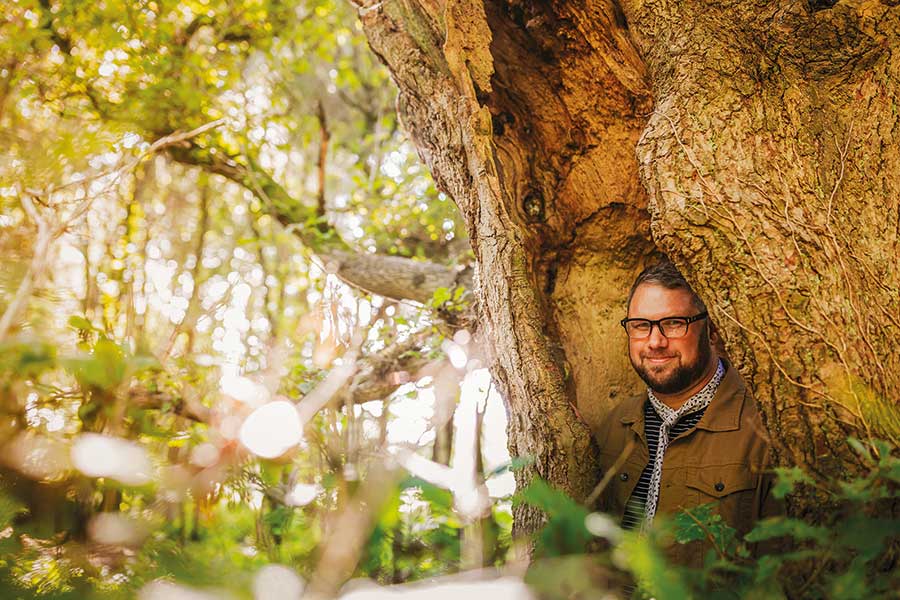 David Joseph's instrumental project Held By Trees sees Talk Talk alumni joining forces for a remarkable album that immerses itself in the aura of the band's Spirit Of Eden and Laughing Stock eras…
Instrumental project Held By Trees is the stuff of dreams for fans of Talk Talk and Mark Hollis. Helmed by multi-instrumentalist and composer David Joseph, their new studio album Solace dips into late-period Talk Talk and Hollis' solo LP for inspiration using many of the same musicians that played on those sessions.
Guitarist Robbie McIntosh, percussionist Martin Ditcham, pianist Laurence Pendrous and flautist Andy Panayi are all onboard, while the record is mixed by Talk Talk collaborator Phill Brown. 
Furthermore, the eight-track LP includes a latter-era Pink Floyd ambience in places with the band's live guitarist Tim Renwick also contributing to Solace. Bolstering the ranks, too, are Dire Straits founder member David Knopfler, Blur/Damon Albarn sideman Mike Smith and blues great Eric Bibb. 
If, like many of us, you've looked at Talk Talk's slim yet stunning discography and yearned for more, this new album is a mouth-watering prospect. And as Storm Eunice battered CP Towers, the irony of discussing a record that celebrates the calming power of nature with David isn't lost on us.
How did the initial Held By Tree project come together? Was there a specific jumping off point for it?
It was a couple of days in the first lockdown – a glorious Spring, an unprecedented quiet in the world, the aroma of blossom and cut grass was on the breeze. It was like nothing any of us have ever known before. Traffic was off the roads, people could only travel a certain distance from their homes.
The world felt like it was breathing in a new way. I found myself noodling on my home set-up and realised I was leaning into my great reverence for Spirit Of Eden, Laughing Stock and Mark Hollis' solo record. That minimal spacious sound. I came up with three pieces of music then sent them to Tim Renwick. He introduced me to Phill Brown who engineered and mixed the late Talk Talk albums and Phill was really encouraging.
In turn, Phill intro'd me to Martin Ditcham who played percussion on those records. That started a train of thought – what would happen if I got together some of the musicians that worked on the Spirit Of Eden and Laughing Stock sessions? I knew the had a long parade of musicians coming in and improvising on compositions. I thought they could then do a similar thing with my drum patterns and chord progressions. 
That then prompted you to look further afield for collaborators…
I found Laurence Pendrous on Facebook who played piano and harmonium on Mark Hollis' solo record. Andy Panayi also came from Facebook who played flute and clarinet on Mark's album. Before long, I had a nucleus of people who'd worked with Hollis and/or Talk Talk. Then we got Robbie McIntosh, who uses the same studio in Dorset as me – Room With a View – in on the sessions.
We started to replace my demos with real parts allowing places for more improvisation. This was all going on during various stages of lockdown so a lot of these guys recorded their parts in their own home studios. The cast has ended up including David Knopfler, Eric Bibb – who's a massive hero of mine – as well as Mike Smith who is Damon Albarn's musical director and plays saxophone on our album. 
This must be the first time that this set of musicians have been back together working on the same project surely?
It is. Someone I guess was always going to think of this, though. It just happens to have been me. Time waits for no man and many of the collaborators on those Talk Talk records are no longer with us. People like Henry Lowther on trumpet. We're 30 years on from the last Talk Talk album and 25 years on from the only Hollis record. That's a lot of silence.
There's a lot of Pink Floyd influence on this album, too, and the instrumental supergroup Sky. And there will always be a lot of influence of whatever Damon Albarn and Graham Coxon are up to. Blur are my favourite band. There's a parallel with what Damon is doing in his solo work these days in improvisation and being inspired by the landscape.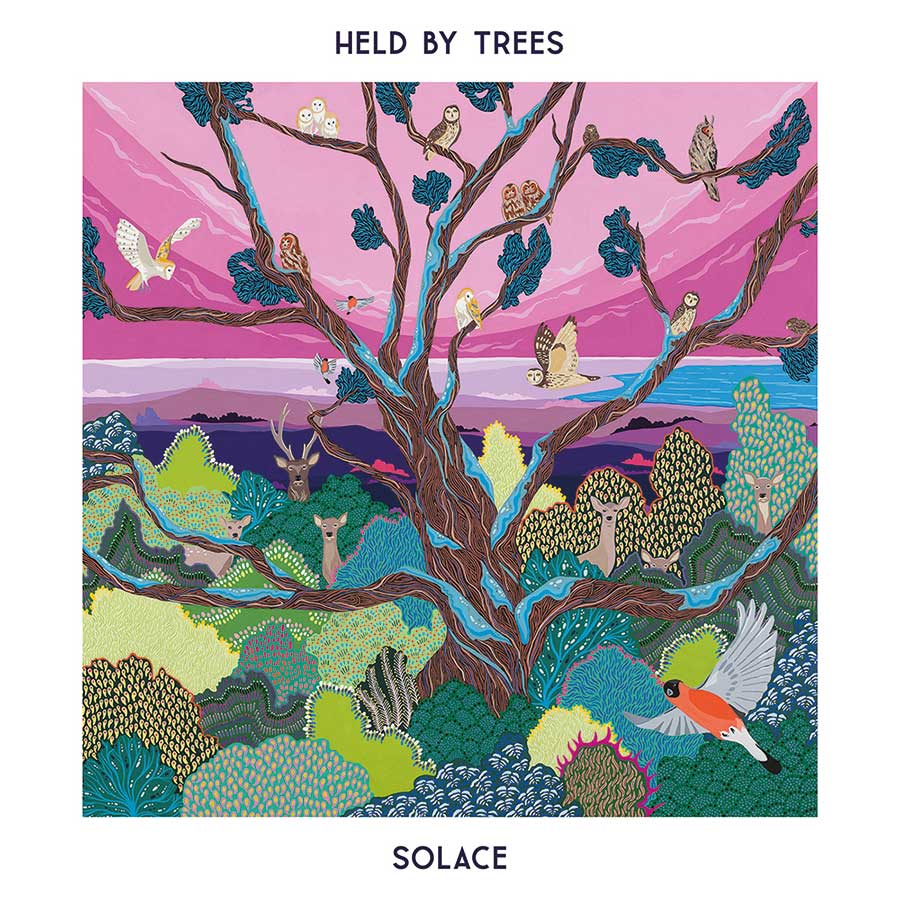 What about live plans? There's footage online of you rehearsing…
We're exploring that very seriously for late 2022 or sometime in 2023. Everyone in the band is pretty busy. We have Robbie McIntosh and Paul Beavis who is Andy Fairweather Low's drummer. Andy Panayi is an in-demand session musician and accomplished jazz soloist who also lectures at the Royal College Of Music.
Fittingly, there's an ecological element to the new album…
We're partnering with the Play It Green organisation. We'll be able to plant a real tree in a sustainable managed forest in Madagascar for every album that we sell, which takes care of our carbon footprint. It actually takes out more carbon from the atmosphere than we put in via manufacturing the record. We're not the first to do this, I think Pink Floyd planted forests with the proceeds from their Echoes compilation about 20 years ago.
But to know we're doing this with a clear, green conscience while celebrating the natural world with our music feels right. We're using as little plastic as possible in the manufacturing process, recycled eco mix vinyl and recycled card with the CDs. Without being preachy, annoying and woke, we're trying to do the right thing regarding climate change.

The power of nature is intrinsic to the statement you're making isn't it?
The album is called Solace for a reason – the music was solace to make for me during lockdown and I hope it translates for the listener that they find a sense of comfort and peace listening to it. Trees are a divine symbol of solace because they quietly get on with giving us air, removing carbon and serving this planet.
When we walk among them we're in the company of a lifegiving force. Nature looms large in the album as I've included field recordings I made in the South West over the course of several months. There's a real thunderstorm from a field in Wiltshire, the sound of the waves from Bournemouth beach at night and birdsong from a wooded valley in North Somerset.
That's woven into the music and there's something about the sound of the natural world which does something to the human soul that's quite powerful. There's nothing like the dawn chorus or the sound of a blackbird singing as dusk comes on.
There's an incredible bravery to Mark Hollis' songwriting, the way he gradually stripped it back was almost unprecedented as a major artist…
It was a withdrawal and a deliberate direction that ends with years and years of silence. Not just in terms of his musical output but in terms of his press. Now, of course, he's passed on so that silence is permanent. That journey is almost a perfect narrative.
With the Hollis solo LP, there's a kind of intimacy and vulnerability that's incredibly disarming and almost painful in its paucity because there's so much space and weight on every note. I'm almost emotional thinking about how the solo album ends. How the silence that follows was so intentional.
As I understand it from talking to people who knew Mark, there was never any intention of making a follow-up. He'd said everything he wanted to say. He worked a little bit with UNKLE but remained uncredited as he got his name taken off the album. Mark also produced a couple of tracks on Anja Garbarek's album Smiling & Waving in 2001. Then there was this weird 30-second piece for the TV show Boss…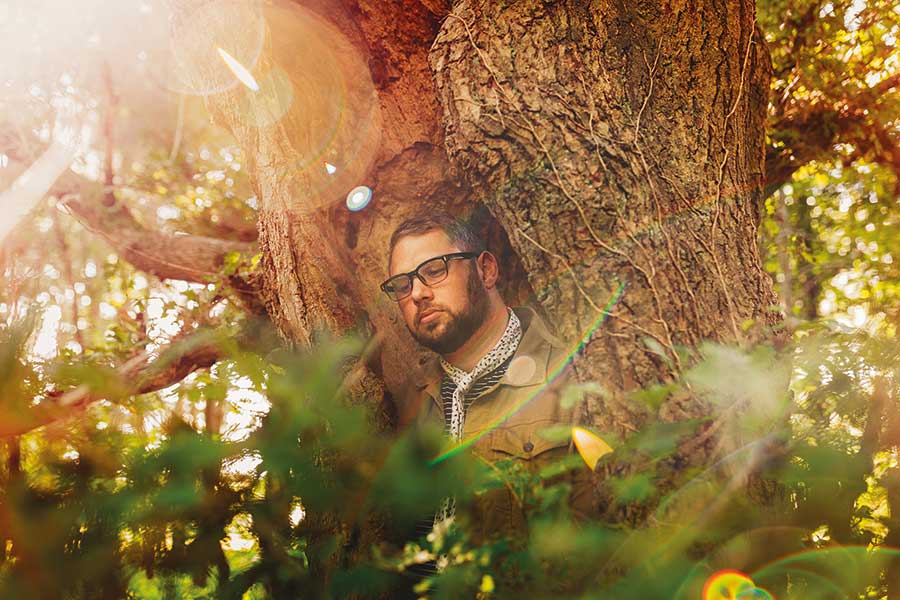 It's a pretty nondescript piece of music isn't it, that soundtrack piece...
It's incidental sound really. If Mark had done anything you'd think it would be along the lines of avant-garde minimalists like Morton Feldman, Steve Reich or John Cage. Deliberately obtuse and difficult. He did a solo piece for an art installation that's called Piano, which is out there and was around the same time as the solo album.
There's no singing on it, it's just piano. The first song on our album is called Next To Silence. If you imagine an ocean of nothing in terms of where the Talk Talk/Hollis thing got to, to even tread on the edges of that holy ground I thought that we had to emerge from the silence.
I'm at pains to say that I don't think I'm Mark Hollis and we're not Talk Talk but if we are going to have so many people involved in this project as worked with them, then uttermost care and reverence needs to be applied because of how much that music means to so many people. It only increases as time goes by as more and more generations discover Spirit Of Eden onwards. I know that I have to tread incredibly respectfully. 
Held By Trees' Solace is out now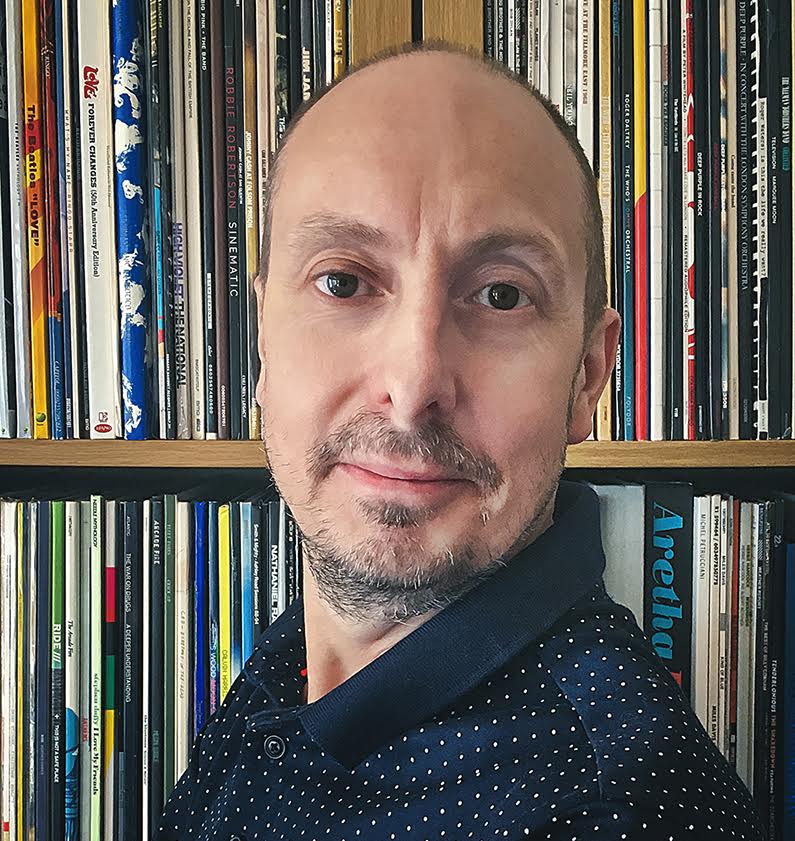 Steve Harnell
Steve Harnell is the Editor of Classic Pop and Vintage Rock magazines. Over the past 25 years he's written about music for magazines and newspapers such as Long Live Vinyl, Record Collector, Total Guitar, Country, Guitar, the Bristol Post and Western Daily Press. During that time, he's interviewed an array of major names including Al Green, John Lydon, Massive Attack and Ian Brown. Apart from his regular work at the helm of Classic Pop and Vintage Rock, he's also edited various special editions of their sister titles, Classic Pop Presents and Vintage Rock Presents.