Bananarama interview: "This is the music we like. We are who we are"
By John Earls | September 4, 2022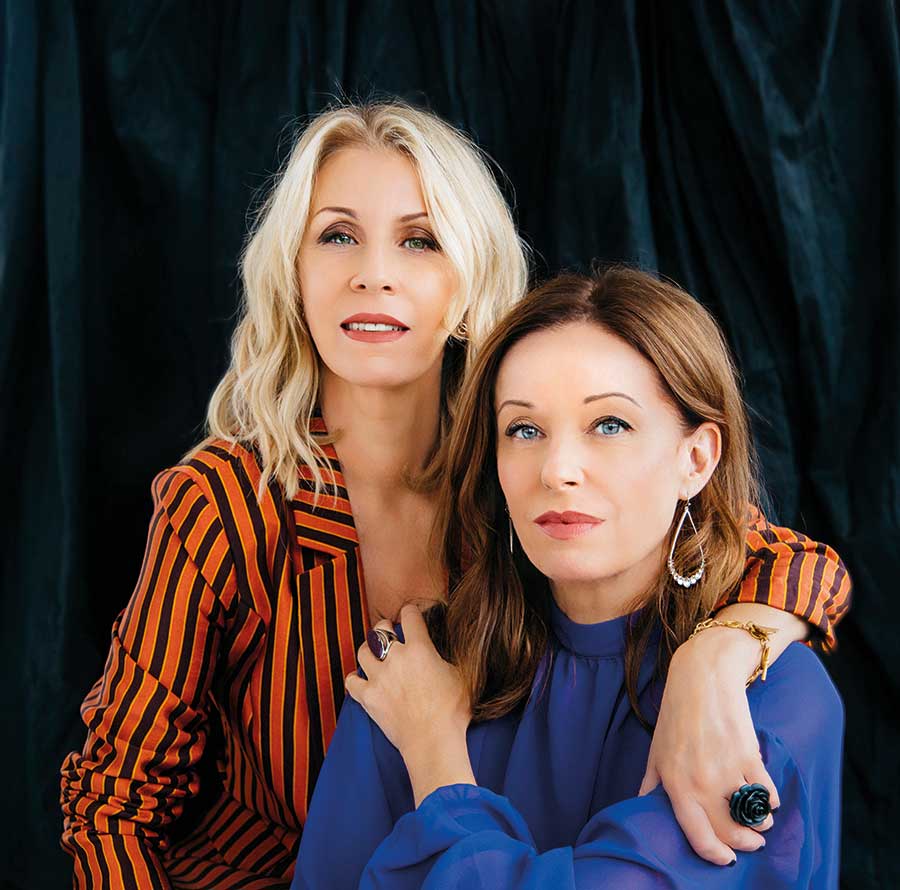 Bananarama returned in July 2022 with Masquerade, an album as defiantly pop as anything Keren Woodward and Sara Dallin have ever made. As the pair celebrate 40 years together, they take us inside the LP's 'gothic disco'. ''We don't need to pander to whatever is trending" they vow…
There's a sizeable glitterball in Keren Woodward's front room. Over our Zoom call, with Keren in Cornwall and Sara Dallin in north London, Classic Pop tells the Bananarama mainstay how delighted we are to see that she's living her best disco life.
"That went up in lockdown to cheer me up," she smiles. "And now it's never coming down." She leans into her laptop camera to confidentially inform us: "I've got the lights to go with it as well." 
There's a burst of delighted laughter at how Keren Woodward's life is exactly as dancetastic as you'd hope for Bananarama, the euphoric duo who know just how important pop can be in people's lives. 
The fact even Woodward needed cheering up in the pandemic is an example of how relatable she and Sara have remained in the 40 years since Fun Boy Three duet It Ain't What You Do (It's The Way That You Do It) and Really Saying Something introduced the nation to young women in thrall to pop and embodying the punk spirit of not giving a toss what anyone thought about their determination to be themselves.
Having music as a beacon to cling on to in lockdown made Bananarama appreciate just how important they've been to others while offering up classics from Cruel Summer and Robert De Niro's Waiting via Venus and I Heard A Rumour to Love Comes and Stuff Like That.
"It's easy to think pop music is throwaway," reasons Keren. "But music gets people through certain periods of time. I know what music means to me, and we've had people tell us: 'If it wasn't for you, I might not be here.'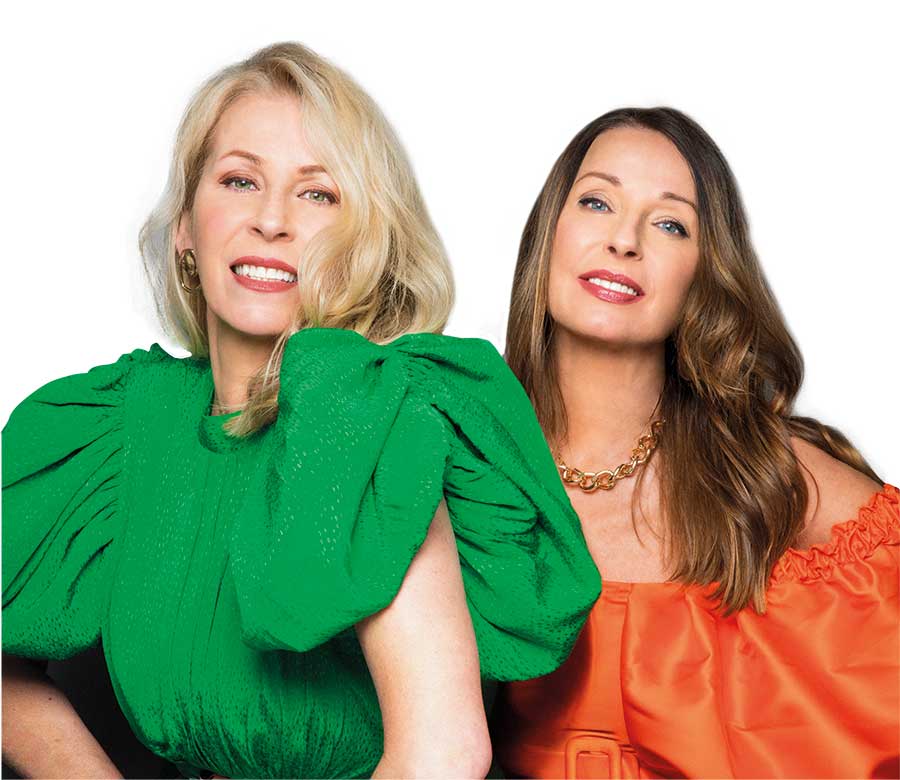 "Music has a hugely important role to play in people's mental health, as well as just having fun. 'It's just pop music'? Pop has a deeper meaning, too."
Sara takes up the thread, adding: "The last few years have been a real eye-opener for us. We've met people who say they looked up to us when they were young for what we achieved.
That's been important for Keren and I because, if people aren't telling you those things, you don't necessarily know that's how the public feel about what you do. That's been amazing.
"When people couldn't enjoy themselves or go out in the pandemic, but music was there: music doesn't cure that, but it's the light you need to help." "That's true," concludes Keren. "I often have a dance on my own."
The importance of pop music is writ large throughout Masquerade, Bananarama's 12th studio album. Keren only semi-jokingly refers to it as "gothic disco, our own genre," and there are social messages within its 11 songs every bit as uplifting as the coursing pop hooks embedded throughout.
That's most explicit in the title track's message of the fight to be yourself in a world which often tries to prevent that happening. 
"I wrote the lyrics in lockdown, when a lot of the conversations on TV and social media were about inclusivity, racial politics and gender politics," explains Sara.
"It's a hard slog to reach inclusivity, but that's what you'd hope life could be in an ideal world. Masquerade is about putting on faces, whether putting your face on before a night out, or not coping but having to pretend you're OK.
"Trying to cope with life, you present yourself in different ways, and Masquerade is wishing the world would accept who you want to be." 
Bananarama have been allies to the LGBTQ+ community since the start of their career: their first reunion with Siobhan Fahey 20 years ago was at London's legendary G-A-Y club. How do Keren and Sara see the progress of the community's rights since they began? "Gay rights weren't accepted at all when we started," recalls Dallin.
"That's come forward to a certain extent, but there's still so much further to go." Woodward adds: "You could compare all the fights: racial equality, women's rights…
"Whatever the fight is, it's about being accepted on the same level as everyone else, about people trying to put you in a category that isn't on the same level. It'd be great if people were accepted for whatever they choose to be."
Routinely facing sexism in the 80s music industry and written off ever since they turned 30 as being 'past it' in pop years, penning their joint memoir Really Saying Something in 2020 reiterated to Bananarama how they'd had their own fights to be accepted. 
"We've got to a pointwhere we're comfortable being exactly who we are," smiles Keren.
"It takes a while to get there. When you're young, it's harder not to care what other people think. We're at the stage now where, if you don't like it, bugger off."
That defiance also contributes to the unabashed pop sound of the new LP. In the best way, it's route one Bananarama: being as pop as possible. "It didn't take us long to make the album," says Sara.
"It was really easy to write. We've reached the point where our attitude is: this is the music we like, we are who we are, so this is the album we're going to make.
"We don't need to pander to whatever is trending. Masquerade is what it is, and it's a great album because of that."
To generalise, Sara is Bananarama's lyricist, while Keren is the studio geek who loves shaping the music itself. The fact this songwriting division isn't widely known after 40 years together is indicative of the dismissal Bananarama have faced as songwriters throughout their career. "There's a line in Masquerade: 'If you can't see it, you can't be it,'" says Sara.
"I felt that as a child: that there were no female musicians who seemed like me. It's been the same throughout history, of so many brilliant female artists who were never given the time of day, or authors having to write under a male name to be accepted.
"Today's world is far from perfect, but at least conversations are happening, and a light is starting to be shone on women in art.
"We had plenty of hits in the 80s, but the light wasn't particularly shone on us for what we did ourselves. We made our own band, we wrote our own music. It would have been nice to have had a little bit of credibility for what we achieved. After 40 years, still being here together is an achievement in itself."
Bananarama are not only together, they're still mates. Theirs isn't the kind of band relationship where they only see each other in the studio or on separate tourbuses.
There are differences in their approach, with Sara friendly and polite but a little businesslike, while Keren is more open and brilliantly random.
But, even over Zoom, it's plain to see they still love the bones of each other and might well be having the same conversation even if Classic Pop wasn't there to interject with the occasional question.
"Writing our book was an eye-opener," reflects Keren on how their friendship has lasted. "Writing it all down, I thought, 'God, we've been through a lot.' I knew people liked our hits, but realised the sheer determination we've had during the periods where it would have been so easy to say, 'Let's just not do this anymore.'
"When things weren't so good for Bananarama, seeing it through is as much of an achievement as when the hits were constantly happening. We've faced different aspects of sexism and ageism and done a pretty good job of sticking with it, with each other. It's been hard, but this – being Bananarama – it's what we want. This is what we love doing."
That it's been Keren and Sara throughout those 40 years of Deep Sea Skiving and Wow! means the pair are slightly frustrated when questions of the potential involvement of Siobhan or Jacquie O'Sullivan in the anniversary celebrations are raised.
"It's our 40 years," says Keren emphatically. "The 40 years is Sara and I. We've been a duo for the last 30 years. Not ignoring what we've had in the past, the achievement of 40 years is our achievement. That's completely not ignoring the others' roles."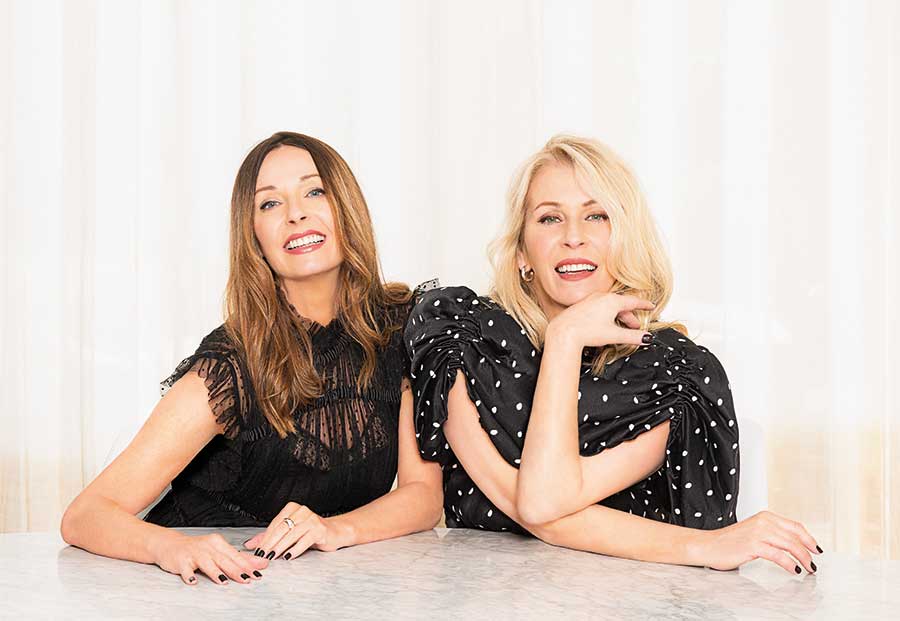 Releasing a new album seems the obvious way to celebrate 40 years, but the pair insist Masquerade wasn't created with the landmark in mind. They'd only intended to make an EP, but having their live plans cancelled during lockdown two years in a row meant Sara and Keren were at a loose end.
"Once we got started, the songwriting was something we really enjoyed," reflects Sara. There were 10 years between Bananarama's previous two albums, Viva in 2009 and In Stereo from 2019.
Sara continues: "In Stereo's songs were collected over a long period of time, and we've made a very cohesive album this time, the songs concentrated across a year. I'm thrilled with it."
Keren adds: "We've gone back to our pop/dance roots. Some of In Stereo was quite rock, because we love our live band. But for this record, we're not having any guitars and this is who we are. We've always loved electro, too."
The album formulated from an unusual cover version: Favourite, by underground R&B singer-songwriter Alice D – aka Alice Dallin-Walker, Sara's daughter with dancer Bassey Walker. "Alice's style of music is nothing like ours," admits Sara. "Her voice is very different to mine and Keren's: soulful and very husky." 
Transforming Favourite into a Bananarama banger led to mother and daughter co-writing several other songs together. "Alice's subject matter and the way she scans lyrics are so interesting," says Sara.
"Her style complements mine, and everything we wrote together came very quickly. There was no labouring over anything, and she certainly challenges me as a lyricist. Alice will say, 'Nah, that sounds a bit clichéd.'" Keren laughs, adding: "Whereas I'd probably just say, 'That sounds brilliant, Sar! That's just how I feel!'" 
The album's other outright cover of an existing Alice song, Brand New, is a celebration of independence with its full-throttle chorus: "I'm not dating/ Ain't got time for wasting." The duo took it on after hearing a Hi-NRG remix of Alice's version which made them appreciate the track's potential Bananaramaness.
"A good song can take a completely different arrangement, regardless of how it starts," notes Keren, as Sara grins: "We'd be aware of a lyric if it wasn't suitable for us, but not wasting time on bad dates? That will always be true." 
Asked whether Alice will become a regular co-writer, Sara emphasises that her daughter is trying to forge her
own career, though Keren jokes: "I'm looking forward to stealing more of Alice's songs for covers. We'll work our way through them all!"
The only song on the album that proved a challenge vocally for the pair was the riotous Let's Go Outside, of which Sara says: "I wanted it to sound like Black Velvet by Alannah Myles, something I'd hear if I walked into a bar in America.
"The visual picture I had for Let's Go Outside was that it's hot and steamy but, once we got into the studio, it turned into something else altogether."
Keren laughs at the memory, revealing: "That one went through lots of phases, didn't it? It sounded really dark and Depeche Mode at one point, then it went full-on glam rock and it's settled somewhere in between. We swapped who should sing the low line and who should do the higher vocal and were growling like robots at one point. Terrible. It's ended up great, thankfully. It's a lot of people's favourite song." 
Was the title a deliberate nod to the chorus of their old friend George Michael's classic Outside? "I didn't even think of that," insists Keren, as they both look startled at the similarity. Recovering her composure, Sara smiles: "I hadn't thought of it either, but George is always with us in spirit."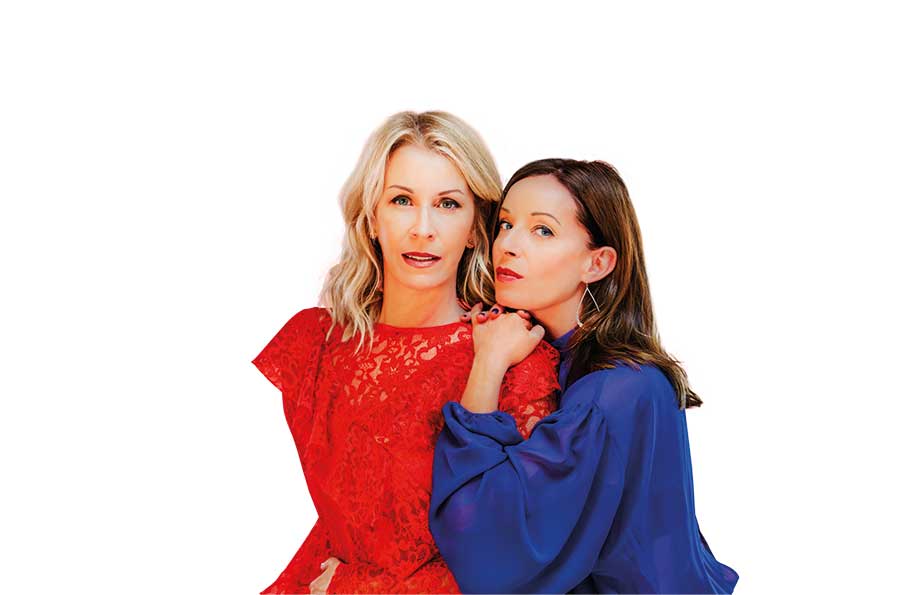 The album ends with the epic trance anthem Waiting For The Sun To Shine. It's the most explicit song to reference being made during the pandemic, as Sara reflects: "It's a song written about the mental health struggles we all had in lockdown, of trying to realise the sun will shine again.
"It's a song about hope, having something on the horizon to look forward to instead of thinking, 'God, this is crap.'" 
Keren and Sara became part of each other's bubble during lockdown, partly to make writing and recording easier, but mostly because, well, of course Bananarama were going to bubble together when the world was in turmoil.
They're aware they were relatively fortunate, at least financially, during the pandemic. Keren's son Thomas, a freelance TV documentary producer/director, didn't receive any money from the Government's furlough scheme.
"It's so bad how completely the arts were ignored during lockdown," fumes Keren. "Of course the NHS should be prioritised, but I can't work out how one office job was prioritised over one job in TV. There was a real imbalance, and it was such a difficult time for people in our business. My son knows people who lost their houses."
Thomas is currently working on BBC1's Sunday evening staple, Countryfile. "I loved Countryfile anyway," laughs Keren. "I spend most of my life in wellies, so I'm living the dream."
While Bananarama first came to people's attention through their work with Fun Boy Three, they've barely touched collaborations since. No, covering The Beatles' Help with Dawn French, Jennifer Saunders and Kathy Burke as Lananeeneenoonoo in 1989 for Comic Relief doesn't count.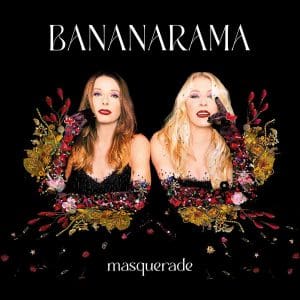 "It's not that we don't want to work with other people," insists Keren. "Being the two of us is just what we're comfortable with, and it works really well for us. It doesn't mean we're closed to other things."
They namecheck The Weeknd, Dua Lipa and Jessie Ware as favourite current musicians.
"Save Your Tears by The Weeknd is such an 80s song," enthuses Sara. "It was so instantly familiar and so great. There's an 80s feeling to Masquerade, without feeling stuck in the past.
"It's a current take which incorporates those new influences. If you're talking collaborations, if The Weeknd came knocking, that'd be our next album: a joint record with him."
There's more laughter from two friends who would spend the next 40 years knocking about together if mortality allowed. Even if they haven't always felt like themselves at times, it's brilliant that they've always at least appeared to the public as being unabashedly Bananarama, creating their own universe of brilliant pop along the way. 
In trying to summarise Masquerade, Keren recalls how much fun she had making Drama in 2005 in Sweden before rationalising: "Masquerade has been my favourite album to make since at least Drama. That was a very different experience for us, and Masquerade is just a great album. I don't often say that about myself." 
How fantastic that Bananarama finally have the confidence to realise how exceptional they are at this pop lark. May their glitter ball keep on spinning.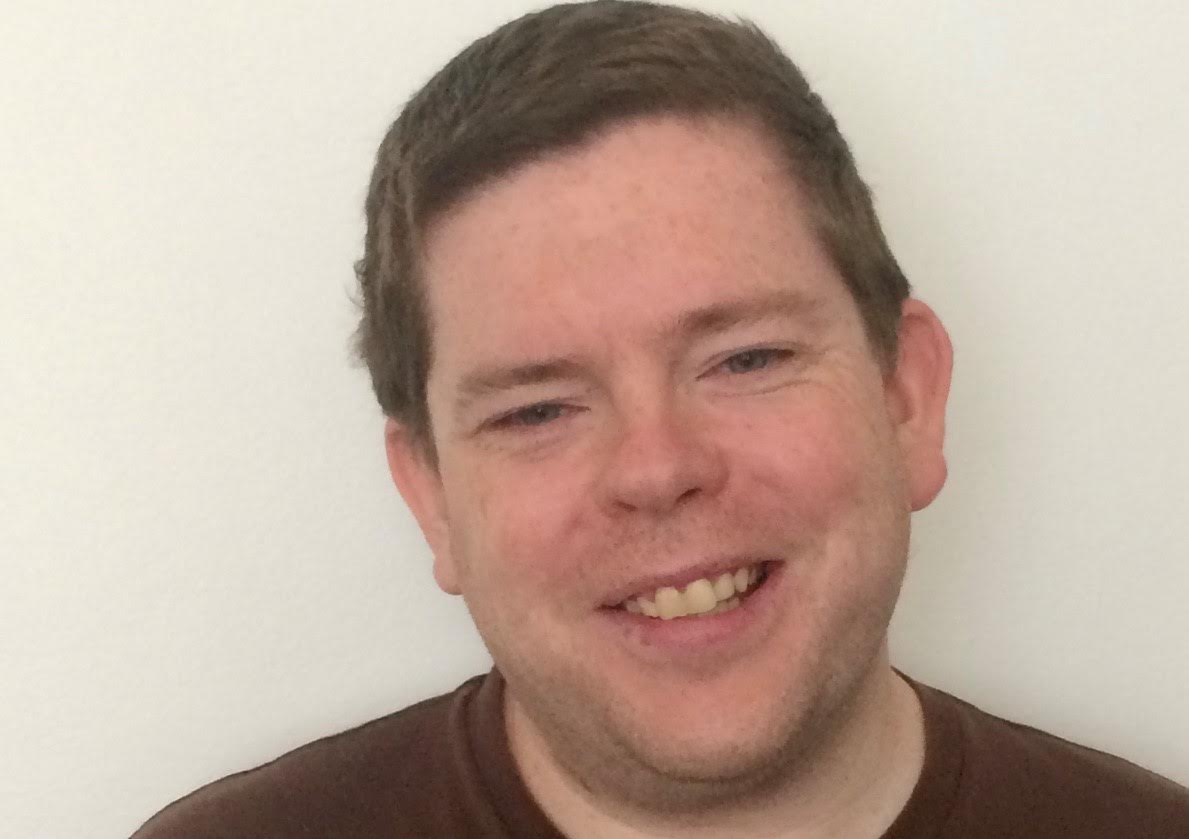 John Earls
Writing for Classic Pop since our first issue, John has been to Adam Ant's house, sworn at by Bob Geldof, touched Johnny Marr's favourite guitar, interviewed Richard Coles on his vicarage bed and serenaded with Last Christmas by Shirlie Kemp. John first specialised in writing about music as editor of Teletext's Planet Sound music column from 2000-09 and now writes about pop for a range of magazines and national newspapers. A Luton Town fan, John also writes about football. His bucket list interviews for the magazine are Grace Jones, Kylie, Siouxsie Sioux and Andrew Ridgeley.