UB40 add Freddie McGregor to 45th anniversary shows
By Classic Pop | November 21, 2022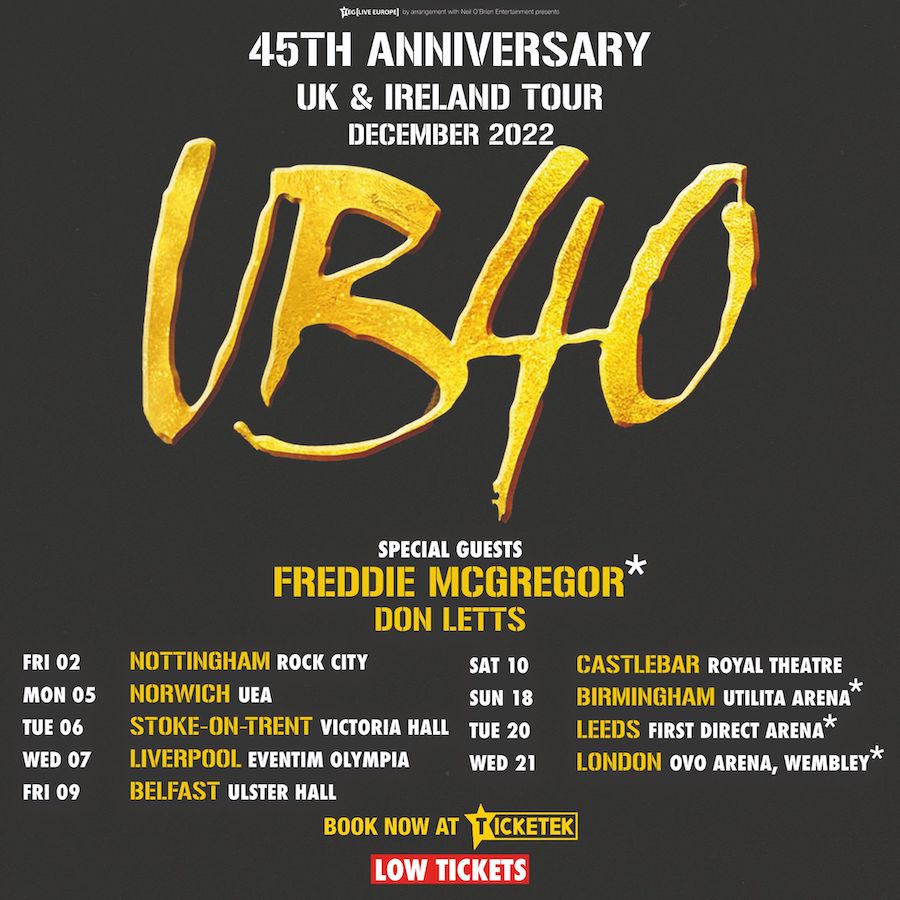 UB40 have announced that pioneering reggae musician Freddie McGregor has been added as a special guest to the band's forthcoming arena shows this December.
The UB45 tour celebrates the band's 45th anniversary. Tickets for the tour are available here.
A brand new album, also titled UB45, will follow next year.
Robin Campbell of UB40 says: "It's a privilege that the 'Captain of the Big Ship' will join us on our arena shows. With a career spanning almost six decades, more than 40 albums to his name, and some epic songs that have moved fans globally, Freddie is a real legend of the reggae scene, he is one of the true pioneers and we can't wait to welcome him!"
In 1983, McGregor founded his own indie label, Big Ship, and produced many artists including Lieutenant Stitchie, Luciano, Mikey Spice, Papa San and Tiger. 
In the same year, he released the critically acclaimed album Come On Over through RAS Records in the US. McGregor has continued recording into the 21st century, including the album Anything for You (2002), which won a Grammy nomination, as well as Signature (2000) and Di Captain (2012).
Shop all Freddie McGregor CDs & Vinyls now
McGregor is a widely respected elder statesman in the reggae music community, giving back through vehicles such as the Big Ship Music Fest. He was recognised with the Order of Distinction in 2003 for his contribution to music.
UB40 founders Robin Campbell, James Brown, Earl Falconer, Norman Hassan, long-time members Martin Meredith, and Laurence Parry along with Tony Mullings, Ian Thompson and Matt Doyle, who was announced as the band's new lead singer in 2021 following Duncan Campbell's retirement, will start their 45th Anniversary with a celebratory arena tour in the UK and Ireland this December playing Castlebar, Belfast, Leeds, London's iconic Wembley Arena and a special hometown performance at Birmingham's Utilita Arena.
The band will also play tracks from the forthcoming new UB45 album including the recently re-recorded double-platinum, chart-topping single Red Red Wine. 
Shop UB40 CDs & Vinyls on Amazon now
The band's performance of the 1983 hit at the Commonwealth Games closing ceremony was a stand-out highlight and was viewed by an estimated global TV audience of over one billion people.
Red Red Wine was the second single to be released from UB40's upcoming album UB45 and follows Champion, which was the official Commonwealth Games song.
Robin Campbell says: "Our 45th anniversary doesn't bear thinking about, but the celebrations will be great fun starting in the UK arenas in December. These shows and the new album represent our brotherhood and celebrating our history but also taking our next step together as a band.
"We are pushing new boundaries and looking to the future with our frontman Matt Doyle, and we can't wait to show the world how good he is with us and how much he's come on in the last year". Come and join us to celebrate 45 years of UB40 and what is going to be one massive party!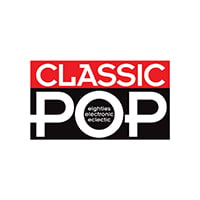 Classic Pop
Classic Pop magazine is the ultimate celebration of great pop and chart music across the decades with in-depth interviews with top artists, features, news and reviews. From pop to indie and new wave to electronic music – it's all here...