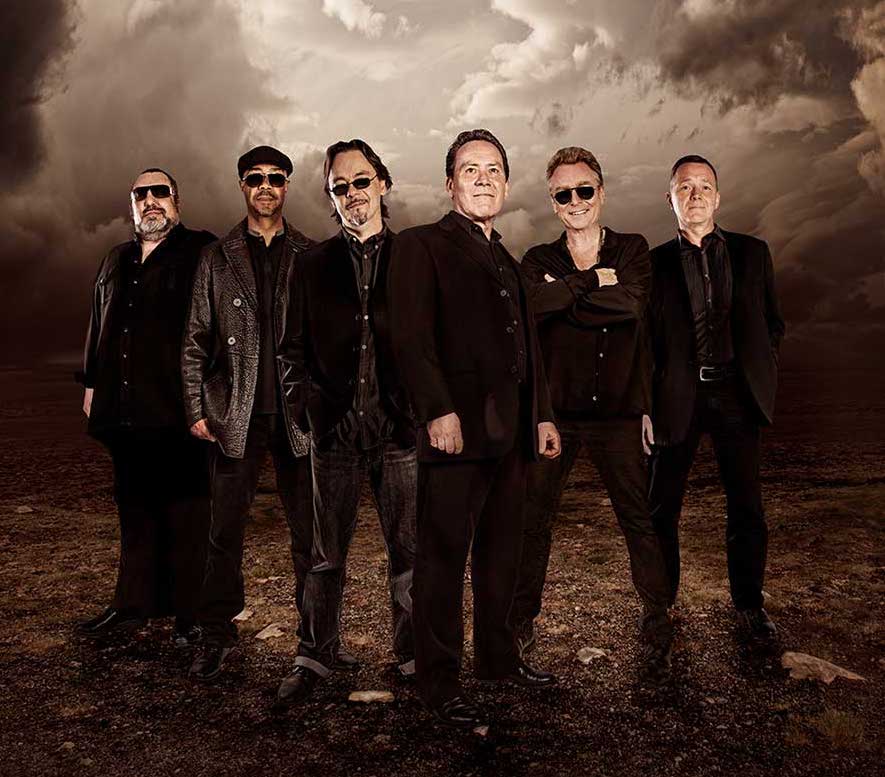 Named after an unemployment benefit form, UB40 started out with a social conscience before claiming commercial riches on the back of 70 million-plus sales worldwide, including no.1 singles in the UK and the United States, alongside Brit Award and Grammy nominations… By David Burke 
The multicultural make-up of reggae outfit UB40, comprising members of English, Scottish, Welsh, Irish, Jamaican and Yemeni heritage, reflected the changing face of Britain at the time, and arguably represented a microcosm of the diverse country it would later become. 
Formed in 1978 in Birmingham by a bunch of friends who knew each other from various schools, they got their first break when Chrissie Hynde caught the band playing a pub gig and offered them a slot supporting The Pretenders.
A debut single, Food For Thought, soon followed on indie label Graduate Records, peaking at No.4. Their first album, Signing Off, was recorded in a Brummie bedsit, but went on to achieve Platinum status.
UB40 finally broke the US in 1983 with the release of Labour Of Love, a collection of reggae favourites from the period between 1969 and 1972.
Among them was their version of Tony Tribe's cover of Neil Diamond's Red Red Wine, which reached the top spot on both sides of the Atlantic (in 1983 in the UK, 1988 in the US).They repeated the feat in 1993 with (I Can't Help) Falling In Love With You from the Sharon Stone movie Sliver.
Meanwhile, two further volumes of Labour Of Love were issued in 1989 and 1998, though neither could emulate the success of the original.
Thirty years after their inception, frontman Ali Campbell announced in 2008 that he was leaving UB40, ostensibly to pursue solo projects. But he revealed to Classic Pop in 2018: "I had problems with the management and I didn't trust them anymore." 
Campbell's older brother, Duncan, took over the vocal reins as the group carried on. By 2014, Ali had reunited with keyboardist Mickey Virtue and percussionist/trumpeter Astro and reclaimed UB40's legacy, the singer declaring: "I sat back for five years and watched my brother Duncan murdering my songs." Sadly, Astro died in 2021.
Duncan Campbell retired from UB40 in 2021, due to health issues, and was replaced by Matt Doyle (formerly of reggae band Kioko).
The must-have albums
SIGNING OFF, 1980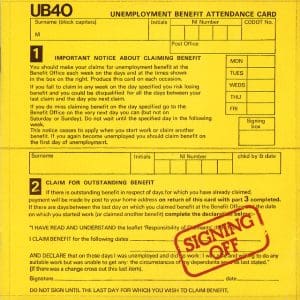 Pop and politics were close allies in the 80s, particularly on UB40's first album, whose social concerns were filtered through reggae and dub templates that emphasised the burgeoning influence of West Indian culture on Britain. 
King evokes the immortal figure of Dr Martin Luther King Jr. and his legacy; Food For Thought directs Western attention to African famine five years before Band Aid and Live Aid; Burden Of Shame exposes the darkness at the heart of British imperialism, while Madam Medusa pillories Margaret Thatcher.
Add to that a quartet of instrumentals and a couple of covers (Randy Newman's I Think It's Going To Rain Today and the stark blues ballad Strange Fruit), and Signing Off remains UB40's apotheosis. 
PRESENT ARMS, 1981
A year on from Signing Off, the sulphuric spirit that ignited UB40's debut was still burning on Present Arms.
They rage against war on the title track and religion on Don't Let It Pass You By ("There ain't no heaven and there ain't no hell/ Except the one we're in and we know too well"), while One In Ten ("I'm a starving Third World mother/ A refugee without a home/ I'm a housewife hooked on Valium/ I'm a pensioner alone") is a hymn to the dispossessed. Easy listening it's not.
The mood does lighten somewhat on Lamb's Bread and Don't Walk On The Grass, both of which champion the legalisation of cannabis.
A dub version was also released and became the first such album to make Britain's Top 40.
UB44, 1982
The title of UB40's third album referred to the form sent by the Department Of Employment to unemployment-benefit claimants who had missed their signing-on appointment. 
It would be their last consciousness-raising collection before swapping social commentary for classic reggae covers on Labour Of Love and subsequent albums.
The pick of the songs here are I Won't Close My Eyes and Love Is All Is Alright – the latter suggesting that "a little more hate" may be necessary in the great working-class struggle – while Astro does his toasting thing on The Key and Folitician.
NME damned UB44 with somewhat faint praise, Charles Shaar Murray opining that it was "very well produced and everything sounds good, even if it isn't brilliantly played". Ouch!
LABOUR OF LOVE, 1983
A calculated attempt to strike commercial gold, or a love letter to reggae and part of a crusade to spread the word about Jamaica's greatest cultural export? You decide.
Labour Of Love features 10 of UB40's favourite reggae tracks, including Please Don't Make Me Cry, Many Rivers To Cross, Cherry Oh Baby and the multi-million seller, Red Red Wine (the group's take on Tony Tribe's version of a Neil Diamond song).
According to guitarist Robin Campbell: "We'd wanted to do it for years. We wanted it to be our first album."
But drummer Jim Brown told a different story, intimating that the concept was hatched due to a dearth of original material.
Whatever the reason, the album well and truly put UB40 on the world map.
And the rest…
GEFFERY MORGAN, 1984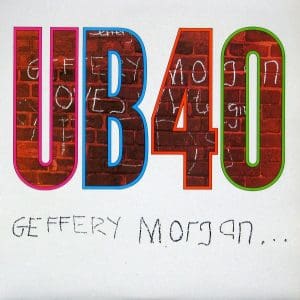 After Labour Of Love's reggae jukebox gave UB40 an international presence outside their native Blighty, they regained their compositional chops on Geffery Morgan (a name poached from a piece of graffiti spotted by Ali Campbell).
Arguably, the production and arrangements are among their most accomplished, while the songs once again pay homage to the West Indian roots of the music, sweetened by just the right amount of pop sensibility.
The best examples are Riddle Me, which tackles the hoary old chestnut of the English class system, and a lover's warning to his unfaithful other half, If It Happens Again. Brian Travers does a tasteful sax turn on Nkomo-A-Go-Go. 
UB40, 1988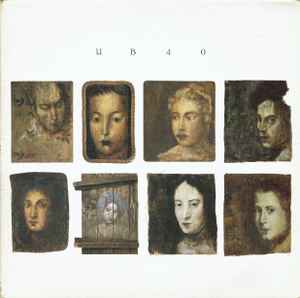 A slight return to their political roots, UB40's eponymous eighth LP (released on their own DEP International) also spawned a UK Top 10 hit: another cover, another collaboration with Chrissie Hynde, Breakfast In Bed following on from 1985's soporific I Got You Babe.
Come Out To Play finds the one-time Brummie radicals confronting heroin addiction ("The junk man's on the streets to say/ He'll make your dreams feel real today/ And steal your minds tomorrow"); Contaminated Minds, featuring Astro on lead vocals, lambasts those who play "judge and jury"; while, in contrast, Music So Nice offers some respite from it all, offering the "pure niceness" of a rammed dancehall.   
LABOUR OF LOVE II, 1989
The success of 1983's Labour Of Love, which gave UB40 their first No.1 single at home and in the US, prompted a second volume of reggae covers, this time focusing on the lover's rock genre.
Admittedly, Labour Of Love II may not boast material of the same calibre as say Red Red Wine, but there's still much to recommend it, not least the trio of singles, Here I Am (Come And Take Me), The Way You Do The Things You Do and Kingston Town.
Q magazine's Lloyd Bradley lauded UB40's understanding of reggae and pop, which "allowed them to cleverly combine the quirks of the former with the clean lines of the latter".
WHO YOU FIGHTING FOR?, 2005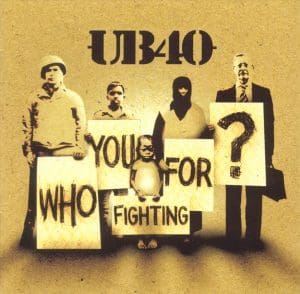 To some extent UB40 rediscovered their old piss and vinegar on Who You Fighting For?. They were riled by the state of the world in the new millennium – particularly the invasion of Iraq and the all-too-cosy relationship between America's George W. Bush and Tony Blair – giving rise to the likes of the title track, War Poem and Plenty More.
But the polemical gives way to the personal on One Man Woman, Reason and Gotta Tell Someone, and some surprising religious meditation on Sins Of The Fathers.
There are also covers of The Manhattans' Kiss and Say Goodbye and The Jamaicans' Things You Say You Love, and Lennon-McCartney's I'll Be On My Way.
The essential singles
FOOD FOR THOUGHT/KING, 1980
This was one side of a double A-side with King; while the latter was a live favourite, Food For Thought got the airplay that sent it to No.4 in the UK.
Guitarist Robin Campbell described it as a Christmas song, albeit one about the hypocrisy of the festive season: "The fact that there are starving people in Africa, and here we are all sat around eating our Christmas dinner and praising the Lord."
King addresses the lost direction of civil-rights activism more than a decade after the assassination of Dr Martin Luther King Jr.
ONE IN TEN, 1981
Arguably UB40's apogee, One In Ten refers to the percentage of the West Midlands workforce claiming unemployment benefit in 1981, though it's really an indictment of Thatcherism. The Iron Lady notoriously claimed there was "no such thing as society", and rising unemployment, the widening gulf between rich and poor and race riots seemed to support her assertion. 
The song's imagery pulls no punches: its various voices identifying themselves as "a statistical reminder of a world that doesn't care", "a housewife hooked on Valium" and a "beggar on the corner".
RED RED WINE, 1983
UB40 recorded this in tribute to Tony Tribe's 1969 version, not knowing at the time that its writer was none other than Neil Diamond, romantic troubadour of Sweet Caroline renown. "Even when we saw the writing credit, which said 'N. Diamond', we thought it was a Jamaican artist called Negus Diamond, or something," said Ali Campbell.
Diamond has reportedly said UB40's version is his favourite, though Campbell reckons "it annoys Neil no end that people think it's our song. Of course, he did make a lot of money out of it, but he's never sent us a card saying 'thank you'."
SING OUR OWN SONG, 1986
This anti-apartheid anthem, which features the African National Congress rallying cry, "Amandla! Awethu!", was predictably censored in South Africa – not only a badge of honour, but confirmation that UB40 had riled the racist regime.
Lifted from the largely disappointing Rat In The Kitchen, Sing Our Own Song includes a triumvirate of West Midlands soul queens, Jaki Graham, Ruby Turner and Mo Birch (mum of rapper Tenny Ten) on backing vocals. Brilliantly covered by Canadian singer-songwriter Buffy Sainte-Marie, it hit No.5 in the UK and secured top spot in the Netherlands. 
RAT IN MI KITCHEN, 1986
The story goes that Ali Campbell, newly domiciled in Birmingham's Balsall Heath, was having rodent trouble. Asked by Astro about ideas for new songs, he reportedly replied: "Oh God, I don't care about the album for a minute – I've got a rat in the kitchen!" Astro took the revelation as his inspirational cue and promptly penned Rat In Mi Kitchen.
Of course it's all very silly, especially when compared with UB40's earlier radicalism, but  the single made it to No.12 on the chart in 1987. 
BREAKFAST IN BED, 1988
Muscle Shoals songwriters Eddie Hinton and Donnie Fritts wrote Breakfast In Bed for Dusty Springfield, cheekily spinning the title line from You Don't Have to Say You Love Me, a 1966 British No.1 by the former Mary O'Brien. It was included on her classic 1969 collection, Dusty In Memphis.
UB40's version – their second two-hander with The Pretenders' Chrissie Hynde (after I Got You Babe) – wasn't the first time the song was given a reggae makeover. Jamaican producer Harry J spearheaded no fewer than three versions in 1972.
Only for the brave
GETTING OVER THE STORM,
2013
UB40's second album post-Ali Campbell was described by Astro – still in the band at the time – as "pants". It's not hard to hear why on country covers by George Jones, Willie Nelson and Jim Reeves. Astro subsequently left the band, telling Classic Pop the record was "the last straw" for him.
Did you know?
The Campbell brothers are all sons of the late Ian Campbell, an important figure in the British folk revival of the 1960s. Campbell Sr ran the Jug O' Punch folk club in Birmingham, where a young Ali made his singing debut, duetting with Fairport Convention fiddler Dave Swarbrick's daughter.
Despite selling tens of millions of albums, four members of the band were declared bankrupt in 2011.
When a teenage Ali Campbell was awarded compensation following an assault, he used the money to buy musical instruments for the band.
Ali was a judge on the New Zealand TV talent contest, NZ's Got Talent, but soon quit. "I didn't realise until I did it that it's about the hour's entertainment. I took the finding the talent stuff seriously," he said.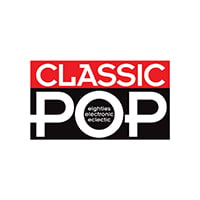 Classic Pop
Classic Pop magazine is the ultimate celebration of great pop and chart music across the decades with in-depth interviews with top artists, features, news and reviews. From pop to indie and new wave to electronic music – it's all here...