a-ha interview: "Diplomacy doesn't really work in a-ha"
By John Earls | January 25, 2023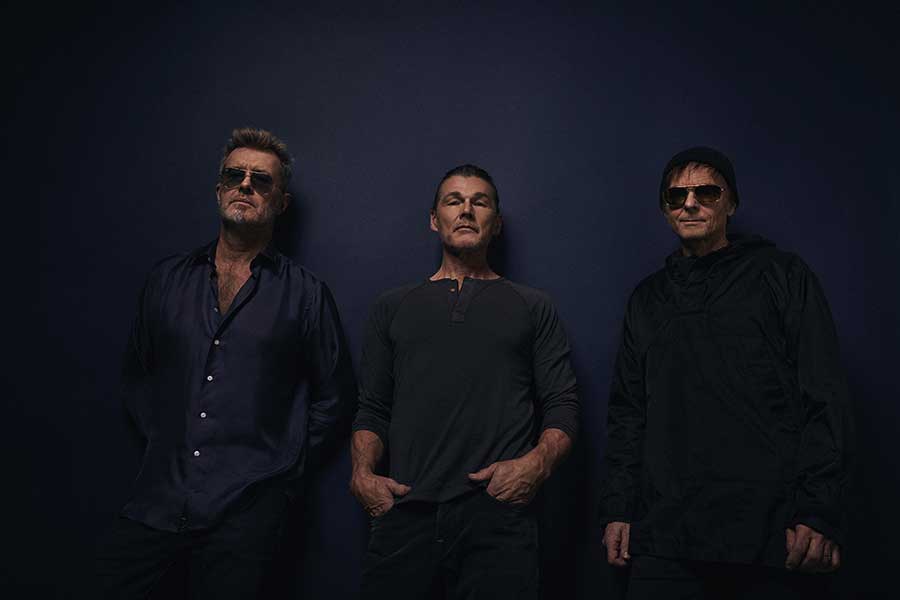 Seemingly on the verge of splitting for the third time when last year's documentary a-ha: The Movie brought their simmering tensions to the boil, with typical contrariness the band are instead releasing their first album for seven years – True North is truly beautiful, but, as the trio tell Classic Pop, this time it really could be a-ha's final statement…
"This is the way a-ha works, isn't it? We do a big goodbye tour, we vow never to play again, and two years later we're back doing shows. In our movie, there was a lot of, 'We'll never record again.'
"And here we are: new album. I've stopped giving thought to all the drama. This is an opportunity to give the fans more songs. That's as much as I look at it."
Shop a-ha CD & vinyl now on Amazon
Paul Waaktaar-Savoy laughs knowingly. The guitarist is aware that the feuds in a-ha are the stuff of legend now, referred to almost as much as the animation in the Take On Me video.
All three of the band know full well that the claim, "They hate each other, really", follows a-ha around like a sketch show catchphrase.
They're all equally adept at explaining why there are tensions but they also seem just as powerless to work out how to change, nearly 40 years after leaving Norway to try their luck in England.
With Paul and Magne Furuholmen as a-ha's main songwriters, you might think it's Morten Harket's role to be the diplomat in the band, using his voice as persuasively as he does in a-ha's music. Not quite.
"I'm not a diplomat," insists Harket. "I'm the executioner. Diplomacy doesn't really work in a-ha. It's not a language that's needed and it isn't effective. People as intelligent as me, Paul and Magne, we see everything that's on the table – and under it.
"Awareness is very high within the band, and it's not as if anyone needs soothing. That means it's tougher when we need to put a spade in the ground, because the soil in a-ha is harder. So I can't be the judge, only the executioner. If necessary, I let things have consequences."
Furuholmen tries playing down a-ha's tensions, stating: "There are a lot of assumptions about how we feel about each other. There's a lot of love and respect for the talent of each person in the band."
But the keyboardist accepts: "It's an entrenched situation where things flare up unnecessarily. There's a suspicion of people having their own agenda, which makes each of us act accordingly."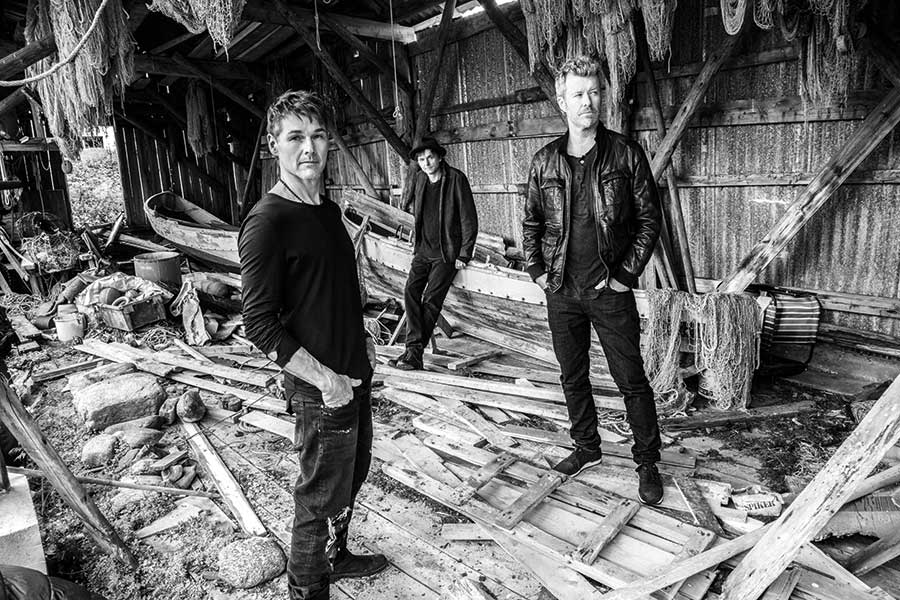 Those agendas were addressed in the startling documentary a-ha: The Movie in 2021. Director Thomas Robsahm's film is on the level of Metallica's Some Kind Of Monster for showing a band dubious of each other's motives.
The debate over who really wrote the title track of 2009's Foot Of The Mountain remains intense, more than a decade after a-ha split for the second time in the album's wake.
Waaktaar-Savoy acknowledges that disputes over who wrote what can seem petty to fans who only care that the songs exist in the first place.
He admits: "When we lived in the same flat in England, the competition was much more about the other music out there, not with each other. We couldn't sit and bitch about who wrote what, because we just had to write music that was successful and make good albums.
"When we go out to play, it's the songs from that first era that people want to hear. They go over best with the audience. You can push things, but there's something magic about the core of a-ha. And that gets lost a lot of the time."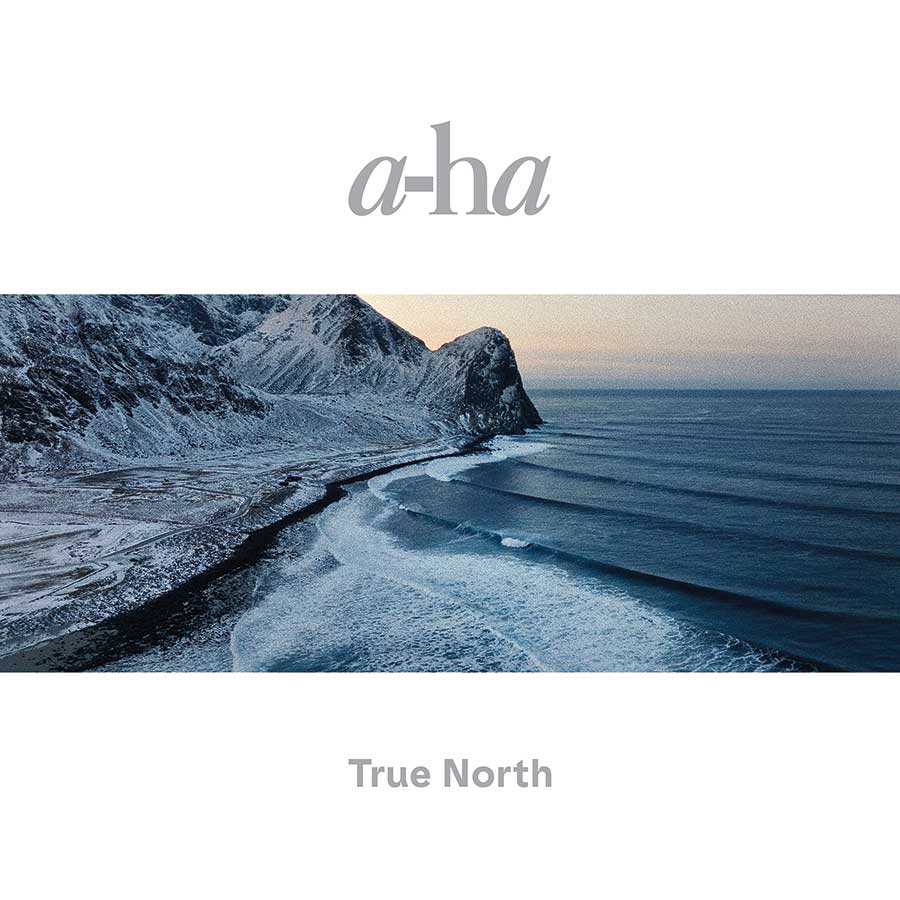 Buy a-ha True North 12″ LP now on Amazon
Harket believes the film at least shows how honestly the trio feel about each other, as he reasons: "It makes sense to be honest. The central tenet about the three of us is that we look for what is true. We need to be tough and demanding in our tensions.
"We have to examine: 'What is actually true here?' It's not my truth or your truth; things are true, or they aren't. What we believe, that may or may not be true, but there is truth to find. To not accept anything except the truth is very important."
Magne is more hesitant in how the documentary portrays the band, stating: "We all feel the same about a-ha: The Movie. It's not like one of us loves it and the other two hate it, and that's what a good documentary should do. But all three of us feel it lacks a focus on the music."
Paul is most outspoken against Robsahm's film: "I only watched the first cut and thought it was incredibly one-sided. And the way Thomas had sold it to us was: 'Let's make a film without the quarrelling and focus on the music.' That's not what he did.
"He sold me an idea he didn't deliver on. How we are seen as people always depends on whose Kool-Aid you end up drinking, and it's always… not my Kool-Aid. But my son saw a-ha: The Movie and I gather the final cut is much better. So I shouldn't nag about it."
The love and respect that Furuholmen mentions within a-ha for the music they create together is plain when Classic Pop speaks to the band over separate interviews.
Magne, the most gregarious and easy-going of the three, emphasises: "I have a lot of respect for Paul as a songwriter, and a lot of respect for Morten's talent at bringing our songs to a bigger audience than if we'd sung them ourselves."
Despite that admiration, the existence of new LP True North, seven years after a-ha's 10th album Cast In Steel, is a welcome surprise after the acrimony in a-ha: The Movie.
There wasn't one big "Let's do this!" conversation that sparked the 12 new songs, more a gradual and initially tentative realisation that an album might just be feasible.
"I work on lots of different songs continuously," continues Waaktaar-Savoy. "On some of them, I could definitely hear Morten's voice."
Meanwhile, locked down during the pandemic at home on the Norwegian coast, Furuholmen watched Bruce Springsteen's Netflix special filmed around his 2019 album Western Stars and wondered if a musical a-ha film, rather than a spiky documentary, could work.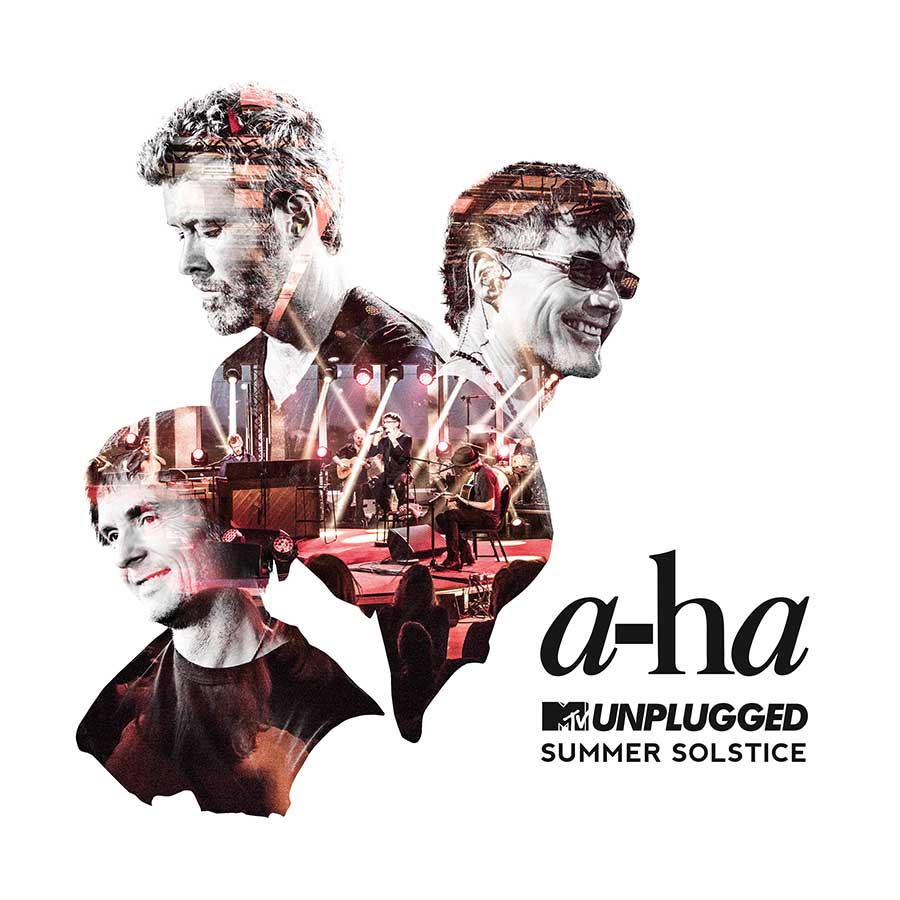 "I thought we could do an intimate concert in our home country and stream it to the world," recalls Magne. The band had enjoyed recording their MTV Unplugged special in 2017, with Furuholmen noting wryly: "That was a surprisingly pleasant ride, when we rallied around and felt closer than we had for many of the latter albums, because it was old material that we looked at in a fresh way.
"Also, we only had a short time together. We didn't spend four months poring over what song should be a single and all the other stuff which comes with recording a new a-ha album. We didn't want to go into that minefield again. We were looking for a way to celebrate our legacy by doing something together that wouldn't end up in tears."
Initially, a second MTV Unplugged was mooted, either of fans' favourite obscurities or of each member showcasing the best of their solo projects away from a-ha. But then Paul and Magne disclosed they had both written new songs that would be suitable for a-ha, so just maybe…?
Morten explains: "For me, True North started with Magne connecting with me. He sent me a demo of him singing Between The Halo And The Horn. I loved it, and was very keen to try my voice on it in the studio. But we all didn't feel like we wanted to go back into doing a studio album.
"We started very loosely treading the waters for something else, something that wasn't an a-ha studio album, because none of us knew where a-ha could go with that."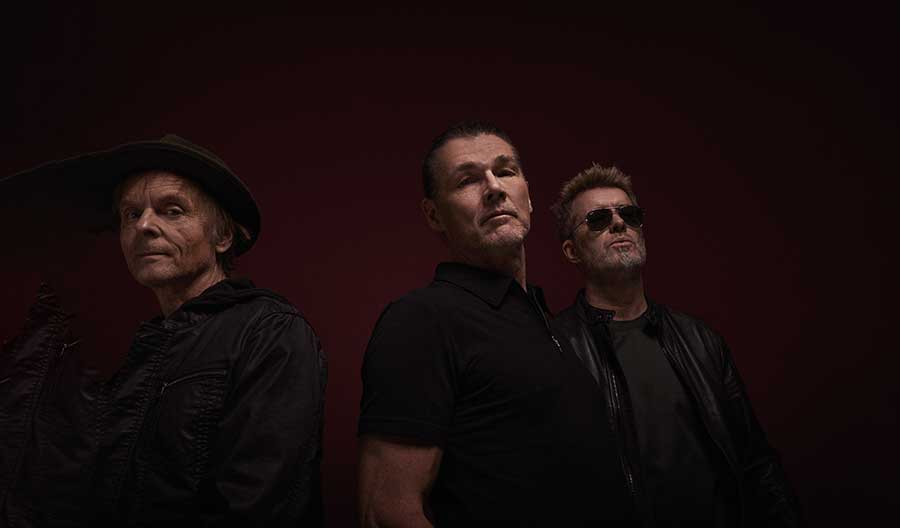 As well as "watching way too much Netflix like everyone else" during lockdown, Furuholmen would take his boat out onto the ocean. "I brought my guitar out with the boat, sitting meditating on the ocean," he smiles. "I guess that's why my songs are peppered with naval metaphors."
Magne had recently bought a farm in the north of Norway, near the Arctic Circle. He fell in love with the region, an idea developing. He remembers: "We've never done a project that shows the landscape which places us as people and artists.
"Fishing in the ocean has sustained generations of Norwegians, and then you have the double-edged sword of oil production, through which we've become wealthy while providing the world with energy, but at a very high environmental price. It all seemed like a perfect platform for making something that wasn't just a new a-ha album."
Eventually, that coalesced into deciding long-time a-ha photographer Stian Andersen should make a film of a-ha recording some new songs – hey, why not 12, enough for an album? To showcase the beauty of a-ha's homeland, Andersen's film would be shot in Bodø, 90km outside the Arctic Circle.
Recording the new songs with the local Arctic Philharmonic Orchestra would be filmed at Bodø's Svommehallen concert hall over just two weeks.
"All my relatives come from even further north than Bodø," Paul reveals. "For most of my summers as a kid, we'd drive up there. The sunshine was incredible. We recorded True North last November, and it was lovely to see the area in winter for the first time. The light was amazing and strange."
Although a photographer rather than a film director, Stian's relationship with a-ha made him the ideal choice to make the band's second movie.
"Stian was at the top of my list for the film," enthuses Paul, a shy and surprisingly sweet interviewee, blessed with a full-throated, warm laugh.
"He's very good at reading us. We've done so many photo sessions with Stian that he knows: 'OK, maybe don't ask them to do anything now.' He's very good at not being a pain in the ass. He's a great photographer, and now he's also a great director."
The 12 songs on True North comprise six tracks each by Paul and Magne. That sounds incredibly diplomatic, but it turns out a-ha's in-house executioner was largely responsible for which material made the cut.
"The last couple of decades in a-ha have become about which songs Morten wants to sing," says Magne. "He has opinions on which songs he can't sing. I wrote one for this album, God Is In The Details, which I thought really sounds like an a-ha song. But Morten really didn't want to sing it, because of his own beliefs."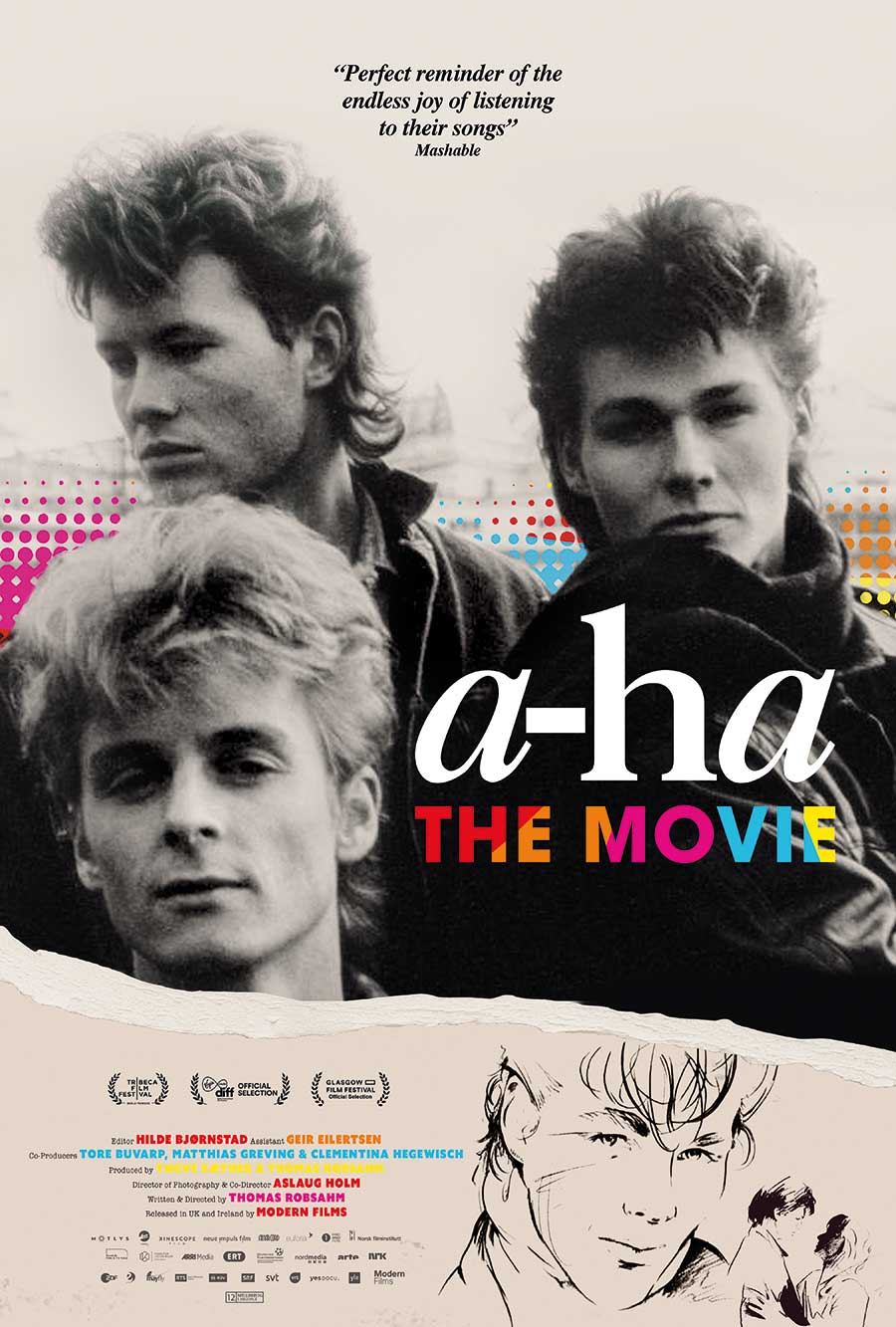 Arguably the most trademark a-ha banger on True North, the euphoric disco Make Me Understand, also nearly didn't make the cut.
Paul explains: "Whenever that song came up for discussion, I was thinking: 'Yeah, that's one that would have done well for us in the past.' It's so very a-ha. But that shows what I know, because Morten just didn't want to sing it. I was saying to him: 'You don't want to sing this one? But it's totally Scoundrel Days!'
"I just don't know what works anymore. Make Me Understand and As If are the songs on this album which are most like what a-ha have done before, I think."
Gallingly for lovers of pop feuds, it was Furuholmen who helped rescue Waaktaar-Savoy's Make Me Understand. Magne discloses: "Morten was uncomfortable with Make Me Understand, but I pushed him to do it, as I think it's a great song.
"It should definitely be on the album, but it came dangerously close to not happening, as Morten was adamantly against the verse and I couldn't understand why. But there we go – it's a complicated process to get us to agree!"
Intriguingly, Harket gives no hint of any issues with the song when he's asked about it. The first member of a-ha to be interviewed, Morten simply says: "I love that song, it's a lot of fun."
The frontman is more forthcoming in explaining how much it matters that a song is right for him to sing. For a man of 63 years of age, Harket and his voice are in almost disgustingly good condition.
He doesn't seem to have altered one iota from the singer who glided through the high and low notes on Hunting High And Low like a champion skier on the beginners' slopes.
Unsurprisingly, it isn't as easy as Morten makes it look. "If I connect with a song, I can be of service to it," reasons the singer, a friendly if earnest talker, a far deeper thinker than the "Ooh, those cheekbones!" stereotype of the past 37 years.
"When a song strikes a chord in me, I become a true medium for it. When it works, I don't hear me singing it. It doesn't seem quite me, because I just hear the complete song.
"But then there are those where I have to just try to do my best and I feel like I'm always trying for something that isn't there. And the songs where I don't think it works? They're the ones I do have ownership of. They're mine, and they're mine because they didn't work."
Harket then undercuts this heartbreaking struggle with his singing when asked what his vocal routine is: "I have a vocal regime, and it's this: 'Don't do anything.'"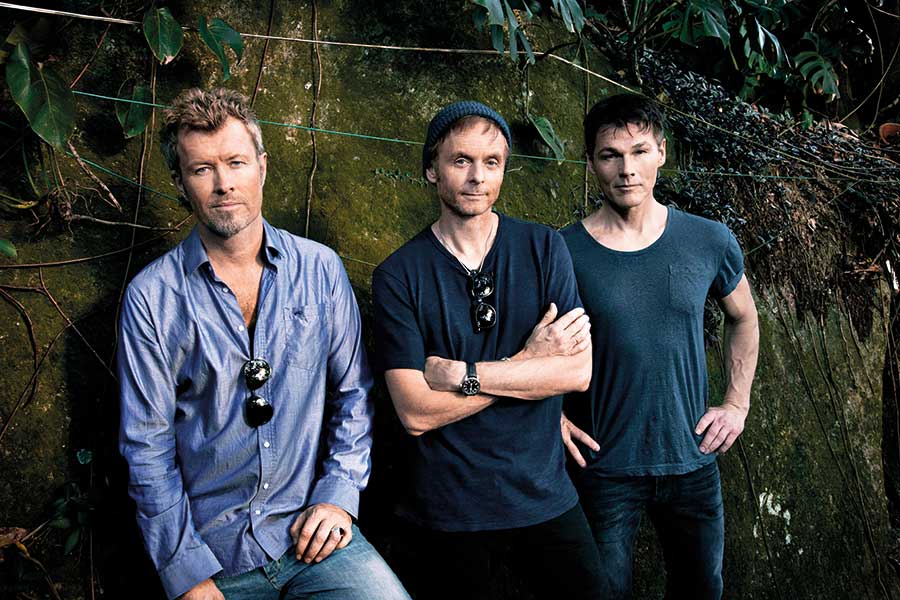 As Classic Pop laughs at the idea that Morten Harket isn't at the honey and lemon and practicing scales every hour, he insists: "I'm not joking! I don't do anything at all. Sometimes there will be something stuck to your vocal cords which needs removing to control the voice – phlegm, maybe – but that's a clean-up process.
"I never warm up, I don't prepare. When I go to record, I go into performance mode. That's what matters every time, because you're in that mode or you're not."
In a-ha: The Movie, Harket's partner, Inez Andersson, says the singer's perfectionist streak has loosened slightly. She revealed it was only recently that Harket had been able to enjoy a-ha's concerts, rather than obsessing over every note.
"I'm very much conscious of letting go," ponders Morten. "But it's not easy for me. It takes a mental effort of some dimension to let go, because I'm not comfortable when things aren't right. It tightens my grip. When a song works, it's like silk. I become playful, and it saddens me when I can't be playful. Conditions are often difficult when I sing, so it's a pretty hard to do what I do."
There's a rueful laugh, as Harket is acutely aware of how demanding he is to work with. "Any engineer has a really tough job to serve what I need."
Which all makes it incredibly unfortunate that Bodø's Svommehallen concert hall was an absolute bloody nightmare to record a new album in.
"My original hope was that we'd make this album in the studio and be filmed recording it there," sighs Waaktaar-Savoy. "It became more about how it looked on film. It looks good, but that hall was so difficult.
"I pushed for the studio as I knew it'd be impossible to record strings properly in the hall. If you place the mics too close, you don't get the full spectrum of the orchestra's instruments.
"With bass, guitar and drums happening at the same time, it's easy to get more of that than the strings. Morten had such a challenge vocally trying to sing the right way with all of that. Recording the album became a very technical exercise. We had to fix a lot."
"It was quite tough," agrees Harket. "To start with, it's a concrete auditorium. Then you've got a philharmonic orchestra in at the same time. That's an acoustic graveyard, and you can see that in the film.
"I'm completely frozen, as my focus is absolutely on trying to pitch my vocals and I had a hard time hearing what was happening. But the reason for doing it that way was for the cinematic perspective. In that regard, hey, it was great!"
That True North is so majestic is testament to its songs. Waaktaar-Savoy brings the mighty pop tracks like Hunter In The Hills and Bumblebee, while Furuholmen offers up the beautiful simplicity of Between The Halo And The Horn and Bluest Of Blue.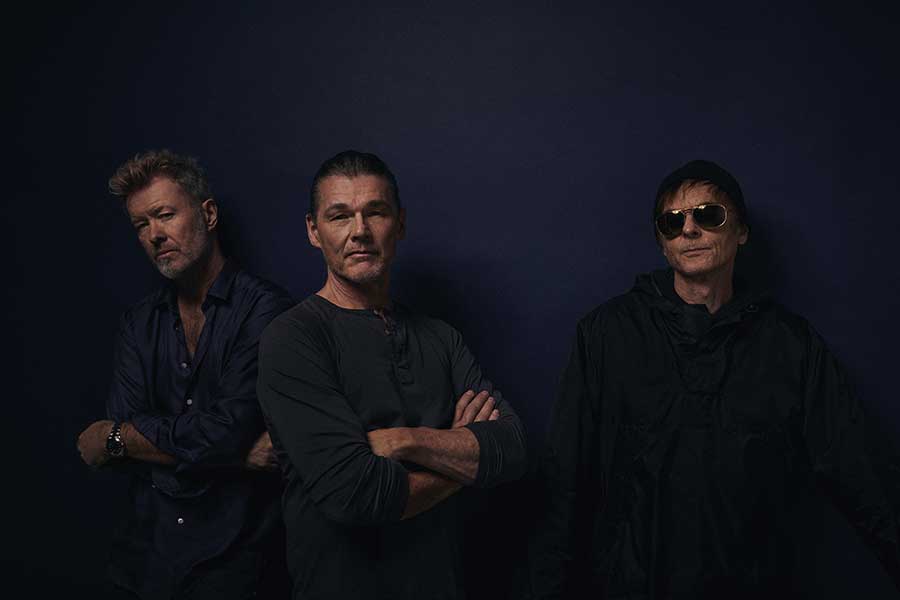 "We've always been good at optimism, or at least sounding optimistic," laughs Paul. "When people hear Take On Me done on an acoustic, they go: 'Oh, that's really a sad ballad!' Morten's voice means darker lyrics can sound pop and disguise the darkness.
"We can make a dark song sound pop, and a pop song sound like there's more going on than there really is. That's one of our strengths, playing with both those sides."
How much of an optimist is the guitarist really, then?
"I live with a pessimist," he says, referring to his wife, filmmaker Lauren Savoy. "It means I'm an optimist. My wife is drowned in doomsday politics, the state of democracy, Covid… I have to be the balance to that. But obviously there's a barrage of bad news on an hourly basis, so it's a lot to deal with."
That optimism is expressed in the infectious Bumblebee, an aptly honeyed slice of summery pop that's a tribute to Paul's older sister Tonje.
"My sister worked for an institution in Oslo that helps bees," he explains. "She's in the song as the bumblebee inspector. When I was in a punky indie band with Magne before a-ha called Bridges, some of our shows were an absolute disaster.
"But I could always rely on my sister to be the one uplifting element. She gave me such a boost in those early days, and I wanted to put her in a song to say all of that."
Many of Furuholmen's songs on True North tackle climate change, inspired by those ocean meditations.
"Our lyrics have always represented natural phenomena," Magne points out. "Some fans have even counted how many times that wind and rain are mentioned in our catalogue, so it wasn't too alien to imagine our songs placed in a Norwegian oceanfront setting. The film captures some of that beauty and drama of Norway.
"I've made a conscious decision to shy away from trying to be clever and vague, to be more direct in these songs. I see a lot of courage and conviction in the young, which gives me hope for our future.
"Art has a place in bringing people together, especially at a time when we live in a polarised world of disrespecting people who have differing opinions. Any artist's audience is a composite of people with very differing backgrounds and views. So long as you have something in common, that should be celebrated."
It's all too easy to see a metaphor there for a-ha's differing views being celebrated in True North. So, after this one, when will we see a round dozen of a-ha albums?
Morten: "I have no idea. True North may very well be the last thing you hear from the band. I just turned 63, and it's quite taxing to do those long tours. Who knows?"
Paul: "We've said the opposite of what's then happened so many times, I'm not going to go there. We've got this album. Let's get this one out and take it from there."
Magne: "I didn't think there would be anything ever again after 2010, so I'm probably the wrong person to ask. I started finding myself thinking it might be possible to make a new a-ha album and, lo and behold, it has been possible. So I won't say it's the end of a-ha. But if this is our last statement, I'm completely content."
That's a-ha, then: not definitely carrying on, not definitely splitting up. But definitely able to make magic in concrete.
True North, the album, is out now via Sony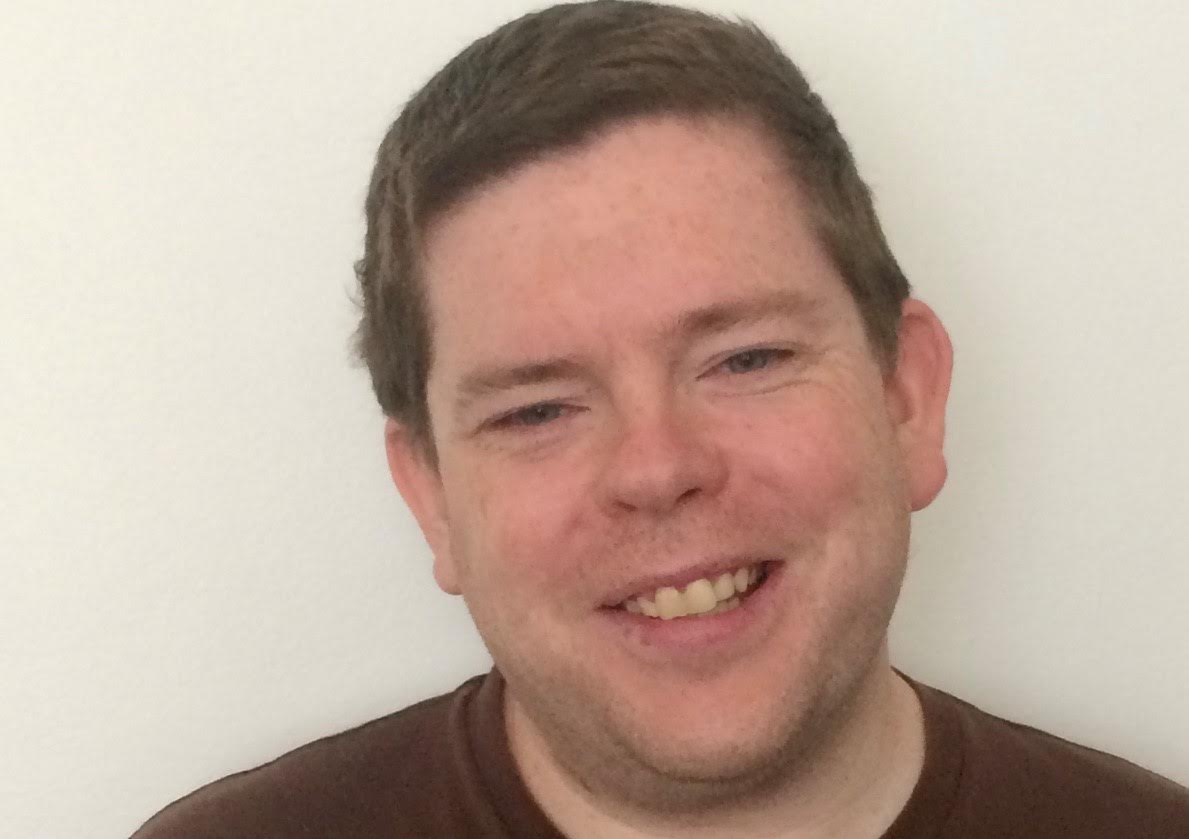 John Earls
Writing for Classic Pop since our first issue, John has been to Adam Ant's house, sworn at by Bob Geldof, touched Johnny Marr's favourite guitar, interviewed Richard Coles on his vicarage bed and serenaded with Last Christmas by Shirlie Kemp. John first specialised in writing about music as editor of Teletext's Planet Sound music column from 2000-09 and now writes about pop for a range of magazines and national newspapers. A Luton Town fan, John also writes about football. His bucket list interviews for the magazine are Grace Jones, Kylie, Siouxsie Sioux and Andrew Ridgeley.