a-ha albums – the complete guide
By Steve Harnell | January 31, 2022
Classic Pop salutes the reluctant teen idols and kings of Nordic melancholia with an in-depth look at the a-ha albums 

Hunting High And Low
Released 1985
Label Warner Bros
Just think, if it wasn't for Take On Me's eye-popping game-changer of a video propelling the single to worldwide success, a-ha could very possibly have sunk without trace. That, in turn, would have robbed us of one of the finest synth-pop albums of the 80s; a noir gem that ranks among the all-time great debuts.
Sadness is at the heart of much of A-ha's output – melodic Nordic melancholia if you will – and there's an abundance of that here. Early devotees of The Doors, the trio's heads were turned once they moved from Norway to London in the early 80s by the nascent New Romantic scene.
Harket's acclaimed cheekbones made him a much-desired scenester in the capital's clubs and their gradual immersion in synth-pop had a tangible effect upon their early material. Although demos would often be composed on Paul Waaktaar-Savoy's acoustic guitar they were transformed with the addition of a LinnDrum machine and Prophet-5 synth.
By the time the album was recorded at Pete Townshend's Eel Pie Studios on the banks of the River Thames, the trio had found their sound.
The irresistible Take On Me opens a debut LP that's shot through with anguish, dread and unease. A-ha's initial template of hook-laden melodies allied to desolate, windswept lyrics was executed perfectly.
The title track is a sophisticated, string-laden ballad, with a wonderful vocal from Harket – one of many on an album that features his distinctive and at times outré falsetto. His high notes on Living A Boy's Adventure Tale are equally arresting (with perhaps a od to Morrissey in its vibrato-laden warble).
Arguably the LP's finest moment, and best overall group performance, is the astonishing The Sun Always Shines On TV. A-ha's first and only UK No.1 single swells into a turbulent rocker; keyboardist Magne Furuholmen's mid-section turnaround is another dazzling move.
Amid the dolorous sonic textures, Love Is Reason is, dare we say it, almost perky. Its top-line synth melody wouldn't be out of place on a Stock Aitken Waterman hit two years later. On the face of it, the fizzing I Dream Myself Alive would seem equally upbeat but Harket can't resist plunging into the depths of despair ("Right from the start, I knew this world would break my heart").

Despite being written on a celebratory trip to Tenerife to mark their first publishing deal, the anguished Here I Stand And Face The Rain is trademark A-ha. A dread-filled ode to an unknown future, there was a seriousness about the group that marked them out as a wholly different proposition to many of their pop peers.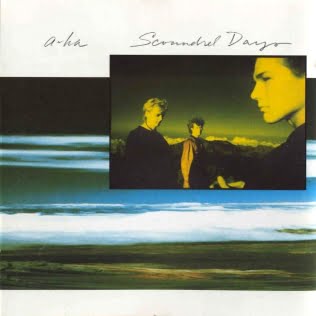 Scoundrel Days
Released 1986
Label Warner Bros
Always ill at ease with their pin-up image, A-ha's second album was a clear assertion of their harder-edged influences. Morten Harket has always viewed the trio as a rock band rather than a pop group, and that was never more in evidence than on this hastily-assembled follow-up to the 10 million-selling Hunting High And Low.
With the music and lyrics for Scoundrel Days wholly taken care of by Waaktaar-Savoy and Furuholmen, Harket's contributions were limited only to his vocals here.
As Paul told Classic Pop in 2017, the record was mostly written on tour amid the whirlwind of success brought on by Take On Me and their debut LP: "We can only blame ourselves. We felt we had a chance to get our foot in the door so we weren't too precious if people offered us an interview. We should have said 'no' more often but we didn't know Take On Me would take off."
In parts, A-ha's sonic palette is expanded to include live drums – Michael Sturgis' impressive playing is the engine room behind The Swing Of Things and I've Been Losing You (the latter features a gorgeous chorus and an expansive production sheen). October is a delicate waltz that could have come from the pen of Burt Bacharach, an odd hushed sidestep amidst all the attendant bluster.
The undoubted highlights are the mid-album one-two punch of Manhattan Skyline and Cry Wolf; the former a dramatic stop-start tension-filled ballad – the meditative F major part-written by Furuholmen and the neo-metal D minor section by Waaktaar-Savoy – Cry Wolf, meanwhile, boasted a bravura vocal performance from Harket.
There's an urgent momentum to We're Looking For The Whales that recalls the propulsive Take On Me and the electro cowbell-infused The Weight Of The Wind rattles along nicely.
Closer Soft Rains Of April could be the Norwegian trio's answer to Prince's Sometimes It Rains In April from Parade. It's also a blatant expression of their discomfort with life on the pop treadmill ("I am on the phone, oh I'd like to go back/ Is it raining back home? I'm so alone"). A troubled but still tuneful album at heart.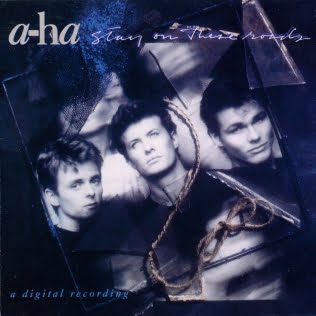 Stay On These Roads
Released 1988
Label Warner Bros
Marking the end of the band's opening trilogy of commercial synth-pop, the beatific title track ballad is hardly the call-to-arms you'd expect to open proceedings, as fine as it is.
There's a sense of defiance at play here, but also one of resignation as A-ha battled their dual instincts for experimental artiness and mainstream success. No doubt sensing the way the wind was blowing, A-ha's label rinsed Stay On These Roads of five singles; the trio's desire to win over a more adult audience would see them distance themselves from their pop roots on subsequent releases.
There was still time, though, for one final drink in pop's last chance saloon. The frothy fun of Touchy! was something of an album anomaly and a million-seller to boot. Could it even have been a tongue-in-cheek observation on their own artistic wilfulness at odds with the opinions of their pay- masters? ("This time you've gone too far/ You know how touchy we are.")
More typical of the seriousness at the heart of the album is The Blood That Moves The Body, reportedly influenced by Japanese teen suicides and dropping in literary references to Eyes Of A Blue Dog by Colombian novelist Gabriel García Márquez.
A fraught collaboration with John Barry served up Bond theme The Living Daylights – the group claim Barry's contribution to the track didn't warrant a co-writing credit – but it remains one of the most striking things here. Morten's impassioned vocals and Magne's synth lines make it one of the better song entries in the 80s Bond canon.
More restrained is the hushed beauty of There's Never A Forever Thing and You Are The One, which returns to their familiar early territory of a melodic arrangement working as a Trojan Horse for a bruised melancholic lyric.
Intriguingly, the Mariachi-influenced final track You'll End Up Crying is a glimpse into a more expansive sonic universe. Their pure pop days were over. Now it was all about credibility.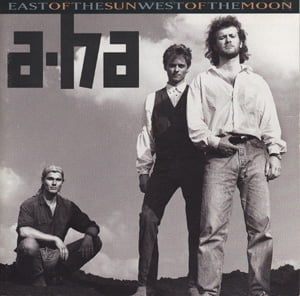 East of the Sun, West of the Moon
Released 1990
Label Warner Bros
Tears For Fears' Ian Stanley comes on board as co-producer to oversee A-ha's transition to adult-oriented territory. But by now the trio were coming apart at the seams. "I don't think we were focused on this [LP]. We were fighting too many demons, trying to avoid things. We weren't together as a band," Harket mused.
Despite its less than conducive genesis, there's much to admire here. A slow-burner of a record – it rarely shouts for attention – there's a diversity in its arrangements and instrumentation that demands reappraisal. The Everly Brothers' Crying In The Rain, which gets us under way, is a perfect fit for a-ha, and their deft cover is a sophisticated update.
The trio reach back to their earliest key influence, that of The Doors, for the walking groove of Early Morning and throw in the obligatory late-80s/early-90s sax solo for second single I Call Your Name, a track that wouldn't sound out of place on a Bruce Hornsby record.
More interesting is the blues rock muscle of the dynamic Sycamore Leaves and there's a telling insight into the band's failing dynamic with jazz ballad The Way We Talk, its lead vocal courtesy of Magne. Cold River even features cavernous drums, a throaty bassline and rocking Paul guitar solo. My, how they'd grown.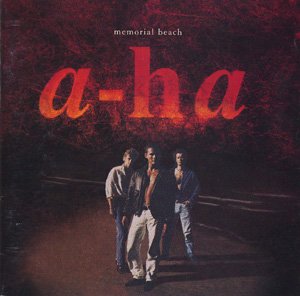 Memorial Beach
Released 1993
Label Warner Bros

Although this was recorded primarily at Prince's Paisley Park studios, sadly The Purple One didn't turn up to lend his unimpeachable skills to the sessions.
There's a little Kiss-style chopped funk guitar underpinning Move To Memphis but, aside from the contribution of Prince collaborator David Z as producer, the influence of Minneapolis' most famous son is almost entirely absent.
An outlier in A-ha's album back catalogue, Memorial Beach has been unjustly forgotten. Dig in again and you'll unearth a few gems. U2's Achtung Baby seems to hover over Dark Is The Night For All, particularly in its guitar textures, ditto for Angel In The Snow – written by Paul as a wedding gift to his bride Lauren – which melds an Edge-like ambience to a subtle use of the Funky Drummer sample.
Meanwhile, the dense, bass-heavy rumble of How Sweet It Was really is all about the groove on a record that time and again emphasises the sonic bottom end more than any of their previous work.
The lyrical essence of Lamb To The Slaughter wouldn't be out of place on a Nick Cave & The Bad Seeds release and the electro rock thump of Between Your Mama And Yourself is another slice of sly, dark funk.
If this has slipped off your A-ha radar, it's time to get reacquainted.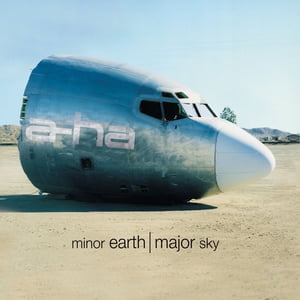 Minor Earth Major Sky
Released 2000
Label Warner Bros
After a five-year hiatus following the collective shrug that greeted the under-appreciated Memorial Beach, A-ha made their comeback at the 1998 Nobel Peace Concert in Oslo, writing Summer Moved On especially for the occasion.
Their sixth album was then pieced together over the next two years, finally seeing the light of day in April 2000.
Frustratingly, though, for the band, their record company baulked at the original results and called for Niven Garland to remix the album almost in its entirety to create a more radio-friendly finished product for the German market. As cynical as that plan was, it did the trick; Minor Earth… subsequently topped the charts there.
The opening title track feeds off the kind of throbbing electronica that mid-period Depeche Mode dealt in on Songs Of Faith And Devotion; it's an intriguing call to arms which the remainder of the album doesn't entirely live up to.
The lilting Velvet found Waaktaar-Savoy returning to an old song of his from the days of his band Savoy. However, the clear standout here is aforementioned wistful ballad Summer Moved On, boasting some dramatic moments of stabbing strings and another Harket falsetto masterclass.
Morten now reportedly holds the European record (yes, people keep a track of these things) for the longest note held in a Top 40 pop song – it's 20.2 seconds if you're counting.
There's a little of Garbage's Stupid Girl to the bouncing bassline on The Sun Never Shone That Day, an unusually optimistic lyric from the oft-dolorous trio and The Company Man could be their own music industry grouse along the lines of Pink Floyd's Have A Cigar from Wish You Were Here with the acidity dialled down just a little.
The ode to loneliness on Mary Ellen Makes The Moment Count leaves us on an impressive note; an electronica Eleanor Rigby with a baroque backbone.
However, an abundance of mid-paced ballads means that Minor Earth… rarely gets out of second gear. A little more fire in their belly wouldn't have gone amiss.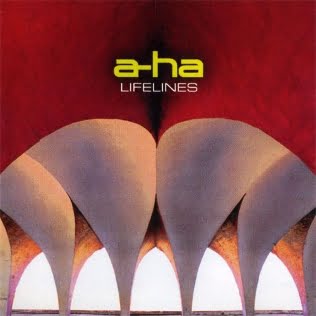 Lifelines
Released 2002
Label Warner Bros
Like its predecessor Minor Earth…, the hour-long, 15-track Lifelines is something of an epic. A-ha throw everything but the kitchen sink into the production. What it lacks in coherence, Lifelines arguably makes up for in diversity.
New Order and Pet Shop Boys producer Stephen Hague is on board to helm an opening trio of sophisticated synth-pop, a natural enough fit. The opening title track gets us underway in reflective and relaxed mode and Hague's trademark electronic pulses add sophistication to the insistent You Wanted More, which also boasts nuanced additional strings.
More intriguingly, it's the duo behind the mixing console of Madness' biggest hits – Clive Langer and Alan Winstanley – who also feature prominently on the record.
They bring a Britpop bounce to the uplifting Afternoon High, included here as a demo version for some reason, and some grandiose bluster to Oranges On Appletrees, which in odd moments recalls the John Barry bombast of A-ha's Bond theme. Also pitching in on production duties was Ian Caple, a veteran of the likes of Shriekback, Kate Bush and Adam Ant.
Delicate ballad Time And Again is the trio at their prettiest and the acoustic-led A Little Bit is equally tender. Album centrepiece Turn The Lights Down is a romantic duet featuring Harket and Anneli Drecker, frontwoman of Norwegian dream-pop outfit Bel Canto.
Vying for a place on the honours board is electro-pop gem Cannot Hide, which finds the sweet spot between New Order and Depeche Mode's lighter moments.
While the album stalled at just No.67 in the UK, it sold strongly in Europe, shifting an impressive 1.5 million copies underlining A-ha's enduring appeal.
Furuholmen described the sessions for Lifelines as "characterised by long-drawn-out periods of creativity and huge amounts of conflict."
The band's relationships may have been on as much of a knife edge as ever before but the internecine strife played out on a record that refused to see them rest on their laurels.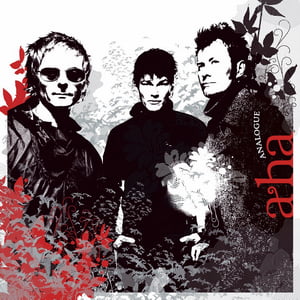 Analogue
Released 2005
Label Universal
While Lifelines was appealingly all over the map, Analogue's trump card is its coherence – and a thoroughgoing quality in its songwriting which marks this out as among A-ha's best long-players since their opening duo of 80s records.
Britney Spears' hit-maker Max Martin was drafted in to give some radio-friendly polish to the title track (a reworked version of original song Minor Key Sonata (Analogue) where its surreal lyrics were jettisoned in favour of something more conventional and refitted with a catchy chorus), it's the canny signing of Swedish producer/songwriter Martin Terefe that's the headline news here.
As befits its title, Analogue is a back-to-basics affair, a crystallisation of their songwriting principles that harks back to the best in 60s and 70s pop and rock rather than their 80s synth-pop years. The appearance of Graham Nash on backing vocals for two tracks is further evidence of such classicism.
Originally intended to be included on the soundtrack for The Da Vinci Code, terrific opener Celice gets us off to a pumping start. A cracking single, it topped the charts in Norway and made runners-up spot in Russia. A-ha were still very much a going concern as a hit-making band.
Nash provides understated backing vocals on the ethereal Cosy Prisons, Harket's pristine pipes are equally moving. The CSN mainstay is back for the gorgeous Over The Treetops, too.
A-ha even kick out the jams for the stomping tongue-in-cheek Halfway Through The Tour, it's ELO on steroids with Furuholmen rattling away on a pounding piano part and squelchy retro 70s synths. The Beatlesque anthem Keeper Of The Flame beats Keane at their own game – complete with Ringo-style drum fills and loping backbeat – while the woozy atmospherics of White Dwarf seamlessly merges nu-folk with pop to tantalising effect.
And pop's elder statesmen leave us with a beautiful wracked ballad looking back on days gone by. Furuholmen's piano-led The Summers Of Our Youth is a fine duet with Harket ("What are you gonna do when time is up? What are you gonna do when lights go out?").
It's bleak, beautiful and an oddly uplifting closer. A-ha in a nutshell, effectively.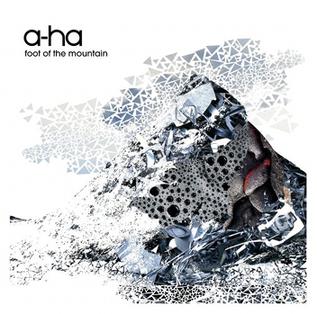 Foot Of The Mountain
Released 2009
Label Universal
Very much a volte-face following the organic instrumentation that featured on its predecessor, A-ha's ninth studio album saw them return to their synth-pop roots. No doubt conscious of the likes of The Killers, Keane and Coldplay who followed in their slipstream, Foot Of The Mountain was unapologetically electronica-dominated.
Magne describes the album as one that "incorporates the key elements that first defined the band: soaring vocals, synth hooks, yearning lyrics and melodic melancholia."
Once again, the trio go for a multi-producer approach, most notably Steve Osborne, once of the Perfecto remix team with Paul Oakenfold, but latterly a major player in his own right via collaborations with New Order, Doves, Elbow and U2. By 2009, solo projects for Morten, Magne and Paul had slowed the momentum of A-ha's reunion down to a crawl with the latter particularly frustrated at the length of time it took band projects to come to fruition.
Recording for Foot Of The Mountain was eventually crammed into a relatively brief five-month gap in their schedules across a variety of studios in the UK, US and Europe.
Thankfully, that scattergun approach to recording didn't overly affect the finished product. Everything on the album feels like it's of a piece. A-ha keep strictly to their synth-pop roots with a mid-80s sheen covering everything. Waaktaar-Savoy was influenced by Arcade Fire's Neon Bible on the electro blues Riding The Crest and memories of his first trip to New York on The Bandstand, a pulsing slice of retro synth atmospherics.
There's a mid-period Depeche feel to the slow-burning What There Is, while the title track is an evocative look at the lure of the natural environment ("Silence always wins/ Build a home by the foot of the mountain/ We could stay there and never come back").
A No.5 place in the UK album chart underlined A-ha's continual relevance as a pop force.
Cast In Steel
Released 2015
Label Universal
After yet another band retirement following Foot Of The Mountain, this unexpected and fractured follow-up arrived six years later. Driven by Waaktaar-Savoy, keyboardist Furuholmen wasn't even sure he wanted any part of it: "The other two wanted to do [the album] and I had to decide: do I block it, or let them do it without me."
Paul was also seemingly disappointed by the lack of band dynamic at play – at no time during the album's recording were all three members in the studio at the same time.
A catalogue of producers also hints at the piecemeal genesis of this LP. The string-laden ballad Under The Makeup is the clear album standout and boasts some of the drama of old, as does the driving Forest Fire, a tasty mélange of 80s synths and choppy guitars.
As ever, Magne can be relied upon to serve up something off-kilter and his Mythomania is an almost-John Carpenteresque retro synth delight; equally brooding is his Giving Up The Ghost.
The reappearance of producer Alan Tarney on three tracks brings A-ha full circle. Yet Cast In Steel doesn't see the band return to its glory days. It's patchy, plodding in places and often missing the emotional intensity that marked the group's best work.
If a-ha wanted to cement their legacy with a latter-day classic, Cast In Steel wasn't it.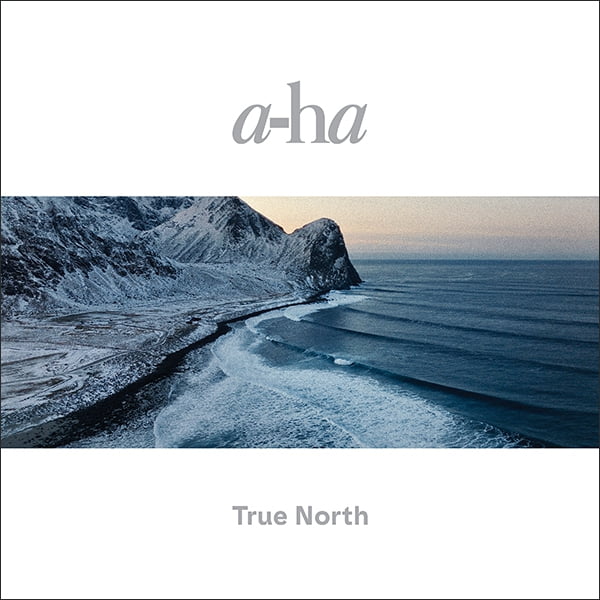 True North
Released 2022
Label Sony
One of the most underrated music documentaries in ages, it's strange that 2021's a-ha: The Movie isn't spoken of in the same startled tones as Metallica's Some Kind Of Monster or Bros' After The Screaming Stops for depicting a band all too happy to discuss their internal rivalries. At least a-ha made it relatively obvious that they respect one another. But it was also very apparent that a new LP to follow 2015's Cast In Steel would need a miracle.
This being a-ha, welcome to their miraculous 11th album. As the band admit in this issue, the diplomacy involved was worthy of Middle East peace talks. It's no coincidence that Magne Furuholmen and Paul Waaktaar-Savoy each get to write the same number of songs, six apiece.
It continues to be remarkable how a-ha manage to be mature enough to keep their battles away from the music. True North is right up there, their finest since at least their 2000 reunion record, Minor Earth Major Sky.
To generalise, Waaktaar-Savoy provides the pop while Furuholmen brings the emotion. Make Me Understand is pure Paul, a slick Hall & Oates-infused banger with a-ha's early energy, whereas Bluest Of Blue is Magne-ficent, a nursery rhyme whose simplicity would be twee with less capable craft than Furuholmen and with less beautiful voices than Morten Harket. It may well make you blub, as could the stirring folk of Between The Halo And The Horn.
Anyone wanting a-ha to try for another Bond theme is offered the dramatic Hunter In The Hills, while the absurdly infectious As If has Hey Jude levels of bombast. It's stunning, in line with the best songs a-ha have ever made.
Oddly for a band able to invest so much emotion in the mundane, the title track with its message of homecoming and climate change, is the one song which sounds stilted, even Harket's voice strangely subdued. It's of little consequence, when elsewhere we're treated to Bumblebee's simple upbeat sunshine and Forest For The Trees casually showing a-ha can be adept jazzers when they're of a mind to, while simultaneously crafting another mighty chorus.
Harket and Waaktaar-Savoy state they wish they'd chosen a more functional studio than the breathtaking yet impractical orchestra hall this LP was created in for the accompanying film. But something of their surroundings' glamour has rubbed off in these grandiose recordings. 
Album 11 ends with the optimistic Oh My Word, stating the sad days are over. That might not yet apply to a-ha themselves, who are busy emphasising that, no, True North didn't solve their internal conflicts after all. 
Maybe this really is their final statement. If so, it's a fantastic and fitting farewell. John Earls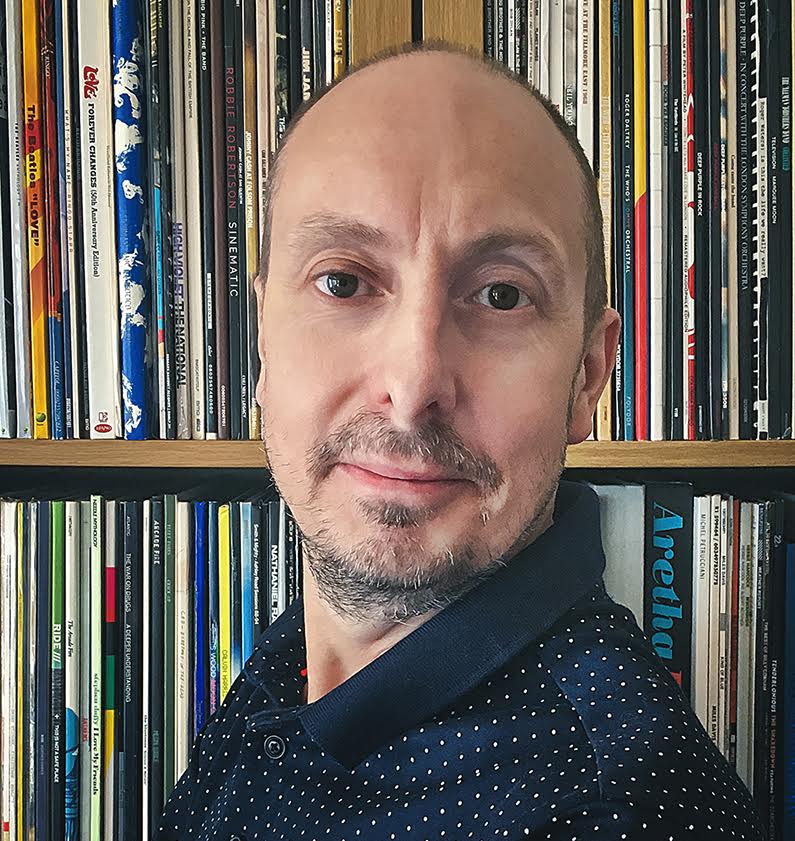 Steve Harnell
Steve Harnell is the Editor of Classic Pop and Vintage Rock magazines. Over the past 25 years he's written about music for magazines and newspapers such as Long Live Vinyl, Record Collector, Total Guitar, Country, Guitar, the Bristol Post and Western Daily Press. During that time, he's interviewed an array of major names including Al Green, John Lydon, Massive Attack and Ian Brown. Apart from his regular work at the helm of Classic Pop and Vintage Rock, he's also edited various special editions of their sister titles, Classic Pop Presents and Vintage Rock Presents.