a-ha and Music Declares Emergency collaborate on new t-shirt launch
By Classic Pop | May 3, 2023
SPONSORED POST
a-ha have announced a new collaboration with Music Declares Emergency that celebrates the power of music to make a difference in our response to the climate emergency.
The band have donated a design to the iconic No Music On A Dead Planet t-shirt range, joining designs from such luminaries as Thom Yorke, Peter Saville, Jamie Reid, The 1975 and others.
a-ha have been long-standing champions of environmental protection and spoken out on the need for action in response to the climate emergency. Their recent album, True North, focused on the climate crisis and the natural beauty and fragility of their Norwegian homeland.
The band filmed a documentary to accompany the album where they talked in detail about their commitment to environmental action with singer Morten Harket telling American Songwriter that the album was band member and songwriter Magne Furulhomen's, "response to the environmental state of the planet, and how we've messed it up".
All profits made from the sale of the t-shirts will be used by Music Declares Emergency to continue their campaigns that put music at the heart of the climate conversation and encourage music businesses, artists, and fans to play.
To purchase the a-ha No Music On A Dead Planet t-shirt, visit the Music Declares website.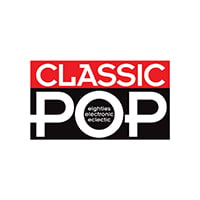 Classic Pop
Classic Pop magazine is the ultimate celebration of great pop and chart music across the decades with in-depth interviews with top artists, features, news and reviews. From pop to indie and new wave to electronic music – it's all here...