ONLINE EXCLUSIVE: Depeche Mode live at Twickenham, 17 June
By Andy Jones | June 20, 2023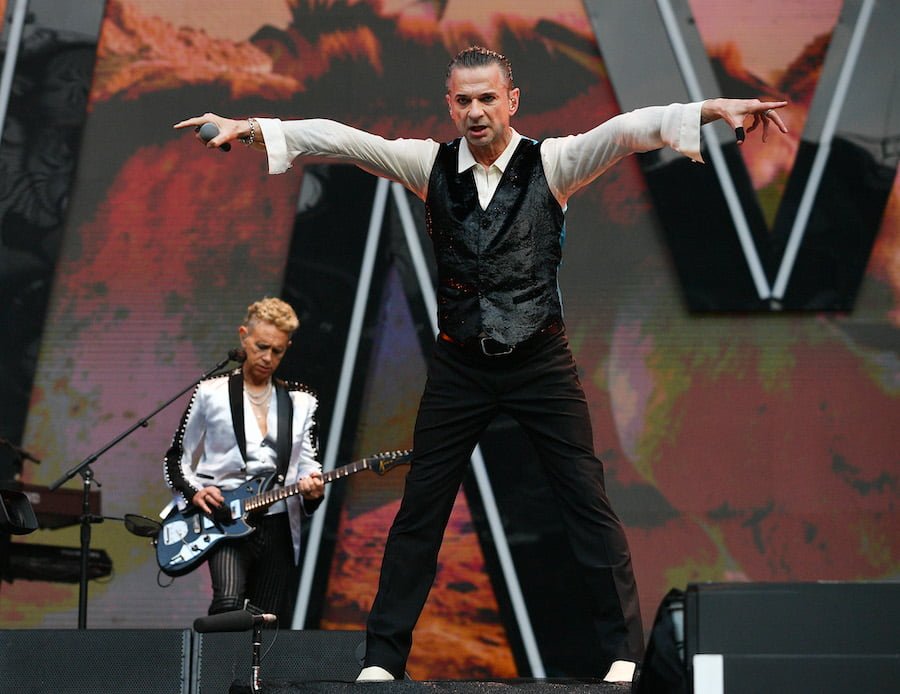 Depeche Mode – live at Twickenham, 17 June
There are several things to worry about when seeing an iconic band play live these days, not least, of course, the cost. We can argue about inflated ticket prices all night (the last time I saw Depeche Mode at Crystal Palace in '93 it was, for then, an eye-watering £13 – this time it's 10 times that).
But it's also about the 'extras': the 'official' merchandisers tempting you with a hoodie for £80; the unofficial food vendors parked up in a people's front gardens on the way to the stadium, selling hot dogs for a tenner; or the Marriott hotel charging you three times the price of the concert ticket to stay the night (breakfast not included, TV not working).
But the real worry we have with Depeche Mode tonight at Twickenham, on the band's only UK date, is whether, at this stage of a lengthy world tour, they might just be going through the motions.
And we know what most of these motions are already, thanks to the previous dates and YouTube: Dave's going to spin and wiggle his bum, hug Martin, there will be a tearful moment or two of Andy Fletcher reflection. Even the setlist's pretty much a given as it's not changed much since the tour kicked off in March.
But while we know the motions, we've underestimated the emotions.
Here we all are – an estimated 80,000 – to see The Mode play half of their (actually great) new album, Memento Mori, and fill the rest of the gig up with songs that remind us why we have the wallets out in the first place. And we needn't have worried.
Opener My Cosmos Is Mine is one of the most understated Depeche Mode tracks but, as it turns out, the perfect way to start a gig at 8.10pm on a sweaty evening in greater London. Wagging Tongue is a fiercely energetic and Krafterkian way of stepping up the tempo into favourites like Walking In My Shoes and It's No Good.
And before we know it, it's In Your Room, the video screens kicking the song's dark side into life and making you say – not for the only time this evening – 'this is Depeche Mode's best tune'.
But things really kick off with Everything Counts. Once a Mode concert closer, this is now – given the huge range and quality of the band's back catalogue – just a mid-session boost, but what an injection. It's the start of the gig for many and the crowd mood around us is visibly raised.
Precious and My Favourite Stranger easily benefit from the uplift and then it's 'Martin's bit' where Dave gets what must be a welcome break on this particularly sweltering of nights.
A Question Of Lust is surprisingly great, helped by the fact that Martin walks the 'catwalk' to the centre of the Gold Circle in which we stand, and Soul With Me– one of the many highs of Memento Mori – is made that much more memorable and (that word again) emotional when Dave rejoins the party early to show his appreciation.
Ghosts Again is wonderful, the band playing along to the video, the song sounding, at one time fresh, another time, classic Mode.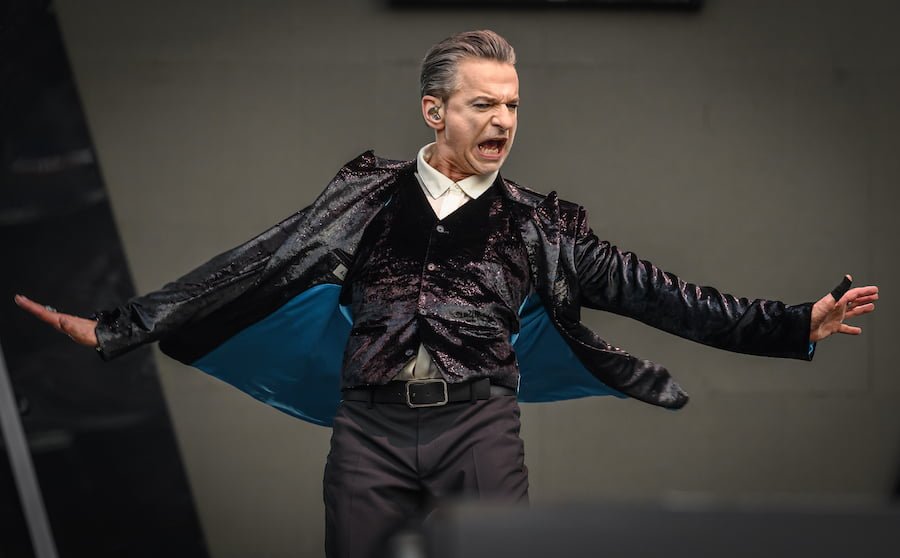 A couple of tunes later, World In My Eyes is genuinely moving, too. It's not just Fletch looming large on screen that brings the grit to the eyes; it's turning around and seeing the bulk of the crowd behind and surrounding us in the stands at Twickenham swaying their phone torches along in time; a lesson to us all on proper mobile phone use at concerts – and so much safer than lighters.
There's also something mesmerising about watching a band play as the sun goes down – from light to darkness, which Dave seems to tap into. From here on in, he switches to night stalker mode and it's time to tear through some favourites: Wrong is the impeccably 'right' way to follow World In My Eyes, and Stripped is everything you want it to be – searing strings reminding you why it's, again, 'Depeche's Mode's best tune'.
Enjoy The Silence is a fitting 'end of part one' and the way the crowd keep the tune going is yet another lump-in-the-throat moment. As if the emotion can't get any higher, Dave and Martin return to give a genuinely moving rendition for Waiting For The Night about 20 feet away from where we're standing.
In my head it's just the three of us singing it in an empty stadium, but we have to boot that fantasy out as we switch to the high camp and hip swinging of Dave (and us) belting out Just Can't Get Enough. He's in full writhing snake mode now – how he can keep those joints intact on a tour like this is beyond us.
Since the Rose Bowl gig on the legendary 101 tour, Never Let Me Down Again has taken on a live life of its own; it's that clip of Dave getting the crowd to swing along with him on 18 June 1988 that makes you realise just how huge the Mode were in the US back then.
That swinging has, of course, become a live staple now and the crowd here throw themselves into it some 35 years on (almost to the day), and as some welcome rain starts to fall, it's yet another emotional highpoint.
As Personal Jesus properly closes the show, it's time to reflect, and while we'd have liked to have paid less for the experience – as unlikely in 2023 as Alan Wilder or Vince Clarke turning up to play a few notes during the encores – Depeche Mode really bought the goods home tonight.
We've had the songs, the power, the laughter and tears, going through all the emotions we could have wished for. We'd probably do it all again tomorrow, to be fair. And pay for it. Andy Jones
★★★★★
Setlist
My Cosmos Is Mine
Wagging Tongue
Walking in My Shoes
It's No Good
Sister Of Night
In Your Room (Zephyr Mix)
Everything Counts
Precious
My Favourite Stranger
A Question Of Lust
Soul With Me (Acoustic)
Ghosts Again
I Feel You
A Pain That I'm Used To (Jacques Lu Cont Remix)
World In My Eyes (Dedicated to Andrew Fletcher)
Wrong
Stripped
John The Revelator
Enjoy The Silence
Encore
Waiting For The Night
Just Can't Get Enough
Never Let Me Down Again
Personal Jesus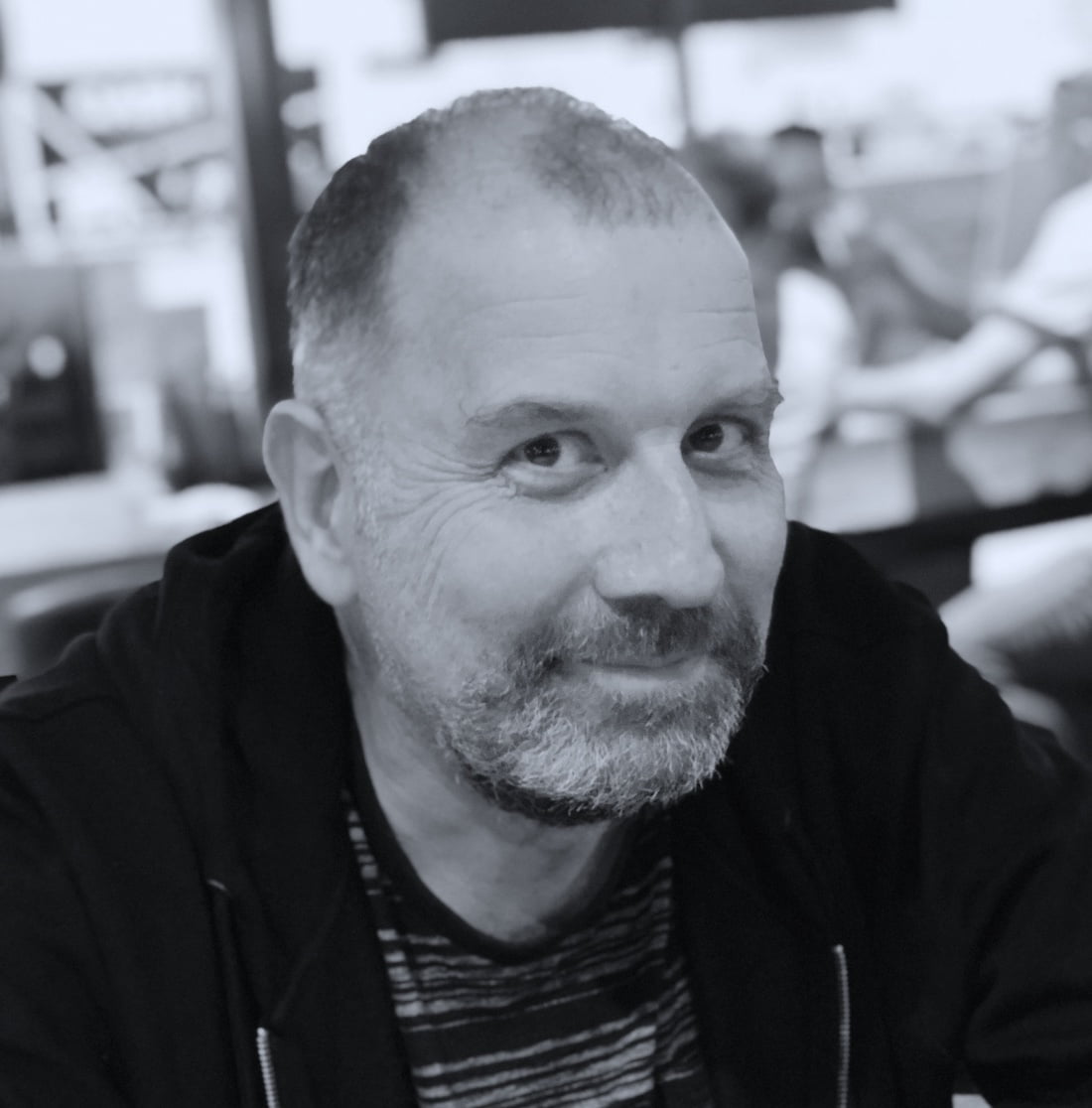 Andy Jones
Andy Jones has been writing for music production magazines and websites for almost as long as the synthesiser has been around. Which is just as well as that is his specialist subject and he loves everything electronic: from 70s Berlin school to 90s old skool, taking in the complete 80s along the way.