Album Insight: Depeche Mode – Some Great Reward
By Steve O'Brien | October 28, 2023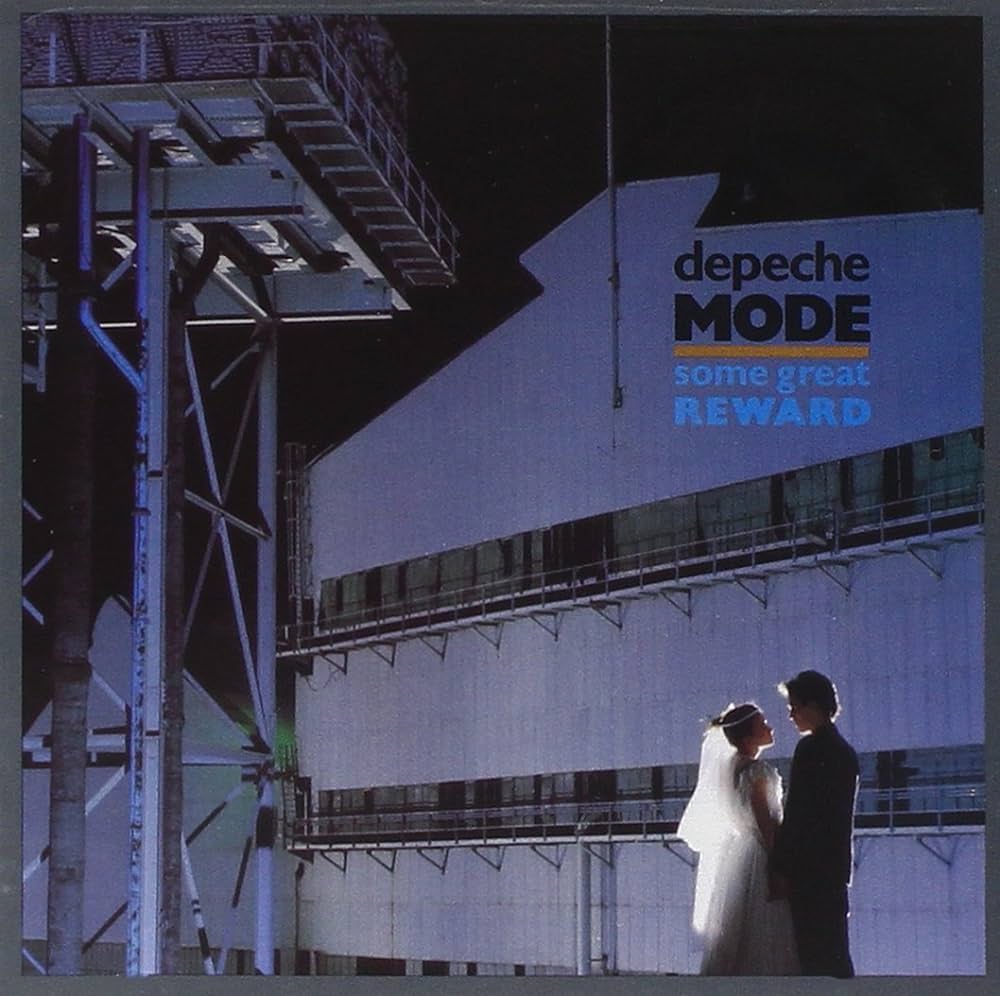 Depeche Mode's non-conformist fourth album, Some Great Reward, joined the rich lineage of German-recorded pop classics – and finally broke the band in the States…
Many artists have found their muse in Germany. Some of the greatest rock and pop albums of all time – from David Bowie's "Heroes" to Iggy Pop's The Idiot to U2's Achtung Baby – have found inspiration in Berlin's bohemian energy.
And so it was with Depeche Mode in 1984, for their fourth album in as many years. Yet aside from the Bauhaus architecture and cultural throb of West Germany's capital city, it was Martin Gore's relationship with new girlfriend Christina Friedrich that informed much of the writing of Some Great Reward.
"Martin's in love again, see," Andy Fletcher told Melody Maker in early '84. "The point is to see something important and to write about it honestly, even if it is only important to yourself. Some people tend to think that love songs shouldn't be treated seriously, that it's only if you're writing about social problems that a song becomes serious."
Not that many people listening would have interpreted Some Great Reward's tracks as love songs. "You treat me like a dog/ Get down on my knees," Dave Gahan sings on Master And Servant.
"I can feel depression all around/ You've got your leather boots on," he intones on Something To Do. Stories Of Old, meanwhile, offers up "I wouldn't sacrifice anything at all for love."
Some Great Reward may well have its love songs, but filtered through Martin Gore, they become thrillingly different.
Gore spent two years in total in Berlin, but, unlike some of Mute's other acts who had set up camp there, such as Nick Cave, he was wary of mythologising the city and its inhabitants.
"I went out to some clubs and knew a few people, but I didn't take it very seriously at all, though it might have had some subconscious influence," Gore said in a 1985 interview, quoted in Depeche Mode: A Biography.
"The Berlin scene is a bit of a myth – the idea that it's full of weirdos and junkies, though there are quite a lot. The clubs are quite good, but not as shocking and different as people imagine."
That said, there's a bold transgressiveness about much of Some Great Reward, and it's hard to imagine that Berlin's image of itself as a mecca for misfits and mavericks didn't feed into the album's strident bohemianism.
It's amazing to think how subversive many of Some Great Reward's songs were, and how Gore was sneaking these lyrics onto mainstream TV and radio.
Even four decades on, Master And Servant, with its overtly sexual, BDSM-evoking lyrics, remains shocking. But what really elevates Some Great Reward's second single, is that the song's sadomasochistic content can also be read as political allegory, of submission and control.
"Master And Servant is the one that people will pick out, because they think it's just about S&M," Gore told Vox. "If you analyse it, it's not." Even the album's lead-off single, the more innocent-appearing People Are People, was similarly politically and socially charged.
"This was the first song of ours that made a dent, really, into popular radio," Dave Gahan told Entertainment Weekly in 2017. "We were using all these tape loops to create rhythms and the technology was quite advanced, but it wasn't anything like it is today, the things that you can do.
"We used to go into studios, and the first thing we'd do, we'd ask where the kitchen was – literally for pots and pans and things that we could throw down the stairs, and record the rhythms they would make crashing around, and then make it into loops."
No less controversial was third single, the double A-sided Blasphemous Rumours/Somebody, with the first song telling the story of a botched teenage suicide ("Girl of 16/ Whole life ahead of her/ Slashed her wrists/ Bored with life/ Didn't succeed/ Thank the Lord for small mercies"), while the second is a Gore-sung love song with a dark twist.
Despite the lyrical content of much of Depeche Mode's output, among Berlin's in-crowd the group were regarded as something of a throwaway pop band, not to be taken seriously.
"Every now and then a member of [Einstürzende] Neubauten would turn up in the studio to see Daniel [Miller]," Alan Wilder recalled in Depeche Mode: A Biography. "They'd ignore us because we were so uncool. They'd sort of mutter in German and then leave again."
When Some Great Reward was released on 24 September 1984, it became Depeche Mode's highest-charting album to date, peaking at No.5 in the UK and No.51 on the US Billboard (and No.3 in Germany).
It also garnered the band some of the best reviews of their career, with Smash Hits writing: "Opening with what sounds like an overheating brain scanner, the LP ends with a human breath. What lies in between is a complex interaction between a metallic computerised rhythmic core and more organic sound ranging from spanking to spinning tops."
Melody Maker's Barry McIlheney, meanwhile, noted a "truly remarkable development" in Dave Gahan's voice, concluding that while "it used to be okay to slag this bunch off because of their lack of soul, their supposed synthetic appeal, their reluctance to really pack a punch", the album "just trashes such bad old talk into the ground and demands that you now sit up and take notice of what is happening here, right under your nose."
"I'm very pleased with the vocal sound on this one," Gahan told the press. "It's a lot to do with being comfortable with the engineer [Gareth Jones]. Also, I took a couple of lessons with [vocal coach] Tona de Brett, scales and things, and although I didn't see much application to singing pop songs, I wanted to learn more about breathing control."
Some Great Reward offered up some of the most textured and sophisticated studio work Depeche Mode had yet put out, and was a big leap forward artistically for the four-years-young band.
And it spawned the single that finally broke them in America. When People Are People was released in the United States, it peaked at No.13.
Four years into the career, these Basildon boys were finally, with a German-recorded album and a hit single in America, a truly international group.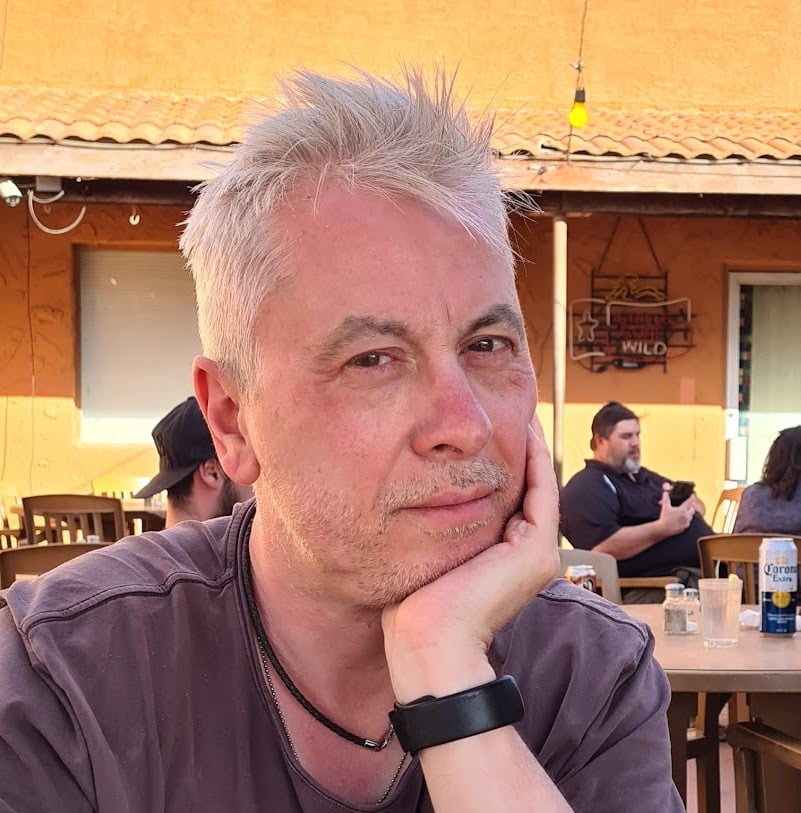 Steve O'Brien
Steve O'Brien is a writer who specialises in music, film and TV. He has written for magazines and websites such as SFX, The Guardian, Radio Times, Esquire, The New Statesman, Digital Spy, Empire, Yours Retro, The New Statesman and MusicRadar. He's written books about Doctor Who and Buffy The Vampire Slayer and has even featured on a BBC4 documentary about Bergerac. Apart from his work on Classic Pop, he also edits CP's sister magazine, Vintage Rock Presents.

www.steveobrienwriter.com