Classic Album: Madonna – True Blue
By Andy Jones | October 27, 2023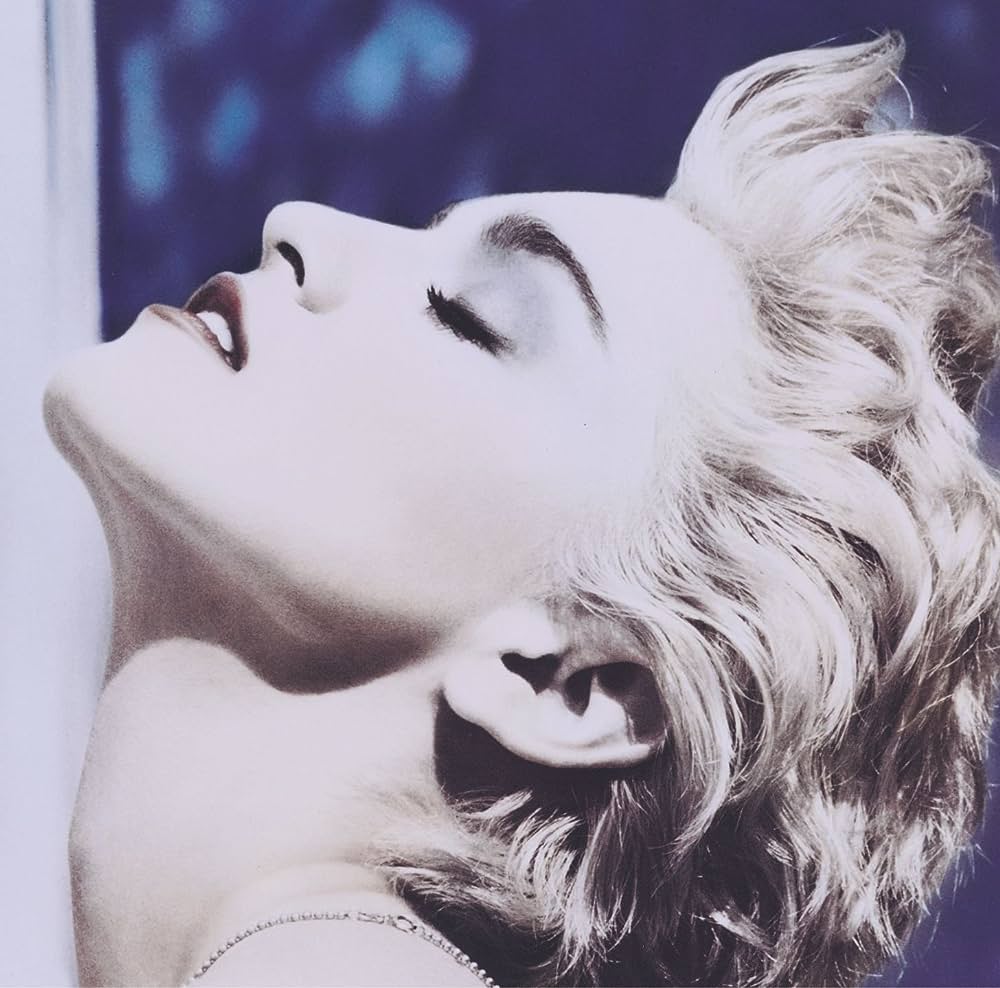 Just when you thought Madonna couldn't get any more successful, her third album True Blue turned her into a global phenomenon, and gave us some of the most most iconic moments in pop culture…
True Blue was Madonna's third album, and if you think that Like A Virgin was the record that launched Madonna to the world – which of course it was – then True Blue was the one that launched her into the cosmos.
It ended up shifting 25 million units, spawned countless No.1 singles, and had statisticians furiously writing and rewriting record books.
This success was down to a little bit of controversy (when isn't it when it comes to Madonna?), some great videos, superb production and, of course, great songs.
Aside from Madonna, a lot of True Blue's sound, production and songwriting was down to the team she surrounded herself with during its writing and recording.
And while later Madonna albums might well have hinged on whatever producer was in vogue at the time, this wasn't the case with True Blue.
The target of the album was to ramp up the variety, depth and quality of the songs to attract a wider and perhaps more mature audience, and for that Madonna chose the tried and trusted duo of Pat Leonard and Stephen Bray.
Between them, they co-wrote and co-produced pretty much every track on the album alongside Madonna. And it was a first for her to be involved in both disciplines for every track on an album.
Patrick Leonard had been the musical director on Madonna's The Virgin Tour, getting the job after working with The Jackson 5.
But he wasn't keen on the role to start with: "Going out on a stage and playing Like A Virgin wasn't my idea of a thrill. And it still isn't," he told Sound On Sound in 1991. But the tour had its benefits, one of which was that Leonard and Madonna had started writing together.
However, the story behind Leonard joining the True Blue team is quite extraordinary and one that involves Sean Penn (Madonna's then boyfriend), Quincy Jones and Michael Jackson. And the result? Two of the best songs on True Blue.
It starts with Leonard trying to break into the soundtrack business, and he was on the brink of doing just that with a song called Live To Tell, which had been accepted for the film Fire With Fire.
The only problem was, it had no lyrics, so he asked Madonna to write some. While she was on her way over, the film company essentially said 'no' to the track, leaving Leonard in the lurch.
"When she got there," Leonard remembered to USA Today in 2021, "I told her [about the rejection] and she said, 'Oh, well, Sean just made a movie so maybe it can be used in his movie.' She sat on the floor with a pad, wrote the lyrics and we recorded it on an 8-track in my house."
It gets even more extraordinary. In an interview Leonard made with Dutch Public TV channel Top 2000 a gogo, he reveals that, after recording Live To Tell with Madonna, he went to Michael Jackson's house to discuss writing a song for the album Bad with both Jackson and Quincy Jones.
"I went to Michael's house and the phone rang and they said Madonna's on the phone but it was actually Sean Penn. He said, 'Can you come to Jamie Foley's [the director of At Close Range] house right now?', and I said, 'Not right at this minute!'
"You know, Michael's standing here and Quincy is standing here! But when I finished, I drove to his house and she [Madonna] was there with Sean and Jamie, and they said, 'We love the song and we want to use it for the [Sean Penn] movie. And Madonna said, 'Well who is going to sing?' We all said, 'You are' but she said, 'It's too low for me, too weird'."
Jamie then consequently hired Leonard to score the film – on Madonna's recommendation – "so I got fired, wrote that song and then got hired to do another film that same day!" Leonard laughs.
Not only that, one of the songs Leonard presented to Quincy Jones was La Isla Bonita. Jones turned it down, Madonna picked it up.
Stephen Bray was the other producer and songwriter on True Blue. He was a long-term Madonna associate and ex- boyfriend, and his qualifications to work on the album were certainly impressive.
He had originally replaced Madonna in their early band Breakfast Club, but the two worked on demos together, four tracks of which led to Madonna getting signed to Sire Records.
He would then get co-writing credits on Madonna's second album, Like A Virgin, not to mention helping write a certain song: Into The Groove.
Bray and Leonard had the chops, then, certainly what you might call safe pairs of hands, and it was understandable that Madonna would trust them to both co-produce and co-write the majority of True Blue. But that's not to say the album is particularly safe.
It certainly ramps up the sophistication to appeal to a bigger audience, but also features wider instrumentation and a more varied feel, from the first single Live To Tell (which Leonard said terrified the record company due to its length and 'weirdness') to the Spanish themed La Isla Bonita.
The album recording started in December 1985 with the track Open Your Heart, and finished a mere five months later, testament to how smoothly the process went, and a reflection of the brevity of the songwriting process which mostly took place before the album was recorded, and one which Leonard detailed to Music Business Worldwide.
"I would put something together," he explained, "usually just on piano, and then she [Madonna] would come in at about 11, we'd mess around with whatever needed to be messed around with, she'd write a lyric, she'd sing it, and the next day we would do another song, one a day."
Bray and Leonard would switch production duties during the album's recording and each producer had their own level of input with Bray telling MLVC: The Madonna Podcast that his role was "to shape things and maybe create arrangements and to show off the song better which I think is the important job of collaborators".
Meanwhile Leonard would get more involved with the instrumentation on certain tracks, sequencing the bass for Open Your Heart, for example.
However, the two producers both get equal credit for Where's The Party, a track which was written during the recording process, such was the creativity in the studio at the time.
"I think at that point we were all having fun," Leonard told USA Today. "There's a chemical thing that contributes to that 'thing' and why those records are what they are.
"They were relatively spontaneous for the most part. As legend has it, most of those vocals are the only time Madonna sang [the songs in the studio] and I can attest to that. It helped that neither she nor I are second guessers. Period."
The first of five singles, Live To Tell was released three months before the album, a track chosen by Madonna as the debut, but against the record company's wishes.
Leonard told Top 2000 a gogo: "Believe me that was one scared record company!' She said, 'It's the first single' and they said, 'It's over, you're doomed, you're putting out a seven-minute single that stops three times."
As is so often the case, though, Madonna was proven correct and Live To Tell provided a perfect precursor for second single Papa Don't Preach, a song, of course, not without controversy.
"They're going to say I am advising every young girl to go out and get pregnant," Madonna again correctly predicted. This controversy didn't stop its sales – if anything, it helped – and it would prove to be the ideal launchpad for True Blue's stratospheric launch.
The album was released in June 1986 and certainly achieved its goal of getting a wider and older audience. Rolling Stone magazine said, "Madonna's sturdy, dependable, lovable new album remains faithful to her past while shamelessly rising above it."
But then they also said, "True Blue may generate fewer sales and less attention than Like A Virgin, but it sets her up as an artist for the long run." And while they were certainly right on the second point, the first turned out to be somewhat wide of the mark.
We could, of course, fill the rest of this feature with stats on how well True Blue would go on to do: estimated sales of anywhere between 19 and 25 million and No.1 in 28 countries. Or the world records broken: Madonna's biggest-selling album and the biggest by a female artist of the 80s (and most likely beyond).
But the simple fact is: if you didn't know Madonna on 29 June 1986, you certainly would have by the time fifth single La Isla Bonita was released in February the following year.
True Blue launched Madonna to global superstardom, yes, but its impact on music and culture helped keep her at the top of her game for the next three decades, and it might well be the record she is remembered for for many more decades to come.
Madonna: True Blue – the songs
Papa Don't Preach
You could argue that opening True Blue's debut track with a bit of orchestra elegance was a cynical attempt to say that Madonna had moved on from some of the sugary pop from her previous two albums. Well, you could argue that, but then of course, the strings get swept aside by one of the most memorable pop songs of all time, one that beautifully bridges the gaps between albums two and three. With its then controversial lyrics and ridiculously catchy hooks, it's a dream intro for True Blue.
Open Your Heart
Just when you're taking a quick breath after the pop overload of Preach, Open Your Heart keeps up the pace with some ease and really does back up what Peter Bray says of Madonna: "Everything she does is so hooky". If Madonna wanted to show she had the writing chops, then – and we're only on track two, remember – Open Your Heart is almost perfect. Yes, hindsight helps us whistle those riffs as they come in, but this is a gloriously constructed piece of pop art. The video's not bad either.
White Heat
White Heat almost definitely suffers as a track three filler song because it's just followed two of the best opening tracks of any album, ever. And while there is a decent song in there, it could be one that sits on a Madge B-side (or a Wham! one, come to that). In fairness, it delivers something of a club feel – thanks to Patrick Leonard's synth and beat input – but that actually dates it a little more. Like a cute mongrel dog at Crufts surrounded by pedigrees.
Live To Tell
You can certainly understand why Sire Records were "terrified" by Live To Tell. The opening single from True Blue was Madonna's choice – perhaps with some pressure from then boyfriend Sean Penn to use it as promo for his film At Close Range (which was helmed by True Blue's go-to video director James Foley) – but it's not exactly Like A Virgin. With its (now) iconic opening, sophisticated backdrop and one of Madonna's best vocals (and if it really is from the original 8-track first take, it shows what a quality singer she is), it sits in many a Madonna Top 5.
Where's The Party
Picking up the pace somewhat, Where's The Party is a delightful and joyous romp of 80s goodness that perhaps reflects the recording of the entire True Blue album. It was written and recorded in the studio during the process, so creative was the atmosphere. Madonna's voice is in full flow here too and we're willing to guess she recorded the whole take in about 10 minutes. Genius.
True Blue
True Blue is the ultimate 'track six injection' – a common 80s trick to keep you interested in an album if there was too much filler elsewhere (which, of course, there isn't here). The track started life as an ode to the 60s (and Sean Penn) but such was its pop impact it has become one of the biggest songs of the decade – which if nothing else is going to totally confuse music historians of the future.
La Isla Bonita
When you have La Isla Bonita on the bench ready to come on as your fifth single you must be doing something right. It really shows the depth of songwriting on True Blue but also, of course, a totally different musical side to the rest of the album, contributing to the diversity and sophistication that Madonna was looking for. It's also a song that Patrick Leonard presented to Quincy Jones for Jackson's Bad album.
Jimmy Jimmy
Certainly one of the happiest cuts on True Blue and a refreshing injection of fun with a late-70s/early-80s New Wave vibe (to these ears anyway). With only four songs unreleased as singles from True Blue, we wonder if this was ever a contender as it certainly has the hooks and chorus. Six singles from an album though? Probably would have broken a few more records.
Love Makes The World Go Round
But that all said, Love Makes The World Go Round could also have been a single contender (seven from nine, why not?). It contains more hooks and choruses than it should but somehow manages to meld them together into a joyous closing track; although one with a message: "make love not war", "there's hunger everywhere" and "we've got to take a stand". 1986 or 2023?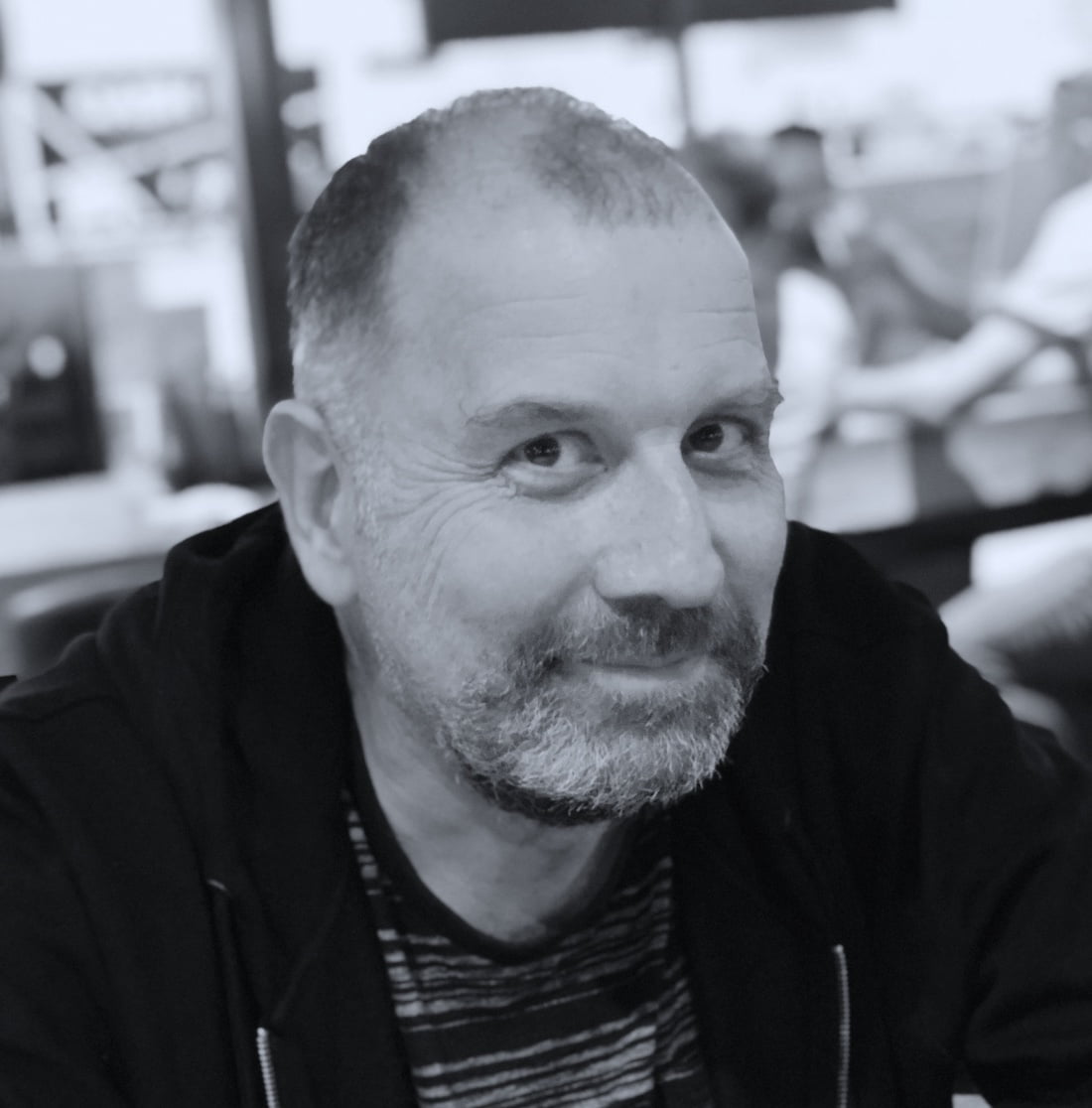 Andy Jones
Andy Jones has been writing for music production magazines and websites for almost as long as the synthesiser has been around. Which is just as well as that is his specialist subject and he loves everything electronic: from 70s Berlin school to 90s old skool, taking in the complete 80s along the way.