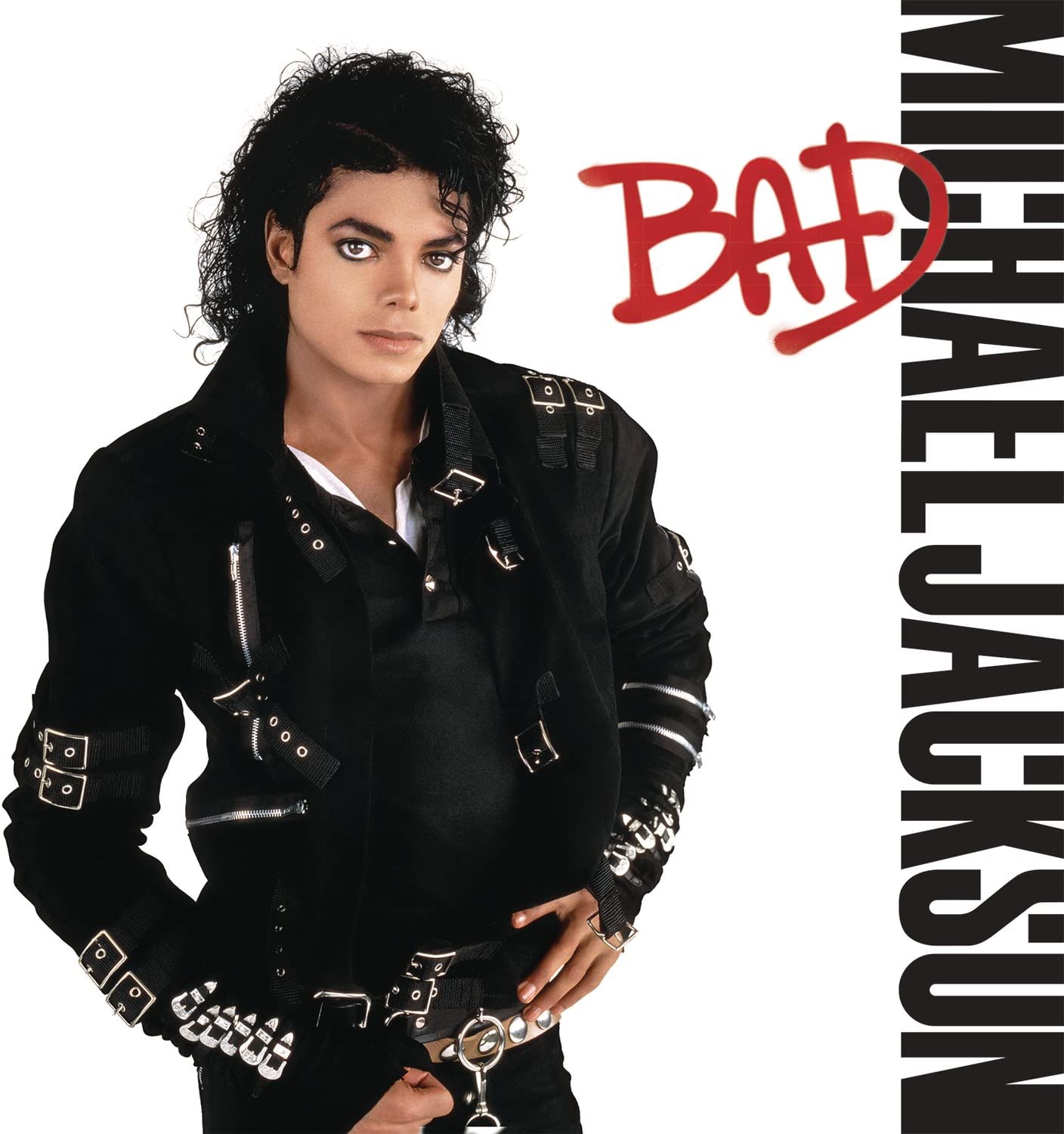 Five years after Thriller took the world by storm, Michael Jackson was back from breaking records to making them. However, following up his best-selling album came with an enormous amount of pressure…
By the time Michael Jackson began the gargantuan task of following up the highest-selling album of all time, he was discovering that being the biggest star in the world came at a price. 
With sales of Thriller standing at 40 million at the time, it had been unlike anything the music industry had ever seen, and Michael was feeling the pressure to top it.
He had achieved acclaim beyond his wildest dreams but the success that he once revelled in and celebrated now haunted and taunted him.
Aside from his own self-doubt and insecurities, Jackson was aware of a backlash that had arisen since Thriller and his acquisition of the rights to The Beatles back catalogue.
As one of the most powerful figures in the entertainment industry, Michael was subject to articles questioning his relevance and place on a musical landscape that was now dominated by a host of pop megastars such as Madonna, Prince and Bruce Springsteen, all of whom were selling out stadiums and were MTV mainstays – the very domains Jackson had ruled with a sequinned-gloved fist.
Ultimately, though, Michael's toughest competition was himself.
With a goal to prove himself to the world, Michael disappeared from public view and ensconced himself in his Hayvenhurst estate in California to begin writing for his next album at the behest of producer Quincy Jones, who encouraged him to take a more dominant role in the record, writing the songs himself rather than enlist other writers which had been the case on Off The Wall and Thriller.
Concerned that the world still saw those albums as predominantly the work of Quincy, Michael wanted to prove he was more than just a song and dance man, and could write and produce, too.
Using the Synclavier system, a state-of-the-art synthesiser, sampler and workstation which could replicate the sound of most instruments, Michael began channelling his anger and frustration at the fallout with his brothers (his relationship with them was strained by his decision not to record or tour with them again), social issues, alienation and his portrayal in the media, which was at an all-time low after he had vowed not to give any interviews claiming he had been misquoted in the past. 
Rather than curtail negative press, his silence only exacerbated the media, who painted him as a reclusive eccentric whose only companion was his pet chimpanzee Bubbles.
Dubbing him "Wacko Jacko", they filled their pages with bizarre claims that Michael wanted to buy the bones of the Elephant Man, that he slept in an oxygen chamber which would enable him to prolong his life, that he wanted to marry Elizabeth Taylor and that he was having plastic surgery to look like Diana Ross (all of which he would later address in the video for Leave Me Alone). 
By the time work on the album began in earnest in August 1986, Michael had written and recorded over 60 songs for the album.
While Jackson and his "B-Team" – Matt Forger, Bill Bottrell, John Barnes and Christopher Currell – continued developing songs at Hayvenhurst, Quincy Jones' "A-Team", which included sound engineer Bruce Swedien, was working on the songs across town at Westlake Studios, instilling a friendly competitive edge to encourage the best out of everyone.
As Michael had been developing some of the songs for almost year, he was happy with the material he had produced and had began to formulate a sound for the album, experimenting with the lower range of his voice and sounds on the Synclavier, resulting in a newfound self-confidence.
Jackson's vision and self-assuredness led to conflict with long-time producer and mentor Quincy Jones when they convened to work together on the record as they had different ideas of how the record should sound.
Michael preferred the pristine sheen of the tech-enhanced synthesised versions while Quincy favoured live instrumentation.
"We fight," Michael told Ebony magazine in 1987. "We disagreed on some things. If we struggle at all, it's about new stuff, the latest technology. I'll say: 'Quincy, you know, music changes all the time'. I want the latest drums sounds that people are doing. I want to go beyond the latest things." 
Aside from their musical differences, Michael and Quincy clashed over the tracklist of the album, with Smooth Criminal being a particular bone of contention. 
The song was one of Michael's favourites and, in his eyes, a contender as the lead single and title track, while Quincy hated the song and didn't even think it was strong enough to make the final tracklisting.
They also had a major disagreement over incorporating rap into the album. Quincy predicted that it was on its way to becoming a predominant genre in the future, while Jackson misjudged it.
Quincy put the wheels in motion for Michael to record an anti-drug track called Crack Kills with Run-D.M.C, at the time one of the biggest names in hip-hop, but the plan fell through.
"I remember when we were doing Bad I brought Run-D.M.C. into the studio because I could see what was coming with hip-hop," Quincy told Billboard magazine. "And Michael was telling Frank DiLeo: 'I think Quincy's losing it and doesn't understand the market anymore. He doesn't know that rap is dead'." 
The conflict between Michael and Quincy reached its head when Jackson, who had vetoed the idea of re-recording songs with a live band, took the tapes that Quincy had worked on and restored them to the polished Synclavier sound at his home studio behind Quincy's back, leading to a furious Jones temporarily leaving the project. 
After resolving their differences and agreeing to compromise, Michael and Quincy were under mounting pressure to finish the album.
 Already delayed twice, the album was months behind schedule due to Michael simultaneously shooting videos and Pepsi commercials as he was going to be on tour for 16 months and had to film everything beforehand.
It was integral that they met the final deadline as the album had to be ready for the August 1987 release date as Michael's tour was scheduled to begin the week after the album was released. 
Like film directors who follow a hugely successful film by taking its key elements and expanding them on the "bigger and better" premise, Bad followed the template of Thriller despite being completely different to its predecessor sonically.
As Thriller had been launched with the "safe" Paul McCartney duet The Girl Is Mine, the saccharine I Just Can't Stop Loving You was chosen as the lead single from Bad.
Both albums' title tracks were accompanied by epic short films directed by accomplished film directors – John Landis for Thriller and Martin Scorsese for Bad. 
The gang warfare of Beat It was revisited for Bad, the theme of being pursued by predatory females is shared by both Billie Jean and Dirty Diana (which also replicates Beat It's hard rock credentials with a Steve Stevens guitar solo), the fun and flirty P.Y.T. (Pretty Young Thing) translates into The Way You Make Me Feel, and Smooth Criminal's frenetic bassline matches the sheer energy of Wanna Be Startin' Something.
The hype behind the album began in early summer 1987, with a mammoth promotional campaign. I Just Can't Stop Loving You had been released and become a No.1 hit around the world without a video or any promo, the best possible start to the album launch.
The album's cover image was plastered on billboards, sparking discussion in the media about the extent of Michael's plastic surgery, with his skin looking lighter – later revealed to be make-up to hide his vitiligo. 
Though the image itself would become one of the most iconic and recognisable images of Jackson, it was a late amendment after the record company baulked at the original album cover, an homage to an photograph of Gloria Swanson by Edward Steichen, shot with lace over the camera lens, giving the illusion that Michael was wearing a veil. 
Feeling that the look was "too effeminate" and at odds with the tough, streetwise image they were trying to portray with the album, the final cover was hastily shot after Michael finished filming the Bad music video.
The world premiere of the video was the centrepiece of the promo campaign, screened on 31 August 1987, the day of the album's release.
An 18-minute short film directed by Martin Scorsese, the video was aired simultaneously worldwide as part of a programme entitled Michael Jackson: The Magic Returns, which began with a compilation of Michael's greatest hits, statistics of his achievements, and news footage (think extended bombastic X-Factor intro) before the world's first glimpse of the new Michael Jackson.
Affirming the public's voracious appetite for a new Michael Jackson record Bad was an immediate hit, both critically and commercially. Critics praised his musical experimentation on the album and cited it as a milestone recording, acknowledging the dominant role he had taken, writing nine of its 11 songs.
The record-buying public was just as enthusiastic, sending Bad to No.1 in 25 countries. In the UK it sold 500,000 copies in just five days, the fastest-selling record in history.
With Jackson kicking off his Bad World Tour in Japan the week after the album was released, a jaunt which would last 16-months, a two-year strategy was in place to prolong the lifespan of the record.
During this time, Michael broke records for scoring nine hit singles from Bad, the first five of which reached No.1 in the US. 
As well as the album, singles and tour, 1988 also saw Jackson publish his autobiography, Moonwalk and score a box-office smash with the Moonwalker film. 
Though it fell short of matching the once-in-a-lifetime success of Thriller, with sales of more than 40 million copies, Bad was an integral part of Michael's reign as the King Of Pop. 
Michael Jackson: Bad – the songs
Bad
After finding himself the subject of a post-Thriller backlash, Michael channelled his tension and aggression into Bad as a riposte to the critics that claimed that he was out-dated in the light of the emerging street culture and the rise of the hip-hop scene and questioned his relevance in the music scene.
Originally planned as a "musical showdown" with Prince, discussions between the pair and their associates stalled. Upon completion, Jackson chose the song to be the album's title track, which became a US No.1 hit.
 

The Way You Make Me Feel
Musically a homage to the shuffle of the jazz and blues music that Michael's mother Katherine loved, The Way You Make Me Feel is lyrically a continuation of P.Y.T. (Pretty Young Thing) and was seen as a way to portray a sexier, more flirtatious side to Jackson in keeping with more sexualised performers such as Madonna and Prince.
Originally entitled Hot Fever, it was one of the album's biggest hits, reaching No.3 in the UK and becoming the third consecutive No.1 single from Bad in the US.
 

Speed Demon
Further proof of Michael's knack for creating magic out of the mundane, Quincy Jones said that Speed Demon's genesis was Jackson being stopped by police and given a speeding ticket.
With its throbbing percussion and bassline, the song is one of the album's strongest examples of a process used throughout the album called "Sonic Fantasy", which consisted of incorporating sound effects to give the listener an experience which prompts a visualisation of the music, in this case samples of revving engines and speeding motorbikes. 
 

Liberian Girl
Originally written in 1983 for The Jacksons' Victory album, Liberian Girl was envisioned as a celebration of African culture, but was discarded by Michael, only to be reworked after the submission of a track by songwriter Pat Leonard, an early demo of La Isla Bonita, which later became a global hit for Madonna.
Michael opted to use his own song and worked with engineer Bruce Swedien on creating tropical-sounding effects and animal noises to evoke the spirit of Africa.
 

Just Good Friends

 
The weakest track on the album, Just Good Friends' inclusion on the record can surely be credited solely to the fact that it was a high-profile duet after planned collaborations with Prince, Whitney and Barbra Streisand all failed to materialise – particularly as subsequent editions of the album have revealed there to be much stronger songs recorded.
Michael had an agreement with Stevie Wonder that they would each contribute a song to each other's albums, with Michael singing on Get It from Stevie's Characters album.
 

Another Part Of Me
The only song that had been heard prior to the release of Bad was Another Part Of Me as an early version of the song was included in Captain EO, the 3D short film starring Michael and directed by Francis Ford Coppola which was screened exclusively in Disney theme parks.
As the track had already been heard, despite its limited setting, Jackson favoured another song, Streetwalker, for the album, but was convinced by Quincy Jones to include it on the LP.
 

Man In The Mirror
The last Michael Jackson composition to chart prior to Bad was We Are The World – USA For Africa's charity single, which Michael co-wrote with Lionel Richie, and Jackson wanted a song of a similar ilk – highly emotive and with a social consciousness for his album.
However, as the deadline for the record approached and Michael had nothing that fit the bill, Siedah Garrett completed a song she had been working on with Glen Ballard.
Although it was one of the lesser hits from the album in the UK on initial release (it peaked at No.21 on release), the song reached No.2 following Michael's death and achieved its rightful status as one of his signature hits.
 

I Just Can't Stop Loving You
Slightly apprehensive at the reception to his new material after the pop juggernaut that was Thriller, Michael tested the waters with a low-key release of I Just Can't Stop Loving You – a Burt Bacharach-inspired ballad with Siedah Garrett.
Whitney Houston was the original choice of duet partner but was unavailable to due to the global success of her second album. Despite being released without fanfare or a video, the song reached No.1 on both sides of the Atlantic.
With Siedah choosing to work on her own album rather than join Michael on the road, tour backing vocalist and future superstar Sheryl Crow performed the song with Jackson onstage. 
 

Dirty Diana
A departure for Michael, Dirty Diana was a dark, brooding track with a hard rock edge dealing with the subject of a groupie's pursuit of her rock star conquest, something Jackson was exposed to from a young age while on the road with his brothers.
The song was subject to press speculation due to its title with the media speculating Michael had named it after Diana Ross or Princess Diana. When the latter went backstage to meet Jackson before his Wembley concert in 1988, he told her he wouldn't perform the song that night only for her to insist he play it as it was one of her favourites.
 

Smooth Criminal
Smooth Criminal was originally mooted as the lead single and title track of the album.
Inspired by the gangster glam of 1930s Chicago, it was first called Chicago 1945 and then Al Capone, but progressed into Smooth Criminal when Jackson took a song he had written about serial killer Richard Ramirez and combined the two, resulting in the menacing song we know today with its funky bassline, stuttering synth and a recording of Michael's heartbeat at the beginning of the track. 
 

Leave Me Alone
A bonus track on the CD version of the album, Leave Me Alone was Michael's attack on the media who scrutinised his every move and consistently fabricated bizarre stories about him and his disdain at being dubbed "Wacko Jacko" – a nickname Jackson loathed.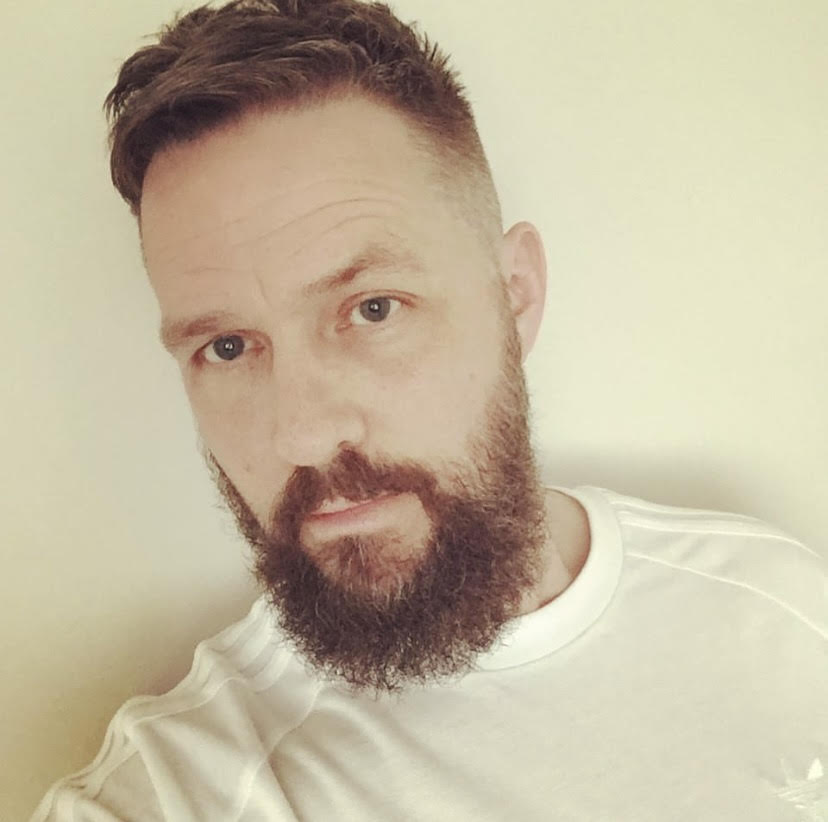 Mark Lindores
Raised on a diet of Smash Hits and Number One mags (literally, he used to save his school lunch money to buy them), Mark Lindores never entertained the idea of doing anything other than writing as a career. After writing for publications including the British and Australian editions of Vogue, Mixmag, Attitude, Total Film, Clash, Notion and Metro, he chanced upon the launch issue of Classic Pop in 2012 and, thrilled with the discovery of a magazine that featured his favourite artists, pitched an idea for issue 2 and has written for the magazine (and Classic Pop Presents) ever since.