The Lowdown: Michael Jackson
By Classic Pop | January 8, 2019
When Michael Jackson joined his brothers in The Jackson 5, a star was born. As a solo artist, he went on to become one of the world's most recognisable stars and the undisputed King Of Pop, before controversy derailed his career and tragedy eventually struck. By David Burke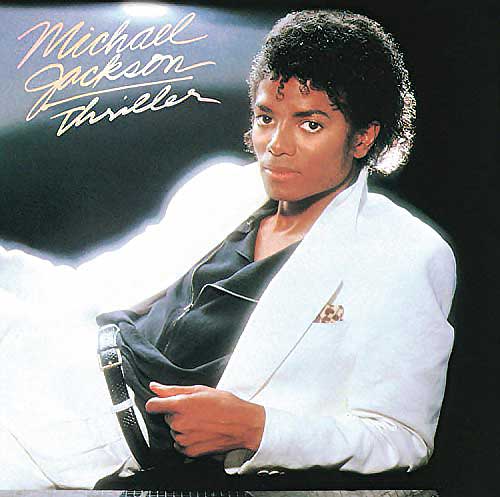 The boy who became king was always destined for the throne. An integral part of a rich musical dynasty, Michael Jackson first appeared on stage as a cherubic six-year-old in The Jackson 5 alongside siblings Jackie, Tito, Jermaine and Marlon. The group would go on to have a remarkable run of US hits between 1969 and 1971, including four No.1s in 1970, before Michael signed a solo deal with Motown.
The Billboard-topping Ben aside, it wasn't until 1979's Off The Wall album – and particularly the 7″s Don't Stop 'Til You Get Enough and Rock With You – that MJ really hit his singular stride. But even that was merely a precursor to what he delivered the following decade.
Firstly, 1982's Thriller not only affirmed his coronation, but assured him of his place in the rarefied firmament of pop immortality, becoming the biggest-selling non-compilation album ever and spawning no fewer than six US Top 10 entries, including the title track, Billie Jean and Beat It.
Five years later, five songs from Bad claimed pole position at home in the States, while I Just Can't Stop Loving You – a duet with Siedah Garrett – gave Jacko his third UK chart-topper.
A fixture on MTV, he revolutionised video with his short films for Thriller and Smooth Criminal, made dance hip again with his robot and moonwalk routines and earned a reputation as the greatest live performer of his generation.
As Jackson's personal life became the subject of lurid headlines in the 90s (radical skin lightening and child sexual abuse allegations), his popularity waned, though he continued to produce work of consummate quality – not least on Scream, a duet with sister Janet that confronted his tabloid accusers, and the environmentally conscious Earth Song.
A recluse for much of the 2000s, MJ announced a comeback tour in 2009. But while preparing for the shows, he died of a cardiac arrest after chemical poisoning. His death was ruled a homicide, with Jackson's personal physician, Conrad Murray, convicted of involuntary manslaughter.
The Must-Have Albums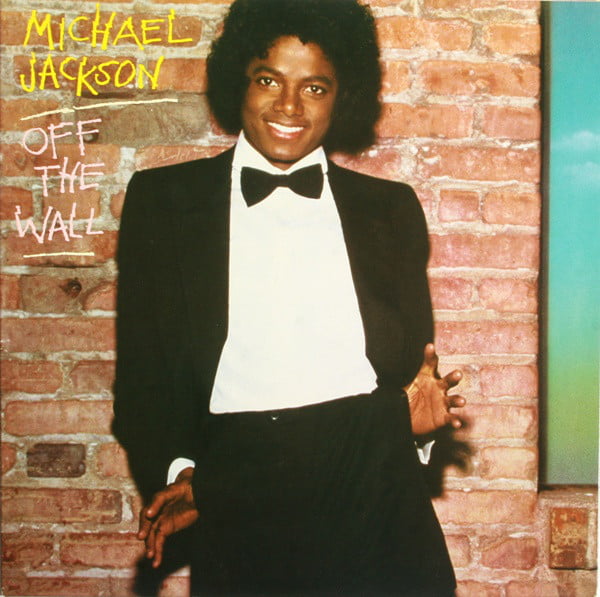 Off The Wall (1979)
Establishing a singular identity
Michael Jackson and Quincy Jones formed a bond on the set of the 1978 musical, The Wiz. Within months, Jones – who cut his teeth as a jazz arranger and conductor in the 1950s – was helming Jackson's breakthrough album, a compendium of pop, disco and funk that spawned a quartet of hit singles and finally enabled the singer to establish a singular identity. Buoyed by unprecedented creative freedom, he collaborated with big guns including Paul McCartney and Stevie Wonder, though the Grammy Award-winning Don't Stop 'Til You Get Enough (with brother Randy on percussion) was self-penned. Jacko biographer Randy Taraborrelli got it right when he declared: "Fans and industry peers alike were left with their mouths agape when Off The Wall was issued to the public."
---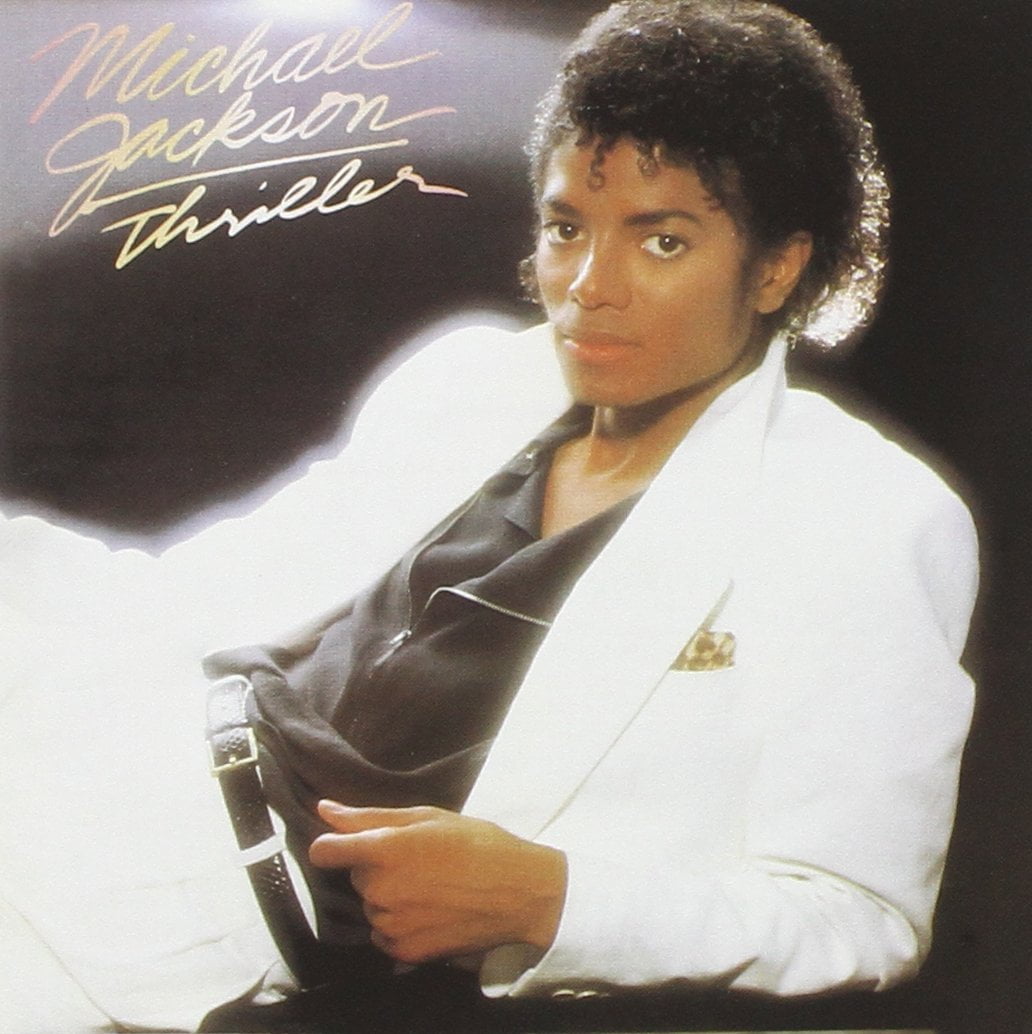 Thriller (1982)
Blockbusting benchmark
Jackson and Jones returned to the studio for the original album that's shifted more copies than any other non-compilation in pop history – 66 million and counting – and chalked up seven US Top 10 singles and a record-breaking eight Grammies. It remains a benchmark, particularly on the high drama of the title track (with a cameo by horror icon Vincent Price) and the rock-heavy Beat It, burnished by a searing Eddie Van Halen guitar solo. Toto's Steve Porcaro shares a writing credit on Human Nature, whose melody was later reimagined by Miles Davis. Rolling Stone reckoned Jackson found his "adult voice" on Thriller, while The New York Times declared it: "A wonderful pop record, the latest statement by one of the great singers in popular music today". Read our feature on the making of Thriller here.
---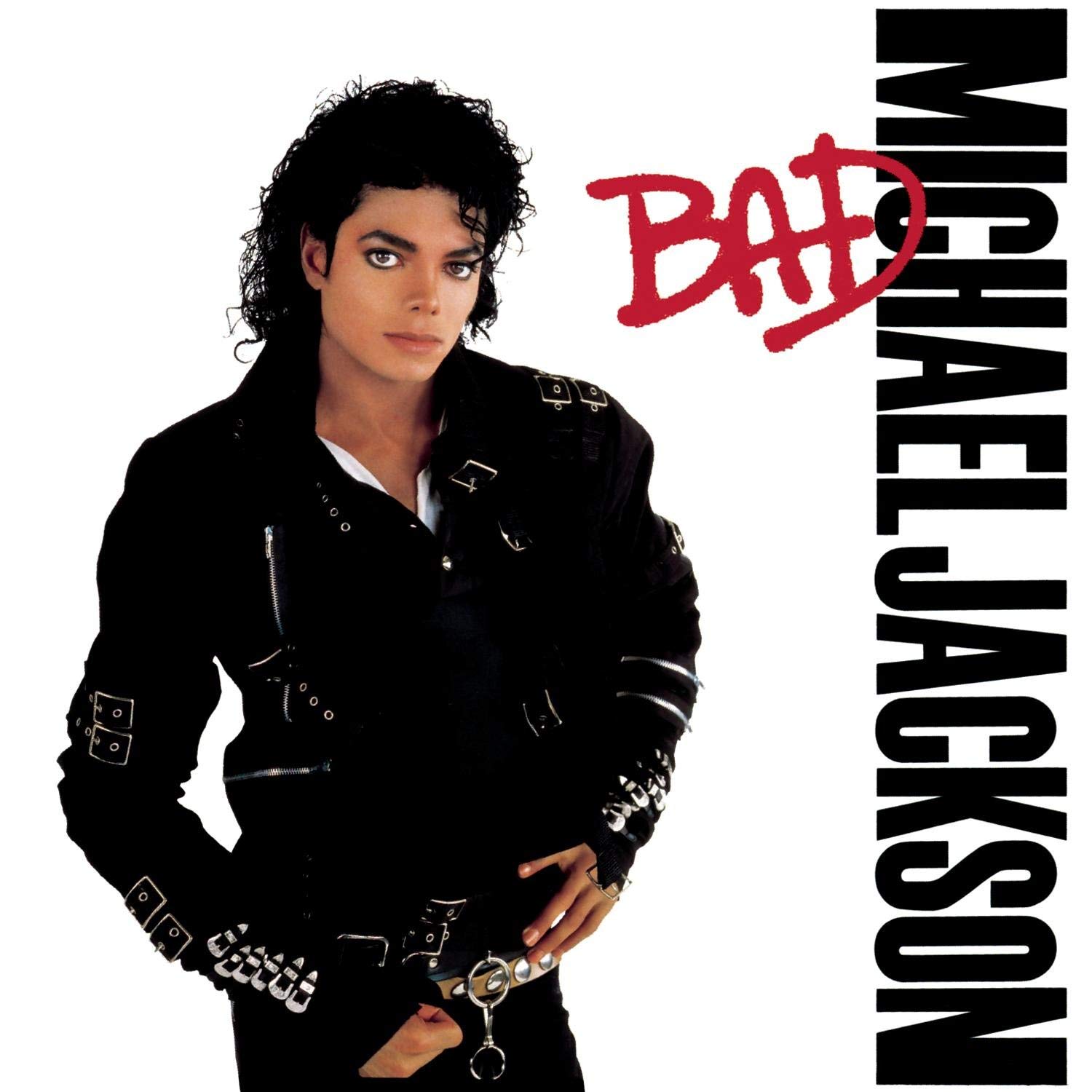 Bad (1987)
Jacksonian greatness
The story goes that MJ composed some 60 songs for Bad, recording 30 of them with the intention of releasing a triple album. Quincy Jones counselled him against such ambition. The title track was originally intended as a duet with Prince, but as with other planned duets with the likes of Whitney Houston, Aretha Franklin and Barbra Streisand, this never transpired. Not that it mattered, as Jackson – credited as co-producer – clearly possessed the Midas touch. Astonishingly, of the nine singles from Bad, five of them peaked consecutively at No.1 Stateside, while I Just Can't Stop Loving You did the same on this side of the Atlantic. Critical reaction was more ambivalent, though Tom Graves, in Rock & Roll Disc, hailed its "moments of Jacksonian greatness".
---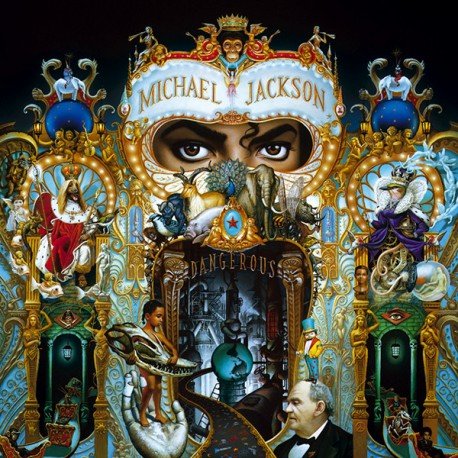 Dangerous (1991)
Tchaikovsky reborn
The first Jackson album since 1975's Forever, Michael not anchored by Quincy Jones (production is divvied up between its maker, Bill Bottrell, Teddy Riley and Bruce Swedien), the sessions for Dangerous were shrouded in secrecy bordering on paranoia. MJ had exclusive access to Record One Studios and Larrabee Sound in California to prevent anyone else from poaching his ideas. He wanted to create something similar to Tchaikovsky's The Nutcracker Suite, "so that in a thousand years from now, people would still be listening to it". Who knows, he may get his wish. Guns N' Roses axeman Slash contributes to a couple of tracks, including the international No.1 single Black Or White, on which Jacko addresses the topic of race.
And the Rest…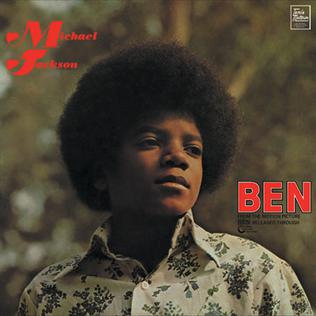 Ben (1972)
Michael was still a member of The Jackson 5 in 1972 when Ben, his second solo effort after the same year's Got To Be There, suggested his future lay away from the family group. Ben the single – from the movie Ben, about a young boy's relationship with his pet rat – gave him his first No.1 single in the US, won a Golden Globe for Best Song and received an Oscar nomination. Jacko gives a heartfelt performance of what must be the only paean to a rodent in the history of recorded music. Motown mogul Berry Gordy co-produced the album, which mostly comprises covers such as The Temptations' My Girl, The Stylistics' People Make The World Go Round and Stevie Wonder's Shoo-Be-Doo-Be-Doo-Da-Day.
---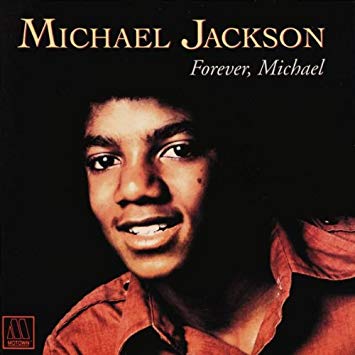 Forever, Michael (1975)
It may not have done any business anywhere, peaking at a miserable 101 on the Billboard 200 chart, but Forever, Michael is an important chapter in the then-16-year-old Jackson's artistic evolution, presaging a shift into the kind of soulful terrain that would become more pronounced on Off The Wall four years later. A couple of singles did chart, with Brian and Edward Holland's Just A Little Bit Of You faring better than its predecessor, We're Almost There, by climbing to No.23 in the United States. Forever, Michael was MJ's final album for Motown before both he, as a solo entity, and The Jackson 5 (soon to become The Jacksons) left for CBS in 1976.
---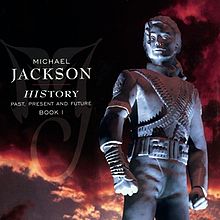 HIStory: Past, Present And Future, Book I (1995)
The first disc of this double set is culled from Jackson's four post-Motown albums, while the second comprises new material of a quality that suggests the various controversies dogging his private life weren't having an adverse effect on his creativity: Scream, You Are Not Alone, They Don't Care About Us, Stranger In Moscow and Earth Song are all essential MJ songs. HIStory… did land with a whiff of scandal, though – charges of anti-Semitism were levelled against him for an original lyric in They Don't Care About Us. "It's not anti-Semitic, because I love all races," Jackson said in his defence, before returning to the studio where he removed the supposedly offensive line.
---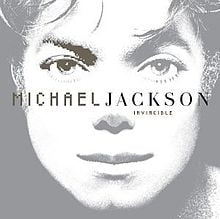 Invincible (2001)
Jackson's final album is dedicated to 15-year-old African-Norwegian Benjamin 'Benny' Hermansen, stabbed to death by neo-Nazis in Oslo. "May we continue not to judge man by the colour of his skin, but by the content of his character," the singer wrote in the sleevenotes. Invincible began production in 1997, only wrapping eight weeks before it hit the shops. When Sony abruptly halted promotion, Jackson claimed label chief Tommy Mottola was a "devil" and a "racist" who exploited his African-American artists. Privacy reflects on the media invasion to which MJ had been relentlessly subjected; You Are My Life is a moving love letter to his children and Cry another heal-the-world ballad.
The Essential Singles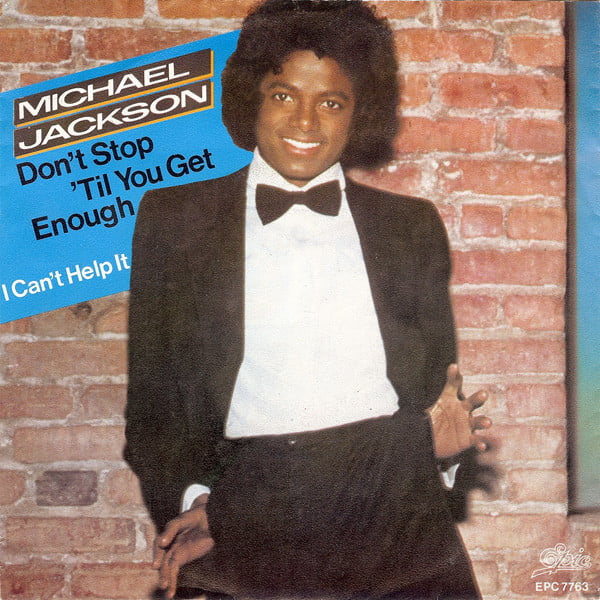 Don't Stop 'Til You Get Enough (1979)
Aural extravaganza
Jacko's first US No.1 since Ben seven years previously, Don't Stop 'Til You Get Enough introduced the falsetto delivery and vocal hiccups that would become his motifs. He said the melody, when it became manifest, wouldn't let him alone. Greg Phillinganes contributed to the bridge. The result, according to Rolling Stone, stood as "one of a handful of recent disco releases that works both as a dance track and as an aural extravaganza comparable to Earth, Wind & Fire's Boogie Wonderland". It also bagged Jackson his first solo Grammy Award.
---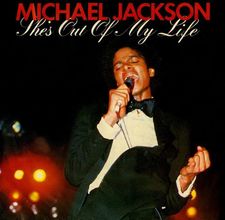 She's Out Of My Life (1979)
Emotional tour-de-force
Quincy Jones had originally intended to save Tom Bahler's break-up ballad for Frank Sinatra, but wanting Michael Jackson to record thematically more mature material and to "feel the full range of his voice", he offered it to his charge instead. It proved to be a prescient move indeed, as Jackson proceeds to wring every ounce of emotion from his delivery, turning it into a real tour-de-force. According to Jones: "We recorded about, I don't know, eight to 11 takes, and every one at the end, he just cried. And I said: 'Hey, that's supposed to be, leave it on there'."
---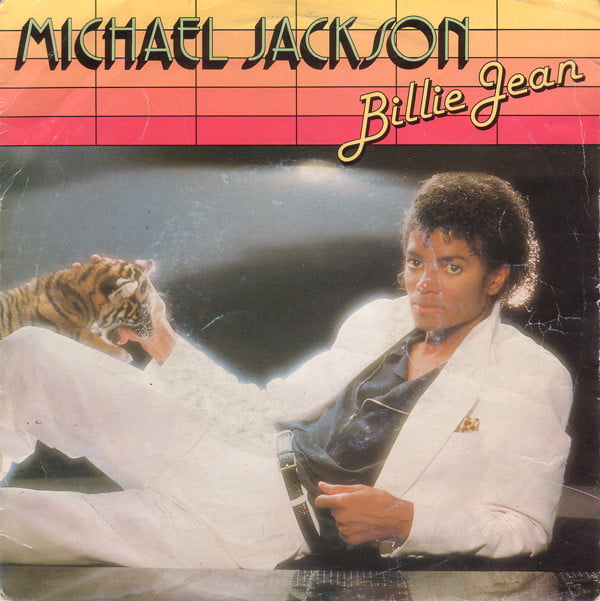 Billie Jean (1983)
Paternity suit in a pop song
The second single from Thriller – propelled by an addictive, fluid bassline – went on to become Jackson's biggest seller and was festooned with accolades, including two more Grammy Awards. From the lyrical perspective, Billie Jean is essentially a paternity suit within a pop song, with the narrator insisting "the kid is not my son" when the title character claims he's the father of her newborn. Jackson himself always denied that the lyric was based on personal experience, explaining that: "Billie Jean is kind of anonymous. It represents a lot of girls. They used to call them groupies in the 60s."
---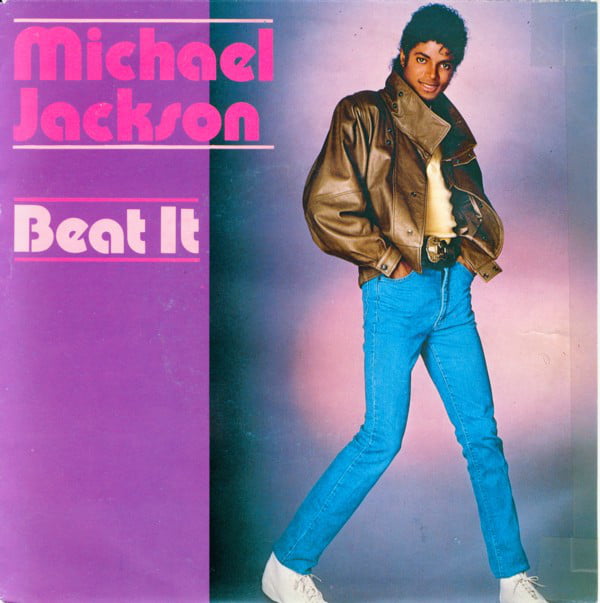 Beat It (1983)
King of Pop rocks out
On Thriller's third single, Beat It, the King Of Pop showed that he also possessed the chops to rock out with the hairiest heavies of the 80s – a fact that was confirmed by the bestowing of the Record Of The Year and Best Male Rock Vocal Performance Grammies. Quincy Jones wanted something akin to The Knack's My Sharona, whereas Jacko just wanted "the type of song that I would buy if I were to buy a rock song". Eddie Van Halen's extraordinary guitar solo – recorded free of charge, he claimed – was so incendiary, it caused a monitor speaker in the control room to catch fire.
---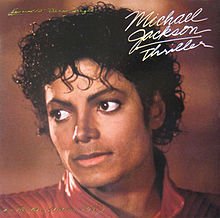 Thriller (1983)
Scary monsters
At the outset of recording Thriller, engineer Bruce Swedien recalled Quincy Jones telling him: "We're here to save the recording industry." A huge responsibility, but one that was met on both this single and the album named for it. Creaking doors, howling dogs, roaring thunder and ghostly winds were some of the effects brought together by Bruce Cannon on a track probably more famous for its video. Studio trickery amped up Jacko's already formidable vocal, but even that is eclipsed by Vincent Price's voiceover.
---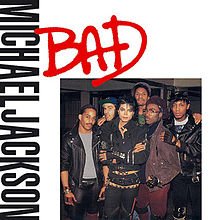 Bad (1987)
Street-cred boost
Initially slated as a duet between MJ and Prince, Bad – the title track from his 1987 album – helped to boost the singer's street cred, giving him an edgier image. According to Jacko, it's "a song about the street. It's about this kid from a bad neighbourhood who gets to go away to a private school. He comes back to the old neighbourhood when he's on a break from school, and the kids from the neighbourhood start giving him trouble. He sings: 'I'm bad, you're bad – who's bad, who's the best?'"
Only for the Brave…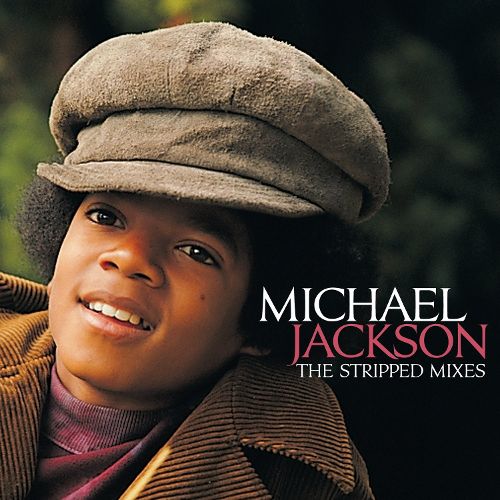 The Stripped Mixes (2009)
One of many exploitative posthumous releases, The Stripped Mixes revisits a selection of tracks from The Jackson 5 and Michael Jackson's early solo career, removing the drums and other extraneous effects – and consequently pretty much removing the heart and soul of the originals.
Need to Know
Michael Jackson features as an uncredited backing vocalist on All I Do from Stevie Wonder's Hotter Than July album.
Jacko paid around $47 million for The Beatles' back catalogue publishing rights in 1985 and sold a share of it to Sony in 1995 for $95 million.
Michael and Janet Jackson's Scream video – directed by Mark Romanek – is the most expensive ever made, costing some $7 million in 1995. It just pips Madonna's Die Another Day, released in 2002. Romanek built seven sound stages for the shoot. "There was a sense that this was a historic moment in pop culture history," he said. "They wanted it to be big and they needed the video in like seven weeks. It took two weeks to plan and two weeks to shoot it, so I had to build it big."
The Must-Watch Videos
Thriller
The premiere of MJ's
Thriller
video was arguably an American TV moment as seminal as both Elvis Presley's and The Beatles' appearances on
The Ed Sullivan Show
. Director John Landis (
The Blues Brothers
and
Trading Places
) remembered CBS Records head Walter Yetnikoff's apoplexy when he learned of the proposed budget for the shoot. But there was method in Landis' madness, as
Thriller
became a prototype Hollywood production, renowned especially for Rick Baker's stunning special effects. Jacko is transformed into a werewolf, strutting his stuff among a cast of zombies and assorted ghouls. "My idea was to make this short film a conversation," he explained. The topic of that conversation isn't clear, but Thriller transformed the whole music-video genre.
Billie Jean
Billie Jean's cultural impact should not be underestimated. The clip broke MTV's rock-centric, racially segregated playlist, thanks in part to CBS mogul Walter Yetnikoff, who threatened to pull the company's videos from the channel if it didn't feature the song in rotation. The ploy worked, and Billie Jean's omnipresence on
MTV
did no harm to MJ's burgeoning profile. Irish director
Steve Barron
found shooting with Jackson exhilarating, particularly when he literally lights the sidewalk up with his dance moves. "He is incredible," gushed Barron. "We shot that first take, got to the end and everyone up in the gantries, eating their sandwiches, reading the paper, painters working on another set, just burst into applause. We all just knew we'd seen another era of superstar."
Bad
Jacko joins forces with Martin Scorsese on an 18-minute epic that references
West Side Story
in a combat dance at a Brooklyn subway station – a sequence that took more than two weeks to film. MJ plays a teenager back home in his neglected neighbourhood from private school. His old friends, led by gang leader Wesley Snipes, don't like the changes they see in him, not least his aversion to their criminal activities. The testosterone-charged dance-off sorts it out, with Jacko's character claiming the moral high ground. Scorsese and Jackson bonded on set – the director's mother even cooked dinner for the singer. "He was very easy to be with. There was a genuine sweetness about him. He treated everybody the same way, didn't matter who it was," said the filmmaker.
Smooth Criminal
 The video that caused jaws everywhere to drop in amazement at what became known as 'the lean', where MJ's feet are placed on the ground while his body pitches forward, defying gravity. Director Colin Chilvers affixed his heels to the ground and kept him from toppling over by using piano wire. Jackson wanted to make a flick in homage to the Westerns he'd watched as a child, but was persuaded by Chilvers to plump for a 1930s-gangster style instead. He asked Shalamar's Jeffrey Daniel to co-choreograph with him and Vincent Paterson, a backing dancer from the
Beat It
and
Thriller
videos. The sequence pays tribute to Fred Astaire's
The Band Wagon
. Astaire's own choreographer, Hermes Pan, visited the set and said his protégé would've approved.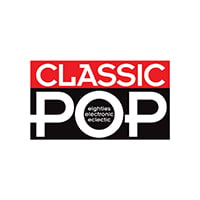 Classic Pop
Classic Pop magazine is the ultimate celebration of great pop and chart music across the decades with in-depth interviews with top artists, features, news and reviews. From pop to indie and new wave to electronic music – it's all here...