Incognito announce new album, share latest single Keep Me In The Dark
By Classic Pop | October 4, 2023
Acid Jazz collective Incognito will release their 19th album, Into You, on 20 October, via Splash Blue.
The album is preceeded by a new single, Keep Me In The Dark.
Incognito appeared to be a 'one-and-done' deal after their debut Jazz Funk in 1981, but returned in 1991 to record and perform at a steady rate, continually refining their feel-good hybrid sound.
In their lengthy career span and with their continually changing line-up, the collective has produced an enormous back catalogue of music, seeing them play countless venues across the globe.
In October 2022, Incognito were also the first to be honoured as part of Universal Music Recording's 'Black Story' series, which honours Black UK artists as part of UK Black History Month.
Driving force of Incognito, multi-instrumentalist, songwriter, producer and arranger Jean-Paul 'Bluey' Maunick and company have placed 15 singles on the UK pop charts, including a Top Ten version of Ronnie Laws' Always There, and Top 20 cover of Stevie Wonder's Don't You Worry 'Bout A Thing.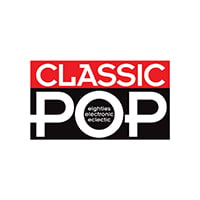 Classic Pop
Classic Pop magazine is the ultimate celebration of great pop and chart music across the decades with in-depth interviews with top artists, features, news and reviews. From pop to indie and new wave to electronic music – it's all here...