Issue 3 of Classic Pop is on sale now!
By Classic Pop | February 13, 2013
Issue 3 of Classic Pop is in the shops now in the UK, USA and Europe. And from the response we've had from readers already, we're not alone in saying it's the best yet!
We're delighted to have the returning King of the Wild Frontier, Adam Ant as our cover start with a revealing, exclusive interview spanning punk days, chart domination, his acting, mental illness and the growing success of his comeback. Pick up a copy in WH Smiths, Tesco, Asda or Sainbsbury's, or Barnes & Noble USA
Other top features this issue include:
Gary Kemp talks about the extreme highs and lows of Five Decades of Spandau Ballet
The Specials and 2 Tone come under the spotlight in our Coventry profile;
We re-live ten pivotal months in the lfe of The Style Council, as Paul Weller explored new directions
Pete Waterman recounts the history of PWL and how they nearly didn't have time for Kylie!
There's a track-by-track analysis of Japan's classic album Gentlemen Take Polaroids
We give you the complete lowdown on New Order – all the essential tracks, albums and videos in four intense pages
PLUS – there are over 70 reviews, Eric Watson's unique Pet Shop Boys images, evocative posters, 80s movie soundtracks, tour news, classic 1985 chart and more…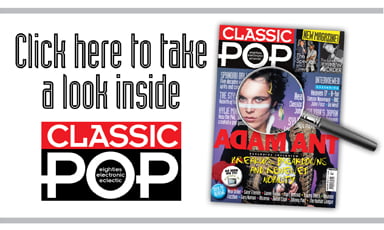 You can get hold of your copy in WH Smiths, and larger Tesco, Asda and Sainsbury's superstores from today! It'll also be available across Europe from next week, America at the start of March and Australia/rest of world at the end of March. If you can't wait, you can buy the app edition for £2.99/$4.99 or the desktop/Android version (sorry we've sold out of printed copies for direct sale)
Subscribe today
More Classic Pop news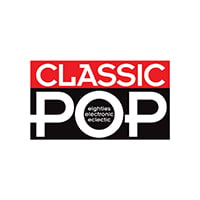 Classic Pop
Classic Pop magazine is the ultimate celebration of great pop and chart music across the decades with in-depth interviews with top artists, features, news and reviews. From pop to indie and new wave to electronic music – it's all here...