Issue 19 of Classic Pop on sale now!
By Classic Pop | September 21, 2015
Issue 19 of Classic Pop is out now!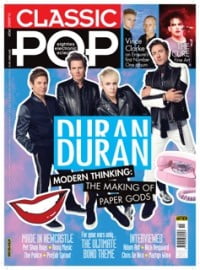 Fresh from headlining Bestival last weekend, Duran Duran grace the cover of Issue 19 and talk exclusively and candidly about the making of their 14th album, Paper Gods.
And with Spectre about to hit cinemas, we piece together the ultimate James Bond playlist with recommendations and reminisces from Holly Johnson, David Arnold and Midge Ure.
For the next instalment of Pop Art, we talk to Andy Vella, the man behind The Cure's distinctive and idiosyncratic visual legacy.  And we take a guided tour of the pop landmarks of Newcastle in So Much To Answer For.
All this and…  Years And Years on creating classic, modern pop…  John Campbell and Jarvis Whitehead reuniting to discuss the secret history of It's Immaterial… Mark Morris on Pet Shop Boys, Scott Walker and the art of the cover version…  And Chris Constantinou on life after his Adam Ant-penned moniker Chris De Niro.
And all of our regulars: that's Long Live Vinyl, One Hit Wonder, Radar, VdeoTheque, Lost & Found, Pop Quiz, Transmission, and Classic Pop Moment.  To say nothing of 18 pages of reviews, including the first listens of new albums from New Order, A-ha and Duran.  And 10 pages of News, the likes of which you won't read anywhere else!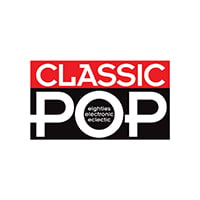 Classic Pop
Classic Pop magazine is the ultimate celebration of great pop and chart music across the decades with in-depth interviews with top artists, features, news and reviews. From pop to indie and new wave to electronic music – it's all here...