Pete Burns 1959 – 2016
By Classic Pop | October 25, 2016
Pop icon Pete Burns died on 23 October, he was 57.
The Dead Or Alive singer passed away suddenly after suffering a cardiac arrest.
"All of his family and friends are devastated by the loss of our special star," read a statement from his management. "He was a true visionary, a beautiful talented soul, and he will be missed by all who loved and appreciated everything he was and all of the wonderful memories he has left us with."
The pop world was quick to pay tribute to a unique talent with Boy George calling him: "one of our great true eccentrics and such a big part of my life!"
Marc Almond tweeted: "We've had some mad times with Pete but he was a one-off creation, a fabulous, fantastic, brilliant creature and always sweet to me."
Born in Cheshire, Burns began his music career in 1977 with The Mystery Girls featuring Julian Cope and Pete Wylie. He went on to form Nightmares in Wax who released several EPs before changing their name to Dead Or Alive in 1982.
After enjoying early indie chart success, Epic records signed the band and released their first album, Sophisticated Boom Boom in May 1984 including a cover of KC & The Sunshine Band's, That's The Way I Like It. It was Dead Or Alive's second album, Youthquake which cemented their pop status.
It gave producers Stock Aitken & Waterman their first No. 1 in the form of You Spin Me Right Round (Like A Record) which became one of the signature songs of the Eighties. 
Dead Or Alive scored seven Top 40 UK singles and Burns went on to work with a number of stars including Scissor Sisters and Pet Shops Boys.
In 2006, he made a memorable appearance on Channel 4's Celebrity Big Brother and began a new career as a reality TV star.
He admitted having over 300 surgical procedures over the years, many reconstructive following botched operations on his nose and a disastrous procedure to get fuller lips.
After an infection spread to the rest of his body, he sued the surgeon and won £450,000 in an out of court settlement.
Surgery eventually left him bankrupt, but in 2012 he returned to stage to celebrate the music of The Hit Factory live and continued performing up until his passing.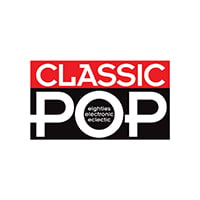 Classic Pop
Classic Pop magazine is the ultimate celebration of great pop and chart music across the decades with in-depth interviews with top artists, features, news and reviews. From pop to indie and new wave to electronic music – it's all here...