In this special edition of Classic Pop Presents: Kate Bush, we celebrate 40 years of Kate Bush, whose unique brand of songwriting and performing has bewitched the globe since her debut single, 'Wuthering Heights' made UK No. 1 in 1978.
Inside, we explore Bush's career, from her wide-eyed beginnings touted as a child genius, through to the critical and commercial success of her incredible canon of work, and on to 2014's triumphant return to the stage for her 22-night residency at London's Hammersmith Apollo.
We get the inside track via interviews with KT Bush Band member Brian Bath and session musician David Paton, official photographer Guido Harari, KateBushnews.com founder Sean Twomey, plus there's a 1979 archive interview with Kate herself.
Elsewhere, we take a detailed look at Bush's musical collaborations, we pass judgement on the finest of her output in our Top 40, and we offer in-depth classic album profiles from across her career including 'The Kick Inside', 'Never For Ever', 'Hounds Of Love', 'The Red Shoes' and 'Aerial'.
Lastly, Sean Twomey offers up a fascinating look at the storytelling within Kate's songs, there's features on 'The Tour Of Life' and the 'Before the Dawn' shows, and we handpick our selection of vinyl treasures to be found within Kate's stunning catalogue.
Get your copy of Classic Pop Presents: Kate Bush40th Anniversary Edition
Available in stores from today (Thursday 01 February 2018). Pick up your copy today from any WH Smith, Sainsbury's, Tesco, Eason or independent newsagents.
Order your copy today online for only £7.99 (inc. P&P) from shop.anthem-publishing.com
Bonus art card bundle Fan Pack

Get a copy of the bumper sized Classic Pop Presents Kate Bush special PLUS 4 art cards printed on thick glossy card for only £15 from shop.anthem-publishing.com.  This Fan Pack offer is exclusive to the Anthem Publishing shop only, and served on a first come first served basis. Order quick before stock runs out!
Kate Bush 40th Anniversary Edition on your mobile
The digital edition of Kate Bush 40th Anniversary Edition is also available within the Classic Pop app and on pocketmags.com for just £6.99.
Download the free Classic Pop app today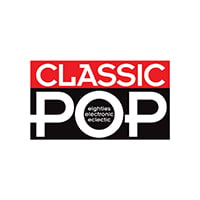 Classic Pop
Classic Pop magazine is the ultimate celebration of great pop and chart music across the decades with in-depth interviews with top artists, features, news and reviews. From pop to indie and new wave to electronic music – it's all here...