Classic Album: Violator – Depeche Mode
By Classic Pop | March 21, 2018
In the late 80s, Depeche Mode were huge Stateside. Appearances would cause riots and they could easily wow 70,000 people in a single sitting. But after six varied and successful albums in one decade, how could they possibly get any higher? Welcome to Violator…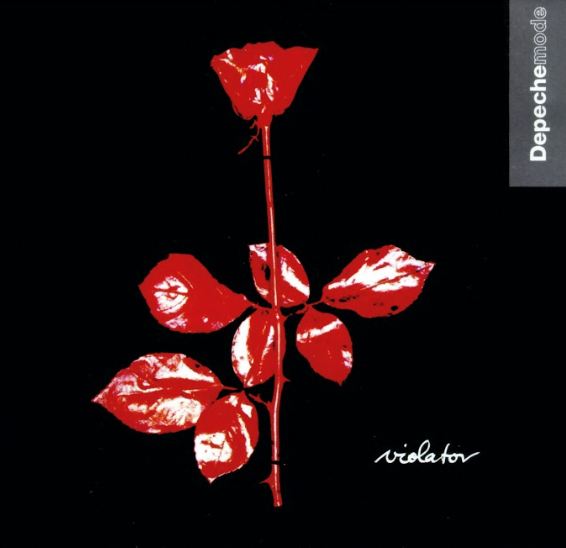 Over time, Depeche Mode might well be judged as being as important as The Beatles. The band is fast-approaching four decades in music making and in that time, have spread the word of synth, married it to rock, sold a gazillion albums and singles and become the electronic Rolling Stones. Only whereas The Stones arguably stopped making great albums mere years into their history, the Mode made many well into theirs. And the best of all is Violator.
This was the band's Revolver, a peak of creativity that introduced their trademark synth tones to the world of rock music. Previous albums had seen the Depeche output mature from its pop sound (on 1981 debut album Speak & Spell and largely on its follow-up A Broken Frame), through the industrial sample-laden Construction Time Again to the darker, more thoughtful trio of Some Great Reward, Black Celebration and Music For The Masses.
This last album did what it said on the tin, introducing the band's sound to America – which led to a US tour documented in the excellent 101 documentary, and closing with an epic concert at the Rose Bowl stadium in Pasadena in front of 70,000 people. So with six varied albums already released in the 80s as the band marched to perfect their sound, with a bigger following than any other in the world right then – what were Depeche to do as the 80s closed? Only go and record their best album to date…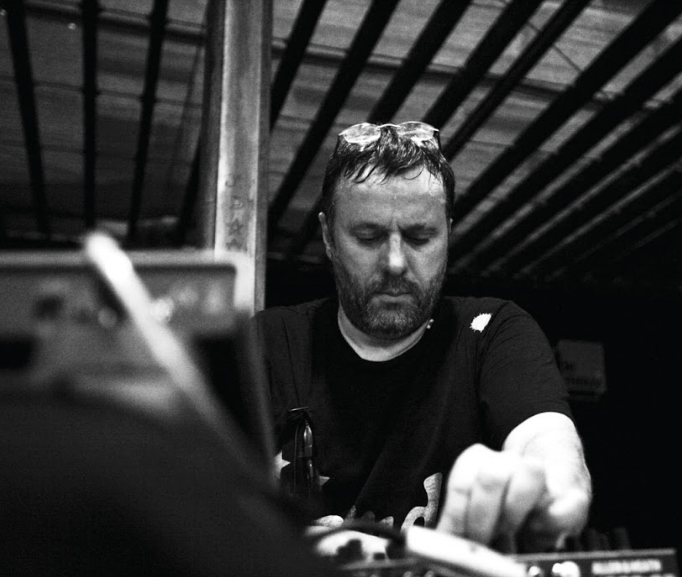 Violator was recorded in Milan and Denmark and mixed in London by François Kevorkian, who had worked previously on Kraftwerk's 1986 album Electric Café. It might sound like a complicated process, but the band had every intention of making it as simple as possible – at least at the outset.
"We wanted to take a different direction with this album, for the songs to come across in a more direct way and not to be so fussy," Gahan said in an interview shortly after the recording at Puk Studios in Denmark, where they completed Violator before it was mixed in London.
"We didn't want to be so critical about things and wanted to get more of an energy on to tape when we were recording, rather than play around with sounds for so long that by the time it came to recording, you'd have forgotten about the original direction of the song." – Dave Gahan
"So we wanted to work a lot faster but, in fact, we've probably taken more time, as you end up experimenting more until you find the right direction for the song! "But the songs sound a lot harder, not just in a rocky way, but they are a lot more edgy in terms of sound and feeling."
A point he reiterated to MTV in 1990: "We didn't want it to be so cluttered, we wanted it to be more direct. We worked with Flood [aka Mark Ellis] who helped us a lot. He steered us in a direction that we were trying to find but didn't even know ourselves. He helped develop the songs into something that maybe we wouldn't have done before."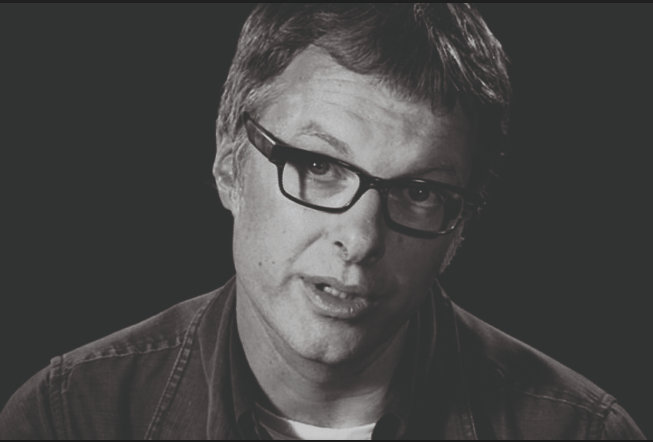 Indeed, Flood and long-time Depeche Mode band member Alan Wilder's inputs cannot be understated. The two worked tirelessly during the album's recordings to provide the atmospheric frameworks within which Martin Gore's songs for Violator sat. Yet there was another factor that led to the success of the recording, that is perhaps less well-known.
---
THE SONGS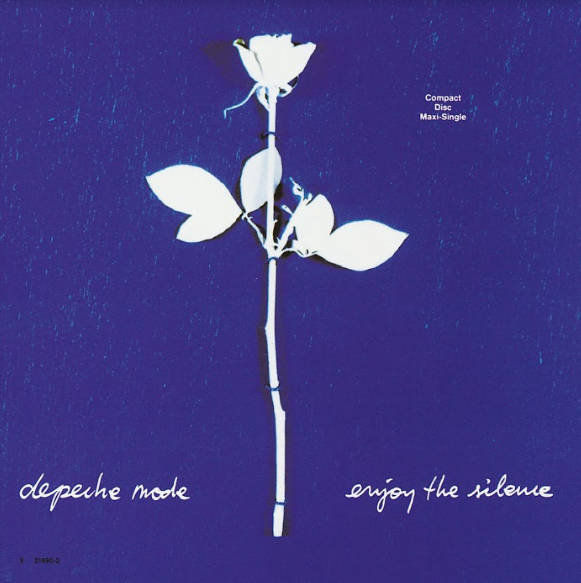 1. WORLD IN MY EYES
Described as one of Depeche Mode's sexiest songs, World In My Eyes much sums up the mood of the band at the point of recording Violator – all were involved and in perfect unity. It originated from a Gore demo, as most Mode songs do, of course, but its evolution in the studio was a dramatic one. Not only that, but all the band contributed vocals to it – a rare occurrence but perhaps one that signified the unity and friendship that ran through the Depeche Mode camp at the time.
2. SWEETEST PERFECTION
Interestingly, Sweetest Perfection could well have been a Gahan-led song, according to the lead singer. "There are songs on the album where I might have sung, but Martin did instead," Gahan told MTV in 1990. "Sweetest Perfection is a song that maybe I would have sung." This swapping of traditional roles on Violator was intentional – partly because Flood bought a 'no rule book' approach to the recording of the album. In this case, Sweetest Perfection was originally more suited to Gahan, but Gore sang it – the opposite happened on the later track Waiting For The Night. Sweetest Perfection is not the best track on the album – but in context, is still great. It builds to an almost psychedelic conclusion, complete with filtered beats and layers of atmosphere – "the kind of thing you resort to when you haven't really got an ending," Wilder recalls – and while not the strongest, is perhaps the most timeless track.
3. PERSONAL JESUS
"Obviously, it has religious overtones," Gahan said in 1990, "but the idea for the song actually came from when we were touring America. When you are in America, there are all these TV channels where you switch on and there is someone trying to sell you some sort of religion and you usually have to pay like $20 or something and then they send you your own personal rainbow or whatever you want to call it. These sorts of people seem to be very hypocritical of their own religion. To be a Christian or whatever is supposed to be private and you find something that is important to you. It's also when you are at your most vulnerable that you turn to religion, so these sorts of people who take money from those who ring up who just need someone to talk to, it just seems all twisted and wrong – that's why Martin wanted to write the song, because he felt this was making a mockery of the Christian movement." Martin was also apparently inspired by how Priscilla Presley had described her relationship with Elvis. Either way, the song caused enough controversy to help make it become one of Depeche Mode's biggest hits around the world (No.13 in the UK, No.28 in the States). It also notably had a guitar riff, one of the first Mode tracks to feature one so prominently. The song was also famously covered by Marilyn Manson and Johnny Cash (separately, not together) and not so famously by Tori Amos and many others.
4. HALO
Halo is one of the unsung heroes of Violator, perhaps because it sits in the shadow of …Jesus (the song that is). Yet of the two, Halo has actually worn far better over the following 28 years. It's Depeche Mode at their best, with a stomping electronic intro – the bass produced from two classic synths, an ARP and Minimoog – and searing string-laden chorus. Alan Wilder also states on his own Recoil website that it is one of his favourite tracks from the album. "I like the string arrangement and the fact that we used drum loops on it – something we had hardly done before that time."
5. WAITING FOR THE NIGHT
The low-key Waiting For The Night is an astonishing Depeche Mode track for many reasons, not least because such a simple arrangement resulted in such a memorable track. It was also one of the few completely shared vocal tracks that Gahan and Gore have been credited with. "It was a song that Martin would possibly have sung," said Gahan, "but is actually a duet between us. I just phoned him up and said 'I really like the song, can I sing on it?'" With that stunning and simple arrangement, it's Flood and Alan Wilder that once again steal the show. "Flood and I had been listening to Tangerine Dream and decided to try and create a similar atmosphere for this track," Alan Wilder says on shunt3.0.recoil.co.uk. "The main sequence was put together using his ARP and the sequencer that accompanies the synth. The charm of the ARP sequencer stems from the slight tuning and timing variations that occur each time the part is played. This gives a sense of fluidity and continual change, which seems to suit the song."
6. ENJOY THE SILENCE/ INTERLUDE #2 (CRUCIFIED)
"It's just about a feeling of not wanting anything else, feeling totally satisfied, when even words are an intrusion," Martin told MTV in 1990 when asked about Enjoy The Silence. "You just don't need anything else." The track was the second single from Violator, and went Top 10 both in the UK and the States and even won the band a Brit in 1991. The final version of Enjoy The Silence was very different to the original demo, something that appears to have happened a lot with many of the songs on Violator but in this case it was the most dramatic change of all. "Strangely, the thing that immediately came to mind was that I could hear Neil Tennant singing it in my head," Wilder says of his first listen of the original demo. "Something about the line 'all I ever wanted' sounded very Pet Shop Boys to me."
7. POLICY OF TRUTH
The third, and some would say best, single from Violator landed Depeche Mode another Top 20 hit in both the States and the UK. Again, it's classic Mode with singalong verses and a chorus to get any 70,000 stadium going. The only thing that lets it down is the rather screeching sound that follows the, 'the time before' lyric at around two minutes.
8. BLUE DRESS/ INTERLUDE #3
Blue Dress is Gore at his stalking best, a song about him simply watching someone get dressed, but don't get too caught up in thoughts of Martin doing this – you might miss the fact that Blue Dress is an exceptional track. It's one that marries guitar riffs and electronics perfectly and builds through layers of strings and class, all the time underpinned and undermined by a cat- like sleazy synth and some rather terrifying, perverted cackling at its close before it drifts into another interlude on the album.
9. CLEAN
By God, Clean is good – the fact that it closes the album shows the strength and depth of Violator. Clean opens like a great stomping track from any previous Mode album, but when those tearing strings come in at around three minutes, the hairs on your arms will stand up such is the emotion they bring in. You can't ignore the irony of the lyrics either. Gahan might have been the 'cleanest I've been' during the recording of this, but little did he know he would one day be so immersed in drug addiction that it would kill him – albeit for just two minutes…
---
Kevin May, the author of HALO, a book about the making of Violator, reveals: "Martin Gore, who was still the sole songwriter in Depeche at that point, said years later Violator was the last time they had fun making a record. "It shines a light on the mood of the band at the time and, in particular, the excitement that was being generated with what was then a new producer in Flood and how they were approaching the entire process.
"He saw an opportunity to marry the band's core synth sound with 'traditional instruments and really pushed a new tactic for the band, urging Gore to strip his demos back to as basic a form as possible so that they would be more open to manipulation during the recording – essentially allowing Alan Wilder and Flood to add atmospheres, melody, percussion and other elements to each track."
"I just thought it needed another perspective," Mute Records owner and band mentor Daniel Miller told Electronic Beats on why he brought the producer in, "and Flood is technically very good, very musical, and very open. He's not one of these: 'This is the way it has to be'. It's more like: 'How can we do it differently?' He was in sync with the band's mentality – and my own."
A fresh approach to the instrumentation also offered a new perspective to everyone, combining electronics and traditional sounds. And it seems Flood was the perfect producer to link these two elements. Martin Gore, the album's songwriting architect, however, downplays his own talents as ever, and told an MTV reporter in 1990 of the songs on Violator: "I don't have a natural process, I just sit down and write a song. Words come, melodies come and that's it."
---
THE PLAYERS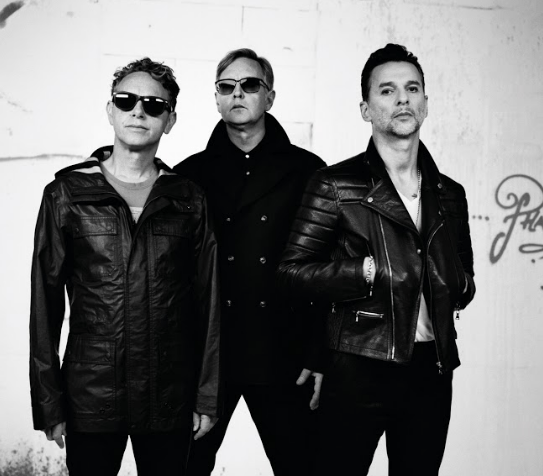 MARTIN GORE
Depeche Mode's main songwriter since Vince Clarke left in 1981, Gore provided all the tracks on Violator.
FLOOD
Producer Mark 'Flood' Ellis was brought in by Daniel Miller and sought to marry DM's electronica with natural instruments. An inspired choice.
ALAN WILDER
Co-producer with Flood and Recoil founder. Wilder provided the LP's atmospheric textures and arrangements.
DAVE GAHAN
DM's charismatic frontman. Although Gore is the still the main songwriter Dave has since written hit songs including Suffer Well and Cover Me.
FRANÇOIS KEVORKIAN
One of the forefathers of house music, Francois mixed everything except Enjoy the Silence. The unsung hero of Violator.
ANDREW FLETCHER
"Martin's the songwriter, Alan's the good musician, Dave's the vocalist, and I bum around," Fletch reveals in the 101 documentary film.
---
It's difficult to speak about Violator without talking about the tour that preceded it – with that Pasadena closing show – and the album that came after it. Songs Of Faith And Devotion couldn't have had a more different sound: gospel, soul, rock and electronics, and that's just on the track Condemnation. Yet its inception was hell – the opposite to the apparent happiness permeating the Violator sessions.
Ironically, though, it's hailed as the other Mode masterpiece – although it nearly destroyed the band, as the egos spawned by success, drugs and rock'n'roll nearly swallowed their owners. "During Violator, the band had still managed to keep their feet on the ground," says May.
While they had an inkling early on that they were creating something important, unique, creative and what would eventually turn out to be an important album for fans and acclaimed by critics, they were, in the words of many in the camp at the time, extremely down to earth and often didn't appear to understand how big they were becoming. This is perhaps difficult to believe, given the success of the previous records and tours…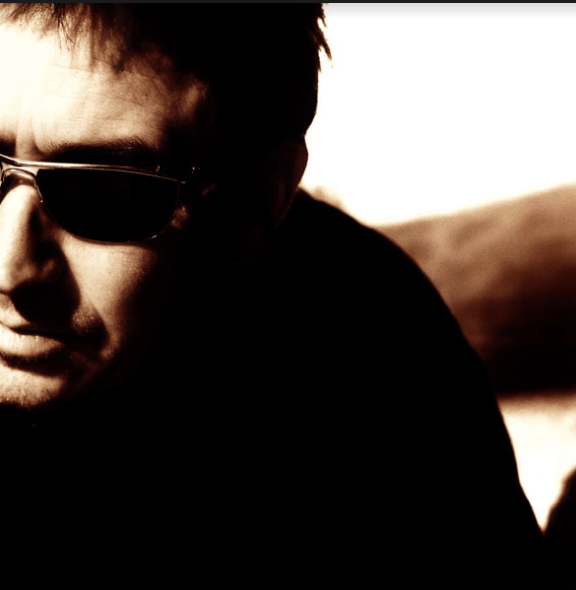 Yet they were still young (Alan Wilder was the oldest, in his early 30s) and, at least outwardly, had largely avoided the trappings of fame." After the recording, Kevorkian mixed the album – the most difficult part of the process. "He's one of the most intense people I know," Miller told Electronic Beats. "He would work for 18 hours a day and I think he got through at least three different engineers, because they couldn't take it. He's so obsessive and so brilliant, and made a great record in Violator."
Miller made a very important contribution to the final recording, taking an early version of Enjoy The Silence that he wasn't pleased with and remixing it with engineer Phil Legg.
"I think they were so burned out by the end – it took a long time making that record – that they said: 'Okay, whatever you say,' and they used that version." – Daniel Miller, Mute Records
That version went on to be the single and contributed greatly to the overall success of Violator. And what a success that was. All four singles from Violator charted around the globe while the album even scored a No.2 in the UK – the home country finally embracing its own band. The World Violation Tour followed, one as crazy and excessive as anything that had gone before. Over 88 dates, the band played to 1.2 million people.
The experience would wipe the Mode out for a while and it would be two years until they got their breath back to reform for Songs Of Faith And Devotion.
"A lot of things happened to the individuals in the band during and after the Violator tour. They never changed as people, they were always very down to earth, but they'd been elevated into superstars and that does have an effect on people." – Daniel Miller, Mute Records
May adds: "Gahan had moved to Los Angeles and found his life being consumed by a heroin habit, as well as falling in with the emerging grunge scene and sound; and there was a general feeling that Flood and Wilder wanted to push the musical style that they had generated on Violator even further, using full segments of live musical performance in the recording."
Where everything came together so well for Violator, it fell apart for SOFAD. Even though that album was a huge commercial success, it couldn't have happened without the experiences of Violator. The two are linked intrinsically because of this, even though the styles and the experiences recording them are so different…"
Inevitably, Violator laid the foundations for when things started going wrong structurally," May agrees, "but that is often what happens when important moments in the history of a band take place and things begin to unravel.
"Depeche's fans argue endlessly as to the merits or otherwise of everything the band produces, yet none will begrudge Violator's pivotal role in the their evolution and the impression that it left." – Kevin May, author of HALO
Wilder would leave the band after SOFAD, but his reasons perhaps stem back from those earlier sessions working with Flood. "The simple answer is I'd just had enough of being in the group and felt I couldn't really do much more," he told this author in 1997. "There were difficulties and communication breakdowns. I think most of the detailed work was too boring for the other members of the group, so they tended to disappear and allow me and Flood to get on with it."
Since then, of course, Gahan has once again become the cleanest he's been, and Depeche Mode have released several further albums. However, none have matched Violator – it really was the sound of a band on fire and form, and one that worked as a unit in its most creative phase of the last four decades.
---
THE VIDEOS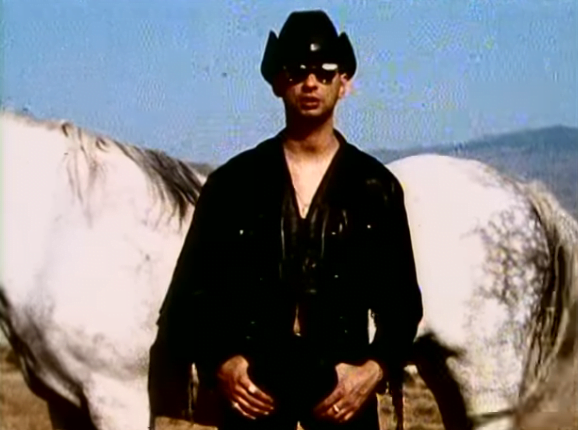 PERSONAL JESUS
This was the first colour-ish video of the band from director Anton Corbijn. Personal Jesus finds the Mode on a ranch in the Tabernas Desert of Almería, in Spain. DM are soon tempted by a bevvy of beautiful women and it's suggested that the ranch is a brothel. MTV were so appalled by this insinuation that they elected to edit out some of Martin Gore's more suggestive mouth movements during the bridge and replaced them with cut footage from the video. It's all tongue in cheek, though, as the boys can be found on rocking horses and generally larking around. Reach out and touch Dave!
ENJOY THE SILENCE
The now iconic video for Enjoy The Silence video initially split the Depeche Mode community with some fans citing it as cheesy. The truth is even its star believed that shortly after filming it… "We did it in Portugal, in the Swiss Alps, Scotland and London," frontman Dave Gahan told MTV in 1990. "It took about a week, mainly me walking around with a king's outfit on which I hated, but was convinced by everyone it would be okay, and everyone after said it looks great, but I still think I look a prat in it… The only thing the band did were two hours in London looking moody."
POLICY OF TRUTH
The original song riffs on the theme of keeping a part of yourself hidden from others and this Anton Corbijn collaboration illustrates this perfectly. DM are shot individually throughout – partnered at first and then singled out as various images flash behind them. Martin Gore is seemingly caged by a wire fence and Gahan is prowling a red-light district in his car. The video is mostly shot in shadows and is very grainy – with flashes of harsh coloured light occasionally beamed onto the band.
WORLD IN MY EYES
There are two versions of this Anton Corbijn-directed video. The first aired on television and features Gahan entertaining an anonymous girl at a drive-in, while watching the (World Violation Tour) concert film on screen. The second version was shot for the Strange Too VHS release. They are basically the same, although the newer video shows the entire band in the car at the drive-in, has a lot more abstract concert footage edited into it and a much longer, silent Gahan ending.
---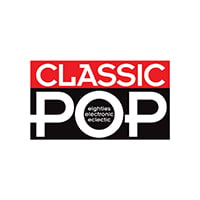 Classic Pop
Classic Pop magazine is the ultimate celebration of great pop and chart music across the decades with in-depth interviews with top artists, features, news and reviews. From pop to indie and new wave to electronic music – it's all here...