Recorded, like much of Bowie's Berlin trilogy, in the shadow of the wall, the fifth album by Depeche Mode, Black Celebration might not be their very best, but few would argue that it's definitive… 
In 1985 Depeche Mode released their first singles collection. Television-advertised, it was an avowedly commercial gesture – and with a group portrait adorning the front of package, it marked a break with the 'faceless' spell they'd woven with previous releases. 
Martin Gore had no intention of making similar compromises with the group's next album. Two things hit Daniel Miller as he heard the demos; no singles, no radio. When the band convened to record the album, the ever-supportive Miller softened his approach, devising a plan to capture the essence of these dark works in progress. With himself and Jones in tow, the group would, he announced, "live the album".
Recorded in 14-hour long sessions spanning 120 days, largely at Berlin's Hansa Studio, Black Celebration would be a work of total immersion and commitment, conceived as their masterpiece. The Germans would be more succinct: 'gesamkunstwerk'. Uneasy music required uneasy methods… the musical equivalent, Jones later said, of Werner Herzog "dragging boats through jungles" on his film Fitzcarraldo. 
No boats or jungles were involved in Black Celebration's making, but everything was reverb-drenched, shrouded in an atmospheric veil. The sampling was back. Stripped had rockets, a motorbike and Dave Gahan's Porsche. Jones and Miller, already burnt out by the mixing stage, endlessly tinkered, eager to make them sufficiently "dirty".
The album that emerged on March 17, 1986 was less like a collection of songs, more like an environment; bulletins transmitted from a tech-noir future dystopia, from which the lovers in first single Stripped seemed eager to escape, getting "back to nature". This was Depeche's most visual-sounding music; sounds shine in the mix like the neon billboard displays in Blade Runner. 
The opening two tracks, imposing slabs of sonic architecture, set the tone for what follows. The title track raises the curtain with the scene-setting of a sci-fi horror soundtrack. Wordless voices haunt the mix. As Gahan starts to sing, it becomes clear exactly what's being exorcised; another mundane day. The song shifts gears, a galloping love song leaps from the shadows. 
Throughout, both lyrically and sonically, Black Celebration glitters in the gloom. Fly On The Windscreen, reworked and salvaged from the flipside of the previous year's It's Called A Heart, is even darker.
The titular image could symbolise anything in the mid-1980s; famine, the AIDS epidemic, nuclear war. Death is everywhere, it says behind a mechanical wall of sound, all electro jabs and jousts, as if the video games the group played on their down-time had become the real world.
There is delicacy: a heavily treated guitar line sinks into the soundscape, the ghost of Joe Meek, British synth-pop's lost godfather. Through the apocalyptic dread comes another urgent lover's plea. A few years ago "love in itself was not enough". Now, amid this fallout, it's all that's left.
What hid in all this gothic nightmare/future shock, cocooned in that reverb, were – to quote Here In This House – Gore's most "tender moments" yet. His connection to the material was deep. He sang an unprecedented amount of it, including the single A Question Of Lust, a twisted take on the power ballads flooding the charts.
These meditations on vulnerability, World Without Nothing and Sometimes, Somebody, delivered in an even bigger echo chamber, give the album its beating, bleeding heart. Gritty, cathartic and carnal, they were Gore as naked as he'd ever been. 
If Gahan's pipes were stronger than ever, Gore's ached with pure feeling. On the aforementioned Here Is The House, the two singers merged elegantly. Even on the ballads sonic invention persists, clocks tick, synths imitate clusters of human voices, weird rhythms are tapped out… a music box of endless tricks. Dressed In Black waltzes like a goth Scott Walker.
Only New Dress disrupted this seamless flow of music, marred by a heavy-handed punchline, as if a megaphoned Rik from The Young Ones had stormed the stage. All the same, its pulverising electro still sounded terrific.
The group hid from the album's front cover once more, which instead depicted a detail from a Brian Griffin photo of a futurist building model flanked by Martyn Atkins' embossed logos. This record was their "best yet", raved Chris Heath in Smash Hits. Steve Sutherland in Melody Maker was less convinced; "pussycats trying to be perverted", he commented.
Such doubters couldn't stop the album from rising to No.4, their highest placing to date. At a time when so many of their peers – the ones the smart money had been on in 1981 – were veering back towards the middle of the road and losing their nerve, Black Celebration elevated the band into a league of their own. Bigger and more fearless than ever, this was the audacity of a group in their imperial phase.
It also pleads the case for electronic music at a time when synth music was in danger of becoming ubiquitous and undistinguished, and did so with passion. Compare this feast with the folly of that year's big hype, the equally sampledelic Sigue Sigue Sputnik.
Depeche then set out on another world tour, including sold-out arenas in the increasingly receptive market of America. There they shot a video for the turbo-charged A Question Of Time, another ode to innocence lost, a Gore theme ever since My Secret Garden. It was their first collaboration with Anton Corbijn, whose moody black and white images wove another layer into the group's identity. 
Black Celebration's shadow loomed large, not only over the band's own catalogue but over other musicians too. Both Nine Inch Nails and DJ Shadow cited it as an influence. Its swirl of sensory overload came half a decade before U2's own Hansa Studio-assisted reinvention, Achtung Baby.
Traces of it even flicker through 1990s Bowie (The Heart's Filthy Lesson, I'm Afraid Of Americans). The boys from Basildon's finest? Many would argue that's Violator. Either way, Black Celebration comes close…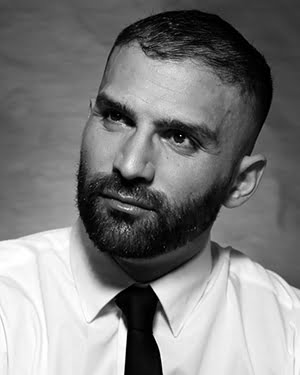 Matthew Lindsay
Matthew Lindsay is a regular contributor to Classic Pop Presents and has also written for The Quietus and mojo4music.com. He is the co-author of Tom Watkins' Let's Make Lots Of Money, long-listed for the Penderyn Music Book Prize.