Review: David Bowie – Welcome To The Blackout (Live London '78)
By Classic Pop | September 25, 2018
Captured in the summer of 1978, this 2CD live set showcases a recovering genius back on top of his game and sounding as vital as ever. Ian Gittins review's Bowie's Welcome To The Blackout, awarding it a rare five stars and the monthly title of  Classic Pop's Best Reissue.
David Bowie always moved in mysterious ways, his wonders to perform, and few machinations were weirder than this blast of greatness: a stunning live album taped 40 years ago but shelved for the subsequent four decades.
Welcome To The Blackout was recorded during two Earls Court shows in the summer of 1978 on Bowie's Isolar II Tour, more usually known as the Low/"Heroes" Tour. After a limited-edition 3LP vinyl edition became Record Store Day's best-selling item this April, it now gets this 2CD release.
After nearly expiring from his Los Angeles cocaine madness, Bowie had fled to Berlin with Iggy Pop and was by then two-thirds of the way through his Low/"Heroes"/Lodger trilogy of albums with Brian Eno.
Eno was also meant to helm the band on the Isolar II world tour but had to drop out on health grounds, leaving the rejigged band just two weeks to rehearse under the tutelage of Bowie's sideman, Carlos Alomar. It didn't show. On Welcome To The Blackout they sound slick, fierce and formidable.
The tour setlist naturally drew heavily on Low and "Heroes" and was thus elevated by the stark, bleak brilliance of both albums. After the portentous opening dirge of Warszawa, an extended, six-minute roust through "Heroes" is a thrill; rarefied New Wave pop before the term even existed.
Bowie is in superb voice throughout, an imperious benign musical dictator drydrawling his way through Be My Wife and the arid funk of Low's Speed Of Life. The perennial cracked actor, he gives a masterful impersonation of jittery paranoia on a version of Breaking Glass that ends when you are willing it to go on.
For all of his arty obliqueness, Bowie was always a canny crowd-pleaser, and his post-interval tour setlist boasted an impeccable run of six tracks from The Rise And Fall Of Ziggy Stardust And The Spiders From Mars: Five Years, Soul Love, Star, Hang On To Yourself, Ziggy Stardust and Suffragette City.
It all showcased a recovering genius on top of his game. The closing TVC15 and Rebel Rebel are pop sacred texts, and – best of all – Welcome To The Blackout is a live album that doesn't sound like one: producer Tony Visconti ruthlessly excised all of the crowd noise from proceedings. Well worth the wait.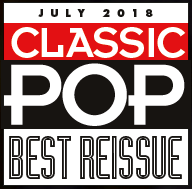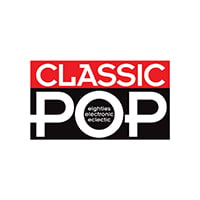 Classic Pop
Classic Pop magazine is the ultimate celebration of great pop and chart music across the decades with in-depth interviews with top artists, features, news and reviews. From pop to indie and new wave to electronic music – it's all here...