Classic Album: Colour By Numbers – Culture Club
They were one of the most colourful acts of the decade, yet the vibrancy and melodies of Culture Club's second opus belied the heartache and tensions that inspired it – with their flamboyant fronman's spotlight shining a little too brightly for his bandmates…
Mark Lindores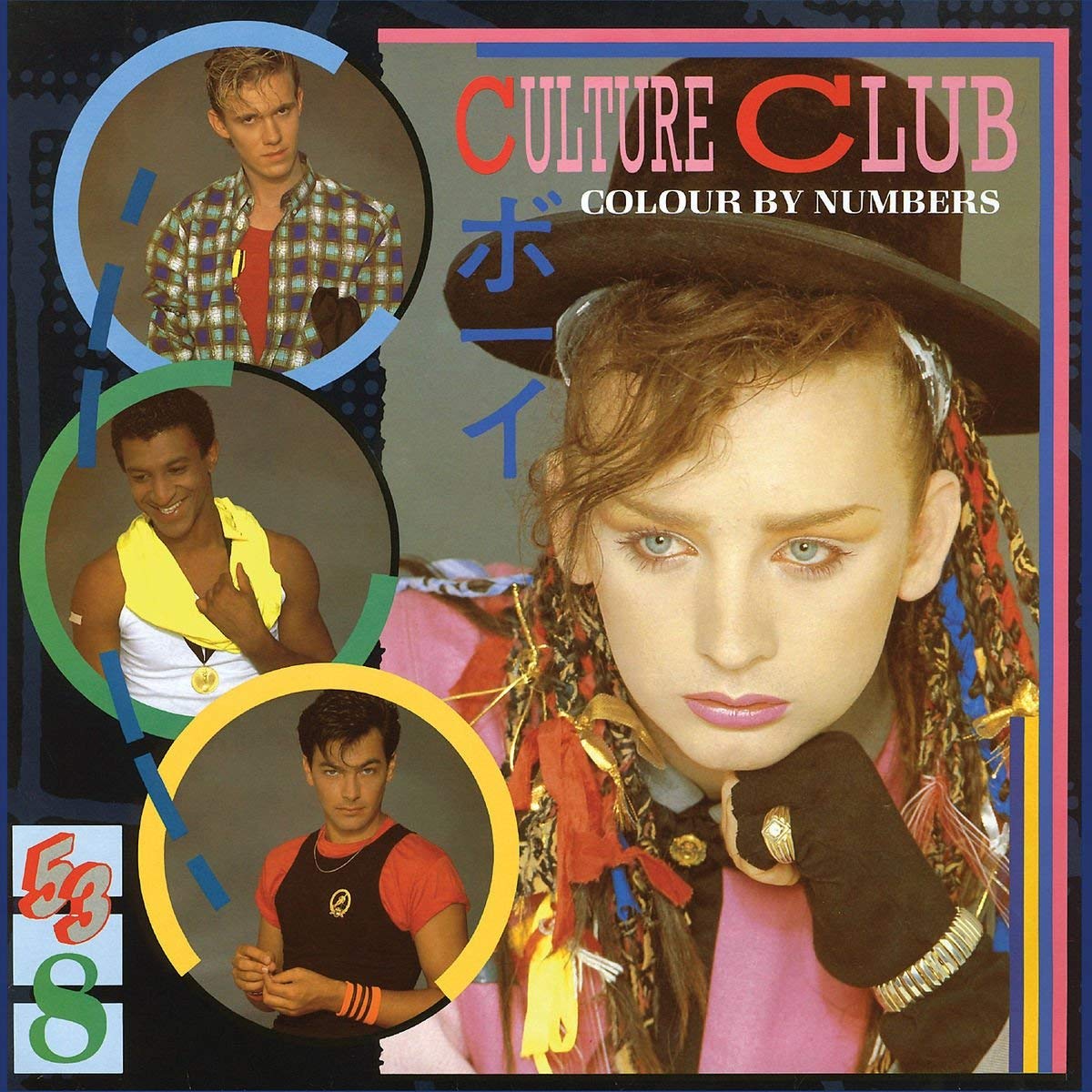 As the nation reeled in shock when David Bowie draped his arm around Mick Ronson's shoulder during his infamous Top Of The Pops performance of Starman in July 1972, a spark was ignited in 11-year-old viewer George O'Dowd, who recognised a kindred spirit in Bowie and made the decision to follow in the platform-soled footsteps of his idol. Immersing himself in the glam rock, punk and New Romantic scenes, he reinvented himself as a flamboyant entity in his own right.
A decade later, George's own appearance on the same show to perform Do You Really Want To Hurt Me elicited an equally controversial reaction to that of Bowie's – and the charismatic singer of indeterminate gender was baptised pop's hottest property.
Although the initial reaction to Boy George's androgynous look had shifted between negative (he was crowned 'Wally Of The Week' by renowned TV critic Nina Myskow) and bewildered, his talent was undeniable and the soulful reggae of Do You Really Want To Hurt Me made Culture Club a global phenomenon.
As the band relentlessly promoted the song, getting back in the studio to work on new material was at the forefront of their minds. Do You Really Want To Hurt Me had proved third-time lucky for them, following the flop of their first two singles White Boy and I'm Afraid Of Me and, feeling that their debut album Kissing To Be Clever lacked anything else worthy of being a single, the band was concerned about the prospect of becoming a one-hit wonder.
One of the first new tracks they recorded, Time (Clock Of The Heart) was rush-released in November 1982 and alleviated those fears, giving them a second Top 10 hit.
A sublime slice of blue-eyed soul, the track served its purpose of keeping the band in the public eye – and the charts – while they crafted their second album amidst one of the most competitive times in music, with Wham!, Duran Duran and Spandau Ballet all vying for the attentions of Britain's teenagers. "With so many great bands around, people can forget about you really quickly – especially when you're a new band," George said at the time. "So for us, it's important to just keep pushing the records out so that we don't lose our momentum."
Describing themselves as "an Irish transvestite, a Jew, a black man and an Anglo-Saxon", the band's name was an allusion to their differing ethnicities and it was the fusion of those different backgrounds and influences that gave them their signature sound. With producer Steve Levine on hand to mould the varying styles into a cohesive sound, and support from powerhouse backing vocalist Helen Terry and keys player Phil Pickett among others, the sessions for the second album showed a marked progression from Kissing To Be Clever, which had been more a collection of demos recorded as the band found its identity than a body of work.
---
The Players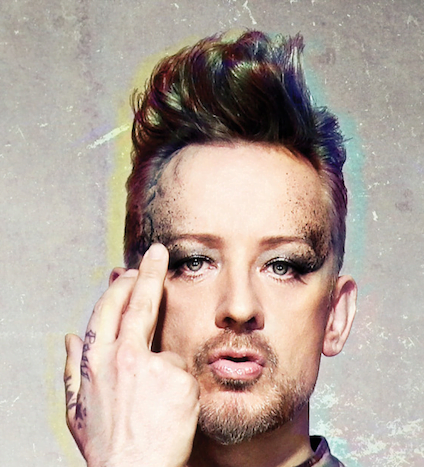 Boy George
After being sacked from Bow Wow Wow by Malcolm McLaren, George formed the band that made him famous. After Culture Club, he enjoyed solo success, wrote two autobiographies, a West End/Broadway musical and has coached on the UK and Australian versions of The Voice.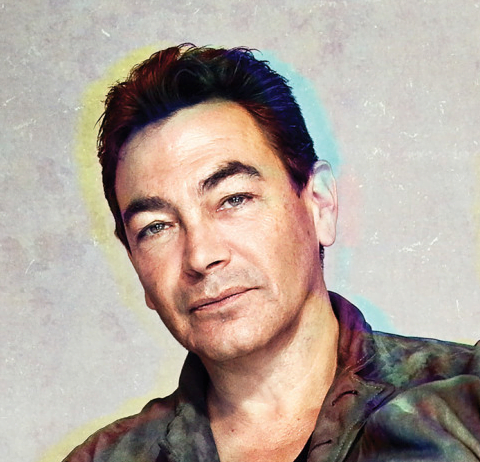 Jon Moss
After drumming with The Damned and Adam And The Ants, Jon Moss joined Culture Club in 1981. Following the band's split, he played in bands such as Promised Land, Yeah and Heartbeat UK, the latter of which scored a minor hit with Jump To It in 1987.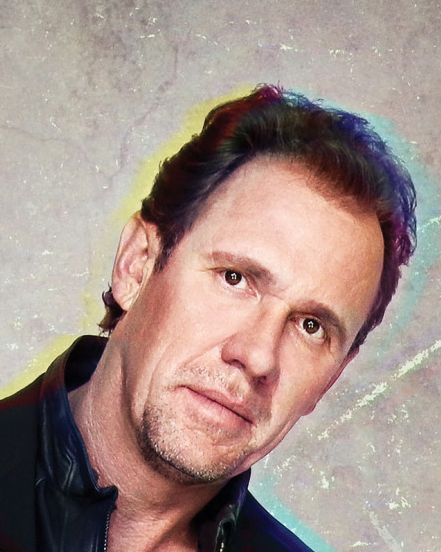 Roy Hay
After the break-up of Culture Club, Roy formed This Way Up and released an album, Feeling Good About It. Neither the LP nor its three singles were successful, and Roy began writing scores for films and TV shows, including working with legendary film composer Hans Zimmer.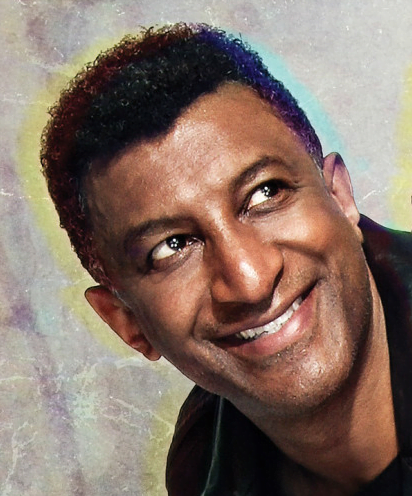 Mikey Craig
Mikey, bass player in the band, followed his time in Culture Club by releasing solo single I'm A Believer in 1988, which failed to chart and led to the release of his album being shelved. Undeterred, he went on to DJ and founded his own dance label, SLAMM, which produced some club hits. In recent years, Mikey has played with Kid Creole And The Coconuts during their tours.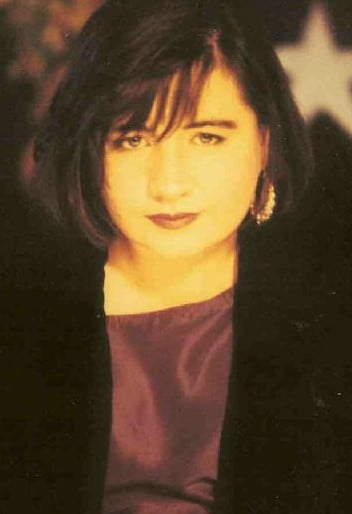 Helen Terry
Culture Club's powerhouse backing vocalist, who was an integral part of their sound during their peak, left the group to launch a solo career. She had a hit with Love Lies Lost, but her album Blue Notes underperformed, leading Helen to retire from the music industry to become a successful TV producer.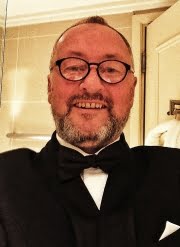 Phil Pickett
Having enjoyed success with Sailor in the 70s, Pickett had been working as a session musician when he began playing keyboards for Culture Club. He played on all of the albums and tours as well as co-writing hits including Karma Chameleon, It's A Miracle and Move Away.
---
"This next album is going to prove that we're very musical," George said in an interview with The Tube in early 1983. "It's a lot more mature and sophisticated than Kissing To Be Clever. We work very closely with Steve Levine, who is almost the fifth member of Culture Club. We all have the same idea of what we want the end result to be, which is essentially a well-structured pop song, and we have developed our own sound now. A lot of bands are wanting to work with Steve to achieve the 'Culture Club sound' but it's not possible, because it's a collaboration – it's not a situation like a lot of bands who don't know what they want to sound like, so the producer ends up taking over.
"Roy and Mikey love the new machines – the Fairlights, and the computers – while Jon and I prefer an acoustic sound, really rough and soulful. So we mix both to get a fine balance."
Achieving that result had proved anything but smooth. "We're very adult in our approach to the studio, but we fight a lot in the rehearsals," George said. "There's a lot of throwing coffee over each other and guitars being thrown, that sort of thing." Years later, an insight into the machinations of Culture Club at this time was revealed when a recording taken during the making of Victims, in which the band tore into each other, was leaked onto the internet. Finding it hilarious in retrospect, the argument was entitled Shirley Temple Moment and released as a track on the band's 2002 career-retrospective boxset.
While Culture Club's music was a collaborative effort, the song's lyrics were strictly George's domain. "I write all the lyrics," he said. "I never sing anyone else's lyrics – they all come from a very personal basis and are about what's going on in my life, in my relationships at the time – they're deeply personal."
Although George and drummer Jon Moss' relationship wasn't public knowledge by this point, their tempestuous union was the basis for much of Culture Club's material. As millions of fans unwittingly sang along, their biggest hit, Karma Chameleon was a visceral depiction of a volatile relationship with lyrics such as: "I heard you say that my love was an addiction/ When we cling, our love is strong/When you go, you're gone forever, you string along" and "Everyday is like survival, you're my lover, not my rival", a theme prevalent throughout the rest of the record.
---
The Songs
1. KARMA CHAMELEON
Despite being Culture Club's biggest hit, reaching No.1 in September 1983 and staying there for six weeks, all of the members of the band have had issues with the song in the past. When George first sang it to them, they all initially hated it and were reluctant to record it as they feared it would mark the end of their career. Needless to say, they relented and saw it become one of the most successful singles of all time. Post-Culture Club, George viewed the song as an albatross round his neck and refused to play it for a number of years until one disastrous gig he performed it, saw the love for it, and made his peace with it. The song's strong country feel made it an obvious choice for the band to play in a US bar scene during Culture Club's infamous guest appearance in The A-Team, in which George bizarrely played singer Cowboy George.
2. IT'S A MIRACLE
Originally titled It's America, George wrote It's A Miracle on his first trip to the US in November 1982. Celebrating the land of dreams, it name-checks aspects of US celebrity and pop culture, something that makes sense when put into context with the song's original title. While most of the world got Miss Me Blind as a single, It's A Miracle was released as the album's fourth single in 1984. As two different singles were released in two different territories, the band created a 'multimix' fusion of It's A Miracle/Miss Me Blind for the 12″ single. The 12″ single was also a must-have for Culture Club fans, due to the inclusion of their inspired cover of Blue Mink's Melting Pot, which was a highlight of their A Kiss Across The Ocean Tour.
3. BLACK MONEY
A long-time fan favourite, Black Money is a soulful ballad showcasing the vocal harmonies of George and Helen Terry, covering the issue of unrequited love. As with the majority of Colour By Numbers, the lyric refers to a volatile relationship: "Somebody else's life cannot be mine/ But when you love someone/ And they don't love you in return/ When you love someone/ You've got money to burn." When Culture Club released This Time – The First Four Years, their first greatest-hits album, in 1987, Black Money was planned as a single to promote the release, even including a live version of the song on the VHS, but was shelved at the 11th hour. In 2014, when Culture Club performed Colour By Numbers in full with the BBC Philharmonic Orchestra, John Grant guested to perform the song with the band.
4. CHANGING EVERY DAY
Colour By Numbers' least-known track, Changing Every Day predates 1984's big trend for jazz-infused pop from the likes of Sade and Matt Bianco. Kicking off with a smooth piano intro, the song's bitter lyric is sweetened by a soft bossa-nova-style melody.
5. THAT'S THE WAY (I'M ONLY TRYING TO HELP YOU)
A tender piano-led ballad, the strippedback track was recorded as a tribute to George's mother. Essentially a duet between George and Helen Terry, it's one of the best showcases of her gospel-infused voice, which was an integral part of the Culture Club sound. A live favourite, That's The Way… was one of the LP's best-known tracks, as it was the B-side to Karma Chameleon.
6. CHURCH OF THE POISON MIND
Following-up the sweet soul of non-album single Time (Clock Of The Heart), Church Of The Poison Mind was a blistering track with a soaring harmonica hook that evoked the sound of Stax and Stevie Wonder's Uptight (Everything's Alright). At Culture Club's comeback show for VH1's Storytellers series in May 1998, George introduced the track as being "about Jon – as were most of the songs during Culture Club's reign". Released as the band's fifth single in April 1983, it reached No.2, only kept off the top spot by George's idol, David Bowie, with Let's Dance.
7. MISS ME BLIND
Released as Colour By Numbers' fourth single in many countries, but not the UK, Miss Me Blind, a dance-pop track with an embittered lyric, was a major source of disagreement in the studio, with George and Roy Hay clashing over the inclusion of the lengthy guitar solo. With Roy fighting to keep it and George vehemently against it, the solo was eventually recorded one day when George wasn't in the studio.
8. MISTER MAN
Inspired by stories about New York's mean streets and the high crime rate in the early 80s, George wrote Mister Man on his first day in the Big Apple in November 1982, along with It's A Miracle. A catchy pop track featuring a touch of reggae, Mister Man remains one of Culture Club's lost classics, only released as a single in South Africa. Along with Black Money and It's A Miracle, Mister Man was debuted on A Midsummer Night's Tube in June 1983.
9. STORMKEEPER
Perhaps the most underrated song on the LP, Stormkeeper is a catchy mid-tempo track with a lyric seemingly penned during a fraught day in George and Jon's relationship, tackling the issue of outside influences, with lyrics such as: "Say you are leaving, you've got too much pride/ It's not love if you have to hide it," and "Don't let them tell you that this love is wrong/ And don't let them fool you that this love can't go on".
10. VICTIMS
Haunting, majestic and epic, Victims is one of the highlights of Culture Club's discography, which revealed a new side to the band when it was released as a single in December 1983, reaching No.3. The grandiose ballad, beginning with a simple piano before building to an orchestral conclusion, was a snapshot of a tortured relationship and the powerlessness of being infatuated with someone (guess who). The 12″ single was a must-have for Culture Club fans, not only for Romance Revisited – a classical instrumental of Victims, but mainly for the sublime ballad Colour By Numbers, criminally not included on the album that took its name.
On the surface, Colour By Numbers is a poppy, upbeat record fizzing with catchy melodies and sing-along choruses. Scrubbed free of its make-up of glossy production and soulful vocal stylings, it's a tortured depiction of a dysfunctional relationship.
Following in the footsteps of Fleetwood Mac and ABBA, Culture Club turned their misery and melancholia into musical magic. Writing in his autobiography Take It Like A Man, George described the band's output as: "Simple pop songs with blatant messages to the boy I loved – my pain was seeping into the songwriting."
Preceded by No.2 hit Church Of The Poison Mind, and Karma Chameleon, which spent six weeks at No.1, Colour By Numbers was released in October 1983. Critics praised the album's mix of blue-eyed soul with pop, gospel, reggae and jazz, citing it as a huge musical progression from Culture Club's debut, particularly on the epic ballad Victims (released as the third single in November 1983). It went on to sell over 16 million copies and topped the chart around the world, including the UK, Japan, Australia and Canada. Only Michael Jackson's Thriller stopped it reaching the top of the US Billboard album chart.
Culture Club were at the pinnacle of their success, yet even that wasn't enough to appease the tensions within the group, with bust-ups and cover-ups becoming the norm as they put on a united front for fans. The broken finger Jon suffered after trying to punch George during one of their regular fights was reported in the press as being the result of their tour bus halting to an abrupt stop. Although their relationship was the source of many band disagreements and altercations, it wasn't the only one, as Mikey, Jon and Roy grew increasingly jealous and resentful over the attention heaped on George.
With his make-up tips discussed in interviews more than the music, they felt their roles were sidelined to little more than bit-part players in George's success story.
"A lot of people think Culture Club is just Boy George, but we're a democratic unit and everyone puts their ideas into the band and everyone's ideas are equally important," George said, addressing the issue when interviewed on The Tube. "It just so happens that it's me that people see a lot of the time. People need to realise that Jon Moss, Roy Hay and Mikey Craig are also members of Culture Club. I come up with melodies and lyrics, but we all work together on adding chord structures and beats, etcetera… no member is more important than any other."
---
The Videos
CHURCH OF THE POISON MIND

With Culture Club mania taking hold early in 1983, the promo for
Church Of The Poison Mind
was loosely based on the narrative of The Beatles'
A Hard Day's Night
. An exaggerated version of the band's life at the time, the video depicted the group performing in a convertible 1950s Cadillac being pursued by fans, then being chased by paparazzi, escaping into a photo studio filled with Boy George clones (one of which was George's sister, Siobhan), before making their escape on a plane bound for New York.
KARMA CHAMELEON

Set on the banks of the Mississippi in 1870, the video was actually shot on Desborough Island in the Thames. The concept of karma is explored through a pickpocket being found out and forced to walk the plank of The Chameleon (a paddle steamer). The promo shoot was a disaster, with a catalogue of mishaps – the weather was overcast, extras got lost, the paddle steamer broke down and the extra that played the pickpocket had lied on his application, saying he could swim, which created drama when he was tossed into the Thames at the end of the video.
VICTIMS

Having scored the biggest hit of the year with
Karma Chameleon
, the band were given a big budget for their next video. Costing $60,000 and shot at Shepperton Studios,
Victims
was inspired by Busby Berkeley musicals and old Hollywood, in keeping with the song's cinematic scope. As the camera pans through countless doorways of a giant birthday-cake set, each one reveals more band members, until a full orchestra and full choir is unveiled at the song's climax, with George perched on a crane lever throughout to give a floating effect.
IT'S A MIRACLE

The video for
It's A Miracle
was the Culture Club story so far, as George's friend Miko inserts a floppy disc into a computer which boots up an interactive board game featuring all of the band members throwing Culture Club artefacts, while George sifts through press clippings as footage of older videos is intercut. Released simultaneously across the world, the lavish
Miss Me Blind
video, which is set in a Japanese temple and incorporates kabuki theatre and Japanese symbolism, was superior to
It's A Miracle
and, with a budget of $80,000, their most expensive to date.
---
That being said, with his flamboyant dress sense and acerbic wit, George was a star and savvy to the workings of the fame game. Far from being the polarising figure that he initially appeared at the beginning of Culture Club, pop's panto dame now appealed to everyone, from pre-pubescents to pensioners, with a dash of hipsters and misfits. Teenage girls mimicked his dress sense, while he endeared himself to their elders with his chat-show soundbites: that he "preferred a cup of tea to sex", proclaimed himself "a poof with muscles" and was described as an "over-made-up tart" by Princess Margaret after meeting her at a charity gala.
As Colour By Numbers' success continued into 1984 – with It's A Miracle, Miss Me Blind and Mister Man all singles in different territories and A Kiss Across The Ocean, the VHS release of their Christmas Hammersmith Odeon show – Culture Club mania went international, as scenes reminiscent of Beatlemania decades earlier greeted their every move, shutting down airport terminals whenever the band touched down in Japan, Australia and the US.
Success in the latter territory proved to be short-lived. With appearances on the covers of Rolling Stone, Cosmopolitan (the first man to do so in the magazine's history) and Newsweek (alongside Annie Lennox), Boy George was one of the most recognisable faces in the world when, accepting Culture Club's Grammy, he applauded America's talent for "recognising a good drag queen when you see one".
Interpreted as him publicly outing himself as homosexual, the remark proved the death knell for Culture Club's career in the States. It was also the beginning of a downward spiral for the band.
The pressures of fame, coupled with tensions within the group, took their toll and the end of George and Jon's relationship ensured that, despite continuing for two more albums, Culture Club's days were numbered.
Comments
comments