Review: John Power – Solo 2003 – 2008
By Classic Pop | November 25, 2019
Having recently reissued Cast's first four albums, Demon now present a boxset of singer John Power's three solo LPs (complete with a free signed print, memorabilia fans.) Cast first imploded in 2001, following the overlooked dance experiment Beetroot. Its failure led Power to retreat into comfortable breezy pop on his debut, 2003's Happening For Love. Something of a middling shrug, he had yet to rediscover what to do with his flair for melody. The energetic TNT showed a pathway, but the album is easily the weakest of the three.
2006's Willow She Weeps stripped out the electrics, but he compensated by finding his fire again. Angrier and sparkier than he'd ever been before, the soundbed might be acoustic but songs like Good Morning and Give It To Me crackle with the electricity of the earliest rock 'n' roll. Better still is Stormbreaker. The guitars are plugged back in with an urgency which means the whole album is over and done with in 26 minutes. Power was commercially spent, but here was a clear warning that anyone writing him off as "Ha ha, weren't Cast a bunch of Britpop scallies?" was a fool. Cast have reformed since but, should Power ever find himself at a loose end again, he can be a force for those who dig deeper.
8/10
John Earls
*this article contains affiliate links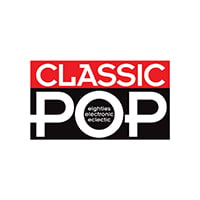 Classic Pop
Classic Pop magazine is the ultimate celebration of great pop and chart music across the decades with in-depth interviews with top artists, features, news and reviews. From pop to indie and new wave to electronic music – it's all here...