Releases & Reissues: 17 January
By Classic Pop | January 15, 2020
In this week's roundup of releases and reissues, we've mixed the old with the new, with an album that hits the shelves today and some reissues we hope you haven't missed… 
It's a smart operator who has the self-awareness to realise that if you're launching a comeback, you can't rely purely on nostalgia or the good will of old fans to make it a success the second time around.
That thought has clearly sparked a fire under Louise, and her fourth studio album – after 16 years out of the pop game – sees her return with a feistier attitude than before and an arsenal of precision-tooled material that hints at previous glories but mostly brings her sound bang up to date.
After compiling nigh-on 50 songs across 18 months for Heavy Love, her considered approach has paid dividends. This is not an album that's been rushed out of the door to capitalise on recent media interest in Louise's personal life. However, fans – and even just prurient tabloid readers – will no doubt scour the lyrics for references to her ex-husband Jamie. They'll find plenty to muse over but if there's a consistent theme that emerges throughout Heavy Love it's that Louise is looking to the future rather than wallowing in the past.
Tracks in soul-baring mode include Breaking Back Together, inspired by some post-split advice from her mother ("Diamonds only come from pressure" and "Tearing muscles makes them stronger"), the pulsing electro of Small Talk and soulful pop of Just A Minute, the latter an anthem of survival.
It's clear, though, that Louise very much views this as a fresh start. A tepid, mumsy comeback was firmly rejected with Stretch, a sexy slice of R&B raunch and one of the best singles of the past year. Its follow-up, Lead Me On also included here, dazzles with a breezy Ibizan summery vibe. The itchy R&B of Not The Same even boasts an irresistible hands-in-the-air chorus.
In our cover feature this month Louise tells Classic Pop that she'd be quite happy to make a whole album of songs in the style of Hammer, a funky nod to Jamiroquai. An LP standout and most recent single, we can only hope her record company are listening. It's arguably the best thing she's ever recorded.
Yet her finest vocal performance is reserved for the heart-on-the-sleeve and lump-in-the-throat closer Wrong. A tear-jerking ballad clearly aimed at her ex-husband, it's a cold heart that won't be affected by this. Yet despite the lyrical barbs contained within, there's defiance, too: "I thought that I was nothing without you… I was wrong." This is a comeback, though, that's making all the right noises.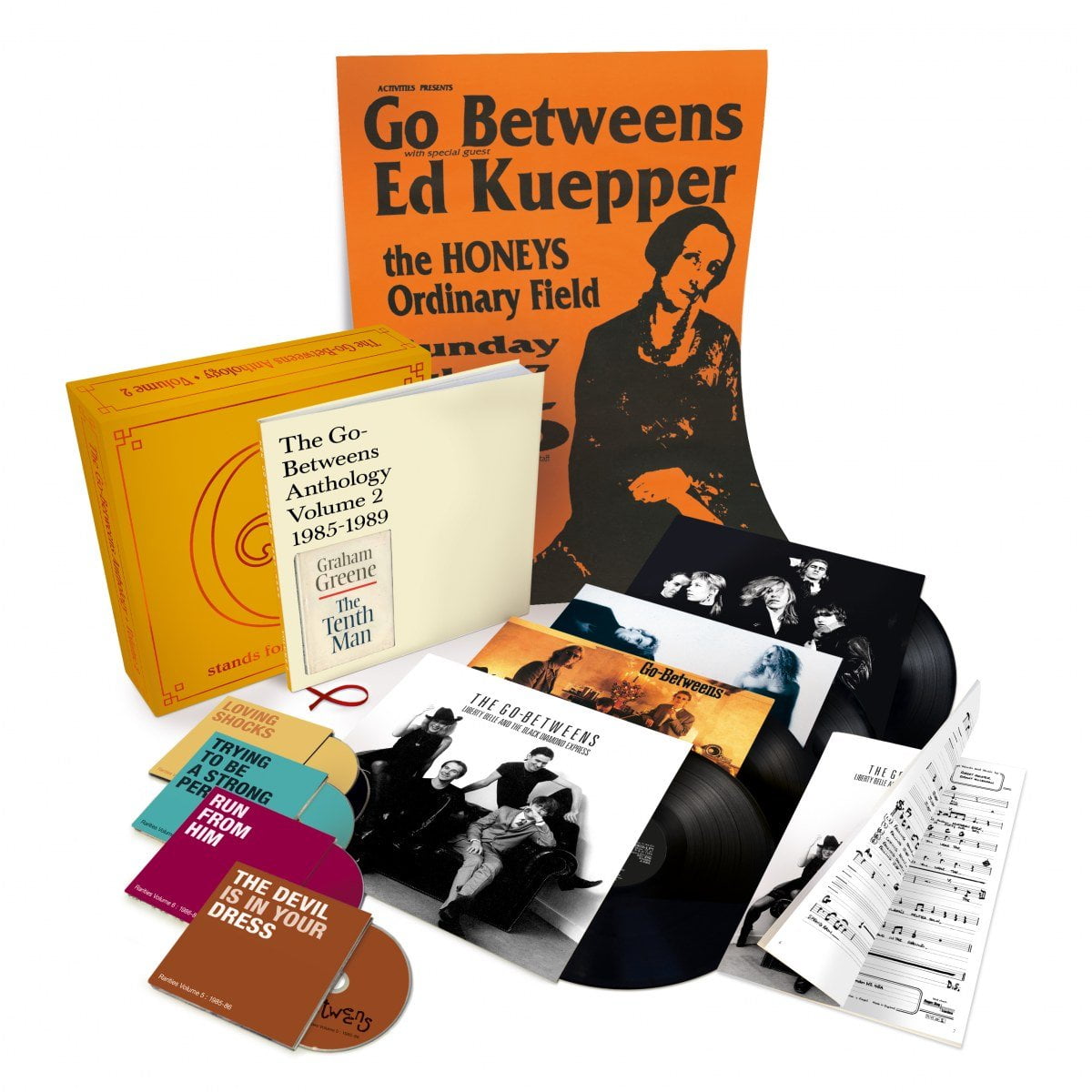 The Go-Betweens – G Stands For Go-Betweens: Volume 2 – 1985-1989
9/10
Don't the sun look good today?" Grant McLennan asks on Streets Of Your Town, the 1988 single that should finally have delivered The Go-Betweens' first UK hit. "But the rain is on its way," he adds, before depicting a butcher shining knives and a town full of battered wives. This may be why the single stalled at No.80: the (wo)man on the streets rarely likes to be reminded that, behind their town's twitching curtains, lies a million dark secrets. But the public missed out. This 129-track boxset – containing vinyl copies of their final three albums before their first split in 1989, previously-unreleased 1987 double live LP Fountains Of Youth and five CDs of demos and radio sessions – confirms The Go-Betweens were to Australia what The Smiths were to Britain: master craftsmen of literate, melodically inspired indie pop.
The signs were audible long before their fourth album, 1986's Liberty Belle And The Black Diamond Express, which displayed plenty of the era's contemporary jangling guitars but mitigated the band's earlier eccentricities. Admittedly, McLennan's In The Core Of The Flame offered jagged edges, but The Wrong Road was seeped in delicious sadness, while his foil Robert Forster delivered the invigorating Spring Rain and lazy, Felt-like Head Full of Steam. Richard Preston's production is undeniably of its time, but the demos compiled on The Devil Is In Your Dress – including Wrong Road Round, a delightfully piano-embellished demo of The Wrong Road – confirm the duo's natural prowess.
1987's Tallulah adopted a more ageless sound. Forster's haunting The Clarke Sisters and McLennan's romantically frustrated Someone Else's Wife were emotionally complex but replete with lingering hooks, and if Cut It Out felt clumsy (though the album version was a vast improvement on the demo offered here), Bye Bye Pride – fronted by new arrival Amanda Brown's oboe – and Hope Then Strife's flamenco flourishes ably compensated.
1988's 16 Lovers Lane represents The Go-Betweens' masterpiece, its gleaming acoustic guitars framing tales of melancholy and magic cast in an autumnal warmth. Love Goes On is irresistibly joyful and Love Is A Sign poignantly yearning – a KCRW acoustic session included here also offers intimate versions of both – while Quiet Heart was gloriously comforting and I'm All Right painfully, transparently self-deceiving. With Brown's oboe-gracing closer Dive For Your Memory, the album offered a perfect, if fortunately temporary, conclusion to their career. Still, Loving Shocks, a 2CD set of demos for what would have been The Go-Betweens' next album Freakchild, emphasises how frustrating their parting was. There may be cheaper ways than this to discover The Go-Betweens, but discover them you must.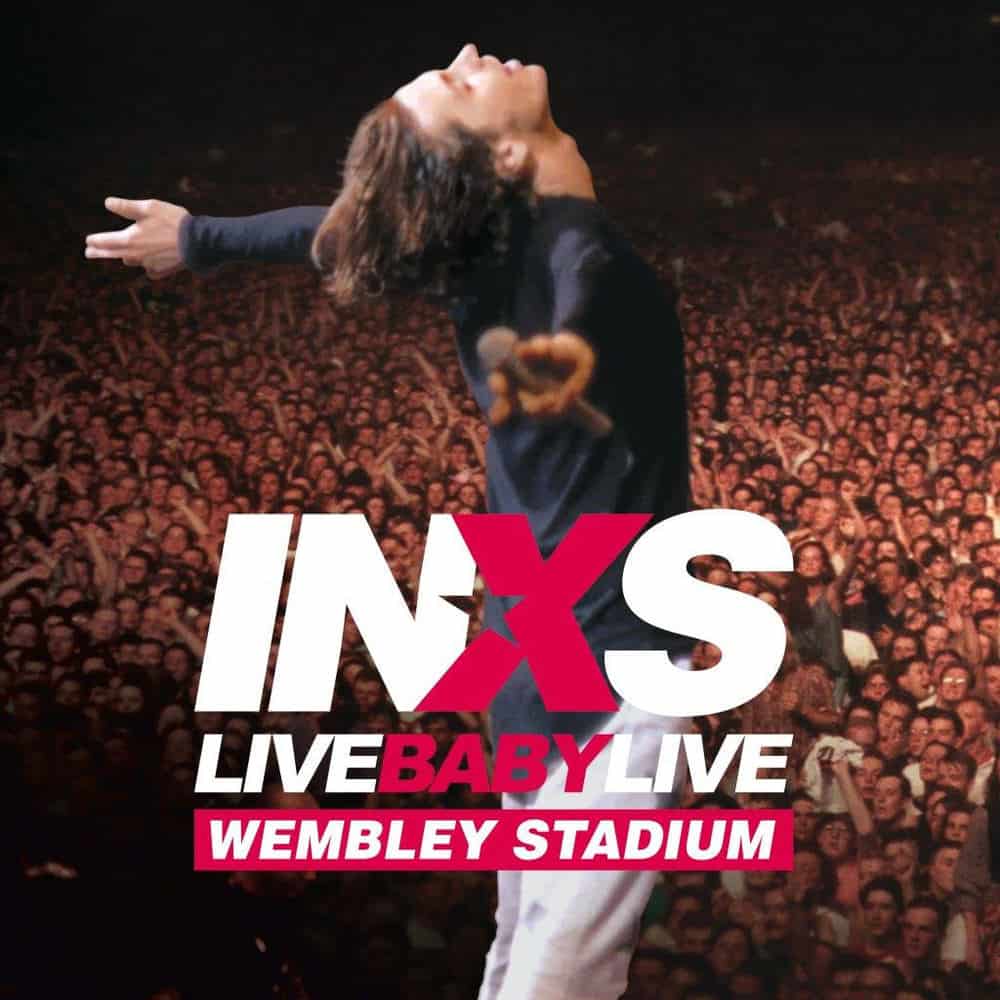 Not to be mistaken for 1991's Live Baby Live, compiled from shows across the world, this more precisely-titled live album finds the Aussies at the peak of their success in mid-July that same year, playing to 74,000 fans, the biggest audience of their careers, blowing their minds as much as their own. "Looks like England's out there," Michael Hutchence comments at one point, clearly overwhelmed by the view in front of him.
Indeed, Hutchence begins grunting and doubtless grinding even before Tim Farriss has started chopping the first of Guns In The Sky's primitive riffs like logs, and frankly, were it not for the frontman's ecstatic, erotic groaning, the song might otherwise seem as workmanlike as The Swing's I Send A Message or X's Hear That Sound. But Hutchence also helps ensure the similarly simple I Need You Tonight is as sexy as it is sweaty, while he embraces a pummelling Suicide Blonde and slinky What You Need with enviable energy.
To be fair, New Sensation's unstoppable Chic-like riff is so top-notch it would probably still sound good if fronted by contemporary Morrissey, but Hutchence's casually dirty patter and passionate crowd-conducting on What You Need – not to mention the response – are a reminder of his racy charisma.
There are, however, reminders that INXS, like Midnight Oil – whose manager was wise enough to persuade Hutchence and co-founders the Farriss brothers to change their name in the early days from The Vegetables – started out on the Australian pub circuit, which may have made them compellingly committed performers but did little to demand subtlety. Lately, for instance, brings nothing to the party, and Bitter Tears plods along in an amiable but forgettable fashion.
Kick's reggae root and saxophone solos, too, might seem better suited for festivals Down Under, as might a pedestrian, bluesy cover of fellow Australians' The Loved Ones' The Loved One. But seriously: who's going to argue with a passionate Never Tear Us Apart and climactic The Devil Inside? INXS might not always have been finessed, but damn, they could be effective.

Steve Harnell & Wyndham Wallace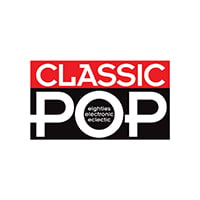 Classic Pop
Classic Pop magazine is the ultimate celebration of great pop and chart music across the decades with in-depth interviews with top artists, features, news and reviews. From pop to indie and new wave to electronic music – it's all here...