Making Janet Jackson's Control
By Classic Pop | February 28, 2020
Emerging from the shadow of her big brothers, the third album by Janet Jackson, Control, saw her present a set of anthems on which she displayed independence, strength and self-worth. Boasting Jam and Lewis' pristine, cutting-edge production, control established Miss Jackson as a star in her own right…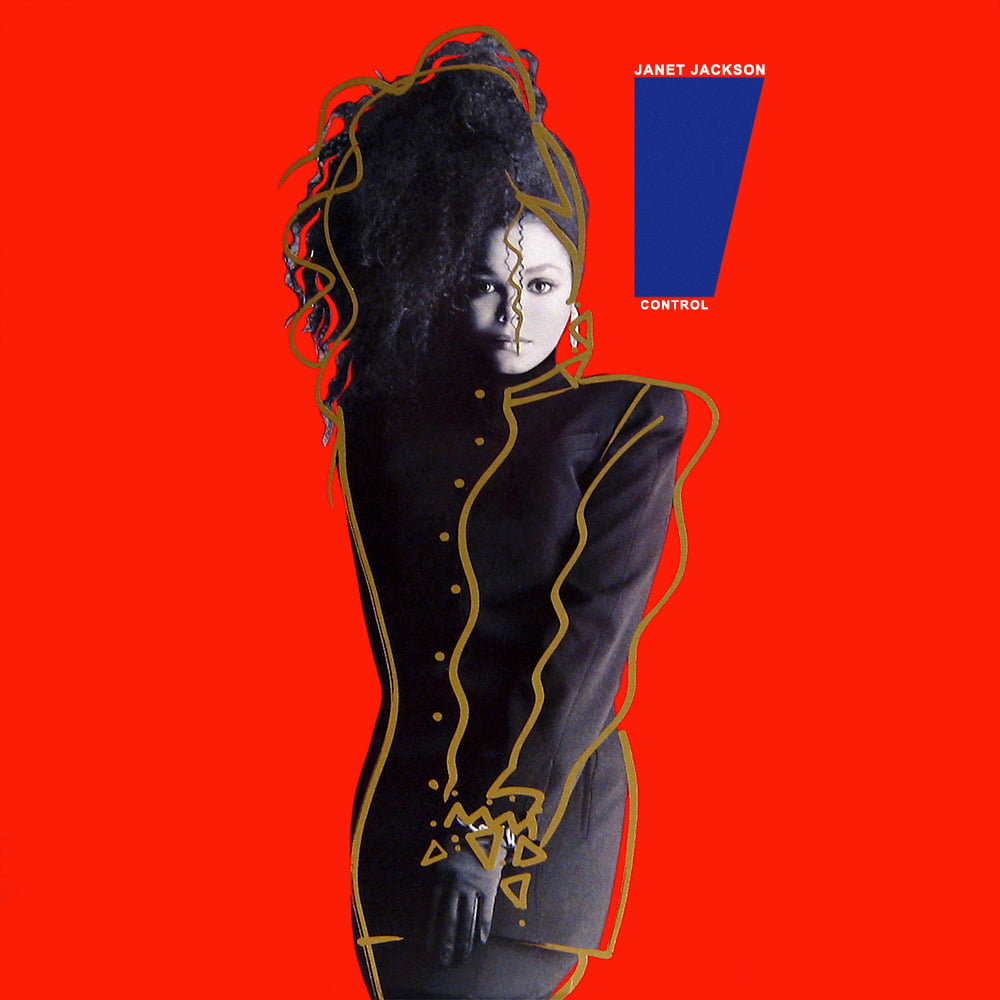 The years since 2019 have seen Janet Jackson's career undergo something of a major reappraisal thanks to an induction into the Rock & Roll Hall Of Fame, a Las Vegas residency, a Glastonbury performance and a vinyl reissue of her most successful albums, giving long overdue credit to a woman whose legacy has been unfairly overshadowed during the past two decades by the Super Bowl and a sibling scandal.
While the general consensus from retrospective reassessment of her work has deemed 1989's social commentary Janet Jackson's Rhythm Nation 1814 her magnum opus, Janet wouldn't have been qualified to address the state of the world had she not got her own house in order first, which is exactly what she did on 1986 breakthrough, Control.
Although she kicked off her music career at the insistence of her father/manager Joe Jackson four years earlier (her eponymous debut album was released two weeks before her brother unleashed the biggest-selling LP of all time), her first two records were unremarkable, indistinct and unsuccessful, leaving Janet still known primarily as a TV actress from shows such as Good Times, Diff'rent Strokes and Fame, and as the youngest member of pop's royal family rather than for her musical output.
That was all to change in 1985 when Janet, having eloped with singer James DeBarge a year earlier, annulled the problematic marriage (allegedly due to his voracious drug habit), and took stock of her life and career to establish herself as successful recording artist in her own right. The Janet Jackson and Dream Street albums had proven that the public wouldn't shell out for something just because it had her name on the front, so Janet was intent on creating her own sound and identity.
It was the brainchild of John McClain, A&R executive of A&M Records, to team Janet with Jimmy Jam and Terry Lewis. The duo had previously been members of Prince protégés The Time and had gone on to achieve great success writing and producing hits for the SOS Band, Alexander O'Neal and Cherrelle among others. They'd originally been scheduled to work with former Atlantic Starr singer Sharon Bryant, but when that failed to happen, were offered any other artist from the A&M roster by way of recompense. They chose Janet.
"Nobody was checking for Janet at that point," Jimmy Jam later explained to Red Bull Music Academy. "We just felt something. First of all, she had talent. She had a great voice, but she also had a great attitude and we thought that the attitude was never being brought out of her. We thought as producers and writers, we could do that."
Jam & Lewis met with Janet, her dad Joe and label bosses to play them their previous record, the strings-laden The Heat Of Heat by Patti Austin, a collaboration with Quincy Jones. Janet baulked at the idea of using strings on her songs while Joe Jackson was concerned that the pair would douse Janet in the 'Minneapolis Sound' and make her sound too much like Prince.
Although Janet was excited by the opportunity to be working with Jam and Lewis – she had been a big fan of The Time and had seen them in concert when she was 15 years old – she wanted to make her album in Los Angeles. Jimmy and Terry refused on the basis that they always made their records in their own Flyte Tyme Studios.
Realising that the message she wanted to convey was one of growing up and doing things without the help of her family, Janet agreed to swap the sun and security of the Jackson estate in California for the cooler climes of Minneapolis, an experience which turned out to be something of a culture shock for the sheltered superstar.
Arriving in Minneapolis with eight suitcases and her best friend Melanie, Janet's first surprise came when she was met at the airport, not by the expected limousine, but by a rental car Jam and Lewis had arranged for her. Forced to be self-sufficient, Janet relished the challenge and rose to it.
"She came to Minneapolis, no bodyguards, no nothing… she brought a friend of hers, Melanie," Jimmy recalled to RBMA. "We required that they put her in our hands, far from the glitter and distractions of Hollywood and the interference of her manager/father. We rented her a car – a little Chevy Blazer – and she had to find her own way around; this was before GPS. There were maps and all kinds of Stone Age stuff, and she had to find her way to the studio, the hotel, all those kinds of things. It had to be on our turf, with no bodyguards, no star trips and none of Joe Jackson's people hanging around making suggestions."
"They told me that they didn't want me to have somebody doing everything for me and I told them that wasn't how I lived anyway," Janet later told Rolling Stone. "I told them my whole story, what I wanted to do. I spoke about things that happened in my life and what I really wanted this album to be about. I said, 'I need you guys to help me express how I feel, to help me put my feelings out.'"
---
JANET JACKSON: CONTROL – THE SONGS
1 Control
Throughout her career, Janet has maintained that if anyone wants to know what's going on in her life, they just need to listen to her music, since her albums are diaries or snapshots of her life at any given time. Never has that been more true than on Control. The title track tells it exactly how it was. "When I was 17 I did what people told me, Did what my father said and let my mother mould me; But that was long ago, I'm in control", she sang, before firing her father Joe as her manager. Although Joe had maintained to Jam & Lewis that he didn't want the album to sound like Prince, the funky dance track, with its Let's Go Crazy-esque spoken intro and synths prominent in the mix, would not have sounded out of place in one of Purple Rain's club scenes.
2 Nasty
One of the most innovative tracks of its time, Nasty saw Jam & Lewis perfect the art of noise, coming up with an aggressive groove which encompassed pop, hip-hop, r&b and funk with innovative clicks and synths to inadvertently birth the genre which was to become known as New Jack Swing. Inspired by an incident where Janet and her friend had been confronted by a sexually aggressive group of men in Minneapolis, her lyric became a modern-day echo of Aretha Franklin's demand for r-e-s-p-e-c-t, as well as an 80s anthem of female empowerment. 
3 What Have You Done For Me Lately
Incredibly, What Have You Done For Me Lately was not on the original album tracklisting, being added at the last minute only after A&M requested one more radio-friendly, uptempo track at the label's LP listening party. Jam & Lewis had already written and recorded the music for their own album, but suggested Janet write to it for the final addition to the record. The result is a biting riposte to Janet's ex-husband James DeBarge and sung from the viewpoint of a frustrated woman unhappy at being taken advantage of by her partner. "It really changed a whole lot of things," Jimmy Jam told Rolling Stone. "The only way to get on pop radio if you were a black artist was basically to put a ballad out – so we made a sassy record. Now, all of a sudden, you have this aggressive, hard-hitting female singing. It changed the way radio sounded." The track was Janet's breakthrough hit, reaching the Top 10 around the world, including the US and UK.
4 You Can Be Mine
You Can Be Mine suffers by its placement on the album, given the unenviable task of following the incredibly strong and powerful opening triumvirate of Control, Nasty and What Have You Done For Me Lately. Inferior to its predecessors, the track is saved by Jam & Lewis' backing track, which is similar to the style they deploy much more successfully on When I Think Of You. A screaming guitar solo from Jellybean Johnson hinted at Janet's later flirtations with rock such as Black Cat.
5 The Pleasure Principle
One of Janet's greatest dance songs, The Pleasure Principle hints at how it would have sounded if Prince had partied at Paradise Garage. Penned by The Time's Monte Moir, the track is steeped in the funky sounds of the Minneapolis club circuit, with a prominent synth line over a groove that evoked a futuristic take on Shannon's club classic Let The Music Play. Although Janet didn't write on this song, its lyric was inspired by her short-lived marriage and how it was based on shallow materialism, leaving her unfulfilled.
6 When I Think Of You
When Janet completed work on Control and returned home to play it to her family, Jermaine Jackson singled out When I Think Of You as the big hit from the album, predicting it would be a No.1 hit. Fast forward to the summer of 1986 and he was proven right when it was released as the album's third single and gave Janet her first US chart-topping 7″. It was also the catalyst for Control reaching the top spot six months after it was released. Structurally, the song is unusual in the way it builds. Beginning with a simple piano line, every bar sees the introduction of another layer of instrumentation – bass, drums, brass – before Janet's vocal over a minute into the song.
7 He Doesn't Know I'm Alive
Overlooked only because of the huge tracks which surround it on the almost all killer, no filler album, He Doesn't Know That I'm Alive is the kind of song that was keeping Five Star in the upper reaches of the chart in 1986. In 2011, Blood Orange's Dev Hynes and Solange Knowles reimagined it as a slinky slow jam for his Home Recordings Mixtape.
8 Let's Wait Awhile
One of Janet's greatest ballads, Let's Wait Awhile was written by Jimmy, Terry, Janet and her friend Melanie and inspired by the latter's predicament at the time where she was unsure if she wanted to have sex with her boyfriend. "I connected that song to millions of young people who might need encouragement to think rather than act, to pause rather than move," Jimmy Jam explained in Janet's book True You. "The theme of the song was Janet's idea. She's not a preachy person. She's not telling people how to live their lives. All she's doing is offering an opinion." Even outside the music press,  the song was also applauded for its message of abstinence at a time when cases of HIV/AIDS were rising at an alarming rate.
9 Funny How Time Flies (When You're Having Fun)
A sensual slow jam to close the album, Funny How Time Flies is the blueprint for what Janet would later call her "baby-making songs" after fans told her how they played her music when they had sex. As Janet's career progressed and she made these particular tracks more explicit (Warmth or Moist anyone?!), they ironically became much less sexy. Funny How Time Flies was released in the UK as the seventh and final single from Control.
---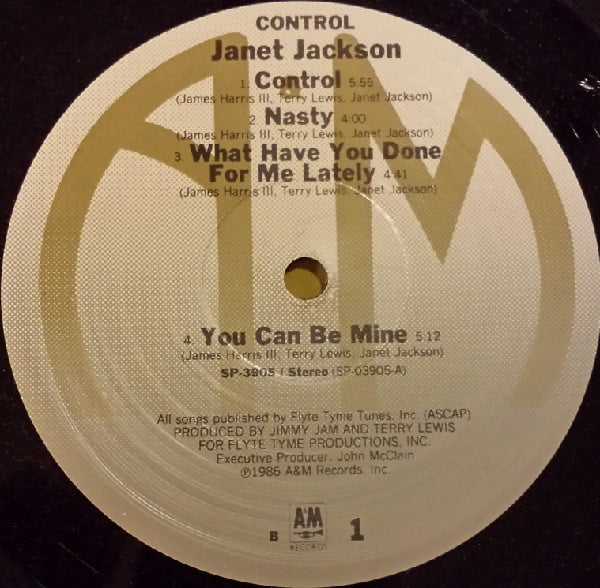 For the first four or five days after they'd met, Janet merely hung out with Jam & Lewis, taking in movies, clubs and going to a nearby lake. Jackson seemed surprised that they hadn't started with the recording sessions only to be shown the lyrics to Control – Jam & Lewis had been gathering information by getting to know her.
"It was like a lightbulb went off in her head because nobody had ever asked her what she wanted to write about, or sing about," Jam later explained. "Nobody had asked her to write, they just gave her songs. We were like, 'No, no, you got to be part of the process here.'"
As the trio began working on the album as a team, the process was both cathartic and confidence building for Janet. One experience, in which she and her friend Melanie were accosted by a group of men making lewd comments before being told, in no uncertain terms, to back off by Janet, was the inspiration for one of the album's key tracks. "When she came back and told us the story, we played a track we had come up with which we felt would fit the narrative – aggressive and feisty, and that's where Nasty came from," Lewis told RBMA.
With Janet as their muse, Jam & Lewis found themselves pushing themselves further, creating increasingly more daring and experimental music to accompany her powerful lyrics depicting what it was to be a young black woman in mid-80s America. Though she was a member of the country's most famous family, the themes of craving independence, respect and power were universal.
---
THE VIDEOS
Nasty – Director: Mary Lambert
Although Brian Jones and Piers Ashworth were originally hired to direct both the What Have You Done For Me Lately and Nasty videos, Janet was underwhelmed with how the former turned out, feeling it lacked the gutsy attitude she wanted to come across from the song. For Nasty, she hired Mary Lambert on the condition that she was allowed her own input. Once again choreographed by, and including a cameo from Paula Abdul, Nasty encapsulated the tough, feisty Janet of the song, with Miss Jackson forcing the 'Nasty Boys' to back down.
When I Think Of You – Director: Julien Temple
A love letter to the classic MGM Hollywood musical, When I Think Of You saw Janet realising one of her dreams by starring in her own. She got the idea after falling in love with Julien Temple's Absolute Beginners movie, so asked him to direct, stating he was the only person who could bring her cinematic vision to life and that she'd scrap the whole concept if he couldn't do it. He could and he did, with the result being one of Janet's most vibrant promos as legendary choreographer Michael Kidd assisted Paula Abdul.
Let's Wait Awhile – Director: Dominic Sena
After releasing a live performance video for Control, Janet followed it with a narrative-led clip for Let's Wait Awhile. Shot mainly on a New York rooftop in sub-zero temperatures, the video depicts a seemingly perfect relationship between Janet and her boyfriend, played by martial arts actor Taimak. The promo continues the album's message of empowerment by showing Janet refusing to succumb to pressure from her lover but promising at the end to be "worth the wait". 
The Pleasure Principle – Director: Dominic Sena
The final video from Control is one of the most influential of all time due to its innovative depiction of dance. Taking place inside a huge Manhattan loft, The Pleasure Principle sees a solo Janet perfectly executing Barry Lather's intricate choreography. Performing without back-up dancers for the first time was a prospect she found "terrifying" and in her book True You, Janet revealed how she'd made herself ill from stress and the crash diet she went on in order to look her best.
---
In hindsight, despite the plaudits, Jam & Lewis' glistening production on tracks such as Nasty is still underappreciated. Every bit as innovative as what avant-garde acts such as The Art Of Noise was doing, it was perhaps overlooked due to its fusion with pop harmonies.
That particular issue was raised when Janet, Jimmy and Terry attended a playback session for A&M and John McClain to show him the results of their six-week Minneapolis sojourn. Feeling that Control – a six-minute, choppy dance track with vocal effects or the hip-hop/pop hybrid Nasty were a little too aggressive sounding for consideration for the lead single, the label requested two more mainstream tracks, one of which was What Have You Done For Me Lately.
The song turned out to be exactly what the label and the public were looking for, and became Janet's first Top 10 hit in January 1986 – the first of a record-breaking run of singles taken from the album. A further six hits followed (including her first US No.1 single When I Think Of You) as well as Diamonds, a Jam & Lewis-produced collaboration with Herb Alpert, which made Janet a constant presence on the charts for the next 18 months.
The album itself, released in February 1986, debuted at a disappointing No.84 but climbed the chart steadily as each single was released, reaching the top spot of the US album chart that summer and going on to sell more than 10 million copies worldwide. Its run in the UK was more complicated and it wasn't until a year later that it reached its peak position of No.8, following an exhaustive promo tour which saw Janet appear on everything from The Tube to Saturday Superstore.
With its iconic striking artwork from fashion photographer and illustrator Tony Viramontes, a string of ground-breaking videos that helped establish MTV as a prominent force within music and an accompanying remix album, Control still stands up today as a statement of independence, self-respect, strength and power, not only for Miss Jackson herself, but for the myriad artists who have danced in her immaculately choreographed footsteps in the ensuing three decades.
Mark Lindores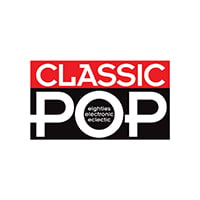 Classic Pop
Classic Pop magazine is the ultimate celebration of great pop and chart music across the decades with in-depth interviews with top artists, features, news and reviews. From pop to indie and new wave to electronic music – it's all here...