The story of MTV – The music revolution WILL be televised
By Classic Pop | February 18, 2022
Classic Pop celebrates the glory days of MTV – when music videos ruled the world… By Paul Lester
MTV may not have given birth to the pop video – everyone from The Beatles to Bowie, The Rolling Stones to Queen can lay claim to producing pioneering music clips before it – but it helped make it the pre-eminent music format of 80s pop's golden age, one every bit as valid as the single and album.
And it couldn't have better suited the artists of the day. The success of the sort of stars written about in Classic Pop – ABC, Adam Ant, Culture Club, Duran Duran, Eurythmics, The Human League, Spandau Ballet – would have been unthinkable without the cable and satellite channel formerly known as Music Television, certainly in the US, where it was launched on 1 August 1981.
The timing was impeccable. The fast-moving British music scene saw punk cede to post-punk and the dark, forbidding experimental sounds of Joy Division, PiL, Gang Of Four, Wire and their peers. But already, by the end of 1980, you could tell there was a desire for something different again, something more glamorous and flamboyant. Like-minded people across the globe were having similar thoughts.
Just as the creators of MTV at their New York HQ were envisioning a vibrant, more visual future for pop, in Sheffield the urge to shift from dour grey to colour was being felt by purveyors of electro noise Vice Versa, then in the process of metamorphosing into ABC. As they famously declared: "We're through with matt, and into gloss."
Influenced by funk and disco, James Brown and Chic, they could see a change coming in the guise of 'new pop'. Après ABC, le déluge: throughout late 1980 and 1981, a slew of new (and sometimes not-so-new but cognisant and adaptable) acts emerged for whom the video was the natural milieu: Adam And The Ants, Bow Wow Wow, The Police, Madness, and most videogenic of all, Duran Duran.
"I think videos have certainly worked to our advantage," said Duran keyboardist Nick Rhodes, who found the medium perfect for capturing his androgynous prettiness. "Video to us is like stereo was to Pink Floyd," he reflected in 1984. "It was new, it was just happening. And we saw we could do a lot with it."
Rhodes was far from the only one who immediately seized the opportunities provided by MTV, seeing it as the ideal vehicle for the new sounds of a young generation of musicians – or rather, non-musicians. One Christopher Hamill, later known as Limahl of Kajagoogoo, acknowledged that MTV could have been specifically designed for the peacocks and fashionistas of new romantic and synth-pop and their shared flight into fantasy.
"Punk," he said, by contrast, "was pain and spitting and swearing. New wave and the great synthesiser explosion, everybody wanted to forget the previous five years. New wave was optimism, colour, escapism, and running a million miles an hour from reality."
MTV offered nothing short of 24/7 escapism for a new visually literate pop generation, just in time for a new wave of brilliantly flash and fancy pop kids such as Madonna and Prince. Not everybody was able to make the transition; there were pitfalls for anyone who couldn't make the grade. As The Rolling Stones' Keith Richards put it: "A good record could be killed by a bad video."
Still, MTV's usefulness far outweighed any difficulties involved, and by the end of the 80s, video had become the ultimate form of artistic expression and the essential way to reach an audience.
As MTV itself noted: "It brought music to more places and more faces than ever before." For music journalist Alan Light, MTV didn't just flood unwittingly into people's homes; it provided a point of contact between artist and audience.
"The memorable videos made an emotional connection with people," he said. Techno-baldie Moby was a convert from the start. "There has always been a strong aesthetic component to pop music," he stated. "I don't understand why people complain about video."
Meanwhile, an artist of the magnitude of Michael Jackson had a symbiotic relationship with the music station. Both served to propel each other into the stratosphere – once the notional colour bar had been lifted. It even allowed more traditional-sounding 70s rockers – Bruce Springsteen and Tom Petty, for example – to have second careers, even when it seemed unlikely and the rockers themselves appeared initially resistant to the medium.
The older artists who carried on enjoying success in the 80s were the ones who weren't afraid to embrace the new medium, such as Tina Turner, Mick Jagger, ZZ Top and the Eagles' Don Henley. Unafraid – albeit in some instances, somewhat begrudging in their embrace.
"Video to us is like stereo was to Pink Floyd" – Nick Rhodes
Others hid their true feelings less well. Many of the older musicians who achieved fame before MTV tried gamely to get in on the act but, as US music critic Rob Sheffield said: "You could tell just off-camera there was a rifle trained on them." "I hate doing them," moaned Elton John, while certain Paul Simon and Bob Dylan promos from the 80s are the very definition of grinning and bearing it. Still, they had to be done.
"If you didn't [do videos], you were gonna get left behind," suggested Police guitarist Andy Summers, who once claimed: "I don't like any of our videos. We were always made to look bright and inoffensive and appealing." But he was savvy enough to realise which side his bread was buttered. Or as his Police bandmate, drummer Stewart Copeland, joshed: "We [the band and MTV] joyfully exploited each other all the way to the bank."
"It pissed off a lot of musicians," Billy Idol said of the new video channel, "who weren't visual types, dancers or performers."
At the New Music Seminar in New York in 1984, Madonna dominated the panel of artists that included James Brown, Parliament-Funkadelic leader George Clinton, and 70s folk-soul duo turned 80s pop-funkers Hall & Oates.
La Ciccone argued strongly in favour of videos, suggesting that they provided an alternative way for fans to catch their favourite musicians in the flesh if they were unable, or couldn't afford, to see them live. She interrupted the Godfather Of Soul to declare: "Kids today worship the television. I think it's a great way to reach them."
John Oates wasn't so sure. In a perceived slight to Madonna the non-musician, the moustachioed crooner grumbled that he didn't get into rock 'n' roll to be an actor; he simply wanted to sing and play guitar. Unbowed, Madonna immediately struck back: "What are you doing onstage?" she smarted. "That's acting. You're acting right now."
Some of the old guard, however, artfully embraced the medium to such a degree that they became harbingers of a new era of visual invention, notably Peter Gabriel and the Aardman Animations/claymation/pixilation/stop-motion animation extravaganza that was his award-winning video for 1986's Sledgehammer.
5 key pre-MTV videos
5. Mike Nesmith – Rio (1977)
The late Monkee singlehandedly invented MTV. Well, sort of. He created a video clip for his song Rio, a single taken from the album From A Radio Engine To The Photon Wing, and that, in turn, helped him come up with the idea of a television programme called PopClips for the Nickelodeon cable network. In 1980, PopClips was sold to the Time Warner/Amex consortium, who then developed it – ta-daaa! – into the MTV network.
4. The Bee Gees – Stayin' Alive (1977)
In which the brothers Gibb match John Travolta's own mix of earthy masculinity and fey femininity from Saturday Night Fever as they strut about in tight slacks in an abandoned subway terminal set at MGM Studios, giving it loads of piercing falsetto to an immaculate disco beat. The derelict look of the movie set matched the song's lyrics, which were literally about staying alive in a city only recently brought back from the brink of bankruptcy.
3. Bob Dylan – Subterranean Homesick Blues (1967)
This is the famous clip that opened DA Pennebaker's classic Bob Dylan documentary
Don't Look Back
, featuring the singer in an alley in London holding up cue cards with key lyrics (and some phrases that aren't in the song) scrawled on them. Spot the cameo by Howl author Allen Ginsberg. The card-tossing routine has been parodied/ripped off on many occasions, including by INXS on
Mediate
.
2. The Beatles – Strawberry Fields Forever (1967)
The Fabs had been matching sonics with visuals ever since the feature film 
A Hard Day's Night
in 1964. This groundbreaking promo was filmed over two chilly January days in Knole Park in Kent, and featured a paint-spattered piano and tree strung up to resemble a huge harp. This clip captured the psychedelic swirl of the music well, heavy as it is on shaky cameras, backwards motion, coloured filters, and disconcerting close-ups of moustaches.
1. Queen – Bohemian Rhapsody (1975)
Widely regarded as the actual bona-fide First Video Proper, this visual accompaniment to Queen's prog-choral masterwork these days seems almost quaint and antiquated, but at the time its effects – shots crossfading, Freddie Mercury's face cascading away during the echoed line "go" – were strikingly novel. It was shot in just four hours, and specifically for
Top Of The Pops
, so the band wouldn't have to appear or suffer a Pan's People routine.
Behind the lens
MTV became the creative playground for all manner of burgeoning director-auteurs, from Godley & Creme and Michel Gondry to Spike Jonze and Jean-Baptiste Mondino, while the likes of Russell Mulcahy and Steve Barron made their names with classic videos that more closely resembled mini-movies: Barron's shorts for The Human League (Don't You Want Me), a-ha (Take On Me), Dire Straits (Money For Nothing) and Michael Jackson (Billie Jean) alone earned him a place in the pantheon of all-time great video directors.
MTV also became the battleground between US rockers such as REO Speedwagon and Styx and the so-called 'Limey haircut brigade'. As Martin Fry noted, by 1982 "there was a war between authentic denim-wearers [in the States] and the likes of Duran, Eurythmics and Culture Club, who were all children of Bowie and Roxy Music."
Oddly, Middle America seemed as eager to embrace the former as they were the latter. "In the early 80s, a bunch of people imagined a world they wanted to live in," mused Fry. "It was a more multiracial world, a less homophobic world. And it was a much more interesting world than the suburb where you lived. All those video clips were aspirational. They represented people's dreams."
The US heartland became as fond of these new bold, bright Brits as they were of Springsteen and company. As one of MTV's bigwigs, Bob Pittman, pointed out, MTV were forced to play what were then-unknown UK acts because otherwise, they simply wouldn't have had enough videos.
In doing so, they inadvertently spawned a second British Invasion: Duran Duran, The Human League, A Flock Of Seagulls, Pet Shop Boys, Peter Gabriel, Tears For Fears, Thompson Twins. It was, as solo synth wonder Howard Jones pointed out, a victory for anti-macho types everywhere. Anti-rockist, too: most, if not all, of these UK artists were colourfully coiffured electro-pop sorts more or less averse to the electric guitar.
"The whole landscape changed to accommodate these new visual artists," noted Billy Idol, while Boy George declared them "the new freaks", although for him Culture Club's videos "weren't glamorous or outrageous enough".
Whether by default or design, MTV gave house-room to all sorts of vital, visual subterfuge. The result? Britain brought arthouse ideas to Middle America.
"These videos [by the new British generation] – the result of an underground, progressive, liberal, London art-school sensibility – were dropping like bombs on the suburbs of Ohio and Texas, places that were so conservative," pointed out Duran's John Taylor.
The era of music lionised by Classic Pop didn't last forever at MTV. According to Thompson Twins' Tom Bailey, the real golden age ran from The Human League to Frankie Goes To Hollywood – in other words, from Love Action (I Believe In Love) (July 1981) to The Power Of Love (November 1984).
Thereafter, the baton was passed on, in terms of MTV hegemony at least, from one group of haircut bands to another: to the hair-metal brigade of the mid-80s. Beginning with the extravagantly hairdo'd likes of Mötley Crüe, Poison and Bon Jovi and continuing with Skid Row, Cinderella, and Warrant, hooky hirsute metal – not synth-pop – became MTV's bread and butter (although these latter bands were just as glam and OTT-ishly flamboyant as the Brit Invasion boys and girls).
Five videos banned by MTV
5. Enrique Iglesias – Sad Eyes (2000)
The sexual content of this clip, directed by David LaChapelle, caused it to be marginalised from the MTV playlists, due to its depiction of life on the road including such activities as picking up prostitutes, calling chatlines, quantities of masturbation, and having sex in a bathtub. It all sits rather strangely with the song itself, which is quite sweet. Anyway, lord knows what dad Julio made of it.
4. The Prodigy – Smack My Bitch Up (1997)
This first-person perspective view of a debauched night out in London contains scenes of drinking and driving, cocaine use, violence, vandalism, vomiting and sex. It was relegated to after-midnight viewing on MTV (preceded by a disclaimer), but this didn't exactly harm The Prodigy's progress: at the VMAs of 1998, the band was nominated for four awards and won two, including Breakthrough Video.
3. Madonna – Like A Prayer (1989)
Arguably the most controversial music video of all time, this story of a black man wrongly accused of murdering a child conflated sex and religion and was condemned by the Vatican. It also saw Madonna's Pepsi ad axed, but won her the MTV Viewer's Choice Award. For the 25th anniversary of MTV, viewers voted it the Most Groundbreaking Music Video Of All Time.
2. Mötley Crüe – Girls, Girls, Girls (1987)
Shot at the Seventh Veil strip club in Hollywood, this raunchy tribute to sex, motorbikes and alcohol (oh, and poodle perms) marked the band's commercial peak and while it was banned by MTV – for nudity, again – it hardly impacted on them commercially. Actually, it could have been a bit more hardcore: the band initially wanted to do the shoot at the infamously all-nude Body Shop strip club.
1. Duran Duran – Girls On Film (1981)
Directed by Kevin Godley and Lol Creme, formerly of 10cc, this video for Duran's third single was a soft-porn fest, all pole dancing, pillow fights, spurting Champagne, mud-wrestling, fetish nurses and cowgirls, plus an oily massage – and that was just the edited version. The six-minute unexpurgated 'Uncensored Night Version' that got the ban featured full-on nudity.
MTV's first day of broadcast
MTV – the new cable TV channel initially available only to households in parts of New Jersey – launched on Saturday, 1 August 1981, at 12:01am Eastern Time. The first words spoken on the MTV Broadcast were, "Ladies and gentlemen, rock 'n' roll", by John Lack, the first Chief Operating Officer of MTV Networks. It was accompanied by a chunky guitar riff playing over the image of an American astronaut planting a flag on the surface of the moon – a flag emblazoned with a big, block capital 'M' and the smaller, handwritten letters 'TV'.
The network had wanted to include Neil Armstrong's "One small step for mankind" quotation, but the astronaut refused. The first video played on MTV was The Buggles' Video Killed The Radio Star, the second was Pat Benatar's You Better Run and the third was Rod Stewart's She Won't Dance With Me. The 80 or so different videos comprising the first week's rotation probably represented nearly every promotional music video then available.
A woman's domain
MTV in the 80s was a playground for male pop stars playing with gender and identity, and so it was for females, too. Annie Lennox became the paradigmatic androgyne for the fairer sex, but there was also Grace Jones, while The Go-Go's and The Bangles proved that rock bands could be all-girl, Sinéad O'Connor and Janet Jackson offered different takes on female empowerment, Tiffany and Martika paved the way for Britney and Christina in the 90s, while Cyndi Lauper embodied all the crazy energy of 80s MTV, taking 'kooky' to a new extreme with her nonconformist looks and proto-girl power anthems.
In a way, women dominated 80s MTV in the same way that men dominated the 70s charts – it became their domain. "It was the 60s women's rights movement coming to fruition," ventured Huey Lewis. "Plus, video made women real fun to look at."
Of course, the first true video star – and by far the most successful, female or otherwise – was Madonna – not for nothing did Rob Sheffield decree her "the Dylan of the 80s", although he could quite easily have deemed her Dylan, The Beatles and The Stones in one. She had her own sound, and her own identity. She created her own aesthetic universe, and proceeded to take over the world. It wasn't all good, groundbreaking news in the early days at MTV.
Despite its reputation for being liberal and pioneering, accusations of conservatism, even prejudice, could easily be levelled at the channel regarding the lack of black artists on its playlists. Lurid funkateer Rick James was vocal on the subject, although MTV themselves countered allegations of racism by arguing they were primarily a rock station, and the majority of rock artists were white. This position became harder to sustain as the 80s progressed and James, Prince and Michael Jackson pursued a policy of musical miscegenation.
It was actually a white artist who led the charge to make the change at MTV: David Bowie, who in 1983, during an interview with VJ Mark Goodman about his then-hit album Let's Dance – one pointedly produced by Nile Rodgers and featuring Tony Thompson on drums – seized the opportunity to express his dismay at the state of MTV's white-heavy rotation.
"It occurred to me having watched MTV over the last few months that it's a solid enterprise," Bowie started tentatively of the then-two-year-old channel. But he had come not to praise but to pry into the network's apparently whites-only policy.
"It's got a lot going for it. I'm just floored by the fact that there's so few black artists featured on it. Why," asked Bowie, whose own output, from Young Americans onwards, was littered with R&B influences and black musicians, "Is that?"
He continued: "There seem to be a lot of black artists making very good videos that I'm surprised aren't being used on MTV."
The encounter clearly had an effect: it was later that year that Michael Jackson's Billie Jean promo became omnipresent at MTV and his (and director John Landis') landmark video for Thriller. After that, it was unstoppable: Prince's When Doves Cry and Purple Rain followed suit, and any notion of a 'race barrier' at MTV was effectively broken down.
Before long, R&B and urban music became ubiquitous mainstays of the network's output, and by 1988, they even had a show, Yo! MTV Raps, to accommodate the thriving hip-hop scene.
"I want my MTV!" became a famous promo slogan and ad campaign, and everyone from Mick Jagger to Sting lined up to record their very own station 'idents'. This meant free advertising for the channel, but also instant identification with youth culture's premier site of revolutionary action for any self-respecting rocker seeking out the teen and 20-something demographic.
5 definitive MTV videos
5. Michael Jackson – Thriller (1983)
Cue the Vincent Price cackle and the army of choreographed zombie dancers – John Landis' 14-minute epic is regarded as the greatest and most influential pop video of all time. In the UK, it was memorably premiered as an exclusive courtesy of
The Tube
programme on Channel 4 – at midnight, suitably enough. All over the country, Betamax recorders wheezed into action.
4. a-Ha – Take On Me (1985)
The greatest pencil-sketch animation/live-action combination (aka rotoscoping) romantic fantasy video… ever! The amount of work that went into creating the video was certainly impressive: around 3,000 individual frames were treated, a process which took 16 weeks. At the following year's MTV Video Music Awards, the promo effortlessly scooped up six gongs and was nominated for two others.
3. Peter Gabriel – Sledgehammer (1986)
The music, let's be honest, was serviceable mid-80s funk-rock. But the stop-motion, clay-animated video, some of it courtesy of
Wallace And Gromit
's Plasticine-wrangling maestro Nick Park, took the song to another level altogether. It won nine MTV Video Music Awards in 1987 (a feat still unsurpassed), and vies with
Thriller
for the most-played video of all time on MTV.
2. Nirvana – Smells Like Teen Spirit (1991)
This virtually singlehandedly signalled the end of MTV's first shiny golden age of glamour and colour and ushered in a new era of gritty realism – an era of Pearl Jam, Nine Inch Nails and Tori Amos. Inspired by the 1979 film
Over The Edge
and the Ramones'
Rock 'N' Roll High School
, it compressed into four minutes all the disaffected teenage angst and angry apathy of so-called Generation X.
1. Britney Spears – …Baby One More Time (1998)
This borderline-dodgy video captured a 16-year-old Britney in school uniform, hitting new terpsichorean heights among the lockers of Venice High School, LA (the same school where they shot
Grease
). The uniforms came from Kmart, and the knotted shirt was Britney's idea. In its final episode, MTV show
TRL
(
Total Request Live
) declared …
Baby One More Time
"the most iconic music video of all time".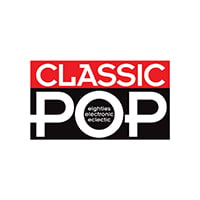 Classic Pop
Classic Pop magazine is the ultimate celebration of great pop and chart music across the decades with in-depth interviews with top artists, features, news and reviews. From pop to indie and new wave to electronic music – it's all here...