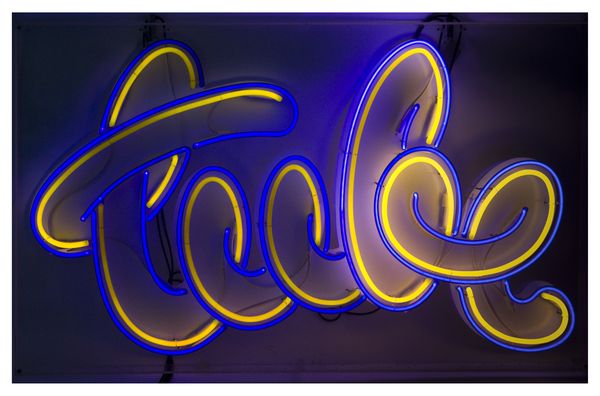 They said The Tube would never work… a live music show broadcast from Newcastle at 5pm on a Friday. Yet the fresh format, off-the-wall presenters and anything-goes attitude made for one of the most exciting TV endeavours of all time, changed the way music was presented on television, and made its hosts, Jools Holland and Paula Yates the undisputed TV couple of the 80s…
When a rain-soaked Jools Holland announced outside Tyne Tees TV studios on November 5th 1982 that The Tube – the new TV show that he was about to present, would "go down in the annals of TV history," many quickly dismissed his declaration as hyperbole, failing to apprehend how a show with live performances at its heart would survive in the burgeoning video age, particularly a show broadcast live from Newcastle.
Yet The Tube surprised everyone, rapidly establishing itself as one the most significant music shows of all time – a gloriously shambolic celebration of music with blatant disregard for the charts, shining the spotlight on new, unsigned acts as well as established superstars.
"It was really important to us to give new, unsigned acts the same treatment as major artists," says former Tube producer Chris Phipps. "We made no distinction. People tuned in to see the big stars but on the way they saw unsigned acts such as Frankie Goes To Hollywood and Fine Young Cannibals."
The brainchild of TV producers Geoff and Andrea Wonfor and Malcolm Gerrie, the show was planned as a live, anarchic antidote to the sanitised family viewing of Top Of The Pops, more in line with 60s pop showcase Ready, Steady, Go!. Upon hearing that the newly launched Channel 4 were looking for a flagship music programme, Geoff and Andrea submitted their idea, then a show called Jamming, for consideration.
A series of negotiations ensued and the concept of The Tube was the result. In all but the number of episodes (Andrea pitched six hour-long episodes, which was expanded to 20 one hundred-minute episodes), the Wonfors and Malcolm Gerrie were granted full creative control on account of their proven track record for producing light entertainment and music specials for Tyne Tees.
Having formulated the show's content, the production team began to assemble a cast of presenters. Jools Holland had caught their eye for his acerbic wit while interviewing The Police. "While I was in Squeeze I also started doing my own thing." recalls Jools. "Miles Copeland, my manager at the time, who was also the manager of The Police, got me to do a little film about The Police and that opened the door into another world."
Meanwhile, journalist Paula Yates had also created a strong impression when she appeared on regional music show Check it Out to publicise her book, the self-explanatory Rock Stars In Their Underpants. Paula and Jools were invited to screen test together and what they lacked in professionalism they made up for in chemistry and would make for compulsive viewing.
"We were hopeless," Jools admits. ''We were, without doubt, the most useless TV presenters the world had seen. Paula and I were supposed to introduce a band we liked and do a fake interview with a student who was there. Paula ended up calling the student work-shy and slapping him. And I pretended to introduce some dead people, and mimed dragging them across the floor of the studio. It was a shambles, it wasn't funny, it was rubbish.
"What we didn't understand was that in the control room was a woman called Andrea Wonfor, whose idea The Tube mainly was, who said to her fellow executives from Channel 4 and Tyne Tees: 'I agree they're not very professional, but none of us could stop looking at them, could we? Why don't we try that? We've had all the other people who know what they're doing and can remember the words and it hasn't worked.'
"So we thought we were being hired because of our talent and professionalism, whereas in fact it was because we were completely shambolic amateurs. The Tube was the first time the plebs had gone on the television: the lunatics taking over the asylum. It opened the floodgates to endless swear words and amateurism."
Having found their dream coupling to front the show, The Tube's producers auditioned a further 3,000 hopefuls to fill supporting roles as co-presenters, among them Jarvis Cocker and Boy George.
"One of the people that showed up at the London auditions was this girl in a full wedding dress – veil, complete train and all – and I remember it was raining heavily and the poor girl was soaking wet when she got into the audition." Malcolm recalls. "Then I remember she lifted her veil and it was Boy George! So it was a he not a she, and he sat down and told us how much he was into music and wanted this job, and we just fell in love with him. He basically got the job within five minutes. As he was leaving, he told us he was in a band as well, called Culture Club, and he was going in to see EMI the following week, and they got signed to a record deal, which meant that he couldn't do the show!" 
George's decision obviously paid off. The same month The Tube hit TV screens, Culture Club reached No.1 with Do You Really Want To Hurt Me? and a supporting roster of presenters including Muriel Gray, Gary James, Nick Laird-Clowes, Leslie Ash, Felix Howard, Michel Cremona and Mike Everitt was finalised to share presenting duties.
Broadcast live just three days after the launch of Channel 4, The Tube (so-called after the plexi-glass tube that was the entrance to Tyne Tees' Studio 5 where the show was broadcast from) was an instant success. With a bill featuring The Police and The Toy Dolls, the first episode was to be headlined by The Jam, who were planning to officially announce their split, before the NME found out and leaked the story, jeopardising the set. 
"I thought they wouldn't want to do it after the news got out," recalls Malcolm. "But it wasn't a problem. Paul still wanted to play and it actually worked out for the best because everyone was dying to see them because they knew it was going to be their final gig."
As The Tube hit its stride, it became a runaway success, averaging a million viewers per episode. It was regarded as 'event TV', the show that everyone had to watch, whether for the electrifying music performances or the unplanned controversies that would see The Tube regularly hit the headlines.
The informal, nonconformist style of the show put guests at their ease and unrivalled access was granted, thanks to the introduction of hand-held cameras. As well as the main bar area, interviews and performances were conducted in the studio foyer, in dressing rooms, the make-up room, even the adjacent pubs, The Rose & Crown and The Egypt Cottage, both of which served as unofficial green rooms to the guests.
All the original reservations about Newcastle as a location were quickly dispelled as the North East setting actually worked in its favour, playing a massive part in the character of the show. After the show ended at 7pm on a Friday night, The Tube dictated what was happening in the Newcastle nightlife.
Quayside bars such as Julie's and the floating nightclub The Tuxedo Princess (a ship moored in the Tyne) were frequented by The Tube's guests, and the Gosforth Park Hotel, which served as the unofficial digs for The Tube's guests, was the setting for some raucous after-show parties.
Away from Newcastle, The Tube was also responsible for some of the best on-the-road reportage of the world's biggest acts. Whether it was Duran Duran in the South of France, U2 live at Red Rocks, Stevie Wonder in the US, Robert Palmer in the Bahamas, Fats Domino in New Orleans or Culture Club in Japan, their unprecedented access resulted in fascinating films of acts at their peak.
When the Culture Club special of their 1984 Japanese tour aired as part of the Midsummer Night's Tube – a five-hour live special, Malcolm says it was a proud moment, seeing how Boy George had become a global megastar since his Tube audition.
"George sang for us in his audition and it was beautiful," he remembers. "As he was leaving he thrust a cassette of Culture Club demos into my hand and asked, if he didn't get the presenting gig could he perform on the show? And he did. Both in the studio and on the Midsummer Night's Tube at the Budokan in Tokyo in front of thousands of fans – a long way from that town hall!"
It was during a less exotic outside broadcast to Manchester's Haçienda club that The Tube played host to one of its biggest discoveries when it broadcast Madonna's first ever UK TV appearance. 
"I'd seen Madonna play in a little New York club and thought she was amazing, so when I heard she was coming over to the UK to meet Warner Brothers I got in touch about putting her on the show," says Malcolm. "And the response I got – and this is an actual quote – was, 'Malcolm, I'm sorry but this girl is a non-priority act. If you want her on the show you'll have to pay for her yourself, and her travel to Manchester, hair and make-up, and two backing dancers.' Which I did, thank goodness! I remember we invited everybody down from Granada Studios to the show, and there's a great shot of the cast of Coronation Street in the front row!"
As well as the queen of pop, The Tube played a huge role in launching the careers of musical success stories such as REM, Paul Young, Fine Young Cannibals, Terence Trent D'Arby and Frankie Goes To Hollywood. "We'd gone to Liverpool to film Dead Or Alive but couldn't find Pete Burns anywhere," says Chris Phipps. "Someone in a pub said: 'There's a band round the corner you might be interested in', which is how we found Frankie Goes To Hollywood and shot Relax."
It was that notorious performance which put Frankie on the road to stardom. "We were constantly told no one would watch it if we put new bands on, and we proved everybody wrong," Malcolm remembers. "There were stacks of others but Frankie Goes To Hollywood performing Relax is the one everybody remembers, there was codpieces, nipples everywhere, whips, chains, lube…. "The phones were red hot with people phoning in about that one!" 
Also watching that night was producer Trevor Horn, who was convinced they were superstars-in-the-making, and signed them to ZTT. "There was nobody else that would even look at us apart from The Tube," says Holly Johnson. "We were considered too hot handle by the music industry. Some of us were signing on, and on Social Security. It was a really bleak time. There was mass unemployment in Liverpool at the time, so it was just a magical moment for us and it changed everything."
From unsigned bands to global icons, The Tube played host to pretty much everyone who had made any kind of impact during its reign. Its ability to mix diverse acts (Cliff Richard and Killing Joke were both on one show while Tina Turner and Public Image Limited also shared the same bill) was key to reaching a broad cross-section of viewers.
Comedians such as Robbie Coltrane, Vic Reeves, French & Saunders and Rik Mayall were also regulars, helping to establish the burgeoning alternative comic scene. 
As the risk-taking, controversy-baiting, barometer of all things cool, The Tube ended before it became a tired format, and maintained all of its characteristics. A series of controversies saw it threatened with a time delay to prevent any misbehaviour by the guests or the presenters. Jools' inexplicably dropping the f-bomb during a trailer for The Tube screened during children's programmes was the final straw. 
The show ended in April 1987, after 121 episodes and 10 specials. A bona fide phenomenon, its spirit lives on in television, radio and online – its inescapable influence far exceeding its five-year lifespan.
The Tube – Quick Facts
The Tube was never far away from the censors during its reign, whether it was bad language (Jimmy Nail), unexpected nudity (Stiv Bators from Lords Of The New Church's full-frontal flash when Jools and Paula burst into his dressing room live on air), risqué short films (Paula's steamy phone-sex interview with George Michael), drunken guests vomiting (Rik Mayall), or double entendres (a quiz said to be about Michael Jackson having a pet hamster called Willy drew complaints after viewers were asked to phone in with the answer to 'How big is Michael Jackson's willy?'. However, the most trouble came when Jools, on a live trailer broadcast during teatime children's programmes, urged viewers to "tune in or be ungroovy fuckers", earning him a three-week suspension. 
Attempts to revive the show over the years have proved unsuccessful. There was 1999's Millennium Tube, but that turned out to be an ill-advised besmirch on The Tube's legacy. Producer Andrea Wonfor lost her battle with breast cancer in 2004 and Paula Yates died from an accidental drugs overdose in 2000. Jools continues to tour and presents Later With Jools Holland. Malcolm Gerrie is currently presenting Talks Music on Sky Arts. The Tyne Tees TV studios were demolished in 2010.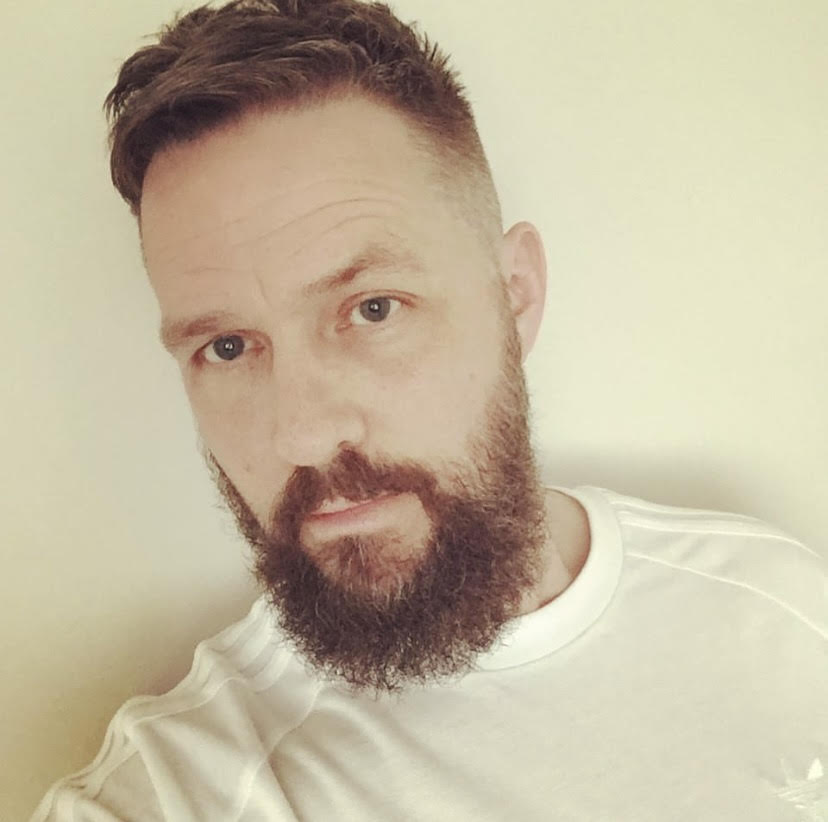 Mark Lindores
Raised on a diet of Smash Hits and Number One mags (literally, he used to save his school lunch money to buy them), Mark Lindores never entertained the idea of doing anything other than writing as a career. After writing for publications including the British and Australian editions of Vogue, Mixmag, Attitude, Total Film, Clash, Notion and Metro, he chanced upon the launch issue of Classic Pop in 2012 and, thrilled with the discovery of a magazine that featured his favourite artists, pitched an idea for issue 2 and has written for the magazine (and Classic Pop Presents) ever since.