Jam & Lewis interview: "You have to live life to be able to write about it"
By Classic Pop | April 13, 2022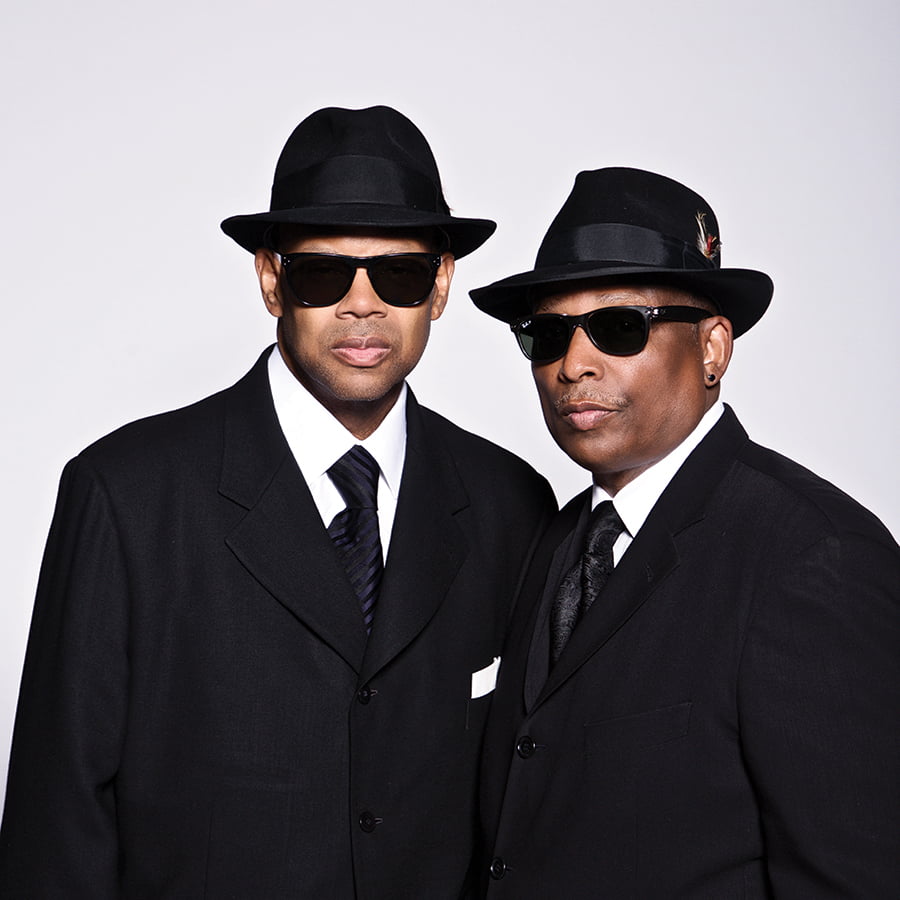 Jam & Lewis redefined R&B and pop, working with Janet Jackson, Mariah Carey, George Michael and a host of other greats. Now, they're finally making their own album as artists. In this interview from 2021, they tell us about accidentally launching Janet into megastardom, offending The Human League and why they've never had an argument… By Will "Ill Will" Lavin
After 40 years of producing magic for others, the long wait for a debut album by production greats Jimmy Jam and Terry Lewis is finally over. The Minneapolis duo's first artist record, Jam & Lewis Volume One, will feature many of the icons they've made hits with including Mary J Blige, Mariah Carey, Usher, Boyz II Men, Babyface and Toni Braxton.
"We finally decided to get selfish," laughs Jimmy. Speaking to Classic Pop via Zoom from their respective homes, the pair – wearing their trademark trilbies and shades – explain part of the delay was down to being a little too good at their job. "Over the years, as we'd work with certain artists, we'd ask if they'd do something for our album," Jimmy explains. "But what would happen is, once the song for our album was done, the artists would decide to keep the record for themselves."
A victim of their own success, it's not hard to see why this happened. Widely regarded as one of the greatest songwriting and production duos of all time, the pair met in the same 70s Minneapolis music scene that produced Prince. Responsible for ushering in a new wave of Black music in the 80s, they blended R&B, funk and pop, using lucid synths and punchy 808 drum patterns to create their intoxicating soundscapes.
Joining forces in Flyte Tyme, which morphed into The Time, Jam & Lewis' break came when the band, featuring frontman Morris Day, opened for Prince on his Controversy Tour in 1981. Tensions later emerged, climaxing in March 1983 when Jam & Lewis – working with The SOS Band – were grounded in Atlanta because of a blizzard. Failing to make the San Antonio stop on the 1999 Tour, Prince fired them.
For most, being fired by a legend would kill a career. For Jam & Lewis, it proved to be a blessing in disguise. "Prince didn't fire us, he freed us to pursue our destiny," says Terry. "The fact we ended up working, getting in a snowstorm and getting fired for it was apropos – because it was bound to happen. So at that point, Prince freed us, the same night we were mixing The SOS Band's Just Be Good To Me."
That hit marked the beginning of a very successful second act for Jam & Lewis. Working on classics by Janet Jackson, Alexander O'Neal, Karyn White and George Michael, Jam & Lewis are rightly celebrated. But they're now fully focused on their own music.
"The idea for our album actually started 35 years ago," Jimmy reveals. "We began working on some tracks with the intent of doing an album, but this was around the same time we were working on Janet's Control. So, when we thought we had finished Janet's album, John McClain – the A&R at A&M – came to Minneapolis to hear it. We played him all these records we thought were really good. And, like all A&R people do, John said, 'I just need one more record'. We were like, 'One more? Forget it!' Then we packed up."
Somewhat frustrated by John's comments, Jam & Lewis left the studio and went to a restaurant with the exec. During the drive, Terry popped in a cassette featuring some unreleased productions.
"About the third track in, John goes, 'Wait, that's the one I need for Janet,'" remembers Jimmy. "We were like, 'What are you talking about?' He said, 'Play it for Janet. If she likes it, she can have it.'" Jimmy, feeling deflated, threw his hands up and said to John, "Oh, we're just giving our songs away now?" Little did he know that track was about to change their lives forever.
"The next day we played it for Janet," Jimmy continues. "She asked who it was for, and we said it was hers if she wanted it. It ended up becoming What Have You Done For Me Lately." Still amused by what happened, Jimmy laughs loudly. "The song that basically launched Janet's career? Let's say it postponed ours a little bit."
It wasn't just this unselfish nature that put the brakes on Jam & Lewis' debut. The pair also wanted to experience life a little more. "We made sacrifices for the music early on," Terry explains. "Then family came into the picture, and we had to take some time out to do what we had to do."
"The other thing – and this is something we've always told the artists we work with – is you have to live life to be able to write about it," adds Jimmy, real name James Harris. "I always think about the Janet records over the years. She took three or four years between albums, and a part of that was so she could live life.
"She was a different person between Control and Rhythm Nation, and then a different person between janet. and The Velvet Rope. If we'd banged those albums out quickly, then you would have just got the same person. We took our own advice and took time out to live life, which for us was raising our kids."
Taking time away, artists invariably return to a changed musical landscape. They can become torn between doing what made them popular and trying too hard to accommodate a new audience, at which point record labels usually step in and try to steer the comeback. Jimmy assures us he and Terry won't let that happen.
"We don't have to listen to the label," he says. "I mean, we will listen, but we feel like at this point in our career, we don't have anything to prove. However, we do have a lot that we want to say. This is the album that represents that."
From a technological standpoint, Jam & Lewis aren't letting modern recording practices dictate how they do things. Choosing to adopt an "If it ain't broke, don't fix it" mentality, while some album tracks are digitally recorded, lead single He Don't Know Nothin' Bout It featuring Babyface was recorded on analogue tape.

"We really wanted that sound," Jimmy explains. "We had the equipment and so we did it." The album also includes live instrumentation, beats made using LinnDrum and DMX drum machines, Oberheim synthesizers and "all the things from back in the day that you may like".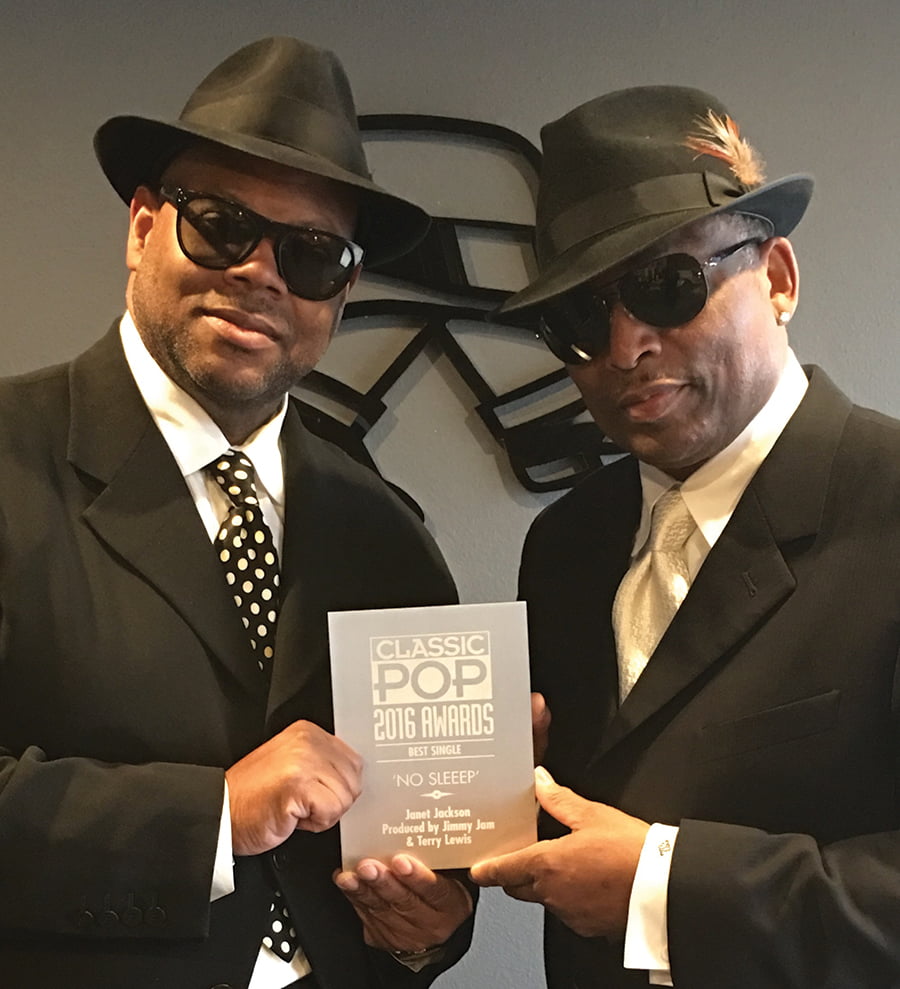 As for the overall sound of the album, it's business as usual. "We can't change who we are," Jimmy says, eyebrows raised as he peers over the top of his shades. "So in that sense, it's going to be classic Jam & Lewis. Our songwriting philosophies, the way we like to craft melodies, harmonies and those types of things, they're still very much intact. It's rooted in R&B because that's the kind of music we love."
To bring these distinct R&B soundscapes to life, Jam & Lewis have called in a few favours from some high-profile friends. "We put a wishlist together of people who we wanted to work with." 
The album is a who's who of R&B greats: Mariah Carey, Mary J Blige, Boyz II Men and Babyface all feature alongside the likes of Toni Braxton, Heather Headley, Charlie Wilson, Usher, Morris Day and The Roots. Another name on their list is Janet Jackson. Synonymous with each other since Control in 1986, Jam & Lewis are responsible for nine of Janet's 10 US No.1s between 1986 and 2001, including That's The Way Love Goes, Together Again and
All For You. 
Jam & Lewis recorded a new track with Jackson, but it won't be included on Volume One. They've also discussed making another Janet album. "There's always discussions, because we talk all the time," says Jimmy. "But our discussions don't often have anything to do with working together, particularly now that she's a mom. We're now the experienced, children-raising, advice-giver people. We talk about music occasionally. I think she's at this point in her life right now where it's really more about being a parent and appreciating that part of her life."
Another of Jam & Lewis' success stories came in the form of Alexander O'Neal. The duo worked on the former Flyte Tyme singer's first four albums, including his most commercially successful, 1987's Hearsay.
"If there was a male vocalist I could choose to sing like, Alex would be my guy," says Terry, quick to heap praise on his former bandmate. "I think he gets left out of a lot of conversations, just because he didn't show up for the right things. It's like you really have to endear yourself to people on a bunch of different levels in order to be in that conversation. Plus, Alex was around at a time when Luther Vandross was so dominant and Luther was gonna get that nod every time, except maybe in the UK."
Leaving Flyte Tyme following a disagreement with Prince, Alexander was replaced by Morris Day just before the group transformed into The Time. "It would have been very different for The Time had Alex been in the group," says Terry. "Although it probably would have ended up the same way for Alex because he was such a talent. He was too big to be in the group. His personality was too big, so it was never going to work with him and Prince."
Speaking of The Time, fans still hold out hope Jam & Lewis might reunite with their former band at some point. Could it ever really happen? "Anything is possible," Jimmy teases, highlighting the fact The Time's self-titled debut album celebrates its 40th anniversary this summer. "Milestone years are always a good excuse to do something," he says, smirking as he coyly looks away from the camera. "But there's nothing on the table right now."
Although Jam & Lewis are predominantly known more for working with big names like Janet, Alexander, Barry White and Chaka Khan, there are some lesser-known talents they've written and produced for whose projects never saw the light of day. Morrison Slick, a New York R&B group, is one of Terry's favourite lost treasures. "I was just listening to them the other day," he says. "They were this incredible singing group, who were writers, producers, they did everything. Their project was really great."
For Jimmy, it's New Kids On The Block singer Jordan Knight's unreleased solo album he remembers most. "We were a little sceptical when we first met Jordan," he admits. "But we ended up really vibing with him, and he had some really great ideas."
Asked to do the project by Janet Jackson's A&R John McClain, the album was shelved by Interscope after Jordan's deal collapsed. "We made that whole album and it was probably one of my favourites that we ever did," Jimmy says wistfully. "Maybe only one or two songs saw the light of day, which was such a shame. But it wasn't down to us, it was just circumstances. That's what happens sometimes."
While the pair have pretty much had free rein to work with whoever they've wanted to, there is one artist they regret not working with. "We were supposed to work with Whitney Houston several times," says Terry. "That's one I wish we could have gotten to do at some point. But, because of timing, loyalties and just other external messes, we didn't get a chance to." 
However, Terry would rather focus on the artists they did get to collaborate with, explaining: "When I look back, I don't see the landscape of the artists we didn't do, just the people we did have the blessing and opportunity to work with. That's more stunning to me."
That doesn't mean every collaboration has gone smoothly. In 1986, Jam & Lewis were called upon – once again by John McClain – to produce The Human League's Crash. Their previous album Hysteria failed to meet the classic levels of its predecessor Dare, so it was suggested they collaborate with Jam & Lewis, suddenly a hot commodity following the success of Control. The League flew to Minneapolis to record at Flyte Tyme Studios.
After initial enthusiasm on both sides, Jimmy says the working relationship between the two parties soon fell apart following an argument about lead single Human. Jimmy recalls: "We wanted to do a song where Phil Oakey actually sounded human on it, because everything before was very robotic. There's nothing wrong with that, but we wanted to do something where he actually sang. That's the reason it's called Human. Terry probably worked with Phil on the vocals for about a week. Then, as we had always done with all our records at that time, we put background vocals on it. The backgrounds were always Terry and a girl named Lisa Keith." 
According to Jimmy, this is when things took a left turn. "When the girls in The Human League heard those backgrounds, they said they didn't like that other girl singing on the track. We were like, 'Whatever.'" 
The next day, Jam & Lewis were confronted by Phil, who told them the band all agreed on vetoing the new backing vocals. Jimmy continues: "We called the record company and said, 'Look, we got this song and we think it's pretty good, but here's the thing: they want us to take the backgrounds off, or the girl on it off. Put it like this, we're just gonna remove the song from the album entirely.'
"They were like, 'No, no, no. That's the single. Are you kidding me? No, you can't change that song.' So we came to an agreement that we would finish the songs Terry and I had written the way we wanted to finish them. The songs they had written they could finish the way they wanted to finish them." 
Crash ended up being well received by fans and critics alike, and Human wound up bagging The Human League their second US No.1. "Crash ended up being a huge record for them and for us, so it turned out great for everyone," Jimmy says, adding he enjoyed working with the band and would love to reconnect with Phil. "I would love to speak to him," he says. "I don't have a number for him, so if anyone has one, please pass it to us."
As our time with Jam & Lewis draws to a close, it feels bittersweet, like we haven't even scratched the surface, which just goes to show how extensive their careers really have been, and they're still going.

"Music for us isn't something we do. It's kind of who we are; it's like the oxygen we breathe," summarises Jimmy. "Because it's our oxygen, we won't retire until the day the day that we die."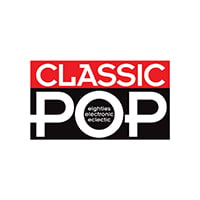 Classic Pop
Classic Pop magazine is the ultimate celebration of great pop and chart music across the decades with in-depth interviews with top artists, features, news and reviews. From pop to indie and new wave to electronic music – it's all here...