Shedding his past for Faith, George Michael ditched the fun and sunshine of Wham!, looked inwards for inspiration and bared all in order to create his first true masterpiece…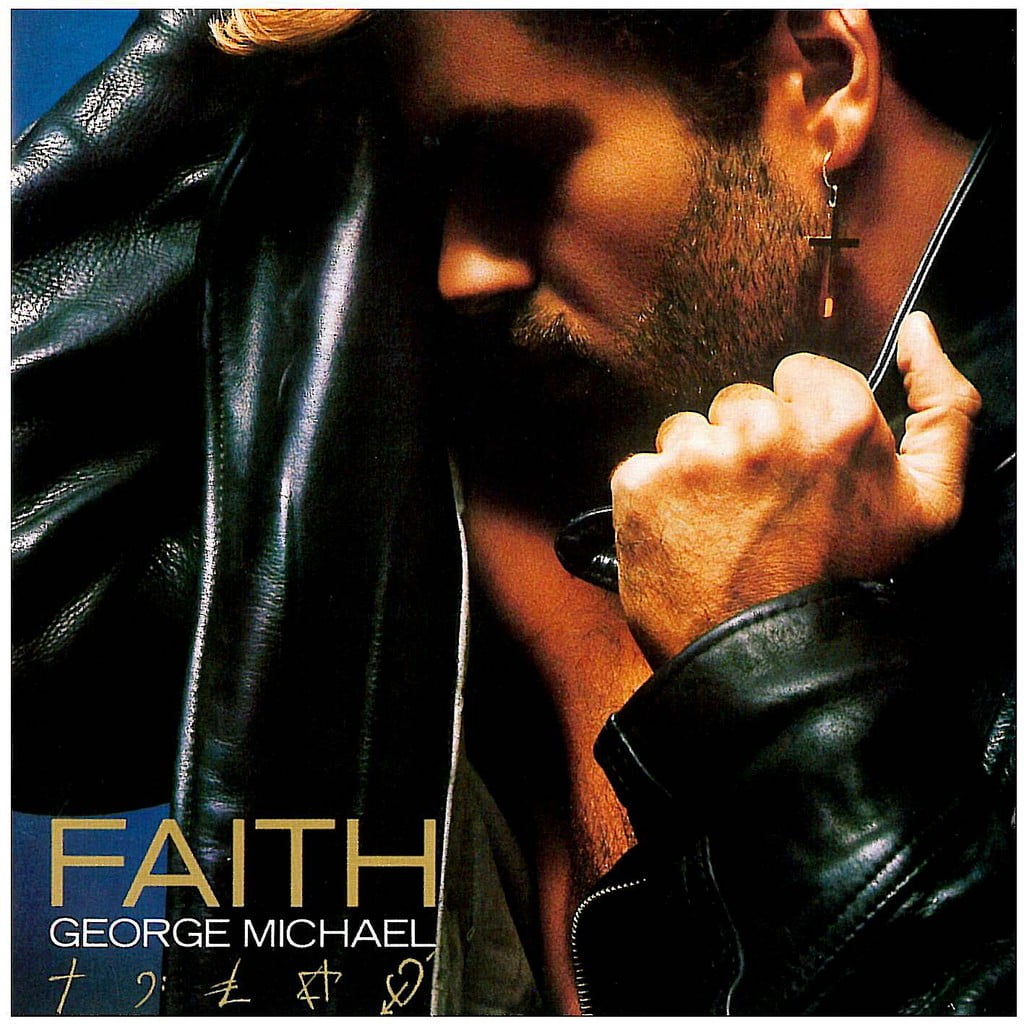 It's 28 June 1986 and 72,000 fans are bidding an emotional farewell to Wham! at The Final concert at Wembley Stadium. George Michael was experiencing mixed emotions. On the one hand, he was genuinely moved because "I knew inside that this would be the last time that I would ever perform some of those songs live". On the other, he was experiencing a sense of liberation that he could finally channel his energy and emotions into making the album he truly wanted to make.
The previous 12 months had been a time of professional highs, with Wham! experiencing a newfound critical appraisal to match their continued commercial success, but this was compounded by the lowest of lows in George's private life following the break-up of a relationship.
"It was the worst feeling in the world," he told Rolling Stone magazine of his subsequent depression. "Waking up and just wishing that somehow you could just go back to sleep and the day would disappear and you wouldn't wake up. I felt like that for ages."
The failure of his relationship, at the time the most significant of his life, had a profound effect on George, altering his views on everything, particularly his career. In late 1985, having begun laying down tracks for Wham!'s third studio album, he decided to end the group.
Although songs such as I'm Your Man and The Edge Of Heaven were among the strongest of Wham!'s career, George felt that the direction in which he was heading as a songwriter was increasingly at odds with everything Wham! stood for. 
"I was finding it increasingly difficult to write for the group image," George admitted. "I was writing much more personal lyrics, and it felt increasingly strange for me to be singing those lyrics as head of this two-man group. Things were going downhill because we were growing up; neither of us were teenagers anymore. There was never any question that Wham! was going to end earlier than a group's normal lifespan because it was not a musical entity – it was an image entity.
"It was a group that was based around an image and music, but one wouldn't work without the other. And for it to work, the image had to be two guys having a laugh, having a good time, and as soon as that got boring for us it would get boring for other people."
While George and Andrew had always been aware of Wham!'s shelf life, George admitted that his troubled personal life marked the beginning of the end for the group. "The actual Wham! split was definitely provoked by my emotional distress around that period," he mused.
"It's hard to tell whether or not it would have happened at that time had it not been for that relationship failing. Maybe if I'd felt more secure, I would have felt no need to shake things up. But at the time I just wanted to make a clear start. Basically, I didn't want to be a star anymore, because I was feeling so sorry for myself."
After coming to a decision about the future of Wham!, plans were put in place for the band's last act. The songs recorded for the third album were released as Music From The Edge Of Heaven, and The Final greatest hits album was released in May 1986 to coincide with their farewell concert at Wembley Stadium. 
While the concert truly marked the end of an era, it allowed George to throw himself into a new chapter as a solo artist. Having already achieved two solo No. 1 singles with Careless Whisper in 1984 and A Different Corner earlier in 1986, both of which allowed him to explore a more mature direction than with Wham!, he was beginning to feel inspired again musically, particularly when afforded the opportunity to perform with his musical idols.
Having already forged a strong rapport with Elton John – he duetted with him at Live Aid, and provided backing vocals on Nikita and Wrap Her Up – and performed with Stevie Wonder and Smokey Robinson at a Motown anniversary concert, the ultimate honour came when George was invited to duet with soul queen Aretha Franklin on I Knew You Were Waiting (For Me).
As well as being another No. 1 hit around the world, the true measure of the song's success was personal. "It proved to me that I was capable of standing onstage with a great singer and holding my own," he said. "Which was something I'd never really considered before."
This newfound confidence, coupled with a wealth of lyrical inspiration drawn from his personal problems, ignited a period of complete musical freedom, with George choosing to divide his time between London and Denmark to write and record his debut solo album.
Assuming complete control of the entire process, he wrote everything, produced everything and, thanks to some clever use of state-of-the-art studio equipment, managed to play almost everything heard on the record.
"I was very excited musically, that I had my own voice, that I'd worked with Aretha Franklin and that everything had gone so well," he confirmed. "It was the freest time of my writing – I was like a kid in a sweet shop. I could do any period that I wanted, any style that I wanted, and I'd get a hearing.
"Not that people would buy everything… but however good or bad it was, it would still get a hearing and still get played on the radio. We were still in the era where we expected more of records and we were allowed to do different things – and you could have incredibly unusual-sounding records reach No. 1."
This creative freedom resulted in an accomplished set of songs that encompassed pop, rock, soul, R&B, jazz and funk, and while the main focus of the album was love, sex and relationships, he also tackled subjects such as domestic abuse, gun crime and prostitution.
One of the album's more daring tracks, the titillating, media-baiting slice of electro-funk that is I Want Your Sex, was released as the first single and drew criticism largely due to its title. It was promptly banned by the BBC, who were still suffering from the aftershock of Frankie Goes To Hollywood's Relax and seemed to baulk at anything remotely controversial. 
Despite its title, the song was actually a paean to monogamous relationships but its message was lost in translation. The furore cost George a No. 1 single but it was still a sizeable hit (it peaked at No. 3) and helped broaden his fanbase beyond the largely teenage fans that had followed his career since the Wham! days.
Released on 30 October 1987, Faith became an instant smash, topping the album charts internationally and selling over a million copies in its first week in the US alone. While commercial appeal had never been a worry for George, the album was met by universal acclaim from the critics, who praised his bravery, his experimentalism and his balladry on an album, which saw him achieve his goal of matching the success of Michael Jackson, Prince, Madonna and Whitney Houston, the global superstars who were now his peers.
The release of the album marked the beginning of a lengthy period in which George would emerge as one of the biggest stars in the world. Following I Want Your Sex, Faith produced a string of hits that would not only ensure the album was a permanent fixture in the upper echelons of the charts worldwide for the next two years, but would also set records that would stand for decades. The title track, Father Figure, One More Try and Monkey were all US
No. 1 singles and global hits, while Kissing A Fool became the album's swansong, giving him a record-breaking six-single run, fuelled by a gruelling 17-month world tour which visited the US, Europe, Australia, New Zealand, the Far East and Canada. 
The album went on to achieve sales of over 20 million copies and was the biggest-selling album in America in 1988, with Faith also the biggest-selling single. Having achieved the biggest-selling single of the year with Careless Whisper in 1985, George was the only artist other than The Beatles to achieve the feat.
The accolades continued come award season with George picking up three American Music Awards, a BPI Award and a Grammy for Album Of The Year, and he finally rounded off the Faith era in September 1989 when he was presented with MTV's Video Vanguard Award by no less than Madonna. 
The success of the album and tour far exceeded anything George had envisioned. "I was very proud of the album but I never for one second thought it would be bigger than Wham!," he said. "I wanted success in America, but I didn't want to be the biggest thing of the year there. It was great for my ego but all the way through I was thinking 'oh, what are you doing?'"
Having craved global success and done everything possible to achieve it, George was to find that being the biggest star in the world came at a price and was, ironically, faithless and empty.
Feeling imprisoned by his success (he wore sunglasses for two years as he was unable to look anyone in the eye), he vowed that his career would take a much more low-key direction in the future. With Faith, he had achieved everything he set out to do and more and learned some valuable life lessons along the way.
"I think I'm already regarded as one of the main pop writers for the 80s," he told Rolling Stone in 1988, when asked about his hopes for the future. "But I want to be regarded as that through the Nineties and do something to carry on, something that's really memorable, so the music becomes something historical. I think that my music deserves it." 
With subsequent albums Listen Without Prejudice and Older, he achieved his goal, but the gloriously catchy melodies and beautifully crafted ballads of Faith are the foundation on which his musical legacy is built. 
George Michael: Faith – The Tracks
Faith
The church organ playing Wham!'s Freedom sounded the death knell of George's former group while symbolising how he felt to be embarking on a solo career. This intro gives way to an upbeat rockabilly track, based on the familiar Bo Diddley beat. Released as the second single, Faith reached No. 2 in the UK and topped the charts in the US, becoming the biggest-selling single of 1988.
Father Figure
Far from being the gorgeous, gospel-inflected ballad we know today, Father Figure began life as an upbeat dance song, but George stripped it back and removed the snare from the mix, leaving it a ballad. Sung in a husky, lower-register voice, the sensual track hinted at the turmoil around George's sexuality with lyrics such as "That's all I wanted/ But sometimes love can be mistaken for a crime". Although the song gave George his third solo US No .1, it was his first single to (just) miss the UK Top 10.
I Want Your Sex (1&2)
Despite being tame by today's sex-drenched standards, I Want Your Sex was the subject of a huge amount of controversy when it was released in May 1987 as the first single from the album. Given the climate at the time, with the spread of HIV and AIDS at its terrifying peak and George still regarded as an act predominantly aimed at the teen market, the release of a song so controversial was branded irresponsible. George defended himself with the claim that the funky R&B track celebrated a monogamous relationship ("Sex is natural/ Sex is fun/ Sex is best when it's one on one"). I Want Your Sex was released in three "acts" – Lust, Brass In Love and A Last Request, the latter included on the CD version of Faith. The song became a Top 10 hit on both sides of the Atlantic, and its US success was bolstered by an appearance in Beverly Hills Cop II.
One More Try
He may still have been only 24, but George's lyrics – written from the point of view of a man wracked by the fear of being hurt again – were delivered with complete conviction, as was the vocal itself. His agonising indecisiveness is played out meticulously over the course of the ballad's six-minute-plus running time before he succumbs at the end and agrees to give the relationship "one more try" – the last line being the only time the title is sung. As well as reaching No. 8 in the UK, it gave him another US No. 1 single.
Hard Day
Hard Day is the most dated-sounding song on the record (especially compared to the timeless ballads). An electro-funk experiment, the track features synths and sequencers plus voice-changing studio effects; towards the end George sounds almost female, much as Prince did on the "Camille" songs on Sign O' The Times.
Hand To Mouth
While pop in the post-Live Aid late-Eighties saw pop stars increasingly developing a social conscience, George had been including social commentary into his lyrics since day one with tracks such as Wham! Rap. Hand To Mouth is a brief respite from love, sex and relationships, and saw him juxtaposing two stories of two Americans who had fallen on hard times – a prostitute, and a 25-year-old pushed to the edge who embarks on a shooting spree. Three decades later, the stories are still relevant.
Look At Your Hands
This track about domestic violence is stylistically akin to Wham!'s Edge Of Heaven, suggesting it was one of Faith's earlier compositions, or even a planned track for the third Wham! album. Look At Your Hands continues the rockiness of that song with a bluesy feel courtesy of a blistering brass section and screaming sax. 
Monkey
On the surface it's a fun, polished pop song, but "monkey on your back" is slang for drug addiction. George called on US hit-makers Jam & Lewis to remix the song for its release as a single after he fell in love with their revamp of Janet Jackson's Nasty. Monkey became his fourth US No. 1 single from the album (his eighth overall), equalling records set by Michael Jackson and Whitney Houston, but it stalled at No. 13 in the UK.
Kissing A Fool
Completing Faith's trilogy of timeless classic ballads, the sublime, jazz-inflected Kissing A Fool set a precedent for George's future as a truly great balladeer. The lyric explores his insecurities about committing to a relationship; it was one of the first songs written for the album (and provided the original working title, until Faith usurped it). Reaching No. 18 in the UK and No. 5 in the US, the song was the lowest-charting single from Faith… but it was the sixth single from an album that had been on sale for over a year and which had already sold millions.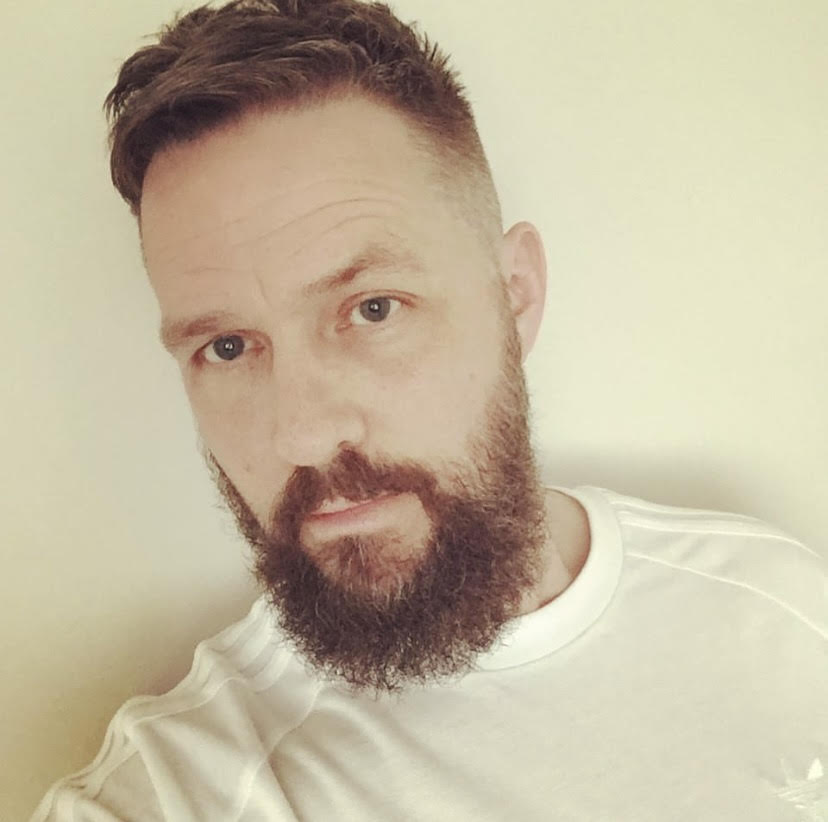 Mark Lindores
Raised on a diet of Smash Hits and Number One mags (literally, he used to save his school lunch money to buy them), Mark Lindores never entertained the idea of doing anything other than writing as a career. After writing for publications including the British and Australian editions of Vogue, Mixmag, Attitude, Total Film, Clash, Notion and Metro, he chanced upon the launch issue of Classic Pop in 2012 and, thrilled with the discovery of a magazine that featured his favourite artists, pitched an idea for issue 2 and has written for the magazine (and Classic Pop Presents) ever since.