Making Erasure: The Circus
By Classic Pop | July 1, 2021
Lauded for bringing fun and flamboyance back to synthpop, Erasure: The Circus masked deeply political statements as well as heartbreaking despair with gloriously uplifting harmonies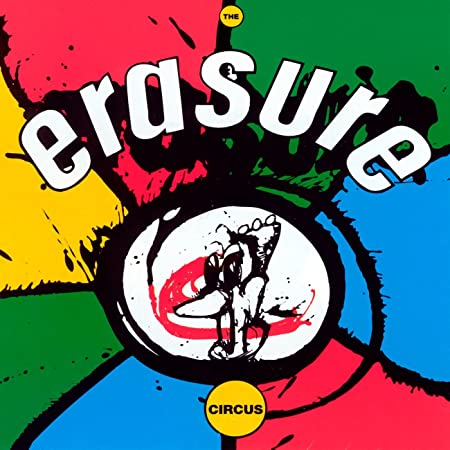 Vince Clarke had built up a track record as being something of a musical maverick in the early 80s, scoring hits as part of Depeche Mode, Yazoo and The Assembly.
Yet the fact that Wonderland, the 1986 debut album from his latest project, Erasure, had been a commercial disaster and failed to score a hit single (their chart peak had been No. 55 with debut single Who Needs Love Like That) led many to speculate whether the group were about to live up to their name before they had even got off the ground.
If Erasure were to stand a chance at succeeding, it really was a case of starting from scratch. With radio stations refusing to play their sparse synthpop, Erasure's only realistic option had been to hit the road, driving themselves to gigs in a van and playing, in Vince Clarke's words, "really shitty little clubs and universities".
The decision paid off as the live graft helped them build a fan following which played a large part in securing them a second album.
"We'd stalled in the UK, and I was really thankful to Vince that he'd stuck by me. I was only really employed as a singer, so he could have got rid of me. I was a complete novice!" says Andy Bell. 
Having recruited Andy via an ad in Melody Maker, Wonderland had been something of a learning curve for the pair. As the album was being recorded, Vince and Andy were still getting to know each other, and their partnership at that point had been very much one of a pop star and his protégé. 
"I was a huge fan of Vince's work, so it was very daunting working with him in the first place," Andy told The Quietus. "I had really lost my confidence in the studio and reverted back to being a choirboy in school. I was running out of breath at the end of lines, and he had me lying on the floor, all kinds of things, trying to get me comfortable. I just came up with the words 'Oh l'amour' for Oh L'Amour and he gave me 50 per cent of the writing… he was very generous. I thought I'd get sacked after the first album, but he stuck by me."
By the time work began on The Circus, Vince and Andy had been living in each other's pockets on their no-frills (Andy's stage outfits excepted) tour for the best part of a year, and had formed a strong friendship. 
"I'd written most of the songs for the first album already when I met Andy," Vince recalls. "On the second album, he just got more involved in the writing and to be honest, it was a fantastic relief for me. It's quite tough writing songs on your own – you start repeating yourself. When we started writing together, Andy was pushing the boundaries more. I had been writing songs for a while and there are rules that you follow, and Andy didn't have any of those. It was really refreshing having someone come in from a completely different perspective."
Andy recalled the making of the album to the BBC. "When we started recording The Circus it was complete 50/50 – sitting down with guitars and the piano. I'd sing the top lines; it started out that we'd think up lines together, but eventually I took over. 
"I remember on that album we had two subjects for songs, which was what was going on at the time politically, people losing their jobs, and the other one was somebody coming out to their parents. I love how Vince almost handed the reins over… all the time he was watching me blossom, he was a mentor. When I'd finished a lyric or a melody I'd show it to Vince, and it was almost like having a schoolmaster, he'd say 'No, I don't like this bit', so I'd go back and rewrite those lines. That happened less and less as time went on. He was just wanting to see me develop as a singer and a songwriter, so he was really encouraging with whatever I wanted to do. 
"It began with me singing basslines for Victim Of Love and then the guitar riffs for Sometimes. He enjoyed seeing someone a bit younger just having the time of his life. He was very encouraging."
With a newfound confidence in the studio and with Erasure by now a fully functioning partnership, they were compelled to cover a gamut of themes including social commentary (The Circus, It Doesn't Have To Be), heartbreak (Leave Me To Bleed, Victim Of Love) and self-acceptance and individuality (Don't Dance, Hideaway).
Once again helmed by producer Flood, they expanded their sonic palette, maintaining a strong synth-based foundation but incorporating more guitar, an accordion and even a trumpet to create a more substantial sound – one that not only separated them from their peers but also from Vince's previous musical endeavours. 
The general public's first taster of Erasure's new album came with the release of Sometimes in October 1986. An upbeat dance track with an impossibly catchy chorus, it was an instant radio hit, earned them a slot on Top Of The Pops, and the single reached No. 2 in the UK, becoming their chart breakthrough. A bona fide hit, Sometimes' chart run lasted 17 weeks, only ending when The Circus album hit the shops in March 1987.
Despite the connotations of the album's title and the vibrant, brightly coloured artwork, all is not as it appears on The Circus.
The album was lauded by critics, who praised the huge progression Erasure had made from Wonderland, their synergy as a musical partnership and their ability for crafting songs which were, on the surface, upbeat joyous pop songs – only to find on deeper analysis a vivid portrait of Britain's economic downfall, the complexities of relationships and the difficulties of growing up gay, an issue close to Andy's heart as one of the few openly gay pop stars of the time. 
While Hideaway took its cues from Bronski Beat's seminal Smalltown Boy and unflinchingly detailed a boy's coming-out story and the agony of rejection by his loved ones, it was Erasure's increasingly camp live shows which marked them out as one of the foremost gay-friendly pop acts, at a time when it was not deemed acceptable to be so.
With being out a political statement in itself, Andy reinforced his message of self acceptance by holding court at Erasure's concerts as The Circus' flamboyant ringmaster, resplendent in a succession of outrageous stage costumes – often lycra bodysuits, sequined shorts and a pair of ruby slippers in homage to his idol Judy Garland, with covers of Somewhere Over The Rainbow and Abba's Gimme! Gimme! Gimme! (A Man After Midnight) as staples.
Though seemingly at home camping it up onstage, Andy's performing persona had originally been an instinctive reaction to a technological glitch at an early concert which saw their programmed music and lights fail, requiring Andy to entertain the crowd until the problem was fixed. He did this by singing a cappella versions of songs by The Beatles and Alison Moyet (a tongue-in-cheek joke aimed at critics who said he sounded too much like Alison) until the show could proceed.
"It scared me so much, I thought that I really must create this alter-ego, which became part of all the dressing up," he said. "I was learning from drag queens I'd seen, how they dealt with the audience, to make this larger-than-life character. But I don't think that shyness ever leaves you, you're still the same person underneath. It's only in my Erasure job that I switch into that persona."
As word spread about Erasure's captivating live show and they established a reputation as one of pop's premier live draws, the group were amused when the TV producers who had initially asked them to tone down their more theatrical side were forced to rethink their stance as Erasure's star ascended. 
"I remember having conversations with the TV plugger saying 'No, no please, you must wear jeans and a T-shirt in the Sometimes video to make it more accessible," Andy says. "But once they saw a clip on Top Of The Pops where I was wearing this black rubber leotard and a rubberised circus ringmaster's jacket, the single jumped up 40 places, just because of that outfit. After that, they'd say, 'Oh, can't you put a dress on?'"
Throughout 1987, The Circus LP was a mainstay in the album chart, rising every time a new single was released from it, producing a further three Top 20 hits in It Doesn't Have To Be, Victim Of Love and The Circus.
In July, with Victim Of Love riding high in the charts, they were invited to be the first act to perform on The Roxy, ITV's short-lived, Newcastle-based rival to Top Of The Pops.
As the year drew to a close, Erasure built on the reputation of The Circus and their reputation in clubs by releasing a remixed version of the album. Entitled The Two Ring Circus, it was packaged as two 12" singles and featured radical reworkings of the album's songs.
The CD and cassette versions were expanded further to celebrate Erasure's live show by including The Touring Circus – a seven-track live EP.
Having begun 1987 facing great uncertainty as to whether Erasure even had a future (Andy later said that people asked him if he would be "getting a proper job" after Wonderland's disappointing performance), the creation of The Circus and the journey it subsequently took them on proved to be a fundamental period which solidified the musical partnership of Vince and Andy, with the apprentice rising to the challenge and affirming himself as a more-than-capable counterpart to his mentor. 
Vince Clarke, meanwhile, having migrated from band to band in search of his musical soulmate, appeared to have finally found exactly that in Andy Bell, marking the beginning of one of pop's most successful and enduring acts.
Three decades on from The Circus, Erasure remain the ringmasters of their unique brand of emotionally-charged electropop. 
The Songs
It Doesn't Have To Be
"You are on one side/ And I am on the other/ Are we divided?/ Why can't we live together?" is the empowering message of It Doesn't Have To Be, a rallying call-to-arms against homophobia as well as a denouncement of racism, exemplified by the inclusion of a middle-eight sung in Swahili and a tribal instrumental that highlights the song's anti-apartheid sentiment. A hard-hitting, multilayered production from Flood underlined the aggression of the song's message. Released as the second single from The Circus, It Doesn't Have To Be peaked at No. 12 in the UK.
Hideaway
As socio-politics held a dominance in mid-Eighties pop, Erasure put a personal spin on the subject of homosexuality and the difficulties of coming out on Hideaway. Andy Bell drew on his own experience as a teenager in Peterborough and the terror he felt about revealing his sexuality and his need for acceptance from his parents, with heart-wrenching lyrics such as, "Oh my father/ Why don't you talk to me now?/ Oh my mother/ Do you still cry yourself to sleep?/ Are you still proud of your little boy?" before ultimately building up to an uplifting message of hope with "Don't be afraid/ Love will mend your broken wing/ Time will slip away/ Learn to be brave". The strongest non-single on the album, Hideaway remains one of Erasure's hidden gems.
Don't Dance
Carrying on the theme of independence and being unafraid to be yourself, Don't Dance combines a slick, sparse electro track with Andy Bell's confident affirmation, "You can step on out/ You can do without/ You don't have to be like every other," delivering a strong message of confidence. Coupled with "You don't have to go/ All you say is no/ There's no rhythm that you have to follow," continued the theme of empowerment and going against the norm in favour of individuality. When Andy and Vince compiled individual discs for their From Moscow To Mars: An Erasure Anthology boxset last year, Vince included Don't Dance in his selection as one of his favourite Erasure songs.
If I Could
While the album is a combination of the political and private, If I Could falls into the latter category. A sombre ballad in which Andy Bell laments the breakup of a relationship, he implores what he can do to salvage it while berating his former lover. "I don't believe you know about the hearts you've broken/ I don't believe you show what your intentions really are/ Can you hear?/ What have you done?/ There's not enough for everyone/ Not enough for anyone," he sings. 
Sexuality
With the panic surrounding HIV/AIDS dominating the headlines at the time, anything alluding to sex was taboo, with bans on TV and radio and a backlash in the tabloid press a serious threat to anyone seen to be promoting an unhealthy lifestyle. Releasing a track called Sexuality with a provocative lyric seemingly celebrating casual sex was a defiant move on Erasure's part. The stripped back, sleazy electro track, however, is one of the album's weakest moments.
Victim Of Love
With an acoustic guitar adding texture and warmth to the synthesised Erasure sound, Victim Of Love takes its cues from the classic Motown formula of creating a gloriously uplifting pop song which belies the subject matter – in this case, a feeling of great vulnerability and a reluctance to embark on a new relationship having been so damaged by a previous love affair. "I'm gonna lock up what I'm feeling inside" and "I'm building a wall/ Every day it's getting higher/ This time I won't end up another victim of love" perfectly encapsulate the feelings of post-breakup fragility and hesitation in moving on into a new relationship. The third single from the album, Victim Of Love reached No. 7 in the UK singles chart and topped the US Dance chart, their biggest transatlantic success to date.
Leave Me To Bleed
Who knew that beneath it all, The Circus was such a pain-filled breakup album? The by-now familiar territory of love gone wrong once again takes precedence in the sinister Leave Me To Bleed, with the visceral imagery of the title lending itself perfectly to the sinister-sounding synthpop. In the song Andy portrays a man so fatally wounded by the end of a relationship that he detaches himself from it as a coping mechanism, prefacing everything that went wrong with, "It wasn't me that saw/ heard you…" before repeating the refrain of "Leave me to bleed/ Your love can be fatal."
The Circus
Perhaps the most politically charged song on the album, eloquently lamenting Britain's vanishing industrial landscape, The Circus laments the decline of the country's rich industrial heritage – particularly the mining industry. The dour mood of the song is accentuated by the marching rhythm of an accordion, over which a bleak outlook for Britain is despairingly portrayed in a poignant lyric. "Father worked in industry/ Now the work has moved on/ And the factory's gone/ See them sell your history/ Where once you were strong/ And you used to belong" and "There was once a future for a working man/ There was once a lifetime for a skilful hand… Yesterday" are completely at odds with the greed and 'loadsamoney' sentiment of 80s Britain. The song held resonance with a lot of people and scored the duo their third Top 10 single, reaching No. 6.
Sometimes
After three flop singles, Erasure discovered their winning formula with Sometimes – an upbeat, hook-laden dance track about the joy and pain which one endures for the sake of making love work. With an uplifting, impossibly catchy chorus, often risqué lyric ("Climb in bed beside me, we can lock the world outside/ Touch me, satisfy me, warm your body next to mine") and even a trumpet solo, Sometimes is euphoric synth-driven dance pop at its very best and it gave Erasure their well-deserved first major hit. The song reached No. 2 and has remained one of their signature numbers.
Spiralling
Closing the album in downcast style is Spiralling, a sublime, lilting ballad on which Andy mourns the loss of the love of his life. Repeating the refrain of "It's just a matter of time" mantra-like in search of comfort, the song descends into the dark accordion refrain of a fairground waltz in Safety In Numbers, in which Andy summons "the courage to die", underscoring the pain and heartbreak interwoven throughout the album.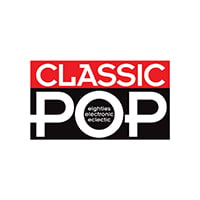 Classic Pop
Classic Pop magazine is the ultimate celebration of great pop and chart music across the decades with in-depth interviews with top artists, features, news and reviews. From pop to indie and new wave to electronic music – it's all here...