Making Pet Shop Boys: Very
By Classic Pop | July 5, 2021
Vibrant, Computeresque and chockablock with potential singles, 1993's Pet Shop Boys: Very was built upon purest hyperpop and buoyed by a technicolour promo campaign, with Pet Shop Boys sharing responsibility as producers… By Rik Flynn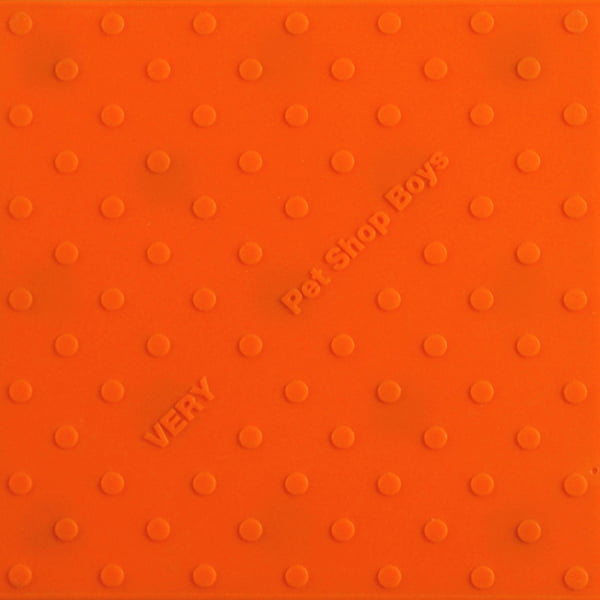 It is called Very," said Neil Tennant, "because it is very Pet Shop Boys: It's very up, it's very hi-energy, it's very romantic, it's very sad, it's very pop,it's very danceable, and some of it is very funny…"
Pet Shop Boys' hits compilation, Discography, wasn't the end after all. After the duo traded the dancefloor for the melancholic, deeply personal reflections of Behaviour, a return to pop was, perhaps, inevitable. Behaviour left many fans profoundly moved – uniting spirits crushed by the AIDS epidemic – but it hadn't matched its predecessors in terms of success.
"Behaviour was slaggedoff at the time for not being a dance album," Tennant relayed to Chris Heath. "We were feeling a little insecure, maybe. Anyway, we decided to do a mega dance-pop album."
Recording was a three-tier process. Basic tracks were laid down in Lowe's home studio in Hertfordshire, with Pete Gleadall helping on programming. Further sessions took place at Trevor Horn's Sarm West studios, before Stephen Hague got involved, with a final mix completed at RAK studios.
While Ace Of Base, UB40 and the omnipresent pop-grunge of The Spin Doctors' Two Princes fought it out for UK No. 1, PSB stretched out. With the help of designer David Fielding they created an entirely new realm, built of surreal costumes and fantastical imagery.
One episode of TOTP found a pointy-hatted Neil in orange jumpsuit, miming opening single Can You Forgive Her? atop a giant high chair, while Chris frolicked with dancers next to a giant egg. Add Daniel Weil's injection-moulded, bright orange Lego-like CD case, and PSB's distinctly 'Up' manifesto was realised.
This album would be a turning point; in place of Behaviour's discreet and seductive habitat, the Boys returned to Hague's instinctive nous for pop, adopted neon-brite computer games as visual impetus, and hawked an engaging collection of micro-dramas over a renewed joy for the floor.
The Fairlight stabs and forceful programming of that blast-off opening single gave impetus to what was one of the duo's boldest melodies for some time. A potent tale of "youthful follies and changing teams", it added weight to suggestions that this was PSB's 'coming out' album.
I Wouldn't Normally Do This Kind Of Thing was EDM pop perfection; soft synths and lush orchestration atop thumping kick and snare. A protagonist who feels like taking all his clothes off and dancing to the Rite Of Spring pressed the reset button for an open-palmed freedom.
Liberation dropped all disguises entirely; as Tennant professes his uncontrollable love, we're escorted up into pearly clouds of symphonic electronica.
The story unfolds as A Different Point Of View suggests discord amongst our lovers, whilst the theme continues into Dreaming Of The Queen, this time reframed within a dream of doleful acceptance – that there are "no more lovers left alive".
Its stark imagery of the AIDs crisis combined fear, vulnerability, and comfort into one sobering sentiment. As its central character stands naked amongst royalty signing autographs to the sound of the onlookers' laughter, the compass is wildly spinning out of control.
Full Eurobeat mode follows with the autobiographical Yesterday, When I Was Mad, the cause of the homeless is given weight via The Theatre's driving beats, while One And One Make Five returns us to that hesitant central love story.
The tempo drops for To Speak Is A Sin, the album's sombre anomaly, while the pixelated Young Offender approaches an age-gap affair.
Jubilant backing in break-up song One In A Million – initially intended for Take That – frames our lover's cocksure rejection. The duo's iconic cover of Go West wraps up what to many fans is the duo's crowning moment.
Very is the one and only Pet Shop Boys' album to make UK No. 1. In an era when AIDs was upending lives left, right and centre, here was a hopeful, celebratory, masterstroke. 
Very Rare
Once again leading the crowd in terms of innovative formats, the Pets decided that the wealth of floor-friendly (largely) instrumental material that they had banked during the Very sessions would be best served up as a bonus disc added to a special limited edition of the album.
While largely forgotten and now somewhat hard to find, Relentless is a curio of the PSB catalogue, for sure, but its euphoric, house-bound vistas display an integral part of their songwriting palette.
An initial run of the album entitled Very Relentless featured this bountiful companion disc that compiled six (almost) voice-less treasures in one place – My Head Is Spinning, Forever In Love, KDX 125, We Came From Outer Space, The Man Who Has Everything and One Thing Leads To Another.
At just over half an hour, Relentless contrasts the unapologetically bright pop of Very with equally unapologetic synthpop dance that ranges from house to trance and techno. We love it, but for many it's one reserved for the true Petheads.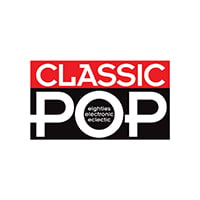 Classic Pop
Classic Pop magazine is the ultimate celebration of great pop and chart music across the decades with in-depth interviews with top artists, features, news and reviews. From pop to indie and new wave to electronic music – it's all here...