Making ABBA: The Visitors
By Classic Pop | September 6, 2021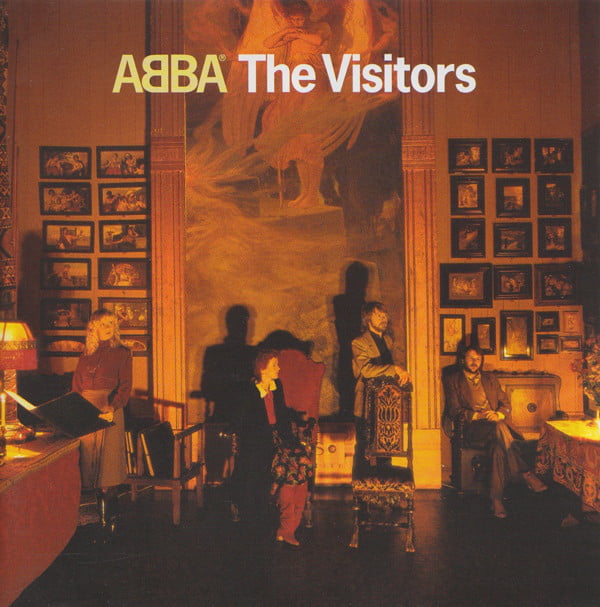 For ABBA The Visitors would prove the album that split the band for good (well, for 40 years anyway). "We've emptied ourselves of everything we've got to give," said Björn. By David Burke
ABBA are synonymous with impeccably crafted, inspiring pop songs that excite the kind of joyously communal response from listeners redolent of spiritual revivalist meetings, but with a greater sense of irony and much better choruses.
Yet there has always been a darkness at the heart of their material – think SOS, Knowing Me, Knowing You and The Winner Takes It All – a darkness that becomes fully manifest on their final album, The Visitors, which metaphorically and explicitly documents both the group's impending dissolution and the marital breakdowns of its members, Benny and Frida, and Björn and Agnetha. 
Easy listening it's not, and it's more of a critics' than a fans' favourite, with the former describing it as "an early 1980s pop masterpiece" and "a record divided between almost throwaway studio mastery and spectral, uneasy premonitions of ABBA's own demise".
The sessions began on 16 March 1981, when Björn, Benny and their quartet of trusted musicians, Lasse Wellander (guitar), Rutger Gunnarsson (bass), Ola Brunkert (drums) and Åke Sundqvist (percussion), along with engineer Michael B Tretow, entered Polar Music Studios in Stockholm.
Some five months previously, ABBA had completed work on Super Trouper, which went on to become 1980's biggest-selling album in the UK and spawned another brace of No. 1 singles in the title track and The Winner Takes It All. The latter explored Bjorn's divorce from Agnetha in 1979. 
When backing tracks were laid down for The Visitors, Benny and Frida had already announced their separation, and so a band that once comprised two couples was now made up of four individuals who, while each retaining a mutual professional respect, found themselves conflicted by personal politics. 
"It could be frosty sometimes," was Björn's diplomatic recollection of the atmosphere.
Frida admitted that they had become tired of collaborating as ABBA. The analogy has often been drawn with the sessions for The Beatles' Abbey Road, the last time the original Fab Four created as a collective. There was a sense of finality about The Visitors, even if nobody was saying as much. 
An already uncomfortable ambience was compounded by Tretow's difficulties in navigating his way around the new 32-track digital recorder purchased for Polar.
"Digital recording cut out all the hiss, but it also meant that sounds were sharply cut off below a certain level. The sound simply became too clean, so I had to find ways of compensating for that," he said.
The first three tracks had already been put down on analogue. This meant Tretow had to transfer all subsequent tracks from digital to analogue and back again to avoid variable quality. That he overcame his teething problems with the equipment, and managed to achieve such a pristine sound, is a lasting testament to Tretow's engineering and production diligence and dexterity. 
The Visitors remains, within ABBA's oeuvre, a sonic tour de force, and consequently made it a perfect fit for the inchoate CD marketplace.
The Visitors itself, awash with spooky synthesisers, opens the album. It's a strange and strangely irresistible song about totalitarianism, with Frida intoning – almost droning, in fact – "I hear the doorbell ring/And suddenly the panic takes me". Subtle reminders of ABBA's flirtation with disco fail to thaw the icy vibe. 
Head Over Heels and Two For The Price Of One appear incongruously frivolous among an otherwise austere collection, though each is perhaps redeemed by its satirical undertone.
Next up is the real gold on The Visitors, a composition that came out of Benny and Frida's break-up. When All Is Said And Done, similar to  much of the album, finds ABBA in more adult-oriented terrain. Björn, who wrote the lyrics, was concerned that it would be too much of an emotional wrench for Frida to sing, but on the contrary, she assured him that the opportunity to express her true feelings was exactly what she needed. 
"All my sadness was captured in that song," Frida confessed years later.
When All Is Said And Done was released as a single in Australia and the US only, peaking at No. 27 on the Billboard chart. And inadvertently, it may have been the reason why, in 1982, The Visitors ended up being banned in the former Soviet Union. 
On 31 January that year, ABBA had allowed a video of When All Is Said And Done to be shown in a United States Information Agency television special, Let Poland Be Poland, along with a spoken message from Björn and Benny. The show, broadcast globally via satellite, also featured Frank Sinatra, Paul McCartney, Orson Welles, Henry Fonda, British Prime Minister Margaret Thatcher and American President Ronald Reagan, expressing public opposition to the recent imposition of martial law in Poland. 
Ironically, ABBA's segment wasn't included in the final programme because of time constraints, though suspicions linger that the omission was really due to Björn and Benny's criticism of US-supported dictatorships in Chile and El Salvador.
Whatever the veracity of either account, the notion that ABBA incurred the wrath of both protagonists in the Cold War is a delicious one.The lead single elsewhere in the world was One Of Us, which, in contrast to the rest of The Visitors, stays true to the classic ABBA template lathered in lush harmonies. Agnetha takes the vocal, inhabiting the familiar role of a woman in remission from heartbreak. Soldiers is impelled by a spellbinding drum motif, some fat guitar lines and a refrain that merely accentuates the drudgery of the verse.
I Let The Music Speak, with its wistful piano intro, synth string ensemble and Jan Kling's beguilingly intricate flute, is a grandiose paean to the gods of melody (and a signpost to Björn and Benny's musical ambitions), and offers some euphonic relief from the album's predominantly gloomy tenor.
Slipping Through My Fingers is an almost unbearably poignant meditation on parenthood, the words penned by Björn after watching his seven-year-old daughter, Linda, leave for school one day. "I thought, 'Now she has taken that step, she's going away – what have I missed all these years?'"
It has since become a mainstay of Mamma Mia!, the hugely successful stage musical and film adaptation. 
ABBA: The Visitors – Head Over Heels
Like An Angel Passing Through My Room, the closing selection on The Visitors, pitches Frida's solitary voice against a spare synth arrangement – bleak but beautiful – and a ticking clock, which, when it stops suddenly, calls time on the album and on ABBA.
The sessions concluded on 14 November, after which ABBA's sleeve designer, Rune Söderqvist, came up with his concept for the cover. He interpreted the 'visitors' of the title as angels – an interpretation given ballast by Like An Angel Passing Through My Room. 
"I knew that the painter, Julius Kronberg, had painted a lot of angels in his time," Söderqvist explained, "so I located his studio at the Skansen Park in Stockholm, which contained several of his paintings."
Together with photographer Lasse Larsson – whose image adorns Super Trouper – he assembled ABBA in Kronberg's chilly studio, positioning them in a picture with a giant angelic portrait as a backdrop. Björn, Benny, Agnetha and Frida are depicted as singular rather than as a group. The impression engendered by the shot is sombre, a portentous glimpse at a future already being consigned to the past.
"We might not go on working with this forever. We've emptied ourselves of everything we've got to give," Bjorn remarked at the time. And so it came to pass, more or less – the group would only work together on three further songs: The Day Before You Came, Cassandra and Under Attack — all are on the 2001 remastered edition of The Visitors.
The following year, ABBA more or less just faded away – there was no dramatic exit – after a last public performance on British TV's The Late, Late Breakfast Show. In The Visitors, however, they had left behind an imperfect, yet sublime requiem. Until 2021, that is…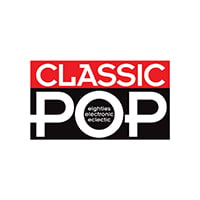 Classic Pop
Classic Pop magazine is the ultimate celebration of great pop and chart music across the decades with in-depth interviews with top artists, features, news and reviews. From pop to indie and new wave to electronic music – it's all here...