Belinda Carlisle takes on 2021 with a host of vinyl collectibles, summer festivals and 16-date UK tour
By admin | March 25, 2021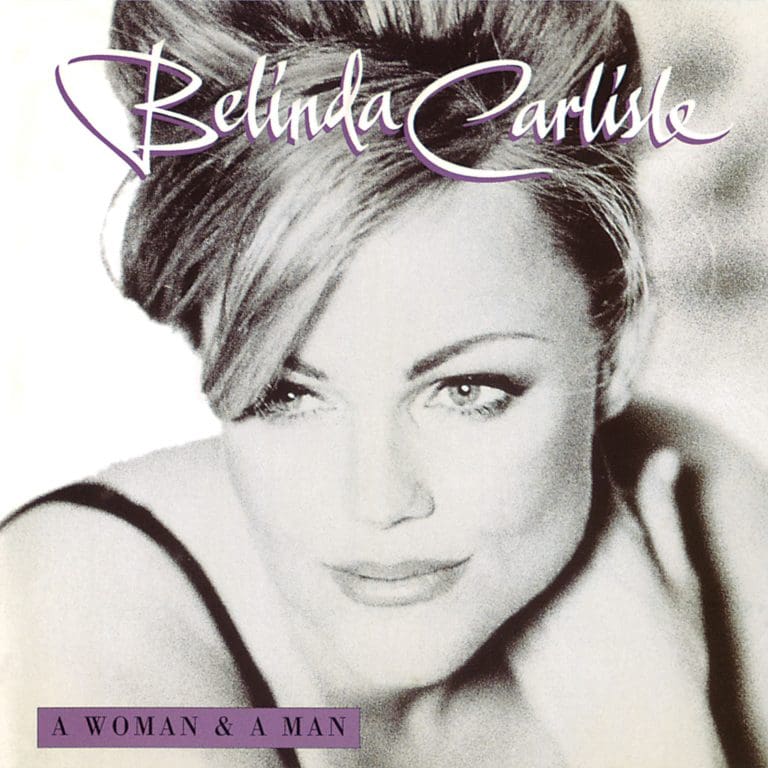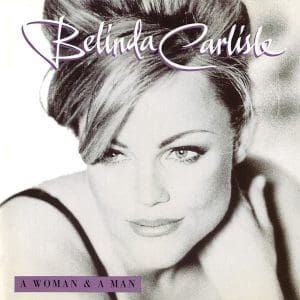 Belinda Carlisle has been at the forefront of American pop for more than four decades and this year, under the umbrella of 'Decades', three of the singer's musical anniversaries will be celebrated by Demon Music with the release of a trio of vinyl collectibles including two Deluxe boxsets. 
The celebrations will continue throughout the year when the singer embarks on a series of festival dates from 23- 30 July and a 16-date live tour of the UK and Ireland – Decades – which is scheduled to kick off on 8 October in Nottingham and conclude on  2 November 2021 in Dublin.
With her first foray into the music business with the LA based, punk-influenced band The Go-Go's in 1978, and then as a successful solo artist, Belinda has delivered a string of pop hits, including Circle in the Sand, Leave a Light On and Heaven Is a Place on Earth.
The three vinyl releases for 2021 are a 35th Anniversary, 2LP edition of Belinda Carlisle's first solo album Belinda, released on 28 May;  A Woman & A Man (27 August), a 3LP Deluxe 25th anniversary boxset; and Live Your Life Be Free (8 October), a Deluxe 30th anniversary 3LP boxset.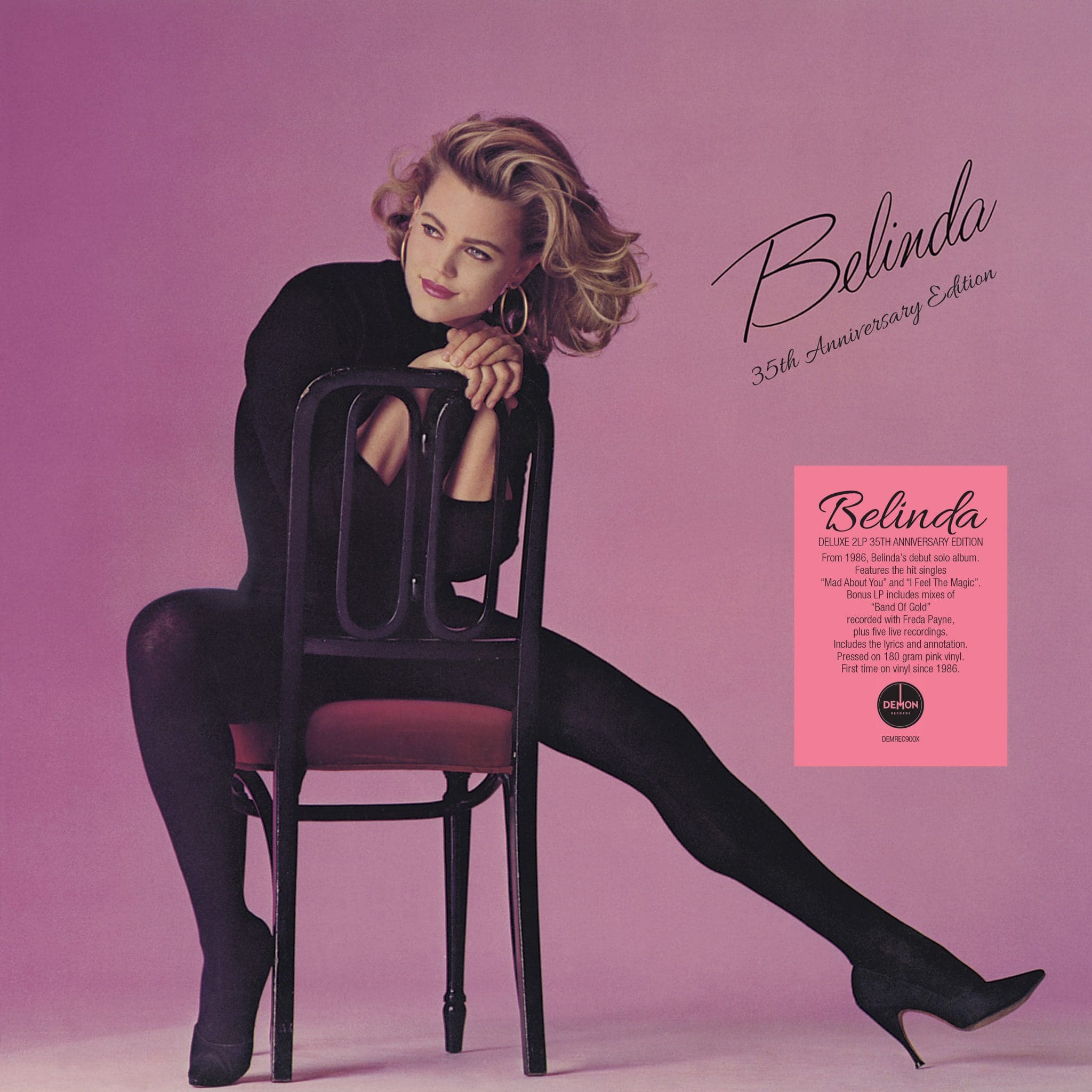 This 2LP 35th anniversary edition includes five bonus tracks on Side Three amongst which are three mixes of Belinda's version of Band Of Gold recorded with Freda Payne. Side Four has five live tracks lifted from the Belinda video release.
A Woman & A Man, Belinda's only album on the Chrysalis label, was produced by David Tickle but also saw her reunited with Rick Nowels, Ellen Shipley and fellow Go-Go Charlotte Caffey, the writers of her biggest chart successes. Nowels' In Too Deep reached No.6 in the UK and Always Breaking My Heart (written by Roxette's Per Gessle) was another Top 10 hit. Love In The Key of C followed them into the charts while the fourth hit California features backing vocals from Beach Boy Brian Wilson.
The two bonus LPs feature 17 tracks:  non-album B-sides, including covers of Jealous Guy and The Ballad Of Lucy Jordan, plus I Won't Say I'm In Love – Belinda's contribution to the soundtrack of the Disney film Hercules; a cover of the Sex Pistols' Submission, recorded with Radiator for a compilation album, plus live and acoustic versions of her earlier hits and rare remixes.  
The final release for 2021, Live Your Life Be Free, was first released in 1991 and produced by Rick Nowels, Richard Feldman, Eric Pressly and David Munday. The album featured four more hit singles – Live Your Life Be Free, Do You Feel Like I Feel, Half The World and Little Black Book.  
All titles will also be available digitally.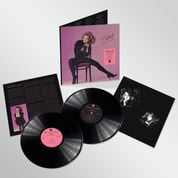 Tracklistings
BELINDA – 2LP SET – 35th Anniversary Edition – Release Date: 28 May 2021
Side One

Mad About You

I Need A Disguise

Since You've Gone

I Feel The Magic

I Never Wanted A Rich Man

Side Two

Band of Gold

Gotta Get To You

From The Heart

Shot In The Dark

Stuff And Nonsense

Side Three – Bonus Tracks

Band of Gold featuring Freda Payne (single mix)

Dancing In The City

Mad About You (Extended Version)

Band of Gold (featuring Freda Payne – Extended Mix)

Band of Gold (featuring Freda Payne – Dub Mix)

 

Side Four – Live In Concert

Shot In The Dark

Lust To Love

Mad About You

Since You've Gone

Head Over Heels
A WOMAN & A MAN – 3LP boxset – Deluxe 25th Anniversary Edition – Release Date: 27 August 2021
LP 1 – Side 1

In Too Deep

California

A Woman And A Man

Remember September

Listen To Love

 

LP 1 – Side 2

Always Breaking My Heart

Love Doesn't Live Here

He Goes On

Kneel At Your Feet

Love In The Key Of C

My Heart Goes Out To You

 

LP 2 Side 1 – B Sides and Bonus Tracks

The Ballad Of Lucy Jordan

Jealous Guy

I See No Ships

Love Walks In

Submission

I Won't Say I'm In Love

 

LP 2 – Side 2 – Remixes

Remember September (JPO Club Pipes)

Remember September (Beam's Club Mix)

Remember September (Beam's Vocal Mix)

 

LP 3 Side 1 – Live Tracks

Big Scary Animal (Live)

I Get Weak (Live)

Leave A Light On (Live)

Live Your Life Be Free (Live)

LP 3 – Side 2 – Live Tracks

In Too Deep (Live)

Heaven Is A Place On Earth (Live)

In Too Deep (Acoustic Live Versions)

Circle In The Sand (Acoustic Live Versions)

 

 
LIVE YOUR LIFE BE FREE – 3LP boxset – Deluxe 30th Anniversary Edition – Release Date: 8 October 2021
LP 1 Side 1

Live Your Life Be Free

Do You Feel Like I Feel?

Half The World

You Came Out of Nowhere

You're Nothing Without Me

 

LP 1 – Side 2

I Plead Insanity

Emotional Highway

Little Black Book

Love Revolution

World Of Love

Loneliness Game

 

LP 2 – Side 1 – B-Sides

Only A Dream

The Air You Breathe

The Single Versions:

Live Your Life Be Free (Single Edit)

Do You Feel Like I Feel (Single Edit)?

I Plead Insanity (Single Mix)

Live Your Life Be Free (Radio Edit)

LP 2 – Side 2 – The Remixes

Live Your Life Be Free (Club Mix)

Little Black Book (Little Black Mix)

Do You Feel Like I Feel? (Dance Mix)

 

 

LP3 – Side 1                                               I Plead Insanity (Extended 12")

Live Your Life Be Free (Extended)

LP 3 – Side 2

Little Black Book (Belinda's In The House Mix)

Live Your Life Be Free (House Mix)

I Plead Insanity (Remix/Dub Mix)

 

 
 Festival dates
Friday 23 July

Leeds, Classical 80s

Saturday 24 July

Nottingham, Splendour Festival

Sunday 25 July

Solihull, Summerfest

Tuesday 27 July

Isle of Man, Villa Marina

Thursday 29 July

Scunthorpe, Baths

Friday 30

th

July

Glasgow, Bandstand

Saturday 31

st

July

Liverpool, Let's Rock
Decades tour dates
| | |
| --- | --- |
| Friday 8 October | Nottingham Concert Hall |
| Saturday 9 October | ManchesterAcademy 1 |
| Monday 11 October | Gateshead Sage |
| Tuesday 12 October | Edinburgh Usher Hall |
| Thursday 14 October | York Barbican |
| Friday 15 October | London Palladium |
| Sunday 17 October | Southend on Sea Cliffs Pavilion |
| Monday 18 October | Bexhill De La Warr Pavilion |
| Wednesday 20 October | Portsmouth Guildhall |
| Thursday 21 October | Exeter University |
| Saturday 23 October | Cardiff St David's Hall |
| Sunday 24 October | Oxford New Theatre |
| Tuesday 26 October | Guildford G Live |
| Wednesday 27 October | Cambridge Corn Exchange |
| Friday 29 October | Birmingham Symphony Hall |
| Saturday 30 October | Sheffield City Hall |
| Monday 1 November | Cork Opera House |
| Tuesday 2 November | Dublin Vicar Street |
Comments
comments
admin