Dexys news: new album, tour, and everything you need to know
By Classic Pop | November 22, 2021
Are Dexys releasing a new album in 2022?
Dexys aren't releasing an album of new material in 2022, but we will be getting a 40th anniversary reworked version of one of their most famous records, 1982's Too-Rye-Ay.
"For many years, I've struggled with Too-Rye-Ay," the band's Kevin Rowland said in a statement. "I was never happy with many of the mixes on the record. Tracks like Eileen, and one or two others were really good, but with most others, while I felt the performances were really good, that didn't come over properly in the mixes.
"I even felt fraudulent promoting the album, because I knew it didn't sound as good as it should have.
"And of course, the irony was, it was by far our most successful Dexys album, because of the worldwide success of Come On Eileen. I knew there were other songs on there just as good as Eileen, but they hadn't been realised properly.
"So, I was absolutely delighted to get this opportunity to remix the album with the masterful Pete Schwier who has worked with Dexys since 1985 and Helen O' Hara [original violinist on the album] is also helping.
"I'm so into doing this album, that we are doing shows to promote it, next year, where we will play the whole of the album from start to finish, as well as other Dexys favourites.
"There is no way on earth I would be doing this tour or even promoting a normal 40th anniversary re-issue, if it wasn't for the opportunity to remix it and present it how it could have sounded. This is like a new album for me. It is an absolute labour of love. I want people to hear the album as it was meant to sound."
There's no release date yet for the album, titled Too-Rye-Ay, As It Could Have Sounded, but check this space for more info.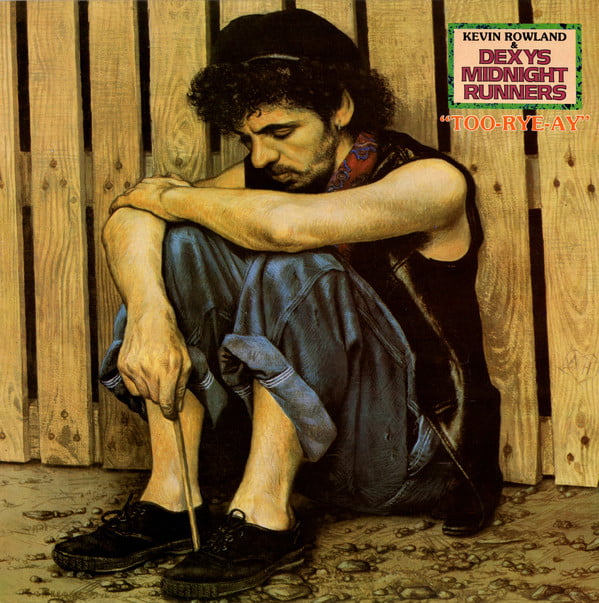 Will Dexys be touring in 2022?
The band will kick off their Too-Rye-Ay, As It Could Have Sounded Tour on 17 September in Bath. Other stops include Manchester, Glasgow, Brighton, Newcastle, Birmingham, Cambridge, Cardiff, York and London, where they'll wrap up at the Palladium on 2 October. 
Tickets are on sale here.
ON SALE! Get your tickets to see Dexys live across the UK in Sept & Oct 2022 on our 'Too Rye Ay, as it could have sounded' UK tour, celebrating the 40th Anniversary of the original album. TICKETS: https://t.co/iprAXr3wRM pic.twitter.com/oOEvg24oT3

— Dexys (@DexysOfficial) September 10, 2021
Comments
comments
Classic Pop
Classic Pop magazine is the ultimate celebration of great pop and chart music across the decades with in-depth interviews with top artists, features, news and reviews. From pop to indie and new wave to electronic music – it's all here...