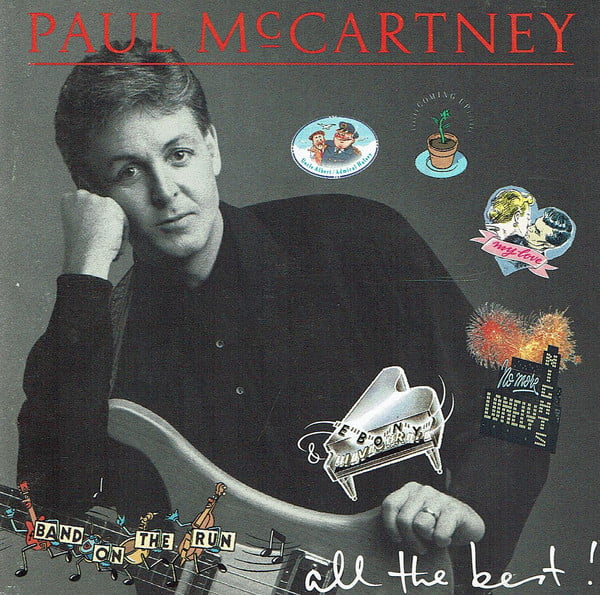 In our list of the best Paul McCartney songs, we look back over the former Beatle's half-century solo career. Note: this is a strictly no-Beatles list, so however tempted we were to put Eleanor Rigby, Yesterday and She's Leaving Home in here, we're just concentrating on solo Paul, his work with Wings and his various collaborations…
17 Ebony & Ivory
Twenty years on from its release, Paul McCartney and Stevie Wonder's plea for racial harmony appears even more relevant than it did all the way back in 1982. Issued as the lead single from Macca's Tug Of War album, the song reached No.1 on both the UK and the US charts and was among the top-selling singles of '82.
16 No More Lonely Nights, 1984
More people, it seems, remember this No.2-charting number than they do the movie that it sprung from. 1984 musical Give My Regards To Broad Street featured a fictionalised version of McCartney who discovers that the master tapes of his new album are missing. The film guest starred Ringo Starr (as himself) alongside a motley cast including Sir Ralph Richardson, Tracey Ullman and wrestler Giant Haystacks (yes, really). 
15 Pipes Of Peace, 1983
Sometimes a song becomes indivisible from its video and Hugh Symonds' promo for Macca's 1983 single is one of the year's very best, featuring the singer as both an English soldier and a German one, who meet up in No Man's Land during the famous 1914 Christmas truce. The song would spend two weeks at No.1.
14 We All Stand Together, 1984
We make no apologies for this one. Written, like Yellow Submarine, ostensibly for kids, We All Stand Together only manages to show off McCartney's talent for crafting perfect melodies. Sadly, even Macca has derided the track over the years, reflecting in 2012, ​​"[The 1960s] was a great time, y'know … And then I went on to do The Frog Song." Pay no attention to Paul – though its lyrics won't win any Ivor Novellos, We All Stand Together is an otherwise perfect pop song.
13 Another Day, 1971
An observational number, somewhat reminiscent of Eleanor Rigby, Another Day was recorded in New York in 1970, during the sessions for Ram. It would be McCartney's debut single as a solo artist following The Beatles' break-up and would peak at No.2 in the UK. Critics may not have been kind at the time, dismissing the single as lightweight and conservative, but its simple pop charms are indisputable.
12 Beautiful Night, 1997
Recorded at Abbey Road, with orchestration by George Martin, drums from Ringo Starr and Free As A Bird producer Jeff Lynne behind the mixing desk, this is about as close to the Fabs as McCartney ever got in his solo career. Released as the third and final single from the album Flaming Pie (the title of which was another Beatles reference), it peaked at No.25 in the UK.
11 Here Today, 1982
John Lennon had been dead nearly 18 months at the time of Here Today, which closed Side One of McCartney's Tug Of War album. A tender, simple ode to his murdered friend, Paul sings of 'the night we cried' in the song, which he has since explained refers to one night during The Beatles' touring days, when he and Lennon stayed up talking all night with conversation eventually turning to the loss of their mothers as teenagers.
"At least once a tour, that song just gets me," Paul told The Guardian. "I'm singing it, and I think I'm OK, and I suddenly realise it's very emotional, and John was a great mate and a very important man in my life, and I miss him, you know? It happened at the first show, in Gijon: I was doing fine, and I found myself doing a thing I've done in soundcheck, just repeating one of the lines: 'I love you, I love you, I love you.' I did that and I thought, That's nice – that works. And then I came to finish the song, to do the last verse, and it was, Oh shit – I've just totally lost it."
10 Say Say Say, 1983
Whereas 1982's Thriller cut The Girl Is Mine was essentially Paul McCartney guesting for Michael Jackson, Say Say Say is more than Macca that Jacko, not least for being produced by George Martin and engineered by Beatles sound maestro Geoff Emerick. In 2015, Macca released a new version of the song in which he reversed his and Jackson's vocals.
9 Jet, 1974
Named either after McCartney's pet labrador or pet pony (he's changed stories on this over the years), this hard rocking cut from Band On The Run would chart at No.7 in both the UK and US. Even The Carpenters were fans, as Macca reflected: I remember Richard and Karen Carpenter ringing me up to tell me about Jet – they were like the last people on Earth I thought who'd like Jet! But they were like, 'Oh, great record, man!' So, you know, it was actually resonating with people."
8 Take It Away, 1982
The euphoric Take It Away was one of Tug Of War's poppier moments and would net McCartney a No.15 hit in the UK. The video, directed The Long Good Friday's John Mackenzie, features not only George Martin and Ringo Starr, but actor John Hurt.
7 Wonderful Christmastime, 1979
Recorded during the sessions for his McCartney II album, Wonderful Christmastime was released in November 1979 and, since then, has become a staple of the Xmas compilation album. Although the members of Wings appear in the video, none played on the track itself (it's a bona fide solo number for McCartney).
6 Too Many People, 1971
McCartney kicked off his brilliant second album Ram with a swipe at his John Lennon and his second wife. Originally the line, "You took your lucky break and broke it in two" was more pointed, being, "Yoko took your lucky break and broke it in two".
"It's so harmless really, just little digs," McCartney said later. "But the first line is about 'too many people preaching practices'… I felt John and Yoko were telling everyone what to do. And I felt we didn't need to be told what to do. The whole tenor of the Beatles thing had been, like, to each his own. Freedom. Suddenly it was, 'You should do this.' It was just a bit the wagging finger, and I was pissed off with it. So that one got to be a thing about them."
5 Uncle Albert/Admiral Halsey, 1971
Like the medleys on Side Two of Abbey Road, Uncle Albert/Admiral Halsey is made up of various song fragments stitched together by McCartney. The Uncle Albert of the title was actually based on Macca's real uncle, as he recalled: "I had an uncle – Albert Kendall – who was a lot of fun, and when I came to write Uncle Albert'/'Admiral Halsey it was loosely about addressing that older generation, half thinking, 'What would they think of the way my generation does things?' That's why I wrote the line 'We're so sorry, Uncle Albert.'" 
4 Coming Up, 1980
One of Macca's best remembered songs from the 80s, this unblushingly poppy lead single off his entirely self-performed McCartney II album was apparently so beloved by John Lennon that it forced the former Beatle back to the recording studio. The accompanying video is one of Macca's best, with the singer appearing in a variety of guises, including as Hank Marvin, Ron Mael, a 'Beatlemania-era' version of himself, and a drummer seemingly inspired by John Bonham from Led Zeppelin.
3 Band On The Run, 1974
One of Macca' most ambitious compositions, Band On The Run incorporates folk, funk and country and was inspired, it's said, by a comment made by George Harrison in a meeting of the Beatles' Apple record label. At over five minutes, it certainly feels epic, and even impressed John Lennon who described it as "a great song and a great album."
2 Maybe I'm Amazed, 1970
While many of the songs – Junk, Teddy Boy et al – off Macca's debut solo record were penned initially for inclusion on Beatles albums, Maybe I'm Amazed was always intended to be performed sans band. Written on his piano at home at 7 Cavendish Avenue in St. John's Wood, it was a reflective song of how Paul felt watching The Beatles fall apart, and how much he relied just then on the support of his new wife, Linda. Oddly, the original version was never released as a single, despite significant radio airplay. A live version, however, from the album Wings Over America, made No.28 in 1977.
1 Live And Let Die, 1973
With George Martin on scoring duties and McCartney performing the lead song, 1973's Live And Let Die is easily the most Beatles-friendly James Bond movie (certainly more than Goldfinger, where Sean Connery's 007 famously compares drinking Dom Perignon '53 above the temperature of 38 degrees fahrenheit as "as bad as listening to The Beatles without earmuffs"). We're lucky, however, that he even got to sing it as co-producer Harry Saltzman wanted either Shirley Bassey or Thelma Houston on vocal duties. It was only when Martin told him McCartney wouldn't allow them to have the song unless Wings performed it that we got one of the very best Bond themes, and indeed vocals, ever.
Want more from Classic Pop? Try an issue for only 99p today. Click 

here

 for more details.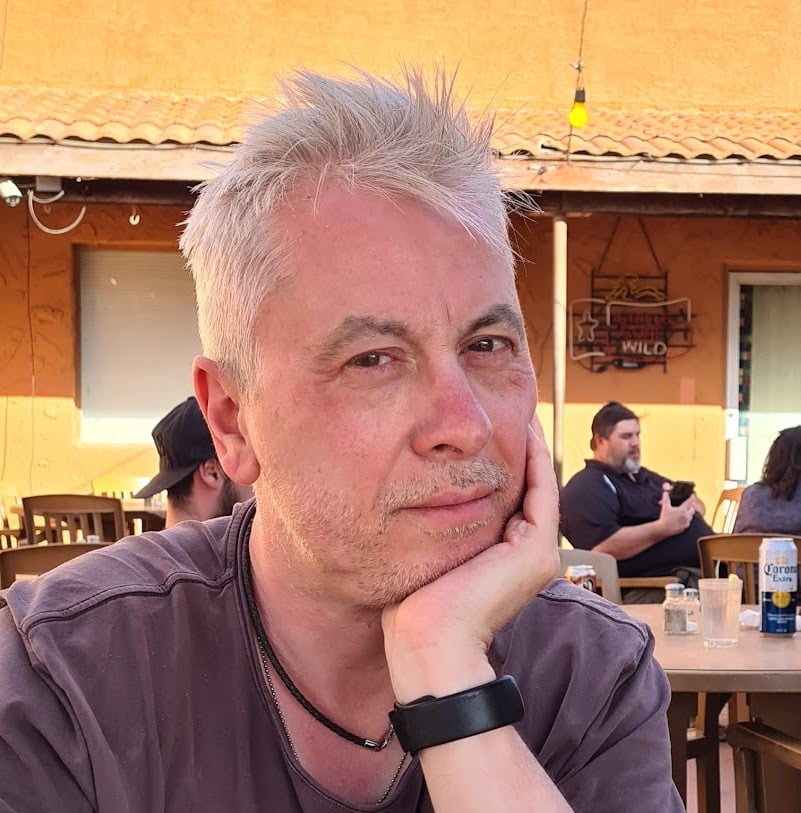 Steve O'Brien
Steve O'Brien is a writer who specialises in music, film and TV. He has written for magazines and websites such as SFX, The Guardian, Radio Times, Esquire, The New Statesman, Digital Spy, Empire, Yours Retro, The New Statesman and MusicRadar. He's written books about Doctor Who and Buffy The Vampire Slayer and has even featured on a BBC4 documentary about Bergerac. Apart from his work on Classic Pop, he also edits CP's sister magazine, Vintage Rock Presents.

www.steveobrienwriter.com