Boo's That Lady: Betty Boo Interview
By Steve O'Brien | January 24, 2022
In this Betty Boo interview from 2019, the woman born Alison Clarkson tells Classic Pop about her beginnings with US rap royalty, being taken under Madonna's wing and the real reasons why she jumped off the pop merry-go-round…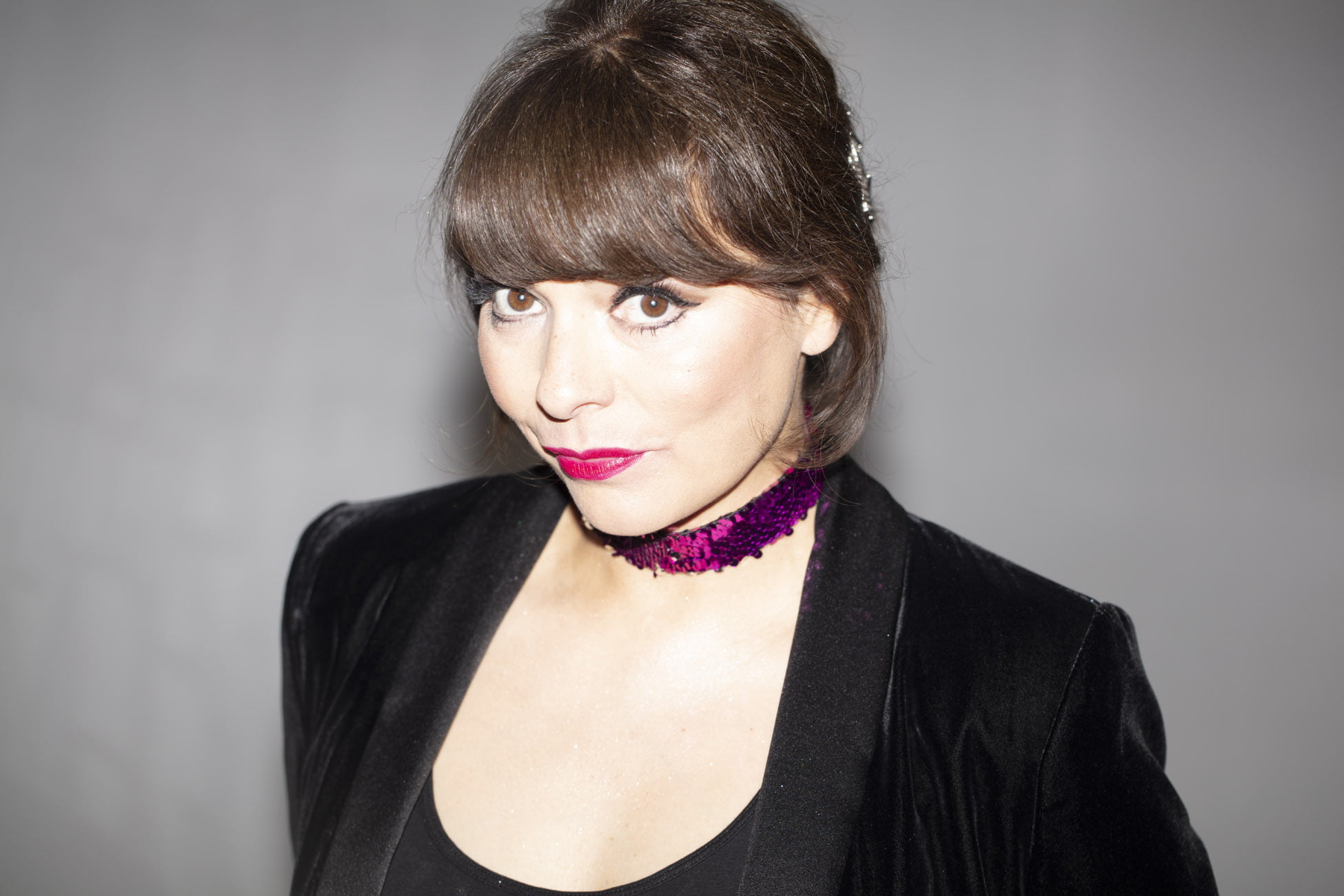 Like all great fairy tales, this one begins in a McDonald's. Fire up YouTube and tap in "Betty Boo" and "freestyle" and you'll find a fuzzy camcorder-taped clip of a 17-year-old Alison Clarkson belting out an impromptu rap in front of Public Enemy's Professor Griff in a McDonald's joint in Hammersmith.
"It was the night of that big Def Jam tour, with the Beastie Boys, LL Cool J and Run-DMC," reflects Alison Clarkson, aka Betty Boo, 32 years on from that serendipitous hook-up. "We were just coming back from the Apollo, and fancied a McDonald's and we saw Griff and the S1Ws buying a fillet of fish, so we just said, 'We're rappers, we just went to your gig!'"
Griff and the S1Ws (the band's paramilitary-clad security force) happened to have a documentary team in tow and recorded Clarkson and her two schoolmates, known en masse as the She Rockers, freestyling. The clip climaxes with the group being ushered out onto the night-time street by a befuddled looking McDonald's employee.
"I didn't even plan to be on telly," she grimaces, "cos I had my granny's cardigan on."
From that chance meeting came a Griff-produced She Rockers single (Give It A Rest) and a pinch-yourself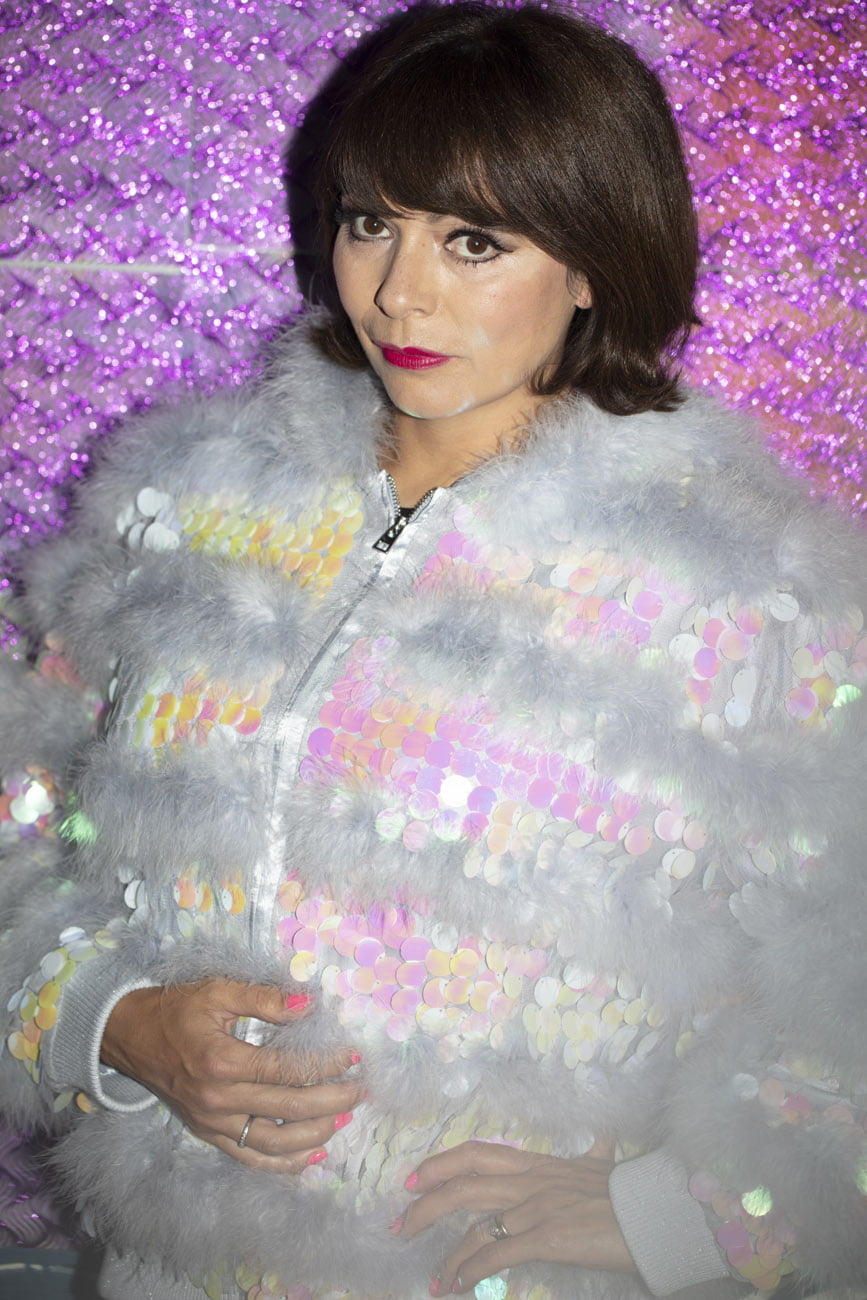 opportunity to tour America supporting Public Enemy. It came at a bad time, though. Clarkson's father had recently died and, in her words, she "went a bit wild", dropping her A-Levels and jetting off to the US without even telling her mum. She remembers being driven from Long Island to Manhattan by a clearly "off his face" Flavor Flav. "When you're 17, you're just fearless," she shrugs. "I just thought, I'm having the best time!"
It's hard to reconcile that spunky, fearless teen from the McDonald's video with the gently-spoken and self-effacing 49-year-old sitting opposite Classic Pop in the swanky environs of Bath's Gainsborough Hotel. It was in 1989 that Betty Boo first blasted her way onto the UK hip-hop scene, on the Beatmasters pumper Hey DJ / I Can't Dance To That Music You're Playing.
Before long, she was flying solo with a string of feisty, 60s-flavoured pop-rap classics such as Doin' The Do and Where Are You Baby? Her unique brand of sugar and sass left such a cultural footprint that when Chris Herbert was putting together a new, all-female pop group called the Spice Girls in the mid-90s, he simply asked for "five Betty Boos".
Yet the person Classic Pop meets today over a bottle of fizzy water is about as far away from the fiery, leather-clad pop-dominatrix as it's possible to imagine.
"Doing the TV stuff in the old days, people would have this preconception that I was really bad and snarling and would give them a slap," she smiles, "but they'd go, 'Oh you're really, really shy.'"
Growing up, pop music and football were Alison Clarkson's twin obsessions. Duran Duran (John Taylor in particular) would battle it out with Glenn Hoddle and Garth Crooks for space on her bedroom wall, but it was Adam Ant who was the adolescent Clarkson's biggest musical crush. "His videos were like mini films," she coos. "I think they probably had a huge impact on when I started making records, that I wanted videos to be a bit more fun."
The arrival in the mid-80s of a tornado of searingly provocative, lyrically inventive hip-hop bands would however prove the catalyst for Clarkson to strike out as a musician. She devoured the work of Public Enemy, EPMD, LL Cool J and Erik B & Rakim before forming the Salt-N-Pepa-inspired She Rockers with chums Donna McConnell and Dupe Fagbesa while still at school. Keen to make her own records, she signed on for a sound engineering course, only to drop out after a year. "It was far too technical," she winces, "I just wanted to get on and make music."
Clarkson would split from the She Rockers after their two-month Stateside adventure (McConnell and Fagbesa would later reunite and scored a Top 60 hit in 1989). "I wanted to make pop music and they wanted to stay down and be serious," she remembers.
Clarkson was already a known figure on the underground UK hip-hop scene, but not by her real name. The Betty Boo tag had been birthed shortly after Clarkson left school. A hairstyle gone comically wrong led to Alison hacking the whole lot off, ending up with a cut not unlike flapper-era cartoon pin-up Betty Boop. "That's when I started keeping that name," she says. "It seemed fine, cos when you're a rapper you need to have a persona. I just decided to drop the 'p' because I didn't want to get sued."
Betty Boo's impressive rep led to a prestigious invite from über-cool dance label Rhythm King to feature on Beatmasters' 1989 single, Hey DJ / I Can't Dance To That Music You're Playing. The day she turned up at the offices, however, she was fresh from a job interview her mum had made her attend.
"I had her clothes on," she laughs, "cos I didn't have any sensible clothes, I just had troop jackets and trainers. So I was wearing this frilly shirt and a tweed skirt and loafer shoes, that Laura Ashley look. They thought it was so incongruous that I was this bad rapper but I had all these posh clothes on!"
The single, a clubby reworking of Martha And The Vandellas' 1968 chart-miss, anchored by a blistering rap from Clarkson ("I got what it takes to rock steady/ And edgy Betty Boo ain't soft like a teddy"), went Top 10 and won the 19-year-old fireball not just a publishing deal but enough dough to buy herself a small home recording set-up.
She penned Doin' The Do in her bedroom, recording a demo that she then offered to Rhythm King. "They just went mental, going, 'What is this?!' I did Where Are You Baby?, that was the second one, and then they said, 'Right, we want to sign you as an artist and make an album with you.'"
The label partnered Clarkson up with dance whizz Rex Brough for the planned LP. Brough's recording studio was in his own home, a dilapidated, and thrillingly lopsided Georgian townhouse, bent out of shape by WW2 bombing. "I re-recorded the vocals in his bathroom," Clarkson laughs, recalling the unglamorous reality behind the record's shiny pop veneer. "Then when I'd go downstairs, you'd meet his friends like Emma Freud. It was really surreal, the whole thing, thinking, I'm a rapper, being surrounded by all these intellectuals."
Though she succumbed to Rhythm King's desire to hire a seasoned producer to sprinkle some professional fairy dust over her bedroom-demoed tracks, it's clear that Clarkson, for all her diffidence, had a steely determination to remain in control of her artistic output. The Betty Boo persona wasn't committee-cooked or crafted by a gaggle of image consultants, it was 100% Alison Clarkson.
A long-time fan of The Avengers TV show, she'd been inspired by that series' Emma Peel, the feminine, kickass superspy played with flirtatious relish by Diana Rigg. "The way she looked, the catsuits, it was so simple, but so powerful," enthuses Clarkson. In the Doin' The Do video, she's there, strutting imperiously around a school in a leather jacket and hotpants, topped by her iconic black bob 'do. As videos go, it feels electrifyingly rebellious.
"When I left my A-Levels I did have my tail between my legs," she reflects, "in that [after the She Rockers split] I did go back to the head of sixth form and say, please may I come back and do my A-Levels again, and she said no. I was so annoyed with them. So I thought it'd be great if I just channelled that. I was sticking two fingers up, basically."
Both Doin' The Do and follow-up 7″ Where Are You Baby? went Top 10 and Clarkson soon found herself a bona fide pop star. From the outside it looked like a blessed existence – the odd Going Live! interview, the occasional Top Of The Pops or MTV appearance, not to mention a succession of boozy, celeb-stuffed awards shows. But it's often a much harder grind than the public ever suspects.
"I remember thinking, 'God, I've worked all day, I got up at 5am to do TV-am or whatever and I'm still working at 10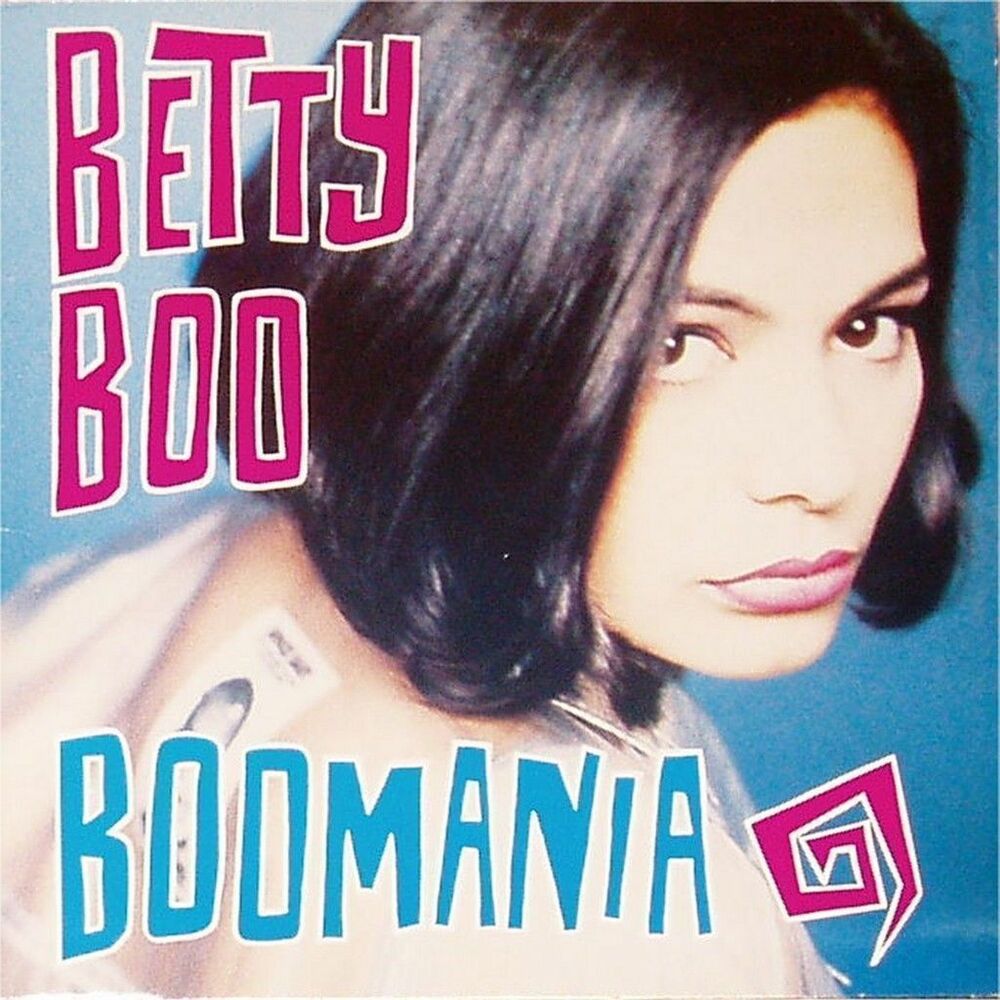 o'clock at night,' she remembers. "Then you'd have to get a flight in the morning… It was back-to-back and that took its toll after a while. I got quite ill with exhaustion. I had a big boil on my bottom and apparently that comes from being stressed. I was doing this show in the Netherlands and I remember looking at the mirror and my face was green with pain.
"It was a live show and I spoke to the people who were looking after me and I said, 'I can't perform, I think I'm gonna faint.' So they rushed me off to the hospital to get it lanced and then I did the show live that night. I've never really told anyone that. Classic Pop exclusive!"
Betty Boo's debut long-player, the wryly-titled Boomania hit the shelves in the UK on 10 September 1990, making it to No.4. She released one more single off the album, 24 Hours, in the December and then… well, nothing. Clarkson's second LP, GRRR! It's Betty Boo dropped in October 1992, crashing at No.62. First single Let Me Take You There didn't make the Top 10, while follow-ups I'm On My Way and Hangover deserved better than their No.44 and No.55 positions. Two years is an eternity in pop – does she think she lost much of her momentum between the two albums?
"I probably did that classic thing of you wanna do something a bit different and not be stuck in the same thing," she reflects. "There's some songs on that album I really like, but I think maybe some fans thought I'd lost my edge. The chairman of Warner Bros said I'd gone a bit too Chanel. I was 21 so I was becoming a woman and was able to buy nice clothes. But maybe I should have just stayed in my trainers and troop jacket…"
Still, even if the GRRR! album had failed to tickle the public's fancy, it did have one big-name fan. A year or so after the album's release, Clarkson answered a call from her friend, producer Nellee Hooper, who was working with Madonna. He said the Material Girl wanted to meet her and potentially sign her to her Maverick label. Luckily, Clarkson was scheduled to be in New York the week after.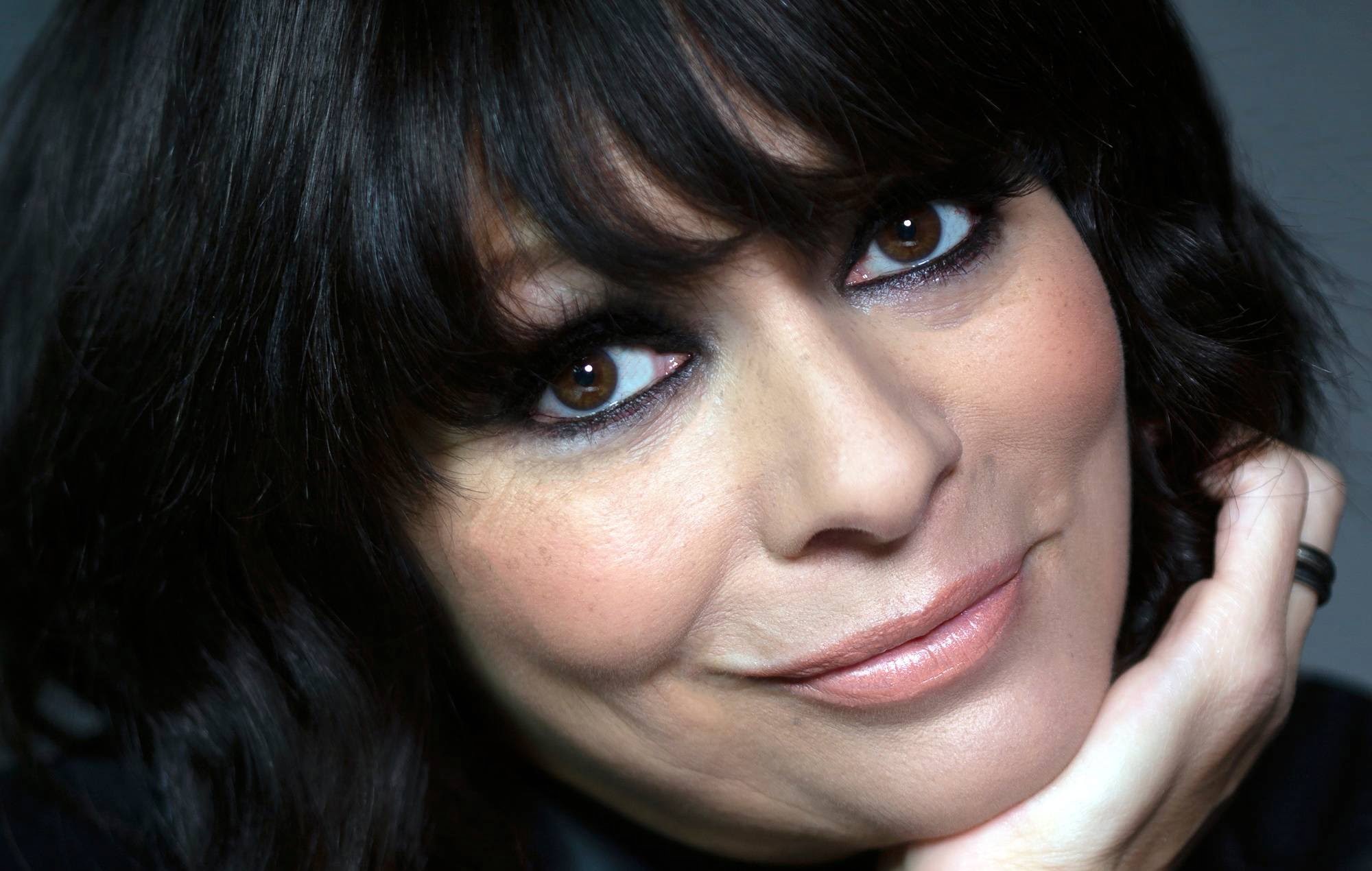 "So I got this call and it was her. She was like, 'Hey, it's Madonna, do you fancy meeting up?' She sent her driver, and I went to her apartment. She was so much smaller than I imagined. We talked about music and she said, 'I loved your record and I've always been a fan.' She said that she had all my records, knew all of them word for word. That was pretty cool."
Tragically, the offer coincided with Clarkson's mum being diagnosed with cancer. She was in hospital for eight months before the disease claimed her. "I thought I can't sign to Maverick and start a new career on Madonna's label…" she reflects. "I mean, I was grief-stricken. You just need to have that fearlessness when you're an artist and not give a shit and I did, I was just too much in my own world."
Consumed by grief, Clarkson admits she considered herself "semi-retired" in the mid-1990s. Filling her time with
tennis ("I played it every day. I mean EVERY day!" she stresses), she did occasionally hook up with mates from the industry, like Simon Cowell, who tried to convince her to get back into the music game.
He eventually put her in touch with Chris and Bob Herbert, the father and son management team who, after losing the Spice Girls, were looking for another all-female group to take on the charts. Girl Thing was formed in 1998 and Clarkson offered up a song, Pure And Simple, to Cowell. "He hated it," she laughs. "He said it was the worst song he'd ever heard."
Yeah, but what does he know? The track would surface eventually in 2001 as the debut release of Popstars medalists Hear'Say and would net Clarkson a prestigious Ivor Novello Award.
"I was considered to be a songwriter then," she reflects. "And as soon as you've got an Ivor Novello you're taken seriously. It was weird, though, because in a way it's the worst song I've ever written. It's not me."
Over the next few years, Clarkson tentatively re-entered the pop world, this time as a behind-the-scenes songsmith, penning tracks for, among others, Louise Nurding, Dannii Minogue and Sophie Ellis-Bextor. In 2006, however, she finally put herself front-and-centre once again with the fleeting WigWam project and again in 2007 when she buddied up with London-based dance act Jack Rokka (aka Digital Dog) under her Betty Boo moniker for the single Take Off.
It's only in these past years though that Betty Boo has tip-toed back to live performing, mostly via the Let's Rock franchise of retro-themed festivals. She'll normally storm her way through the hits, and even gigged her own version of Pure And Simple a few years ago.
"I'm going to sing it at one of my festival gigs this year," she reveals. "People love it. It's a good singalong song. I've sped it up a bit, it was very lumpy and slow. And it's brighter now. Sometimes the way the singers sang it, what was his name, the guy who looked a bit like Shrek? I keep hearing it in my head, when I sing it, the way they sang it and I'm thinking, 'Don't sound like him, don't sound like him!'" She bursts into an eerily accurate impersonation of Danny Foster: "I will BE there… Oh YEAAAH!" before bursting into laughter.
But what about new Betty Boo material? With her back doing the live thing, is there any hunger to finally put out that long-waited-for third album? It's not even like 'Betty Boo' has ever gone away. It's never just been a professional alter ego. Even today, most of her mates call her 'Boo'. And that famous black bob with the flipped-up sides is comfortingly intact, three decades on. "It just does that," she smiles. "Because I play a lot of tennis I try not to get it cut too often. It was flat when I left the house, then it just went whoop!"
As regards that new music then…?
"Now I feel like it's the right time," she says, "because even people that were before me, like Bananarama, they keep making records and I'm thinking, I've gotta do it! What's stopping me?"
What indeed? But who would the performing Betty Boo be at 49? What would a middle-aged Betty Boo rap about? "That's the thing!" she laughs. "Country life? Tennis? I'm hoping the spark will just come. I think I've got quite a few fans out there who'd still like a record from me and I'd do it just for them really."
Betty Boo, 2019-stylee. Still doin' the do."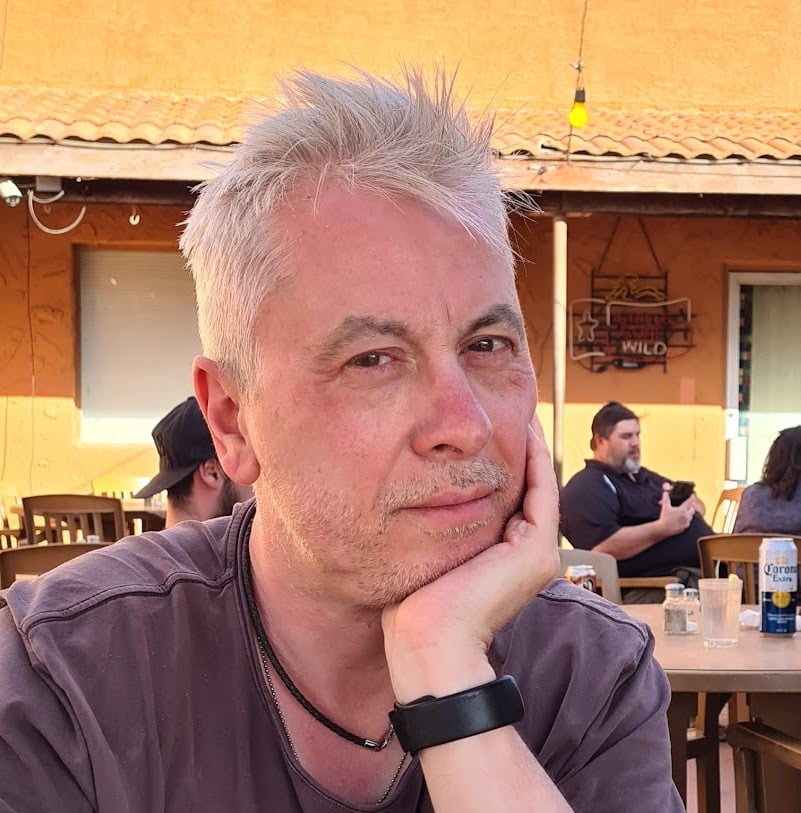 Steve O'Brien
Steve O'Brien is a writer who specialises in music, film and TV. He has written for magazines and websites such as SFX, The Guardian, Radio Times, Esquire, The New Statesman, Digital Spy, Empire, Yours Retro, The New Statesman and MusicRadar. He's written books about Doctor Who and Buffy The Vampire Slayer and has even featured on a BBC4 documentary about Bergerac. Apart from his work on Classic Pop, he also edits CP's sister magazine, Vintage Rock Presents.

www.steveobrienwriter.com