Making Run-DMC's Raising Hell
By Classic Pop | March 4, 2020
Raising Hell by Run-DMC was meant to take hip-hop "back to the streets", yet became a massive crossover that united b-boys and rock and pop fans alike. It remains one of the 80s' most important albums… By Michael Leonard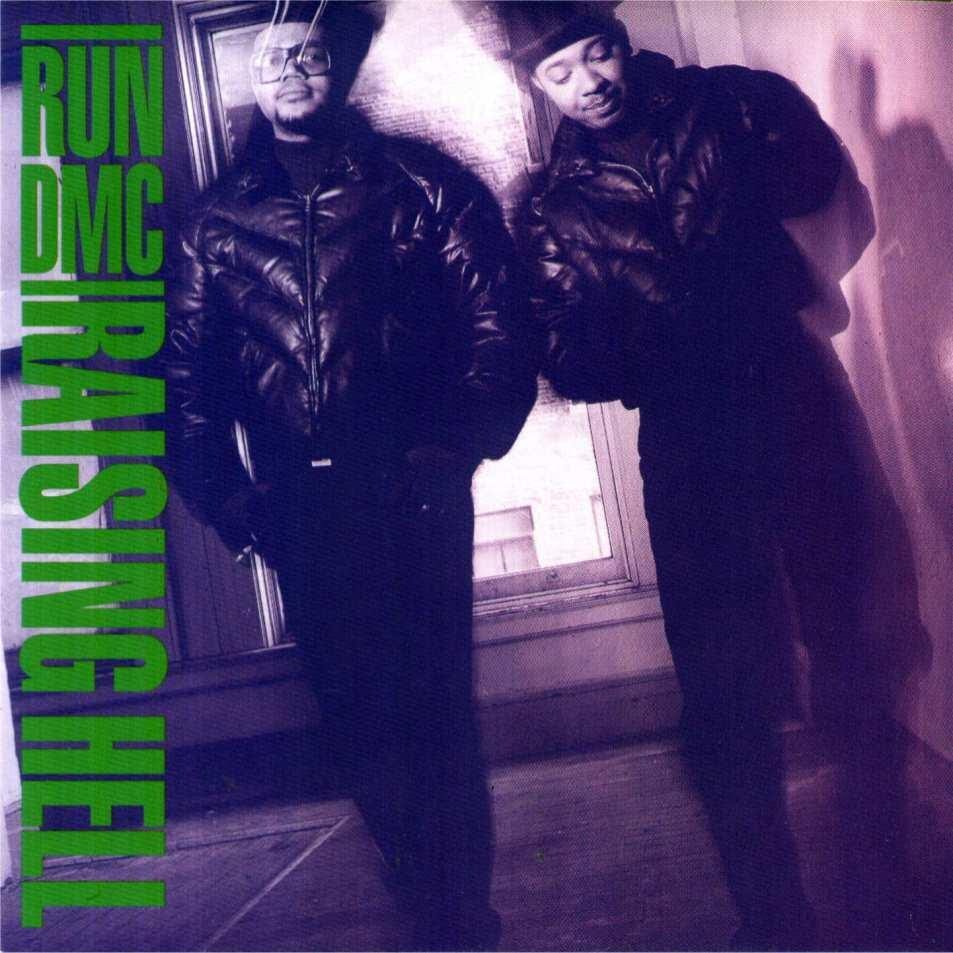 The 1980s was the decade hip-hop went imperial. And if there was one group that were self-declared Kings, it was Run-DMC. The Queens, NYC, trio were already on a fast-rising trajectory by 1986.
Their eponymous debut (1984) and King Of Rock LP the following year had both proved solid performers with their heartland African-American audience – the second album was eventually the first hip-hop LP to achieve Platinum status: just as importantly, the singles Rock Box and King Of Rock brought squalling metal guitars (courtesy of sessioneer Eddie Martinez) to nascent hip-hop.
An appearance in the 1985 hip-hop movie Krush Groove and being the only rappers to appear at Live Aid in 1985, even if only allowed two tracks, elevated their fame further.
Yet, DJ 'Jam Master' Jay later argued they knew that King Of Rock "wasn't the best we could do." Although Run-DMC were now more visible, King Of Rock initially didn't sell much more than their debut. All the first three LPs were on the Profile label, but for this third, Run-DMC turned back to their manager – and Run's older brother – Russell Simmons who had founded the Def Jam label with Rick Rubin in 1983.
" THE HIP-HOP RECORDS THAT WERE COMING OUT WERE REALLY LIKE DISCO OR R&B, BUT WITH A PERSON RAPPING ON IT" – RICK RUBIN
Russell Simmons and Rick Rubin were an odd couple: Russell had been involved in rap since the early 80s, promoting the likes of Kurtis Blow (and often bringing home tapes of live sets by KB for younger Joseph to practise over.
Run later appeared onstage with Blow). Russell Simmons, though, very much had a business brain. In contrast, Rick Rubin was a university student with an equal interest in rock and rap: Rick's one-time punk band, Hose, had even toured with Meat Puppets and Hüsker Dü. A rudimentary guitarist but no studio wizard back then, Rubin may best be described as an "enabler". In Def Jam's early days, the label's mailing address was Rubin's NYU dorm.
For Run-DMC, it was his production on LL Cool J's 1985 LP Radio that turned the group's heads. LL's minimalistic sound was credited as "reduced by Rick Rubin" on the label.
"The hip-hop records that were coming out at the time were really like disco or R&B, but with a person rapping on it instead of a girl singing on it," Rubin later told The AV Club. "I guess what I set out to do as a fan was to make records that sounded like what I liked about going to a hip-hop club, and trying to document that scene."
The appeal of working with Run-DMC, even on a Profile label release, was obvious: for Rubin, hip-hop "felt like black punk rock" and even the way the Hollis trio dressed appealed. A few years earlier, rap's biggest stars such as Afrika Bambaataa and Grandmaster Flash would still look the part on a glitterballed disco stage.
Run-DMC wore plain sneakers, leather jackets, dark jeans or tracksuits, with only the gold chains a concession to the post-disco era. In essence, they looked like their audience.
The plan was simple – to make the toughest Run-DMC album possible. The band's infectious bravado and minimal, punchy beats were already there: a bit of "reduction", and they could help move rap away from the discotheque and back onto the streets.
Of course, there are different views as to any supposed "masterminding" of the album by any Svengali figures. Returning home to Queens in late 1985 after an extensive US tour, Run-DMC booked the familiar Chung King Studios (later dubbed "the Abbey Road of hip-hop") in Manhattan for three months.
"Rick and Russell got production credit, but we [the group members] really did everything," DMC later argued. "We did that album in, like, three months. It was so quick because every rhyme was written on the road and had been practised and polished. We knew what we wanted to do. Rick was all music and instruments. Jay was music and DJing. And me and Run was lyrics. We definitely had a gameplan."
"RUN WAS THE CLEAR LEADER, ESPECIALLY WITH BROTHER RUSSELL PULLING THE BUSINESS STRINGS… OFTEN TO HIS OWN ADVANTAGE"
And, in an interview with Spin just prior to Raising Hell's release, Run argued it was in no way a cynical ploy to gain new listeners. "I don't want to go stretching my neck out to go find a rock crowd or whatever, trying to sell 50 million, 'cause I don't even really understand that too much. I only know how to make what I know how to make. If there's a million b-boys that buy that type of record, I'm straight. I'm not really trying to catch that Live Aid crowd or whatever."
The dynamic of Run-DMC was strange. Run was the clear leader, especially with brother Russell pulling the business strings… often to his own advantage. Yet many fans argued DMC was the better rapper. Jay was not even considered a member of the group, in some ways. He wasn't signed to Profile, and his picture appears on the back but never the front of the first three album covers. With the two MCs' names being the calling card, the latter was perhaps understandable in marketing terms but it wasn't the only discrepancy.
Until this third album, Jay's royalties were half those of his partners: one per cent of the retail sales. On Raising Hell, he got a raise to two per cent. He seemed unfazed by it, nonetheless.
"I spent the most time in the studio," he said at the time. "I put the album together. It's all coming from a DJ's point of view, instead of a musician's point of view. If there was a producer of this album, Jason Mizell would be the producer of the album. But it's not. Russell Simmons and Rick Rubin are (credited). But I feel that I produced it more than anybody produced it."
Russell Simmons, suffice to say, cared more about cash than credits. Although the trio were happy dressed in their low-level Kangol and Adidas apparel, Simmons senior thought they should get paid for being rhyme-busting walking billboards. He invited senior Adidas exec Angelo Anastasio to a July 1986 Run-DMC show at Madison Square Garden, looking for official endorsement.
The German sports giant's man was at first sceptical – even though he was young, hip and from LA. He had to prove to his German bosses this was a true phenomenon. Mid-set, DMC exhorted the crowd to "show us your Adidas!" and after seeing thousands of sneakers thrust in the air, Anastasio apparently couldn't sign quick enough.
Within weeks Run-DMC had inked a (reported) $1.5million deal with Adidas, who then hastily created a line of laceless urban streetwear in Run-DMC style. These days, outside of their massive sports interests, Adidas can list everyone from Beyoncé to Liam Gallagher and Stormzy to Kanye West's Yeezy brand among their music artist endorsements.
"SOMETHING FRESH. SOMETHING TOUGH. SOMETHING DANGEROUS. SOMETHING BEAUTIFUL." – EMINEM
Musically, fashion-wise, culturally… the effect of Raising Hell was explosive. It was true to the band's hardcore roots yet crossed over into a pop realm. Here was the irony: Rubin wanted to take hip-hop back to the sound of the streets and live urban clubs. Raising Hell's more significant achievement was taking hip-hop into middle- American suburbs and the bedrooms of white teens.
Public Enemy's Chuck D has called Raising Hell "the greatest rap album of all time", as it proved rap could be an LP genre; he also said it is the sole reason why PE signed to Def Jam.
Hip-hop was moving at a lightning pace; by the end of 1986, the three white Beastie Boys (friends of Run-DMC) were everywhere being brattish (and then the white parents got upset). In 1987, PE had come out with a much more militant political attitude and avant-garde sound. 1988 saw the so-called "golden era" ushered in with, arguably, much more inventive rappers in the likes of Big Daddy Kane and Eric B & Rakim.
In just another year, NYC's so-called "native tongues" movement (De La Soul, A Tribe Called Quest, Jungle Brothers et al) bloomed, pioneering the use of much more eclectic sampling, jazz-influenced beats and hippyish sensibilities. Raising Hell suddenly sounded blunt, but there's no doubt it pushed open the door for what followed. That said, Rick Rubin reckoned: "I recognise my role in it, but had I not been around, I think it would have gone a different route. But the strength of hip-hop is beyond any of the individuals involved. It really was a wave. We just happened to be in a good spot on the wave. The wave was comin'."
When Eminem inducted Run-DMC into the Rock & Roll Hall Of Fame in 2009, the second hip-hop group to make it after Grandmaster Flash And The Furious Five, he called them "something tough. Something dangerous. Something beautiful and something unique. They were the first movie stars of rap … they are The Beatles".
DMC took the compliment, while simultaneously admitting: "That's crazy! [But as] Busta Rhymes once said: 'Run-DMC didn't change music, they changed everything'."
---
RUN DMC: RAISING HELL – THE PLAYERS
JOSEPH 'RUN' SIMMONS
Born in 1964, Joseph Simmons is the youngest of three brothers (the eldest being Russell, nearly six years his senior). Run was far from the street rat that his image sometimes portrayed: the Simmons family was pretty middle class. It was only when It's Like That (the 1983 original, not 1997's Jason Nevins remix)/Sucker MCs was an underground hit, that Run dropped out of LaGuardia Community College, where he was studying mortuary science. He later pioneered hip-hop reality show Run's House and is now known as The Rev Run: he truly is an ordained minister in the Pentecostal tradition.
DARRYL 'DMC' MCDANIELS
McDaniels was a neighbourhood friend of Run and, like him, began as a DJ as a young teen. But both soon concentrated on MCing; the pair started creating rhymes together over tapes of Kurtis Blow given to Run by his brother Russell. A straight-A student, Darryl dropped out of St John's University, NYC, where he was studying accountancy to pursue his hip-hop career. McDaniels suffered a period of alcoholism from mid-period Run-DMC. He published his memoir, King Of Rock: Respect, Responsibility, & My Life With Run-DMC in 2001 (later revised when he finally tracked down his birth mother) and formed his own comics publishing company, Darryl Makes Comics, in 2014.
JASON 'JAM MASTER JAY' MIZELL
Mizell was a prodigious musical talent. Before taking up turntablism, he could play bass, guitar and drums, even a little trumpet. He joined Run and DMC because, he later said: "I wanted to be in a band", first meeting the rappers in a NYC park in 1983. Mizell lived all his life in his native Queens. He formed Jam Master Jay Records in 1989, his best-known signing being 50 Cent. In 2002, he helped form Manhattan's Scratch DJ Academy.
In October 2002, an unknown assailant fatally shot Mizell in a Merrick Boulevard recording studio in Jamaica, Queens. He was just 37. In 2018, Netflix released a documentary analysing the unsolved circumstances of his murder: ReMastered: Who Killed Jam Master Jay?.
RICK RUBIN
Rubin became a friend of Russell Simmons after meeting at a party: the latter expressed admiration of Rick's early production on It's Yours by T La Rock And Jazzy Jay. "He couldn't believe that I was white," Rubin recalled. The body-popping electro of It's Yours was originally released by Partytime Records, the hiphop imprint of Arthur Baker's dance/electro label Streetwise Records, but was later re-released by Def Jam. Rubin has since produced albums for everyone from the Beastie Boys to Slayer, Red Hot Chilli Peppers to Johnny Cash.
RUN-DMC: RAISING HELL – THE SONGS
1 PETER PIPER
With many rock and pop critics deriding rap as "nursery rhymes", what better response than a track written around, you guessed it, nursery rhymes and fables, including Humpty Dumpty, Little Bo Peep, and Rip Van Winkle. Peter Piper was built around a bell sample from Bob James' Take Me To The Mardi Gras, and is a showcase for Run and DMC's double-threat vocals, but moreover, a high-five to the skills of Jam Master Jay: ("turntables wobble but they don't fall down!"). A hip-hop classic.
2 IT'S TRICKY
Tougher than Peter Piper, It's Tricky hit No.16 on the UK singles chart – Run-DMC's first bona fide chart hit. What's tricky? Rapping. With the flavour of the day, it's simply Run and DMC shooting off how good they are, though in contrast to the "gangsta" rap that they were so pivotal in inspiring, this jam is strongly anti-drugs (publicly, at least): "They offer dope and lots of coke, but we just leave it alone."
The main rock guitar sample was cut up from The Knack's 1979 hit My Sharona.
In 2006, The Knack's songwriters Doug Fieger and Berton Averre sued Run-DMC and their associates: asked why it had taken so long to bring the case, the Knack duo said they had only recently become aware of the Run-DMC track. Hmm… The issue was settled out of court.
3 MY ADIDAS
Adidas wasn't a hugely popular brand in the early 1980s raposphere – Fila and Reebok were bigger. My Adidas changed all that. But there was more to My Adidas than met the, erm, eyelet. In Hollis there was a local medic, one Dr Deas, who had been distributing a small pamphlet called Felon Sneakers, linking youths who wore Lee jeans, Kangol hats, gold chains and Puma and Adidas with crime. Insulted by the doctor's stereotyping, DMC suggested: "Let's do a record about our sneakers, but let's put a positive spin on it to throw it in the face of this Dr Deas, who's trying to judge the youth just by appearances." It all ended in a massive sponsorship deal.
Russell Simmons also had a big part in this cut. In Rolling Stone in 2009, DMC explained: "We went to see him, and he said, 'You have to come up with a song that goes: My Adidas, standing on 25th Street.' He was real high, so he said that shit about 50 times."
Run-DMC's laceless look was a sarcastic nod to the roots of the track: US Federal jail prisoners generally have their shoelaces confiscated.
4 WALK THIS WAY (FEATURING AEROSMITH)
As undoubtedly the key track, there are many (conflicting) tales of how Walk This Way came about. Some claim Jay used to cut up the drum intro in his early club sets, and he was most open to the collab (Run and DMC were rumoured to be cynical, at first, about a full duet). Rick Rubin said it came up after a brainstorm on mixing rock and rap songs: he'd looped AC/DC's Back In Black riff on the Beastie Boys' 1985 EP Rock Hard.
Others say this track was specifically the idea of a friend of Rubin's at NYC hip-hop mag The Source. Whatever, rather than use just a loop/ sample, Rubin reckoned a 'proper' collaboration could only help Run-DMC's crossover potential. What was certain is, Run didn't really know of Aerosmith: he once referred to "my friend Steven Tyler from Toys In The Attic", confusing band and album.
But Tyler was keen. Guitarist Joe Perry only really knew of hip-hop via his stepson, but didn't object to trying. Aerosmith's currency was not high at the time. Perry had only just rejoined after six years in a drug-addled fug and their comeback album, Done With Mirrors, was a relative flop – this was seemingly a chance for Aerosmith to make themselves relevant again.
Supported by a memorable video, it became a smash. Rubin later told the AV Club: "It didn't seem, for me, as unusual as it did for other people. I grew up with rap music and with rock music, and they always felt like different versions of the same thing to me. People viewed them as such polar opposites: I can't tell you how many times people have talked to me about rap not being music. But if you listen to Walk This Way by Aerosmith, it really is not that different from rap. It shares a lot." The collab was the first rap-rock track to hit the US Billboard Top 10 and reached No.8 in the UK.
5 IS IT LIVE
Sampling James Brown's The Chase, this one also featured Jam Master Jay on live percussion. Extra beat muscle came from rising expert drum machine programmer Sam "Sever" Citrin, later a main writer/producer for Def Jam's 3rd Bass.
6 PERFECTION
More bragging and notable for Jam Master Jay playing live drums. That's all it is; showing off and live drums. Tough.
7 HIT IT RUN
Another hard cut for its day. Contains, bravely for the era, the word "motherfucker" but also some dumb humour. "It's McDaniels, not McDonald's/ These rhymes are Darryl's, the burgers are Ronald's."
8 RAISING HELL
While Jay scratches up a storm, this hard rocker has guitar added by either Jam Master Jay or Rick Rubin himself – rather shoddily, as it happens, but fittingly also given Rubin's view that "hip-hop was the new punk rock".
9 YOU BE ILLIN'
An anomaly in that it has more "traditional" R&B instrumentation in horns. It samples AJ Scratch by Run's mentor Kurtis Blow. A stupid tale of food-related events that may or may not be true. "For dinner, you ate it, there is none left/ It was salty, with butter and it was def/ You proceeded to eat it cos you was in the mood/ But, homes, you did not read – it was a can of dog food."
10 DUMB GIRL
A simple swipe at a schoolclass "golddigger", it's uncharacteristic, as Run-DMC rarely insulted women. That said, there were rumours that the lyrics were actually written (uncredited) by LL Cool J, who was just 17 at the time. A weak spot on the album.
11 SON OF BYFORD
A basic drum machine DMCrapped interlude, just 27 seconds long and a reprise of Hit It Run. It references DMC's adoptive parents Hannah and Byford McDaniels – Darryl didn't find out he was adopted until he was in his mid-30s.
12 PROUD TO BE BLACK
Run-DMC didn't really do politics – not back then. This is an exception, as it namechecks some of their own African-American heroes, including 19th century slavery abolitionist Harriet Tubman, athlete Jesse Owens, politicians/preachers Malcolm X and Martin Luther King, and even nutritionist/scientist George Washington Carver aka "The Peanut Man." Ends the album on a positive. No joking around.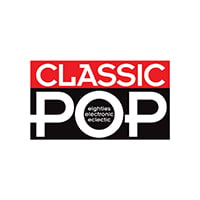 Classic Pop
Classic Pop magazine is the ultimate celebration of great pop and chart music across the decades with in-depth interviews with top artists, features, news and reviews. From pop to indie and new wave to electronic music – it's all here...