With Diamond Life, Sade made one of the most assured debut long-players of 1984…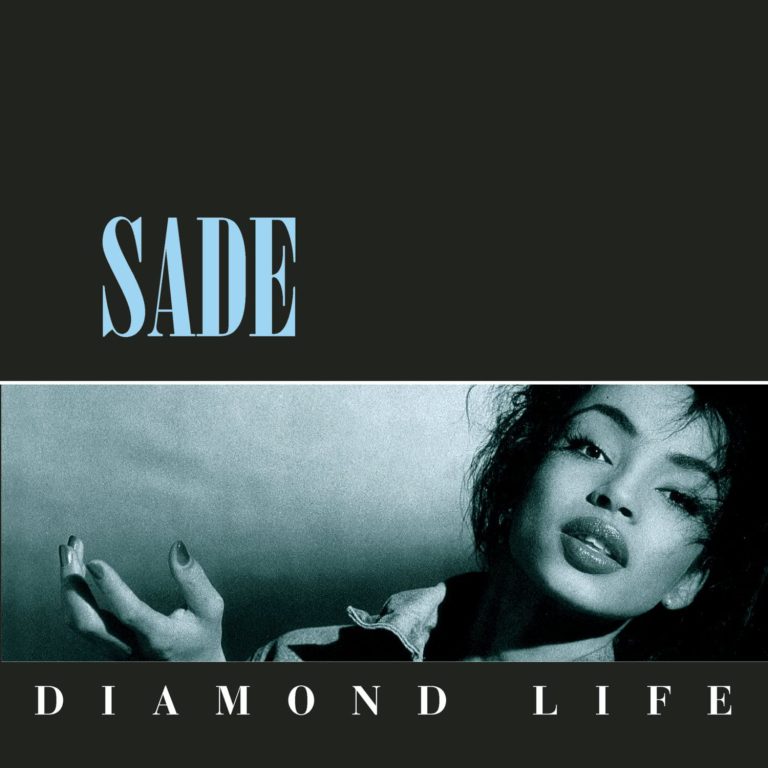 While 1984 will be forever synonymous with Frankie's militant futurism, George Michael's chart dominance and Band Aid's No.1 charity single Do They Know It's Christmas?, one of the year's breakout success stories was a band with their roots firmly in the past.
Taking their inspiration from the greats of soul, they fused it with jazz and pop to create a soothing sound entirely their own. Fronted by the striking singer that gave the group its name, Sade's Diamond Life was one of 1984's undoubted triumphs.
Nigerian-born Helen Folasade Adu had arrived in England at the age of four following the breakup of her parents' marriage.
Born to a British mother and Nigerian father, Sade's mother worked long hours as a District Nurse upon their arrival in England to support Sade and her brother, relying on her parents' help to ensure their new life in the English countryside was as idyllic as possible considering their limited finances. 
Although the self-confessed "tomboy" enjoyed the games and pursuits offered by a rural upbringing, the future singer always harboured a strong passion for art, and she moved to London to study at Saint Martin's School of Art, where she specialised in fashion design – particularly menswear, feeling it would be the area in which she would be most likely to earn a living. 
Despite being a student at one of the most prestigious colleges in the country, Sade's time there was anything but privileged. She was living in a disused fire station being used as a squat with a few likeminded creatives, including her then-boyfriend and future journalist, Robert Elms. 
With home life proving anything but a comfortable set-up, Sade spent her evenings out on London's bustling club scene, frequenting nightspots such as Blitz and The Wag Club.
A creative wonderland frequented by future superstars, the cultured clubbers included Boy George, Steve Strange, Jean Paul Gaultier, John Galliano, Spandau Ballet and countless others who would go on to be major forces in the worlds of music, fashion and art. 
A scene where the outlandish was applauded and the garish glamour of New Romanticism was at its zenith, Sade's understated exotic beauty made her stand out in a sea of club freaks.
"I'm not over the top; I'm not wacky. I'm fairly understated," Sade explained to Rolling Stone magazine in 1985. "It's now so acceptable to be wacky and have hair that goes in 101 directions and has several colours, and trendy, wacky clothes have become so acceptable that they're… conventional.
"I've always hated people that have the gall to think that they're being incredibly different when they're doing something in a very acceptable way, something safe that they've seen someone else doing. I don't like looking outrageous. I don't want to look like everybody else."
With London's club scene of the early-80s being a platform for social networking as much as it was about having fun, those nights out were integral to Sade's career. As well as attracting clients who wanted to buy her designs (including Spandau Ballet who bought clothes from her and took her to the US as one of their stylists during their first US tour in 1981), Sade was spotted and signed as a model and, significantly, landed her first singing gig…
When a backing singer left Pride, a funk/Latin band, Sade was invited to audition to replace her – based on her appearance.
"They didn't know I could sing," she told MTV. "They just assumed that I could because I was black." After initially turning her down, they later changed their minds and Sade joined the band. With no aspirations to become a singer, she looked at it as "a hobby".
Despite having limited success, Pride was an experience that proved vital for Sade, igniting her passion for songwriting. As hours were spent in rehearsal rooms and in a "battered transit van" travelling to gigs, the vocalist developed a strong rapport with guitarist/saxophonist Stuart Matthewman and the pair began writing songs together influenced by their love of classic soul.
They developed a style of their own and emerged as an eventual side project from Pride, also including Paul Denman and Paul Cooke, performing support slots to the main group's gigs.
With their stripped-back, soulful sound and meaningful lyrics that told stories, Sade's (they had decided to name their group after her) sets were proving a bigger draw than Pride's and the buzz surrounding them eclipsed anything the group had managed to achieve, leading to a mutual agreement that Sade should embark on a career as its own entity.
"People in the audience just had their mouths open with Sade," Stuart later told ThaFormula.com. "Because they hadn't seen or heard anyone like her really. It's like this beautiful black girl with these three skinny white boys doing this kind of alternative stripped down soul kind of funky jazz stuff. No one was doing that kind of thing at the time.
"It was all about Duran Duran and all that type of stuff or it was like Michael Jackson, which is a really highly polished Quincy Jones big production."
While Sade's individuality had proved a major asset in getting them noticed, it was seen as a drawback when trying to secure a deal, with record companies reluctant to sign the band as they were the complete antithesis to everything that was currently successful. 
The group had met and been working with producer Robin Millar, who had believed in them and put them in a studio for the first time. The demo tape he recorded with them and shopped around the labels included both Smooth Operator and Your Love Is King.
"[The record companies] all said the tracks were too long and too jazzy," Robin told The Guardian. "They said: 'Don't you know what's happening? Everything is electronic drums now: Tears For Fears, Depeche Mode.' This was a bit of a blow, because when we'd played them to people who came by the studio we'd got a fantastic reaction."
In a bid to drum up interest, Sade's media savvy social circle came up with a plan. The rise of style bibles Blitz, i-D and The Face had already helped launch the careers of Boy George, Annie Lennox and Bananarama and Sade would be next, featuring on the cover of The Face with the declaration; "The Face of 1984".
To coincide with her cover feature, a gig was hastily arranged at Heaven nightclub, with invitations going out to every newspaper and magazine editor, ensuring it was the hottest ticket in town.
Sensing they had missed out on a major coup, the labels that had passed on Sade were now clamouring to sign her, and now were forced to do so on her own terms.
Despite offers of renowned musicians and production opportunities with Quincy Jones, Sade eventually agreed a deal with Epic stipulating that her band came with her, as did Robin Millar in the role of producer. 
She also turned down much more lucrative deals in favour of a £60,000 advance with a 15 per cent cut of her sales, granting her complete creative freedom and the choice to release music as frequently (or infrequently) as she liked. 
With a deal secured, Sade continued writing and recording their debut album. Within six weeks they had 14 finished songs, cutting the final tracklisting down to those Sade liked best.
Envisioning Sade's Diamond Life as a soul record inspired by Al Green, Nina Simone, Aretha Franklin and Donny Hathaway, most of the uptempo tracks were ditched as they didn't fit the laidback, soothing oeuvre they had cultivated.
Your Love Is King was released in its original demo form as Sade's debut single in February 1984 and reached No.6, affirming her belief in the material. Even the relative disappointment of When Am I Going To Make A Living peaking at No.36 three months later failed to knock the band's confidence as they shared Epic's belief that they were "an albums act". 
Thanks to its originality, sophistication and timeless sound, Sade's Diamond Life was released to critical acclaim on 16 July 1984 and was an immediate hit, reaching the Top 10 worldwide and peaking at No.2 in Britain.
Smooth Operator was released two months later and became another Top 10 hit despite the album's success and its appearance on the B-Side of the 12" single of Your Love Is King. 
The combination of Sade's striking beauty and impeccable style credentials paired with the band's seductive, jazz-inflected soul music proved to be a winning formula.
With three Top 40 hits, Diamond Life would go on to sell over six million copies worldwide and be named Best British Album at the 1985 BPI Awards. Sade was a phenomenon. 
Finding it increasingly difficult to deal with all the fame and after being subject to a minor backlash, prompted by misguided judgment that the music was designed for the elitist "Yuppie" set, Sade retreated from the public gaze.
"Because of my family history, that was something that really irked me," Sade told The Sunday Times. "And it so annoyed me, because we were secretly giving money we didn't even have yet to Arthur Scargill and the striking miners."
While Sade's financial support of the striking miners had been characteristically low-key, their support of Bob Geldof's Ethiopia appeal could not have been more public.
Having spent the early part of 1985 replicating Diamond Life's success stateside, the band arrived back in Britain to perform at Live Aid in July, capping a year of colossal international success –something which, thanks to the unique sound, vision and originality of the band, would be the first of many. 
The Songs of Sade's Diamond Life
Smooth Operator
The sleek and sensual ballad tells the tale of a heartless playboy and is one of Sade's biggest hits. Written by the singer with former Pride bandmate Ray St John, Smooth Operator defined the band's sound, jazz-inflected soulful pop with a trademark sax. The third UK single, it became her second UK Top 20 hit and also gave them their US breakthrough, reaching No.5.
Your Love Is King
Written and recorded by Sade in their first ever studio session, Your Love Is King was released in its original form after producer Robin Millar deemed it "perfect". Although initially rejected by "every record company", the sophisticated, sensual ballad scored the band a record deal and went on to become an instant hit. 
With mesmerising vocals and Stuart Matthewman's sax solo, it was the natural choice for their debut single and perfect introduction to the group. With a peak chart position of No.6 in the UK, it remains their biggest hit. 
Hang On To Your Love
One of Diamond Life's more upbeat, uplifting tracks, Hang On To Your Love was released as the debut single in America on the advice of their US A&R man Cliff Crist.
Producer Robin Millar recalled: "We met with Crist, I think he was the only black A&R working out of CBS Records in New York, so we all gravitated to him. He said a very sensible thing: 'In my opinion, if you don't get the black audience first in America, you won't get them. If you get them first, and if you crossover, they'll stay with you'. I believe it was crucial, because it linked Sade with a black audience, and it gave her credibility."
Frankie's First Affair
A tale of what-goes-around-comes-around, Frankie's First Affair tells the story of a playboy that uses his looks, charisma and power to his advantage with blatant disregard for the women that fall for him, leaving "a trail of destruction".
In a twist of fate, Frankie falls in love for the first time, only to find that his feelings aren't reciprocated. The track details his anguish with its repeated refrain of "It's your turn to cry" and warnings he would "fall into the trap you made". 
When Am I Going To Make A Living
Written in the very early days of the band, the song came to Sade when she had been feeling disheartened and in a rare moment of self-doubt. On a rainy night in London, the singer had been to the dry cleaners to pick up her clothes.
On the bus home, she wrote the title of the song on the back of her ticket from the cleaners, inspiring the track, her frustration evident in the lyrics. "We're hungry for a life we can't afford/There's no end to what you can do, if you give yourself a chance/We're hungry but we won't give in/Start believing in yourself."
It was the second single released from the record in May 1984, though it failed to match the success of Your Love Is King, peaking at No.36.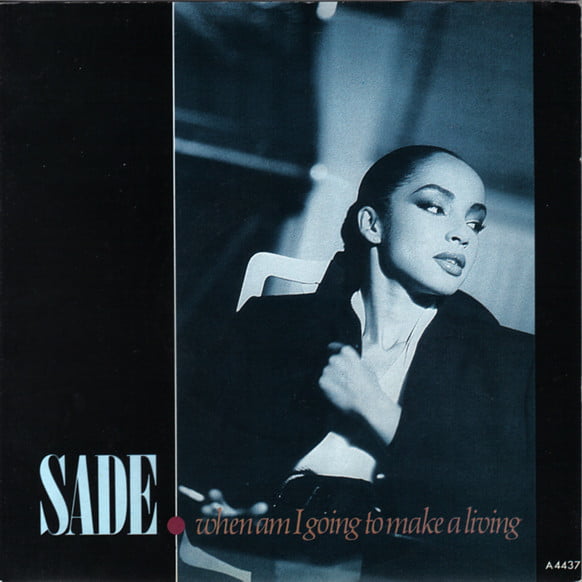 Cherry Pie
One of the first numbers Sade had written, Cherry Pie was a staple of their live set in their earliest gigs. However, when it came to recording the song, it had taken on a much more complex arrangement, requiring endless hours in the studio.
"This was before we had mixing desks with automation," says Stuart Matthewman. "Robin [Millar] was there with the four of us in the studio, all of us on the desk at the same time. Everyone had their job of putting a bit of echo, delay, or changing a level down on a tape. Then, you would edit between those different mixes to get the best mix. Very often, we would have six people at the mixing desk at the same time."
Sally
Penned during one of the band's first writing sessions, the bluesy, haunting Sally was the product of the band and producer Robin Millar sitting together in a room playing all of the music that inspired them. Beginning with Ray Charles and Gil Scott-Heron, the playlist continued with Aretha Franklin, Nina Simone and Marvin Gaye.
As well as giving the group a sonic identity, they were inspired lyrically, ensuring that their songs would tell stories. Sally is a prime example of that. While on the surface it appears to be about a woman, the 'heroine' is actually the Salvation Army.
I Will Be Your Friend
An ode to unwavering love and support, I Will Be Your Friend is lyrically a precursor to By Your Side. A languid, sensual song, I Will Be Your Friend was sampled by Drake in 2011 for his track Free Spirit. The rapper has been a longtime fan of Sade, citing her as a major inspiration from the beginning of his career, even going so far as to have two portraits of her tattooed on his body.
Why Can't We Live Together
Radio Caroline was a revelation to Sade in her teens, exposing her to the artists she would admire and draw inspiration from. One of the first songs she fell in love with was Timmy Thomas' 1972 hit Why Can't We Live Together and decided to include her cover on the debut album as a tribute.
She later said that the first moment she realised she was famous was when a hotel doorman affronted her, accusing her of "destroying the song". Shaken, she became wary of fame from that point, maintaining a low profile whenever in public.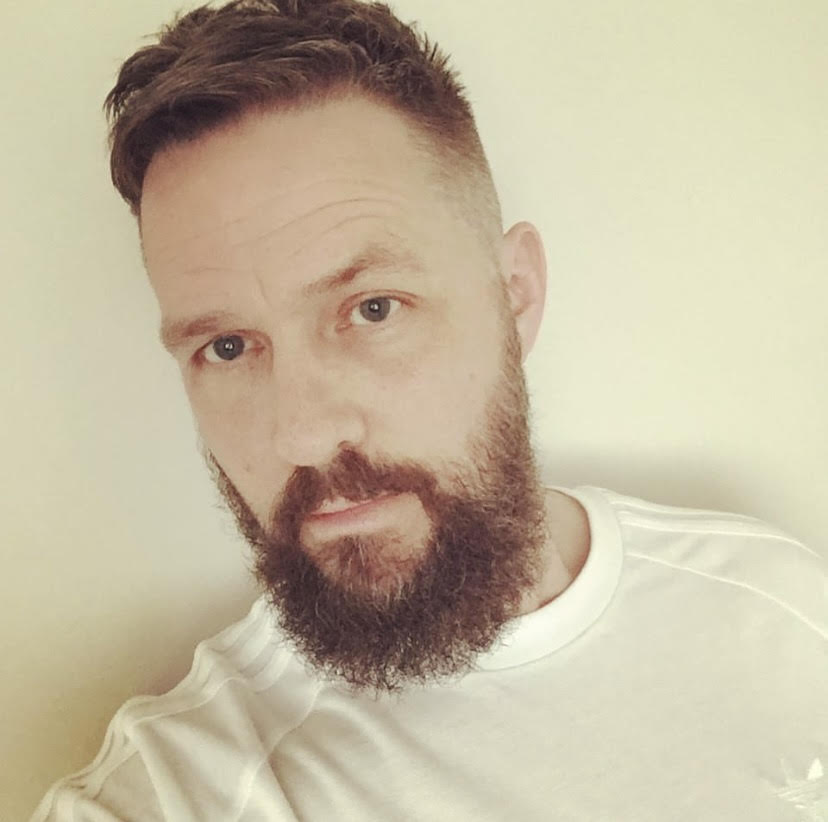 Mark Lindores
Raised on a diet of Smash Hits and Number One mags (literally, he used to save his school lunch money to buy them), Mark Lindores never entertained the idea of doing anything other than writing as a career. After writing for publications including the British and Australian editions of Vogue, Mixmag, Attitude, Total Film, Clash, Notion and Metro, he chanced upon the launch issue of Classic Pop in 2012 and, thrilled with the discovery of a magazine that featured his favourite artists, pitched an idea for issue 2 and has written for the magazine (and Classic Pop Presents) ever since.