Making Tears For Fears' Songs From The Big Chair
By Mark Lindores | February 28, 2022
After making major waves with their debut The Hurting in 1983, Tears For Fears returned with a new sound two years later with Songs From The Big Chair…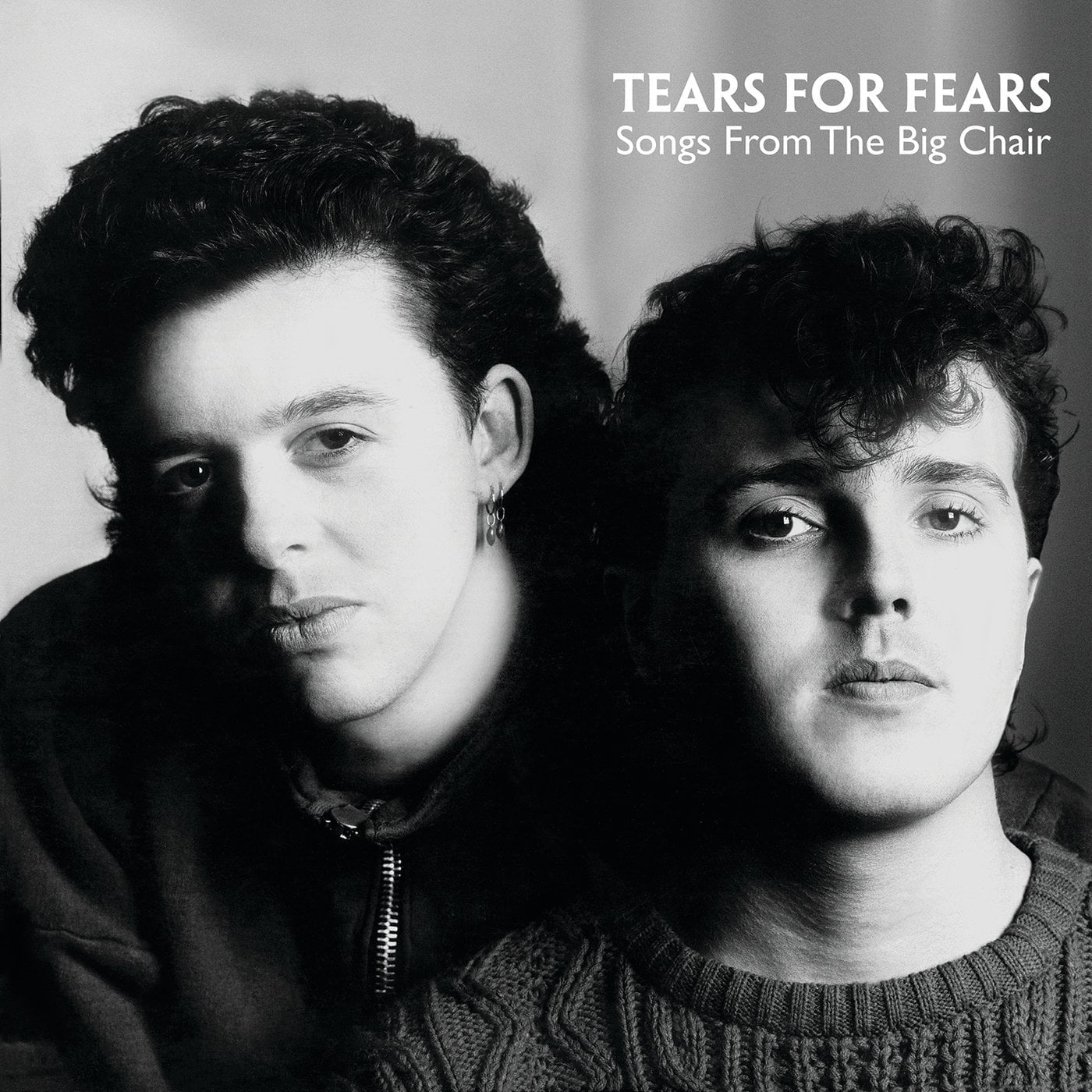 Having achieved a level of success which far exceeded everyone's expectations with the synth-pop and psychoanalysis of 1983's The Hurting notching up sales in excess of a million copies and scoring three Top 5 singles, pop's patron saints of outsiders found themselves experiencing pressure of a different kind when it came to follow it up.

"I suppose our whole thrust, musically and philosophically, as Tears for Fears came out in The Hurting," Roland Orzabal told Las Vegas Weekly. "When we finished that album, it was almost like, 'Okay, well, we've kind of said our bit. What are we going to do now?' But, of course, we were successful, and the record company was pushing us to come up with another single."
Bowing to record label pressure to "strike while the iron's hot", the band returned to the studio to work on new material, the result of which was standalone single The Way You Are. Peaking at No.24, it was a commercial disappointment following the momentum they'd achieved from The Hurting – though the band themselves thought even that lowly chart position was better than it deserved, feeling angry that they had compromised themselves artistically to fulfil a commercial obligation.
"The Way You Are was the least favourite song of either of ours," Curt Smith later told Consequence of Sound. "Definitely one of the worst recordings we've done. We were basically coerced by the record company to go in and do something to release quickly after The Hurting was successful and that's what we came up with. The A&R guy behind us at the time thought it was the best thing we'd ever done. It was just so fragmented to me and so not a song; it's just something created in the studio.
"We realised for us it's the song first and then you produce it. With that we definitely produced it, made it different, made it clever, and I think it was a failure. For us personally, I don't think it was anything we enjoyed. And I think it was listening to other people, and what we tend to do, and what we prefer to do, is just go away and make our own records."
Writing in the liner notes to the B-sides and rarities compilation Saturnine Martial & Lunatic, Orzabal describes the song as, "the point we knew we had to change direction", though they were unsure of which direction, feeling unsettled by the failure of the song. "It was a stuttering beginning to the whole Big Chair thing," he said.
"The Way You Are didn't do very well and that got us a little bit worried. And then we almost did the same thing with Mothers Talk, but the record company at that point said: 'No. Stop. You're not doing this kind of music. We need more oomph, more of a human side than what you're doing. We want more guitars, we want more force.' And it was like, 'Oh, Jesus.' We re-recorded Mothers Talk in a much more robust way, but that set the tone then for the songs that followed. We had sort of broken the back of, in a sense, a new direction, which was less precious, less shoegazing, less moody, less black, as in a black mood."
In order to create their desired sound described by Smith as, "a little more bombastic and a little more proud", the band enlisted new musicians and worked briefly with Jeremy Green before reuniting with The Hurting's producer Chris Hughes.
"After the first album was released, naturally, they went off and did their own thing," Hughes told RBMA. "They were young pop stars, so they were doing tours, TV, and all that kind of stuff. I went off and did a Wang Chung album. When I finished that, I got a call from the group saying that they were looking to start their second album. They asked me if I wanted to hear some songs and to become involved again. It was quite easy, because by then, I knew them very well. When you've shared some success, those dialogues are always easier."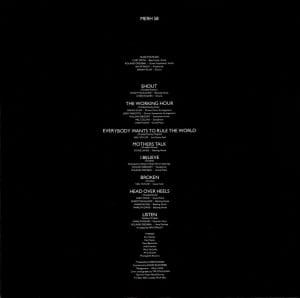 To create something so different to The Hurting, the environment in which it was written and recorded was also markedly different.
"Making The Hurting had been a very, very painful process," Orzabal reveals to Las Vegas Weekly. "We were young kids and spending a lot of time away from home. And it was just the way we were recording with Chris Hughes and Ross Cullum; there was so much analysis on every aspect of the recording, it just became a little bit too tedious. This time around, I bought a recording console and we put it in our keyboard player Ian Stanley's house. And then all of a sudden we were going home every night and had familiar surroundings, surrounded by our girlfriends, wives, whatever. It was just so much easier."
"It was a kind of hobby studio, really," producer Chris Hughes told RBMA. "It wasn't like a professional recording studio. We just built the record up over time at his place. It was essentially Roland, Ian and I working together as a three-piece. Then, Curt would come in and be involved with vocals and other ideas, but essentially, the day-to-day operations on that record was Roland, Ian, and I with Dave Bascombe who was the engineer."
As well as having a base where they were surrounded by family and friends, the fact that they weren't in an expensive studio paying by the day lent the sessions a laid-back feeling and allowed the song ideas to develop organically.
"Some of this music was worked out on a sofa," Hughes recalls. "We weren't in a big corporate recording studio, there would be people hanging around, our friends would come by – the house was quite large. During the evenings, girlfriends and friends would turn up. It wouldn't be party time, but there was a good social scene – the vibe working on the album was great."
"We would start working in the studio around 10am, and would finish around supper time at about 7 or 8pm. It would depend, though – obviously, if we were on to something and didn't want to let it go or finish a section of [a track], our session would go on later and then we all might hang out and have a beer and maybe play some board games or something."
Although Tears For Fears had evolved musically and adopted a much more upbeat sound for the record, they continued using psychotherapy as a source for their lyrics. Having been heavily influenced by Arthur Janov's primal scream therapy for The Hurting, they continued the theme of catharsis on the second album.
Feeling that each of the eight songs (as some were over six minutes long they could only fit eight onto a vinyl album) that made the album's final tracklisting had its own unique personality so different to the other songs, they decided to title the album Songs From The Big Chair after the 1976 film Sybil in which Sally Field played a woman with multiple personality disorders whose only place of comfort is her therapist's big chair.
"The title was my idea," Curt Smith told Melody Maker upon the album's release in 1985. "It's a bit perverse but then you've got to understand our sense of humour. The 'Big Chair' idea is from this brilliant film called Sybil about a girl with 16 different personalities.
"She'd been tortured incredibly by her mother as a child and the only place she felt safe, the only time she could really be herself, was when she was sitting in her analyst's chair. She felt safe, comfortable and wasn't using her different faces as a defence. It's kind of an 'up yours' to the English music press who really fucked us up for a while."
Although Orzabal flippantly remarked that he believed fans "didn't listen" to their songs' message, his refusal to dumb down his lyrics when the band gravitated to a sound with the unabashed goal of trying "to sell more records" ensured his songcraft maintained its integrity however it was packaged. On face value, Songs From The Big Chair contained upbeat happy material, but under analysis, themes of war, loss, power and corruption remained prevalent.
Released on 25 February 1985, after Mothers Talk and Shout had become hits (No.14 and No.4 respectively), Songs From The Big Chair was met by a string of begrudgingly positive reviews from critics who'd been sharpening their knives for the almost unheard of two-year gap between albums.
The huge success of the LP's third single, Everybody Wants To Rule The World sent it to its peak position of No.2 and ensured its omnipresence in the Top 10, where it remained for over six months and spawned two further hits in Head Over Heels and I Believe.
The success of the album translated internationally, with massive sales following across Europe, Australia, New Zealand and the US, where it topped the Billboard album chart and gave them two US No.1 singles in Shout and Everybody Wants To Rule The World, dictating the itinerary of a world tour that lasted almost a year.
Returning home in 1986, the band picked up the Brit Award for Best British Single for Everybody Wants To Rule The World, a song which returned to the charts later that year as Everybody Wants To Run The World, a re-recording of the track which was the official single for Sport Aid, something the band agreed to do after being forced to cancel their Live Aid performance.
The pinnacle of Tears For Fears' success, Songs From The Big Chair went on to achieve eventual sales of more than eight million copies – definitely something worth shouting about.
---
---
Songs From The Big Chair – The Songs
1 Shout
Shout was one of the first songs started for the album and one of the last to be completed given the complexity of the finished track and its many layers. Beginning as a simple drum machine pattern with a synth line and the mantra-like "Shout, shout, let it all out" vocal hook, Orzabal arrived at the studio on a Monday morning having come up with the outline of the number over the weekend.
Sparse in structure, Shout reveals itself over a sprawling six-and-a-half minutes in which the song's repetitive lyric is compounded by a cacophony of crashing drums, synthesized flute and keyboard licks, which help the track build as it progresses.
Although it was perceived to be a continuation of Tears For Fears' fascination with primal scream theory, Orzabal has said it was actually inspired by the Cold War and was intended to encourage people to protest and stand up for their beliefs – a universal message which helped Shout become an international smash. It was Tears For Fears' sixth UK Top 40 hit, peaking at No.4. In the US, it reached No.1 and stayed there for three weeks.
2 The Working Hour
Kicking off with a saxophone solo from a pre-Goldfrapp Will Gregory, The Working Hour's pounding piano and harmonic guitar riff makes up a simmering soundscape over which Orzabal's lyrics, such as: "This is the working hour/ We are paid by those who learn by our mistakes/ And fear is such a vicious thing/ It wraps me up in chains" takes on big corporations, namely the music business, which favours commerce over creativity thus compromising artistic integrity.
One factor to which the bitterness of the lyric has been attributed to is record company pressure to produce another hit while riding high on the success of The Hurting, the result of which was standalone single The Way You Are, a track Curt Smith described as, "the worst thing we've done" and Orzabal said was the catalyst for the band's change of musical direction.
3 Everybody Wants To Rule The World
The final song to be written and recorded for the album, Everybody Wants To Rule The World (the title came from The Clash's Charlie Don't Surf) came to fruition in just a week – a direct contrast to the tracks they had meticulously constructed and deconstructed over the course of months.
Based on a shuffling, driving beat, the feelgood nature of the number was a departure for the group and the reason why Orzabal wasn't sure it would fit on the album. "The shuffle beat was alien to our normal way of doing things," he said. "It was jolly rather than square and rigid in the manner of Shout, but it continued the process of becoming more extrovert."
The upbeat nature belied the bleakness of its lyric which documented warfare, financial greed and the ruthless quest for power and misery it ultimately brings.
Despite the dark meaning, it became the group's biggest hit, reaching No.2 in the UK and topping the US chart. A year later it was adopted as the official single for Sport Aid and re-recorded as Everybody Wants To Run The World, becoming a Top 5 hit again.
4 Mothers Talk
The first single released from the album, Mothers Talk had already been a part of Tears For Fears' live repertoire since 1983 and had undergone a series of incarnations before arriving in its released form.
Along with Shout, Mothers Talk is another track which took months to complete due to, as Chris Hughes says the fact that "there was so much going on in it".
Boasting crisp production that falls somewhere between The Art Of Noise and Jam & Lewis, the song's experimentation was ahead of its time, being an early exponent of sampling (from Barry Manilow, no less) and, as the song reaches its conclusion, heavily affected vocals.
Inspired by the notion of mothers warning their children against pulling faces and Raymond Briggs' nuclear fallout graphic novel When The Wind Blows, this protests against nuclear war but is ultimately optimistic, thanks to its dominant: "We can work it out!" vocal refrain.
5 I Believe
Often considered one of the weakest songs on the album, I Believe is a victim of record sequencing, its shortcomings highlighted by its placing after the incredibly strong run of tracks which made up Side One.
A gentle ballad which evokes the group's love of prog rock, the song was influenced by singer-songwriter Robert Wyatt, with Orzabal initially planning to offer it to the former Soft Machine drummer before deciding to keep it for Tears For Fears, dedicating I Believe to Wyatt in the album's sleevenotes ("if he's listening"). When it was decided to release I Believe as the album's fifth and final single, a cover of Wyatt's Sea Song was recorded as the B-side.
6 Broken
Having originated in 1983 as We Are Broken, the B-side to Pale Shelter, Broken was rearranged and deals with Arthur Janov's primal scream theory of how childhood pain and trauma manifests itself and informs adult behaviour if it is not dealt with accordingly. "Between the searching and the need to work it out/ I stop believing everything will be alright".
7 Head Over Heels/Broken (Live)
Although it eventually became one of Tears For Fears' best known and biggest hits, Head Over Heels began as a segue in Broken (hence its placing on the album's tracklisting bookended by Broken and a live reprise of the latter as a nod to its origin).
Described by Orzabal as "a romantic love song that goes a bit perverse at the end", it is the only track on which Curt Smith has a writing credit.
Having reached No.12 upon release, the song received a new generation of fans when in 2001 it was featured in the cult film Donnie Darko – the second Tears For Fears song included alongside Gary Jules' cover of Mad World.
8 Listen
Bringing the album to a close is the majestic Listen. With a lyric that contrasts political unrest with personal turmoil, Listen is a sprawling, multi-layered soundscape which fuses ethereal electronica, world music choruses and an electric guitar riff evoking the work of Peter Gabriel and Talking Heads.
Songs From The Big Chair – The Videos
Mothers Talk
Director: Nigel Dick
After the band were unhappy with the original Mothers Talk video, they called on Nigel Dick to shoot a low-budget hasty alternative. Shot partly in Curt Smith's back garden and the remainder in rural countryside, the lack of money led to nature providing the effects with Curt and Roland performing at sunrise and sunset to create perfect lighting. The performance was interspersed with TV news footage. A third promo was shot specifically for the US to compensate for the video not being visually stimulating enough for MTV.
Shout
Director: Nigel Dick
Once again made on a minimal budget of just £14,000, the video for Shout was shot on location around the Dorset countryside and with Curt and Roland at the Durdle Door landmark before the promo switched to a performance clip in which they play the song while surrounded by an audience made up of members of their families and friends who join in the chant-like chorus at the song's climax. Plans to shoot a US video as they had with Mothers Talk were shelved when the original video was picked up by MTV and received heavy airplay.
Everybody Wants To Rule The World
Director: Nigel Dick
There's no trains but there's planes and automobiles aplenty as Tears For Fears flee Dorset and their back gardens for the slightly more glamorous locations of Cabazon and Salton Sea in Southern California for the third release from the album (the first US single from the album, hence the big budget video). Dirt bikes, dancing soul boys and a desert performance ensue as well as driving across the US in a classic car and flights on a small plane before the band convene for a performance. The video played a huge role in securing them their first US No.1 hit.
Head Over Heels
Director: Nigel Dick
Continuing the theme of shooting in exotic locations, the band find themselves in Toronto for Head Over Heels – though the location is largely irrelevant as the video predominantly takes place in the Emmanuel College Library.
Based on a concept from Orzabal in which he falls in love with a woman and the pair grow old together, the video is much lighter in tone than previous efforts with Roland lovestruck for a librarian as a cast of weird and wonderful characters appear. There is also a memorable nod to Ghostbusters when the library cards go flying.
Songs From The Big Chair – The Players
Roland Orzabal
Tears For Fears' principal songwriter, he also sang, and played guitar and keyboards. After Curt Smith left the band in 1990, Orzabal continued releasing music under the Tears For Fears name before embarking on a solo career. He has also produced albums for Oleta Adams and Emiliana Torrini and published his first novel, Sex, Drugs & Opera in 2014 before reforming Tears For Fears.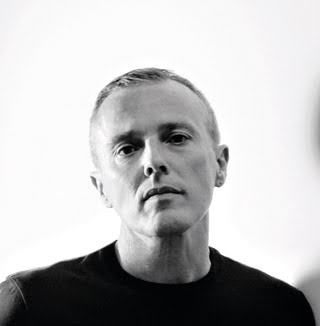 Curt Smith
A founding member of Tears For Fears, Curt left the group acrimoniously in 1991 and embarked on a solo career. Since then he has released four solo albums as well as writing for film and TV and collaborations with other artists – specifically up-and-coming talent. As well as music, Curt has tried acting and hosted an acoustic internet series Stripped Down Live With Curt Smith.
Chris Hughes
A former member of Adam And The Ants, Chris also produced the Kings Of The Wild Frontier and Prince Charming albums, before helming the first two Tears For Fears LPs. He went on to work with Propaganda, Howard Jones and Tori Amos as well as releasing his own material. His most recent album, Eirenic Life, was released in July.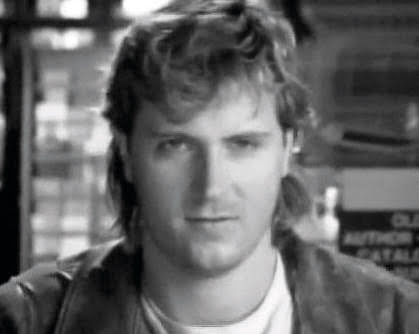 Ian Stanley
After offering them free use of his recording facility to record the Big Chair album, Ian Stanley became a prominent part of the band on keyboards. Post-Tears For Fears, he worked with Orzabal on the Mancrab project, releasing a single, Fish For Life, which was made for the soundtrack of the film The Karate Kid Part II. He went on to work with a-ha, Natalie Imbruglia, The Pretenders, and The Beautiful South.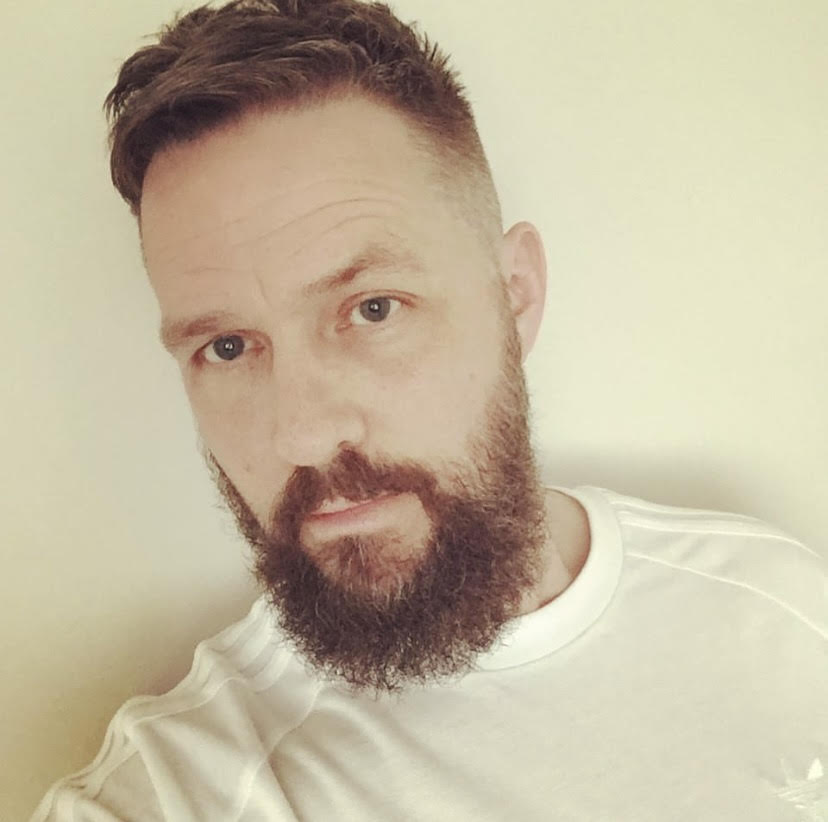 Mark Lindores
Raised on a diet of Smash Hits and Number One mags (literally, he used to save his school lunch money to buy them), Mark Lindores never entertained the idea of doing anything other than writing as a career. After writing for publications including the British and Australian editions of Vogue, Mixmag, Attitude, Total Film, Clash, Notion and Metro, he chanced upon the launch issue of Classic Pop in 2012 and, thrilled with the discovery of a magazine that featured his favourite artists, pitched an idea for issue 2 and has written for the magazine (and Classic Pop Presents) ever since.