15 of the most surprising band name origins in pop
By Steve O'Brien | December 19, 2021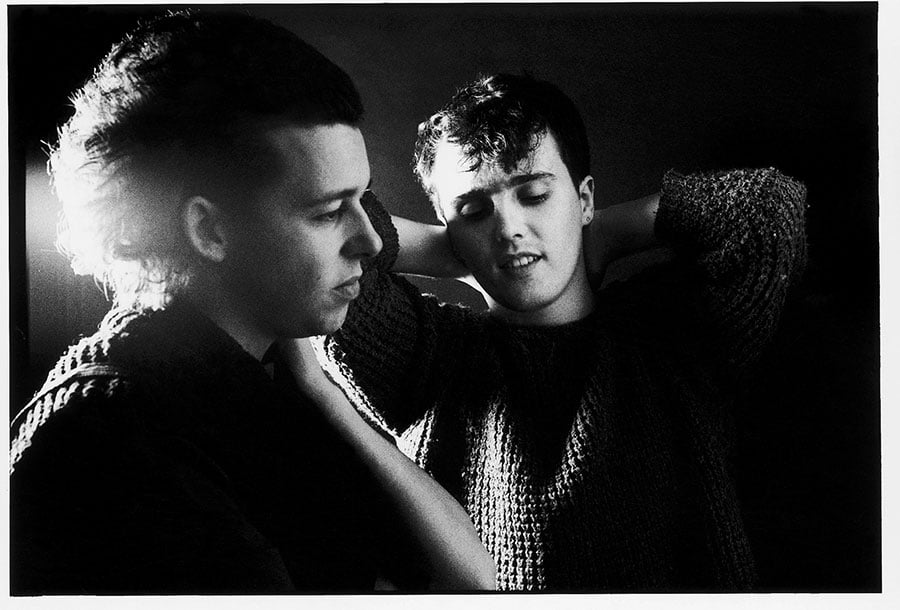 Where do bands get their names from? We investigate the origins of some of the 80s' most memorable band names…
What's in a name? Sometimes a lot, sometimes, well, not a lot. Some band names are so prosaic, there's nothing to tell about their invention. Others, on the other hand, are a band's way of proving how clever they are. Or to communicate what comics they love, or what highbrow books they've had their heads buried in. Here, then, is our guide to the origins of the names of some of your favourite 80s pop groups… And it turns out sci-fi is a weirdly common inspiration…
The Teardrop Explodes
Originally named A Shallow Madness, Julian Cope's post-punk misfits found their permanent moniker when co-founder Paul Simpson moved into a bedsit where he found, among a pile of old comic books, a copy of Daredevil. Flicking through the issue, Simpson's eyes were caught by the caption, "Suddenly over Central Park… The teardrop explodes". Simpson suggested it to the rest of the band, with Cope describing the name as having a "psychedelic brilliance".
Heaven 17
The Sheffield three-piece pilfered their name from a line in Anthony Burgess' dystopian masterpiece A Clockwork Orange (although in the book, the fictional band are stylised as The Heaven Seventeen). Several other made-up bands referenced in the novel inspired real-life groups, including The Humpers, Johnny Zhivago and Sparks.
Thompson Twins
Readers of Hergé's popular children's books The Adventures Of Tintin would have been in no doubt as to the origin of Tom Bailey, Joe Leeway and Alannah Currie's musical alias. As any Belgian adventurer-lovin' kid would have known, the Thompson twins were actually a couple of inept, moustachioed detectives who, despite looking like identical twins, are nothing of the sort.
Tears For Fears
The name Tears for Fears was inspired by a book by  controversial psychologist (and inventor of primal scream therapy) Dr Arthur Janov. In his 1980 study, Prisoners Of Pain: Unlocking The Power Of The Mind To End Suffering, he writes of "tears as a replacement for fears", a line that struck a chord with young Bathonians Roland Orzabal and Curt Smith, who went on to craft an entire album (debut LP The Hurting) around Janov's theories. Whoever said pop was dumb?
Simple Minds
Deciding to jettison their original, somewhat identikit punk name of Johnny & The Self-Abusers, Jim Kerr and co chanced upon their new band moniker when spinning David Bowie's 1973 album, Aladdin Sane, particularly the LP's second track, The Jean Genie: "He's so simple-minded, he can't drive his module," the thin one sang, "he bites on the neon and sleeps in a capsule."
The Icicle Works
What is it with 80s bands and science-fiction? After Duran Duran took their name from the big screen space classic Barbarella (specifically Milo O'Shea's character of Dr Durand Durand), Scouser Ian McNabb found inspiration in a 1960 short story titled The Day The Icicle Works Closed by American sci-fi scribe Frederik Pohl.
Sigue Sigue Sputnik
Before the fall of the Berlin Wall and the collapse of the Soviet Union, a flirtation with Communism was the ultimate in rock'n'roll rebellion. So it was that Tony James' band of cartoon punks titled themselves after a Moscow street gang, the name of which translates as "Burn, burn, Sputnik" (Sputnik being the name of a satellite launched by the Soviet Union in 1957).
Art Of Noise
Paul Morley was never shy, in his NME days, of referencing highbrow literary theory in his writing, so when he was asked by Trevor Horn to join JJ Jeczalik, Gary Langan and Anne Dudley for their avant-garde synth-pop project, it was perhaps inevitable that the cerebrally-minded Morley would cook up a suitably scholarly name, deriving it from an essay by Italian futurist Luigi Russolo, titled The Art Of Noises.
Beastie Boys
Beastie Boys were formed in July 1981 from the ashes of hardcore punk outfit The Young Aborigines. But it wasn't revealed until a few years ago where the name Beastie Boys came from. On The Tonight Show in October 2018, band member Mike D explained that their name is, in fact, an acronym, standing for "Boys Entering Anarchistic States Towards Inner Excellence". So now you know.
Cocteau Twins
Before they were Simple Minds, Johnny & The Self-Abusers recorded a song called The Cocteau Twins (about a set of twins who spoke a language they created themselves), which, in turn, inspired fellow Scots Elizabeth Fraser, Robin Guthrie and Will Heggie to name their band after it. After Johnny & The Self-Abusers became Simple Minds, they re-recorded their old song, under the new title No Cure.
Level 42
In Douglas Adams' The Hitchhiker's Guide To The Galaxy, the answer to life, the universe and everything turned out to be… well, 42. When Mark King and pals were setting up what would become Level 42 in 1979, Hitchhiker's mania was everywhere (the radio show had debuted in 1978, with the bestselling novel following a year later), inspiring the Isle Of Wighters' sci-fi-friendly moniker.
Everything But The Girl
Hull natives Tracey Thorn and Ben Watt formed Everything But The Girl in 1982, coming up with their band name after walking past Turners furniture store in the city's Beverley Road. The motto on the store's shop-front originally read: "For your bedroom needs, we sell everything but the girl", but by '82 it had been shortened to simply read "everything but the girl". This makes them certainly the only band to be named after a sign on a Hull furniture store.
Spandau Ballet
Originally called The Makers and then Gentry, Tony Hadley and co's next name change was inspired by a piece of graffiti on a Berlin nightclub wall that read, "Rudolf Hess, all alone doing the Spandau ballet". Hess was Adolf Hitler's deputy and was being held in the nearby Spandau prison. 'The Spandau ballet' was a phrase given to the twitching, swinging movement of a body as it was hanged. That's cheery.
Scritti Politti
A play on the Italian for 'political writing', Scritti Politti was pop brainbox Green Gartside's tribute to political theorist Antonio Gramsci (Gartside was a member of the Young Communists in his youth). Amazingly, there's another group out there whose name was influenced by the Italian theorist, the American alt-rock band, Gramsci Melodic.
The Human League
Sheffield's finest were initially called The Future, but upon Phil Oakey's arrival, the search was on for a new name. The synth-poppers found it when band member Martyn Ware purchased a sci-fi-themed board game, Starforce: Alpha Centauri, which featured a group of freedom fighters named, yes, the Human League.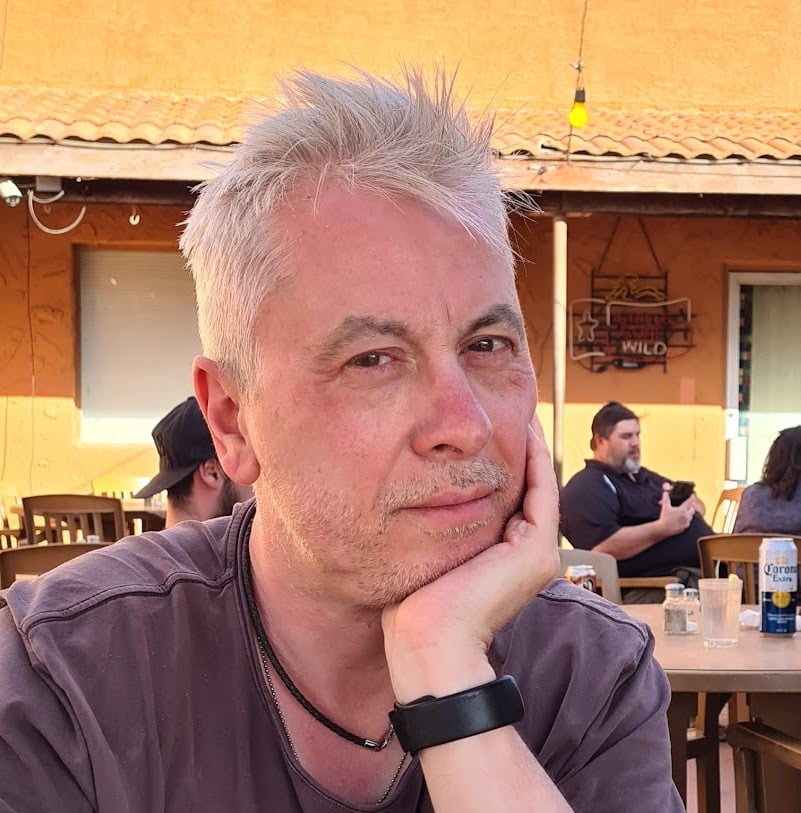 Steve O'Brien
Steve O'Brien is a writer who specialises in music, film and TV. He has written for magazines and websites such as SFX, The Guardian, Radio Times, Esquire, The New Statesman, Digital Spy, Empire, Yours Retro, The New Statesman and MusicRadar. He's written books about Doctor Who and Buffy The Vampire Slayer and has even featured on a BBC4 documentary about Bergerac. Apart from his work on Classic Pop, he also edits CP's sister magazine, Vintage Rock Presents.

www.steveobrienwriter.com