Pepsi & Shirlie interview
By John Earls | March 22, 2022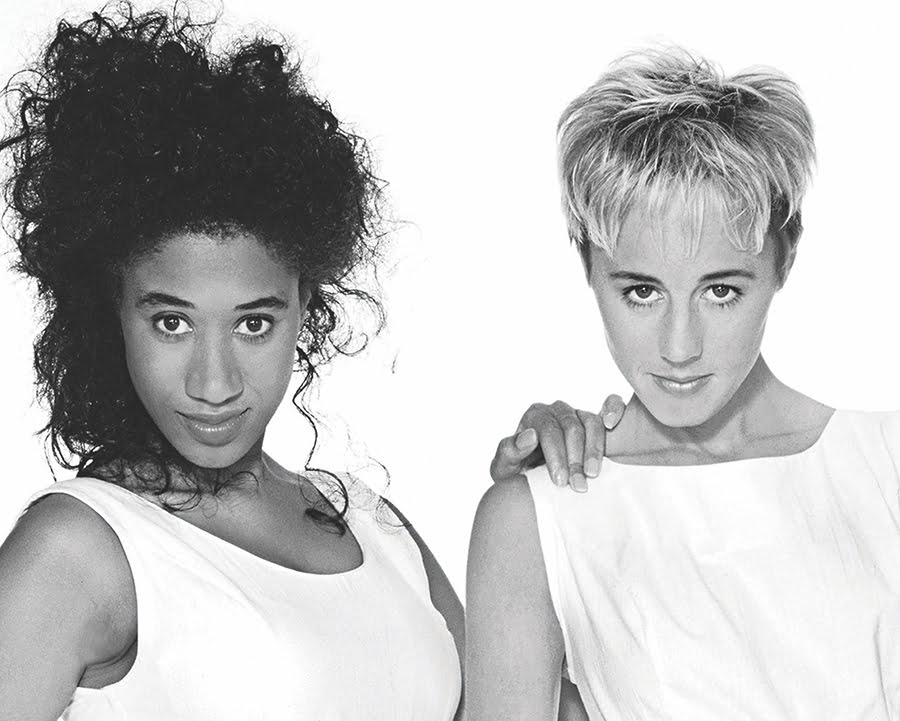 As the backing vocalists in Wham!, Pepsi & Shirlie weren't so much 20 Feet From Stardom as right in the middle of George Michael and Andrew Ridgeley's success. Living happily private lives since, they tell Classic Pop their remarkable tale as they finally break cover after 30 years.
Since Pepsi & Shirlie's second album Change was released in 1991, the duo have retreated from stardom. Shirlie Kemp started George Michael's online fan club and tentatively took on the spotlight again in 2019, when she and Spandau Ballet husband Martin served up their lounge album In The Swing Of It. Pepsi DeMacque-Crockett runs boat charter company Jus' Sail in St Lucia in the Caribbean with her husband, geologist James Crockett.
The duo releasing their joint memoir It's All In Black And White was surprising enough from such a private pair. What's more remarkable is just how candid the book is. Like Bananarama's acclaimed autobiography Really Saying Something, Pepsi & Shirlie's book is an honest portrayal of friendship, detailing how Pepsi's mother had to cope with her alcoholic father, while Shirlie's dad battled depression. It's also funny and triumphant, but it doesn't hold back.
"The book reflects the kind of conversations Pepsi and I have with each other," explains Shirlie of their honesty. "For years, we've loved self-help and psychology books. One of the purposes in writing the book is the hope someone will read it and think, 'I didn't know they had that.'" Pepsi adds: "I don't think there was any other way we could have written it. It has to come from the heart."
There's another practical reason for wanting to tell their side of Wham!, as Shirlie emphasises: "I'd heard rumours of a Wham! movie being made. I've seen terrible documentaries about Wham! and George, and I think, 'Hang on, that was part of my life story.' Pepsi and I are of a certain age, and we've seen so much. It's not like we're in our twenties trying to write a book like this. Our age makes it the right time."
Even over Zoom, their friendship is a delight to witness. There's a professionalism to most interviews, with musicians who've been in promotional exchanges with journalists for years. Instead, Pepsi & Shirlie finish each other's sentences, quiz each other about what they feel, and Pepsi in particular warmly asks what Classic Pop thinks about everything, too. Both dissolve into laughter as Shirlie's poodle Iris interrupts the conversation, barking when Martin comes home.
Shirlie was first to be part of Wham!'s orbit, meeting Andrew at their local pub The Three Crowns in Bushey, Herts.

"I honestly didn't think Wham! would be that big at first," laughs Shirlie. "When they got a record deal, it was with Innervision, who I'd never heard of. They were just some little company printing records out of a back room.
"When George and Andrew went into the studio, I thought, 'Wow! These songs sound really good!', but I didn't know how they could make a band work with just the two of them."
The solution was to have Shirlie and, initially, Amanda – another dancer recruited from The Three Crowns – to bring their songs to life at PAs. "I had no idea what a PA was," Shirlie admits. "George said, 'You know when we go dancing? You've just got to do that on stage.' I asked, 'With singing, too?' 'No, you've just got to mime it!'
"We went to a club in Haringey called Bolts, and I thought, 'What if we get booed off?', because we were just dancing like we always did when we went out to a club. But the reaction! I was shocked, as everyone loved it. To this day, I'm baffled as to why. It was just the four of us on a stage doing a little dance routine like we always did."
Meanwhile, Pepsi was trying to make it as a singer. She was a regular at Crackers, the influential Soho club which was to soul what Blitz was to New Romantics. Then still known as Helen, her nickname emerged at Crackers, because she preferred Pepsi to alcohol. 
"I think I'd have been involved in music at some point," Pepsi ponders. "Maybe I'd have become a session singer, maybe I'd have had my own career, but it could have all gone by the wayside." 
One of Pepsi's closest friends was another future star, Yazz. "There was a time when we were inseparable," smiles Pepsi. "But some friendships stick and some you have to let go. I've contacted Yazz on Facebook and it was very polite, both of us saying, 'Aren't you doing well? Your life has come on.' And that was it. I know she lives in Spain, and I wish her well."
Amanda soon quit to get a regular job, while her replacement Dee C Lee left for The Style Council – who Shirlie was also asked to join by Paul Weller. Shirlie stuck by her friends, with Pepsi auditioning soon after Wham! began appearing on Top Of The Pops and Saturday Superstore.
"They were three friends on the road to fulfilling their dream," says Pepsi. "I never took it for granted that I'd be totally accepted. The beauty of George, Andrew and Shirlie is that they allowed me to find my own way. They really encouraged me to let loose. After the first tour, Shirlie would call me, saying, 'D'you want to go out?' I'd be, 'We've just come off tour, maybe we shouldn't be together.' I was trying to be the real professional, but that didn't last very long." Shirlie laughs: "No, it didn't!"
Pepsi & Shirlie's similar backgrounds and attitudes quickly bonded them, both preferring shopping and nights in with tea on tour to wild partying.
"I never felt comfortable at the parties," Pepsi explains. "There's nothing like having a good time, but feeling comfortable is more important and I never did. I'm just not very good at small talk, so I'd always end up on the dancefloor, as that was easier than interacting with people. And if the music was rubbish, I'd just go home."
Their own memories of achieving success both involve North America. For Shirlie, it was being in the States for the first time: "I felt like I was living inside the television," she smiles, adding: "I'd always loved the American lifestyle, and eating American food – ordering pancakes and burgers – was wonderful. Although nobody loves American breakfasts as much as Pepsi."
Pepsi explodes with laughter, admitting: "I'd say, 'I'll have pancakes and eggs and grits and maple syrup and…' I had to tell my mum that I'd had it all."
Pepsi's highlight was Chaka Khan and The Pointer Sisters supporting Wham! on 1985's Whamamerica! tour in Miami. "I'd grown up listening to Chaka, trying to follow her ad-libbing," she beams. "I was in the presence of an idol." What did Pepsi say to Chaka? "I couldn't even introduce myself to her," she confesses. 
"It was all too much. I stayed away, because I didn't want to meet her in case it burst the bubble."
For all Wham!'s success, neither women thought it was going to last. "You knew you weren't in control," Shirlie explains. "Wham! was an apprenticeship, being around really talented people. I was writing my own songs, but I'd never had a plan to be in the music business, so I wasn't really confident enough to do anything." 
Yet spinning off on their own was Shirlie's idea, as Pepsi recalls: "Shirlie had to convince me to become Pepsi & Shirlie. Wham! were too big to compete with. That wasn't an issue, it was more, 'Will the fans really want to see us, too?' Shirlie was the one saying, 'Yeah, why not?' When we joined Wham!, we didn't know anything would come from it."
George and Andrew tipped them off months before the official announcement that Wham! would split – "Which made perfect sense, as how long can you be a teenybop band?" acknowledges Shirlie. They loved making 1987 debut album All Right Now, Pepsi recalling: "The freedom to be who we were was great. We decided from the beginning not to be a dance routine act, instead being two girls at the microphone having fun. That's what the fans enjoyed – they could pretend to be us."
Fans could dress like Pepsi & Shirlie, too. The duo's Topshop deal was the first example of pop stars putting their name to a high-street fashion range.
"Seeing massive posters of yourself in a flowery Pepsi & Shirlie dress was absolutely mind-blowing," summarises Pepsi, as Shirlie admits: "I was so nonchalant about it. I thought, 'Of course we're going to have our own clothing line.' I wish I'd taken that side more seriously, as it was such an amazing opportunity. Even John Lydon liked it! We met him at a party and he said, 'I like you, Pepsi & Shirlie. I think what you're doing is fantastic – you exploit this as much as you can.'"
Their debut single Heartache reached No.2, followed into the Top 10 by Goodbye Stranger. Keeping Heartache off the top? George Michael's duet with Aretha Franklin, I Knew You Were Waiting (For Me). "George rang me before I had chance to call him," laughs Shirlie. "He was laughing his head off, going, 'Darling, I'm so sorry! You're No.1, really.' I let George keep saying sorry, thinking, 'Yep, you keep on apologising!'"
Shirlie had also teased George about his songwriting advice. When she played him an early demo, George told Shirlie, "Where's the chorus?" Shirlie jokes: "Every time George played me one of his demos after that, I'd say the same thing: 'Where's the chorus?'"
As their book's title It's All In Black And White implies, Pepsi & Shirlie were one of Britain's first bi-racial pop groups, but they didn't make a big deal of their inclusivity. "Wham! was more about fitting in than a colour thing," Pepsi explains. "Shirlie is Shirlie, she's not 'White girl Shirlie'. Maybe other people thought that, but we just got on as people."
Shirlie reflects: "I never thought about it at the time. Maybe I was ignorant to racism then. It's only looking back now that you realise, 'Wow, maybe Pepsi and I showed it doesn't matter who you are, it's your friendship that's everything.' If you're kind and a good person, that's what you should judge people on."
Pepsi continues: "Our differences make us who we are. We're the same but different. It still lifts my heart that Shirlie wanted to know where I came from, that she realised our mums are our mums, our dads are our dads. That's to be celebrated."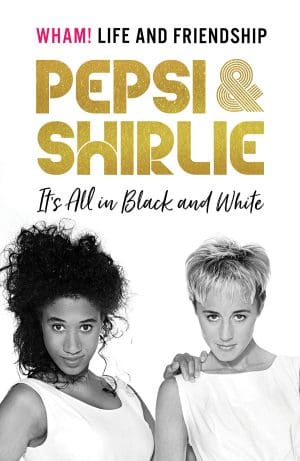 Their professional relationship ended after Change. Shirlie's daughter Harley was a toddler, and bringing her to promo trips wasn't working out. Their friendship has remained bulletproof, and they were reunited onstage at the BRITs in 2017, two months after George's death.
"It was just about getting through the evening without breaking down," says Shirlie. "You could hear a pin drop. It was really nice feeling the love people had for George." 
Neither has watched footage of it since, as Pepsi reveals: "It would be very hard for me to see. But I'm glad we did it."
There could also be a postscript to Pepsi & Shirlie's lives in music: a third album. "We've been writing songs based around the book," says Pepsi. "It's about bonding and depending on each other, keeping a real pop element, a 70s Chic vibe. It's very dancey and positive. We all need a bit of positivity in our life." 
The only issue with the album is that neither Pepsi or Shirlie enjoyed writing over Zoom, Shirlie admitting: "The time delay was so annoying. We're best at bouncing off each other when we're in the same room. Harley helped write the songs – we're at the age where we can yell, 'Can you do this, please?' to your daughter. We're now Pepsi & Shirlie And Harley!" 
Typical of the duo's enthusiasm for life, Pepsi makes one final plea: "Can Classic Pop please use its contacts to get us a good tour with good musicians? Then when we're together, we might get that album done…" 
Pepsi & Shirlie's book It's All In Black And White is out now, published by Welbeck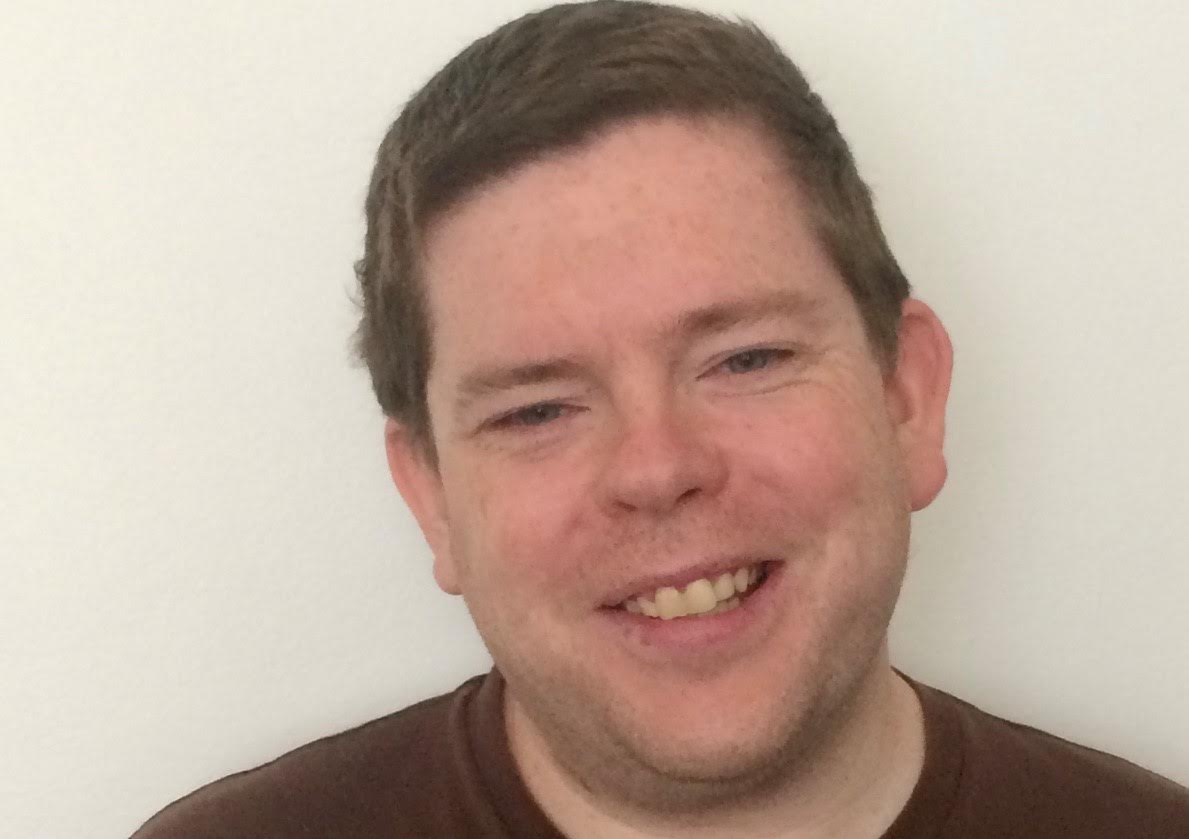 John Earls
Writing for Classic Pop since our first issue, John has been to Adam Ant's house, sworn at by Bob Geldof, touched Johnny Marr's favourite guitar, interviewed Richard Coles on his vicarage bed and serenaded with Last Christmas by Shirlie Kemp. John first specialised in writing about music as editor of Teletext's Planet Sound music column from 2000-09 and now writes about pop for a range of magazines and national newspapers. A Luton Town fan, John also writes about football. His bucket list interviews for the magazine are Grace Jones, Kylie, Siouxsie Sioux and Andrew Ridgeley.