Classic Album: Wham! – Fantastic
By Classic Pop | March 18, 2015
Speedos, shuttlecocks and exuberant, life-affirming tunes – when George Michael and Andrew Ridgeley exploded onto the scene with their debut album, Fantastic, the pop world didn't quite know what had hit it.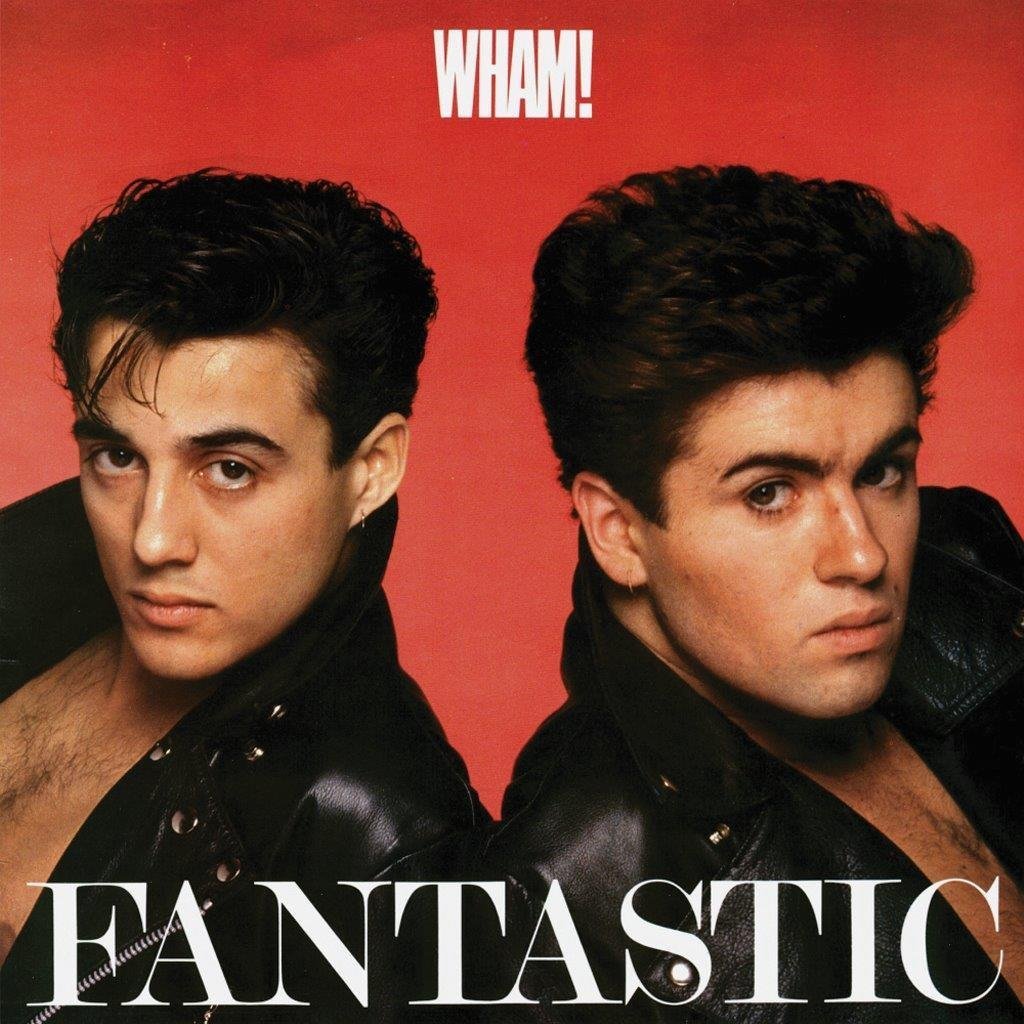 Let us take you to a place where membership's a smiling face… In December 1982, Wham! made their debut on Top Of The Pops, performing their second single, Young Guns (Go For It!), an appearance that encapsulated everything with which they'd later become synonymous.
With their clean-cut looks, catchy hooks and irresistible sense of fun, that watershed performance catapulted them into the homes – and hearts – of teenage girls nationwide, firmly establishing them as (shuttlecock jokes aside) the perfect pop package. George Michael and Andrew Ridgeley's ascent from the DHSS to TOTP had been a rapid one.
After leaving school, they'd played in a couple of different bands, including a ska-pop five-piece called The Executive, but had decided to continue as a duo. They were signed up by Innervision Records soon after, and appeared on the TV pop show less than a year later.
In their early days, the pair would divide their time between songwriting and signing on, and it was around this time that they were joined by Shirlie Holliman – Ridgeley's then-girlfriend. The three of them would choreograph dance routines, which they'd perform at local nightclubs.
"It was so much fun," recalls Holliman. "The three of us got on brilliantly – they became my world. We'd all go dancing together and Wham! started out as an extension of that. They were great times but I sometimes felt like a spare part next to George – his talent overawed me. He was the organiser and Andrew had the charisma."
An obviously gifted musician, Michael took on the bulk of the songwriting duties. The duo wanted to be as big as possible in as short a time as possible, and Ridgeley reasoned that allowing Michael to write the material was the way to achieve that.
While Ridgeley's role in Wham! has been endlessly debated over the years, Simon Napier-Bell,who managed the band from 1983-86, insists that he was integral to their success.
"Andrew was the image," he explains. "Wham! was two lads around town – heterosexual and having fun. George invented the image of the band from observing Andrew. He then chose to act out the role of the second of the two lads around town.
"Sure, George wrote the songs, but songwriters can be hired or recruited – the one essential of any group is its personality; its image. And that was pure Andrew. Without him, Wham! could never have existed."
Inspired by the music they were hearing at clubs such as London's Le Beat Route – the likes of Chic, The Bee Gees and Earth, Wind & Fire – the pair decided to record a demo tape to approach record labels with.
They hired a Portastudio for £20 and recorded four of the tracks they'd written in Ridgeley's parents' living room.
The tape, which contained Wham Rap! (Enjoy What You Do?), Club Tropicana, Come On! and Careless Whisper, was rejected by all of the major labels, but a chance meeting with an old friend in London's Three Crowns pub gave them their big break.
Mark Dean, a local music executive, had made a name for himself in A&R, having discovered two bands responsible for some of 1982's biggest hits –Soft Cell and ABC.
Now, having set up Innervision, he offered Wham! a deal, which Michael and Ridgeley – anxious that this would be their one chance at fame – accepted.
They went straight into the studio to professionally lay down the four tracks from their demo, as well as a solo composition from Michael called Young Guns (Go For It!).
At this point, Michael, Ridgeley and Holliman were joined by a new backing singer/dancer, Dee C Lee. "I was working as an in-house session singer at EMI Publishing, recording maybe three or four tracks a day for the songwriters signed," she tells Classic Pop.
"Someone from Innervsion contacted EMI about a new boyband that wanted two female singers – one black and one white. I met them and we just clicked. They were really young and innocent, very sweet and great fun.
"Recording Fantastic was great – although I'd worked in studios before, this was a new experience for us all and so exciting. George particularly had driving passion and ambition – and, of course, the songs were brilliant. I knew they were going to be huge."
Wham Rap! (Enjoy What You Do?) was released as Wham!'s debut single in June 1982. A fusion of white pop and black soul music, and incorporating rap – at that time a new concept in music – the song became a big club hit. Many DJs believed the track to be the work of a hot new act from New York, until Wham! turned up to perform it.
Having built up a following from their days performing their dance routines in clubs, the band embarked on a gruelling PA tour of those clubs to promote Wham Rap!.
The image of two pretty, bare-chested white boys in leather jackets and skin-tight jeans indulging in flirty dancing with Lee and Holliman went down a storm.
"Those club tours were extremely hard work –sometimes, five or six shows a night – but we enjoyed all of it," Lee recalls. "As it was a new and fresh experience, it didn't really feel like work. We were always surprised by the fantastic reaction from the audiences, and became more confident with every show."
"Those PAs were the best practice in the world," Michael later said. "They were awful and amateur but we had to do them; there was no way we could make those dance routines up in my mum's living room and expect them to translate straight away onto live television."
Although they prepared the band for performing in front of live audiences, the PAs failed to translate into sales and Wham Rap! (Enjoy What You Do?) peaked at number 105 in the UK.
Wham! were still perceived as a club act and needed to transcend that. Ironically, it was while performing their second single, Young Guns (Go For It!), at one of London's most celebrated clubs that they got the opportunity to do that.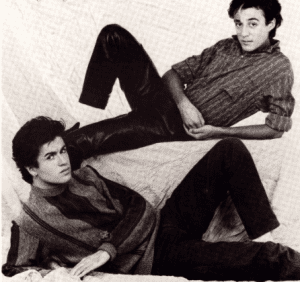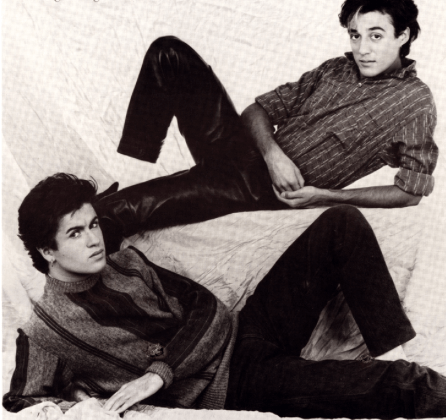 "Someone from the BBC spotted us in Stringfellows and invited us onto Saturday Superstore," says Holliman. "It all escalated from there, really. I remember going shopping in Watford with George after the programme had finished, and we were recognised – people were staring and pointing at us."
Wham! were to find themselves back at the BBC sooner rather than later, after a proposed act pulled out of Top Of The Pops at the last minute.
Despite Young Guns languishing outside the UK Top 40, they were booked on the basis of the positive reaction to their Saturday Superstore performance.
Their Top Of The Pops appearance proved to be a career- defining moment and within weeks, Young Guns, a joyous ode to single life, was in the UK Top Five – their first hit.
A hasty re-release of Wham Rap! (Enjoy What You Do?) followed it into the Top 10, peaking at number eight in February 1983.
With the pressure on for another hit, Michael wrote Bad Boys, a tale of teen rebellion that appealed to the group's rapidly expanding legions of young fans.
The single hit number two in the UK, though Michael admits it was his creative nadir. "I wrote to a formula for Bad Boys, trying to replicate something else," he sighs. "That's something I'd never done before and have never done since."
His disappointment with Bad Boys was only compounded by the frustration he was experiencing with the band's record company.
Despite their success, Wham! were still relying on handouts of £40 a week from Innervision. They enlisted the services of Nomis Management, a company set up by newcomer Jazz Summers and industry veteran Simon Napier-Bell (who'd previously managed Marc Bolan and Japan, among others), to help release them from their contract.
"I was confident that we could get them out of it," says Napier-Bell. "Contracts as bad as that can't stand up in British courts. But it wasn't easy – for one thing, money was needed to fight it and they didn't have any. And secondly, we were up against CBS, who had more money than any other record company in the world."
Wham!'s next single, Club Tropicana, marked a number of departures for the group. The angsty social commentary of the first three singles was replaced with a fun, breezy tale of sun, sea, sand and cocktails, with its now-iconic video – casting the duo as airline pilots living it up in Ibiza – marking the end of their "baby biker" image.
Another departure was Dee C Lee, who left the group for pastures new. "I didn't want to just dance and look good, and I had all these ideas in my head," she tells us.
"I was offered a solo deal by CBS and I'd already been working with The Style Council, who encouraged me to be creative and experiment with my voice. So I made solo records and joined The Style Council full-time." Pepsi DeMacque joined Wham! as her replacement.
With four UK Top 10 singles to their name – Club Tropicana having hit number four – Wham! were now a pop phenomenon and released the Fantastic album on 9 July 1983.
A cohesive collection of feelgood, frothy funk, it received mixed reviews but was a commercial smash, going straight to number one in the UK and spending 113 weeks in the Top 100.
The album consisted of the singles, a reprise of Come On! from their original demo, two new songs (A Ray Of Sunshine and Nothing Looks The Same In The Light) and a cover of The Miracles' Love Machine. Careless Whisper failed to make the cut.
"It didn't fit in, either song-wise or image-wise," explains Napier-Bell. "And I think George thought it might be something he'd use later to launch a solo career."
Due to the wrangles with their record label, Wham! now found themselves in limbo, unable to record or release any new material. Napier-Bell booked the band on a UK tour to retain their profile and raise the funds to fight their impending court battle with Innervision.
The 32-date Club Fantastic tour was a huge success on all counts. Every show was a sell-out and "Whamania" hit the headlines, with thousands of fans besieging the group's every move, from venues to hotels.
Michael and Ridgeley's faces (and bodies) began to appear in teen mags and tabloids, thanks in no small part to their decision to stuff shuttlecocks down their shorts.
"The tour was chaos," remembers Holliman. "All these screaming fans wanting to get in with George and Andrew. They'd ask Pepsi and I to pass on messages for them with their phone numbers and underwear attached. But it didn't work."
With a number-one album, a string of Top 10 singles and a sold-out UK tour behind them, Wham! fought – and won – their battle to release themselves from Innervision. The cessation of legal wranglings finally granted them the freedom to begin work on their sophomore record, Make It Big. And make it big, they did.
Like its predecessor, the album went to number one in the UK, as did every single they released from this point onwards (with the exception of Last Christmas, which was kept off the top spot by Band Aid's Do They Know It's Christmas?).
However, longevity isn't something boybands are renowned for and, in June 1986, after a farewell concert at Wembley Stadium, George Michael went off to pursue his much predicted solo venture.
Wham!'s career had been short-lived, but in four years they'd managed to establish themselves as the Eighties' definitive poster boys – as well as leaving us with a legacy of perfect pop hits.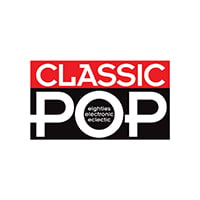 Classic Pop
Classic Pop magazine is the ultimate celebration of great pop and chart music across the decades with in-depth interviews with top artists, features, news and reviews. From pop to indie and new wave to electronic music – it's all here...